1.Introduction of Stainless Steel Rhino Statue
Stainless steel rhino statue is a kind of fashion trend. Rhinoceros spirit is an indomitable spirit. It is dedicated to doing one thing well, aiming at the goal, rushing forward and persevering until success. When rhinoceros appears in front of you, it will recharge your enthusiasm and confidence and help you break through the obstacles in your life. So rhinoceros sculpture is a very popular sculpture.
Stainless steel sculpture is one of the more popular types of sculpture. Its appearance is beautiful and generous, which is in line with the trend of contemporary society. Moreover, stainless steel itself is not easy to rust, easy to clean, strong wind resistance and durability. It is now the mainstream of urban sculpture.
Our stainless steel rhino statue must be the best choice for outdoor garden sculpture. It not only has the trend of the times, but also makes its appearance vividly. A little red on its rhinoceros horn is its most conspicuous place, as if to prove that its horn is strong and powerful. Its body reflects dazzling light under the sunlight, like a mirror, which can reflect the people who appreciate it. Of course, this large rhino sculpture is one of the sculpture works we are more satisfied with. We also have a variety of stainless steel sculpture models for you to choose from. You can also tell us your request, we will formulate a design scheme for you. The size and color can be done according to your environment as well.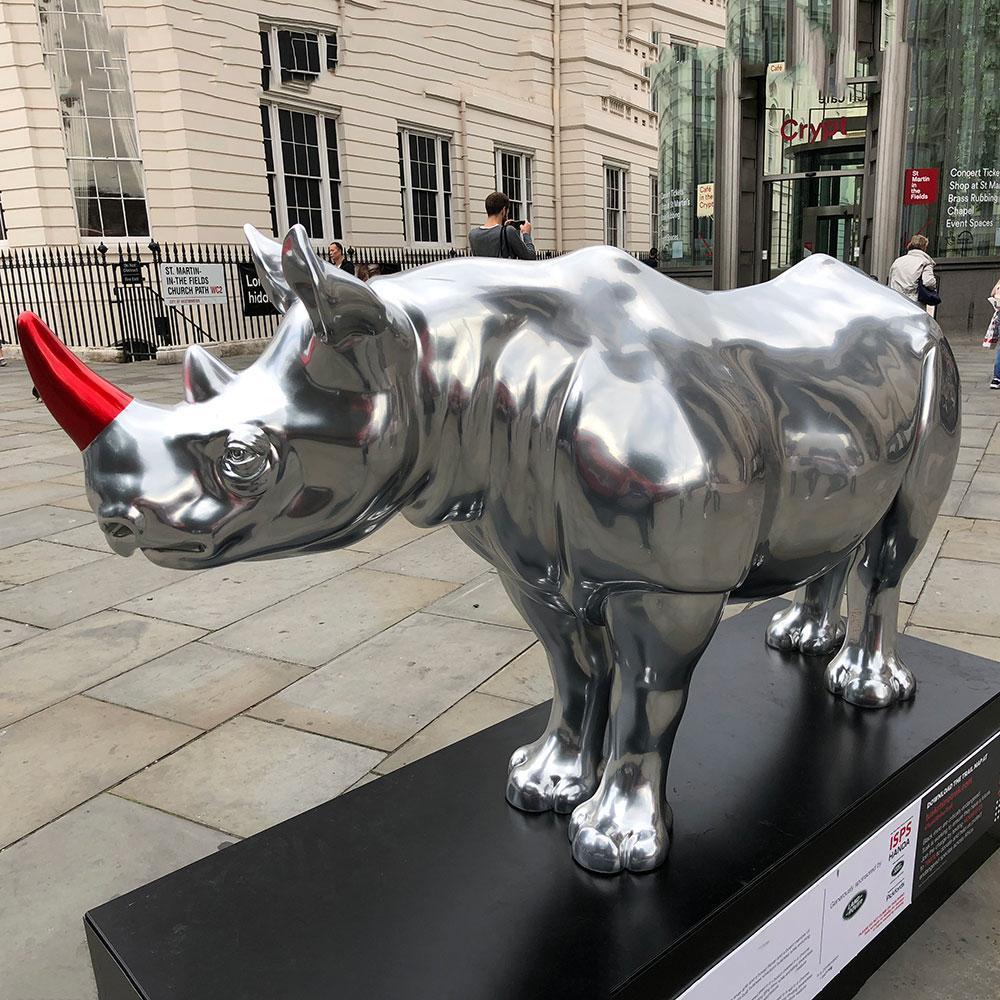 2.Project cases
3. Production Process of Stainless Steel Rhino Statue
Customers can send us their own designs or advise their detailed requirements.
Our technical team will have a meeting mainly focus on all details.
The engineering team start to do the design after a full discussion and calculation.
During this period, We will send pictures from different views to check with you.
After the final confirmation, we'll fabricate a small mold, then put into production.
Send us your requirements now, we will reply to your email within 24 hours