1.Introduction of tiger lawn statue
Tiger lawn statue
is a very unique art.
The bronze tiger is an exquisite artwork made of bronze and has a vivid image.
This sculpture presents a tiger with its mouth open, vividly demonstrating the ferocious form of the tiger, leaving a
deep impression.
As an ornament, the bronze tiger can play a good decorative role both indoors and outdoors. If
placed indoors, it can become an ornament in living rooms, study rooms, and other places, adding a sense of elegance
and mystery. When placed outdoors,
Tiger Statue Life Size
can become a decoration for places such as courtyards and
gardens, integrating with the natural environment, adding aura and dynamism to the entire environment.
In terms of production, bronze tigers have great advantages. First of all, bronze is a very durable and stable material
that can withstand the test of time and climate, and can maintain long-term beauty and value. Secondly, bronze has
good toughness and malleability, making it very suitable for carving and making complex works of art. Finally, due
to the excellent thermal conductivity of bronze, it can be used to make some appliances and decorations that require
thermal conductivity, such as incense burners, tripods, and lamps.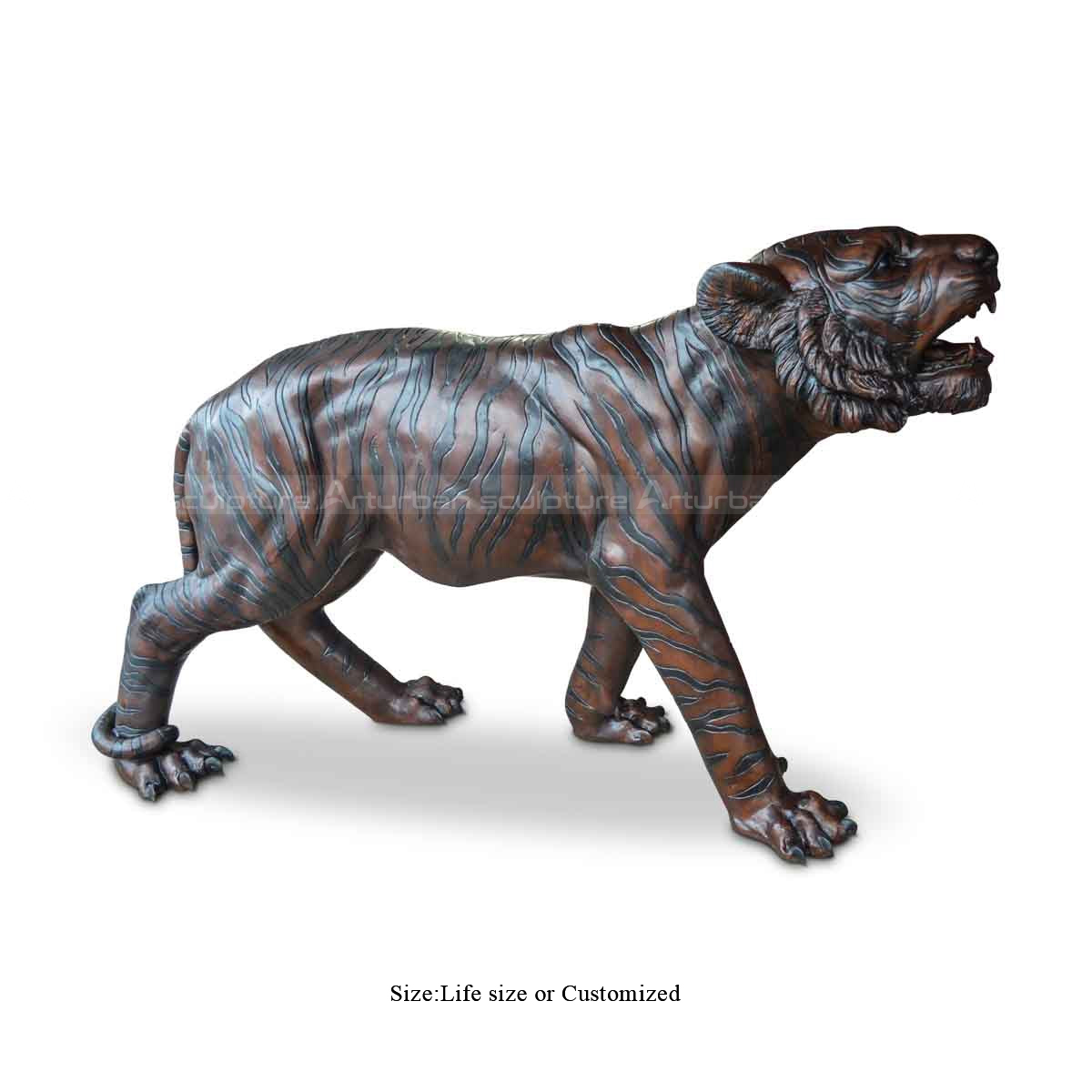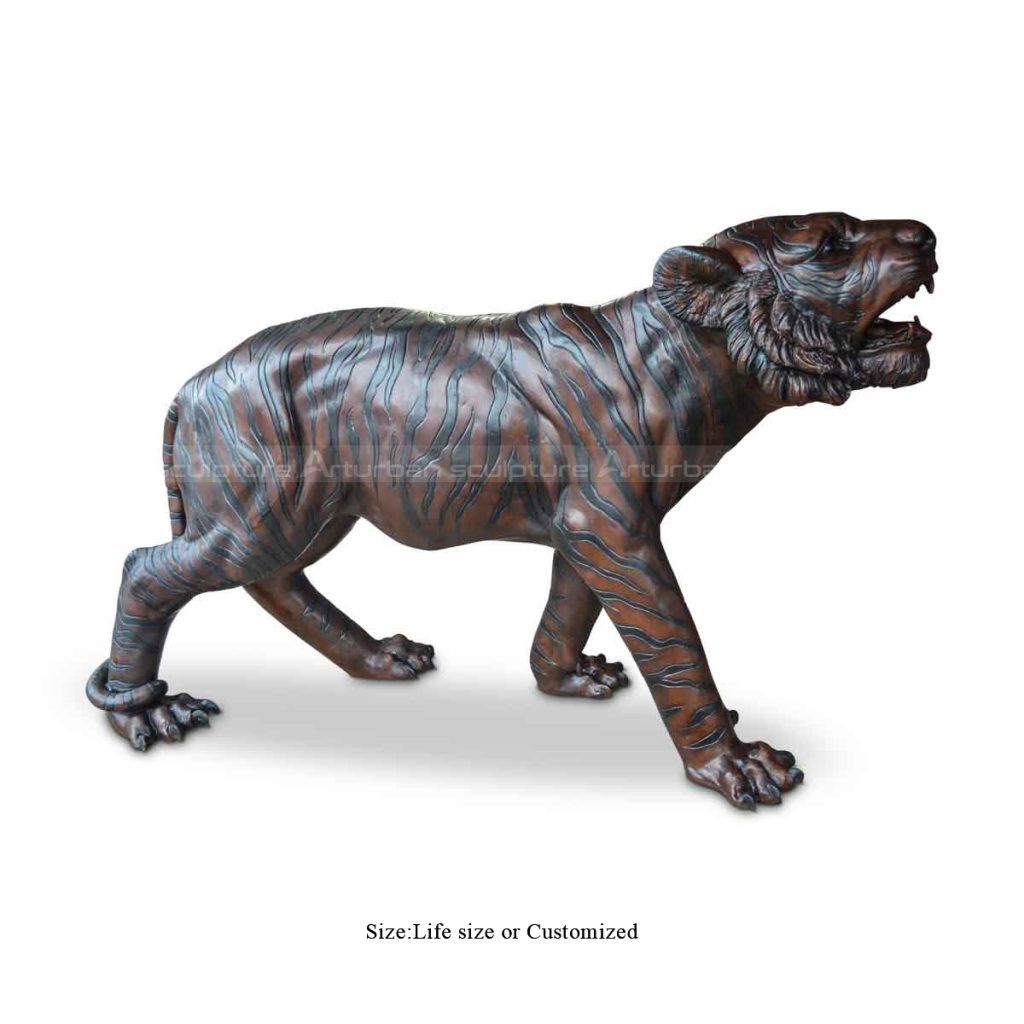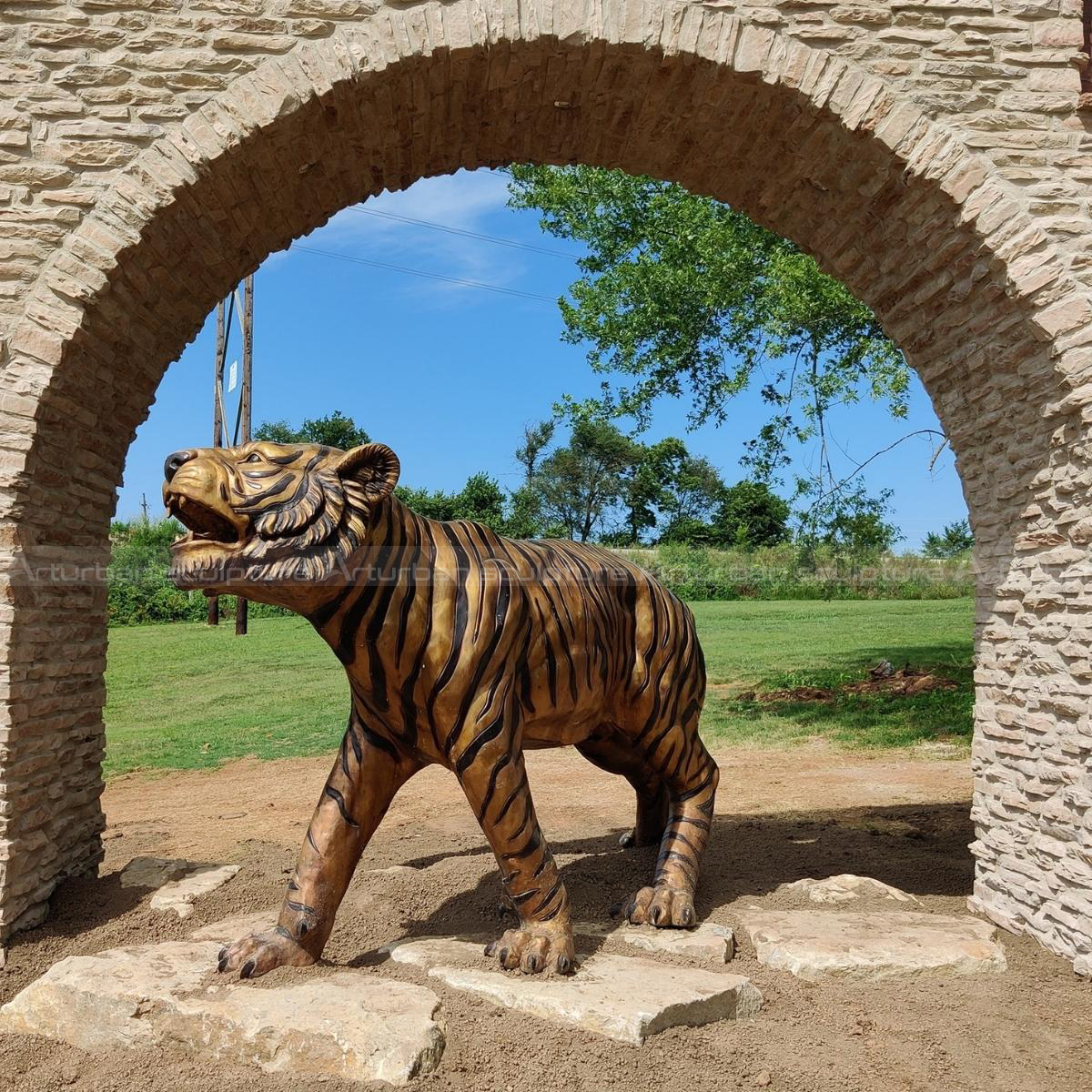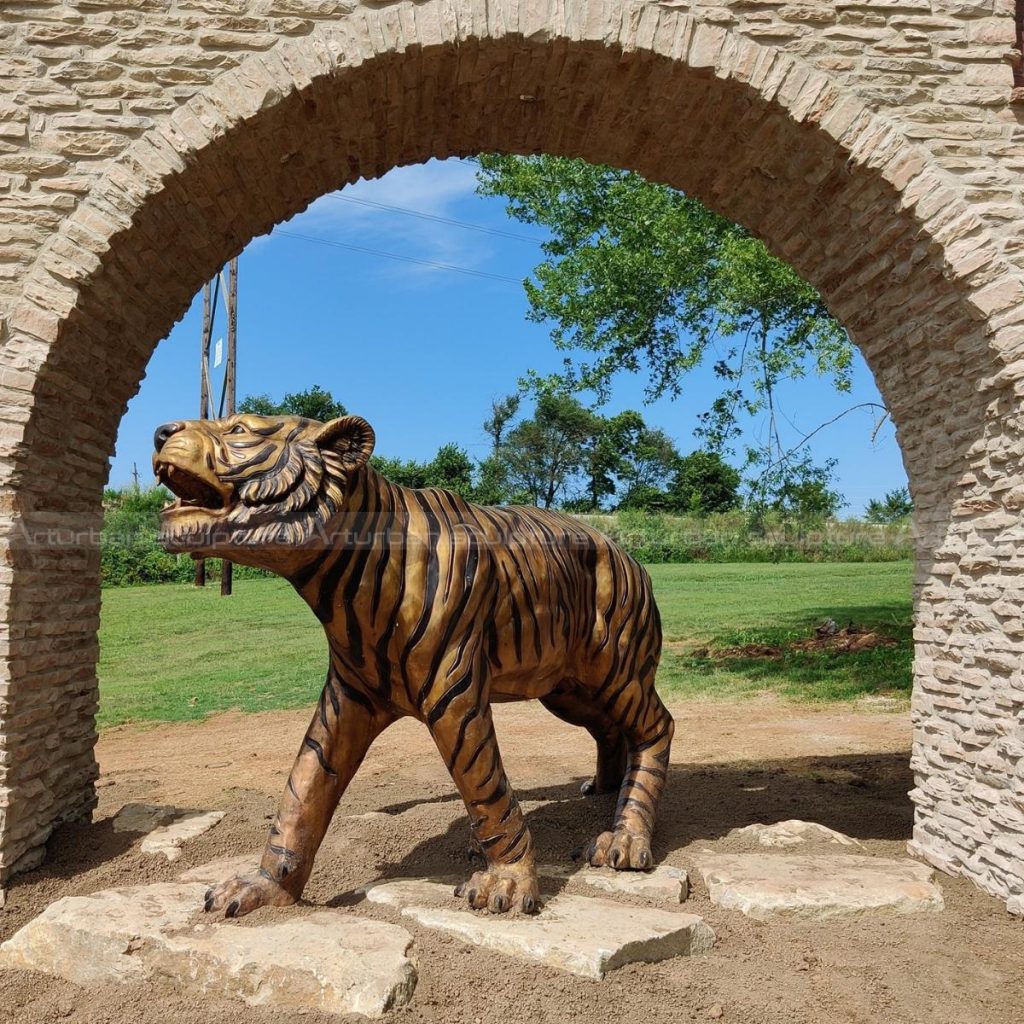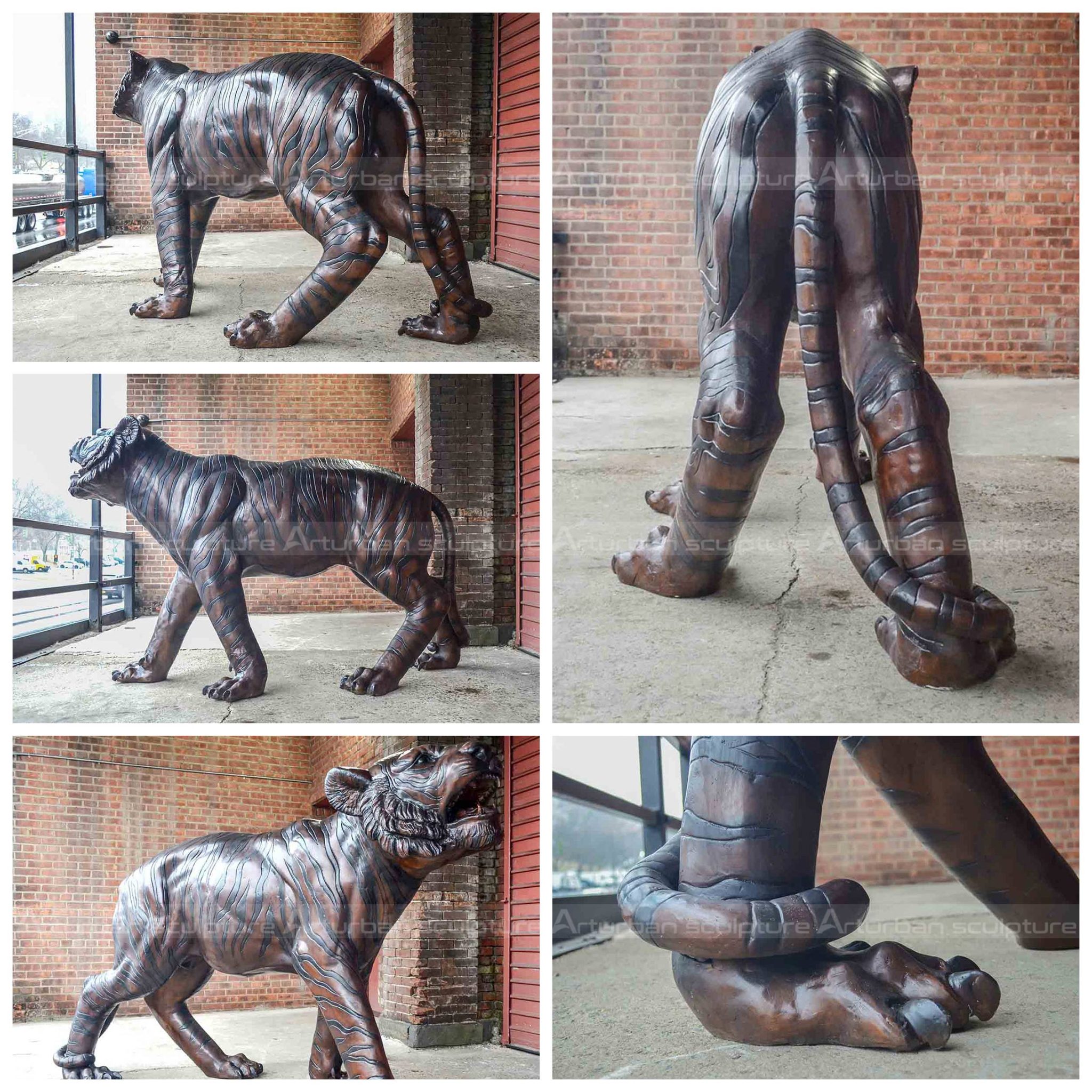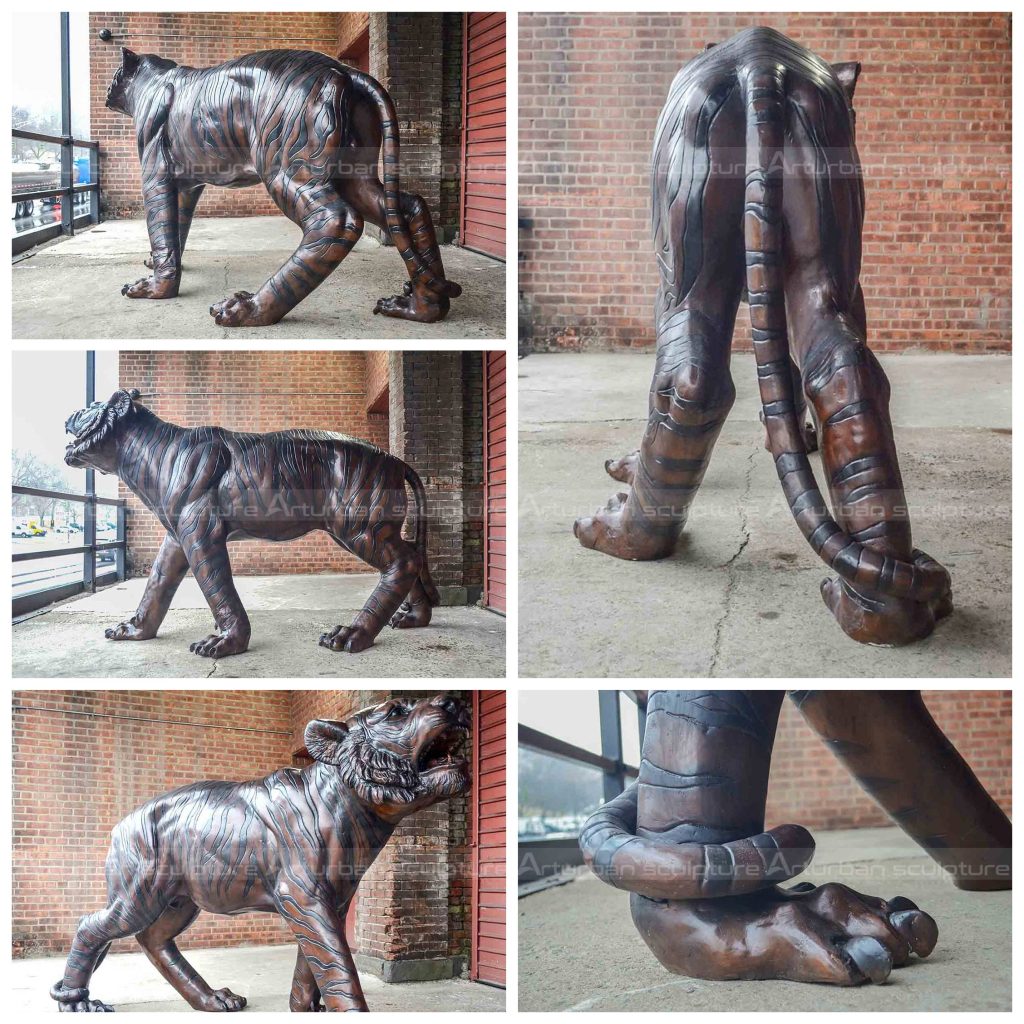 2. Production Process of tiger lawn statue
The clay mold can modify any details till you're satisfng with it. Then we go ahead to make statue.
When finished statue, also we will take photos for your reference. After you are satisfying with all,
I will arrange packing and shipment. Arturban sculpture can make large tiger statue in bronze,
marble, fiberglass, stainless steel. Our team will make a production plan, according to your design,
budget, delivery time, or any other service. Our final aim is to supply high quality and cost-saving
sculpture efficiently.
Send us your requirements now, we will reply to your email within 24 hours