1. Introduction of abstract rabbit sculpture
This abstract rabbit sculpture has a beautiful form. It is with its head lowered as if walking like a human. The posture of the rabbit's body is very natural, with two hind legs alternating, presenting a graceful gait. The long ears of the rabbit stand tall, with one raised high and the other slightly drooping, looking very agile. The entire sculpture is made of stainless steel material, with excellent metal luster and detail treatment, making the entire rabbit look very realistic. The sculpture is of moderate size and suitable for placement in public places such as parks, gardens, squares, etc. It can bring people a sense of pleasure and appreciation. At the same time, this rabbit sculpture can also be used as an indoor decoration, placed in homes, offices, and other places to add a sense of life.
Stainless steel rabbit sculpture, as an emerging form of sculpture art, has many production advantages. Firstly, stainless steel material has good toughness and strength, and can withstand various climatic conditions and external impact, so it is not easily damaged. Secondly, stainless steel has excellent corrosion resistance, and even when used in high humidity and humid environments for a long time, it is not easy to rust. In addition, the surface of stainless steel is smooth and flat, which can present a very delicate sculpture effect, and can also be subjected to various fine polishing and carving.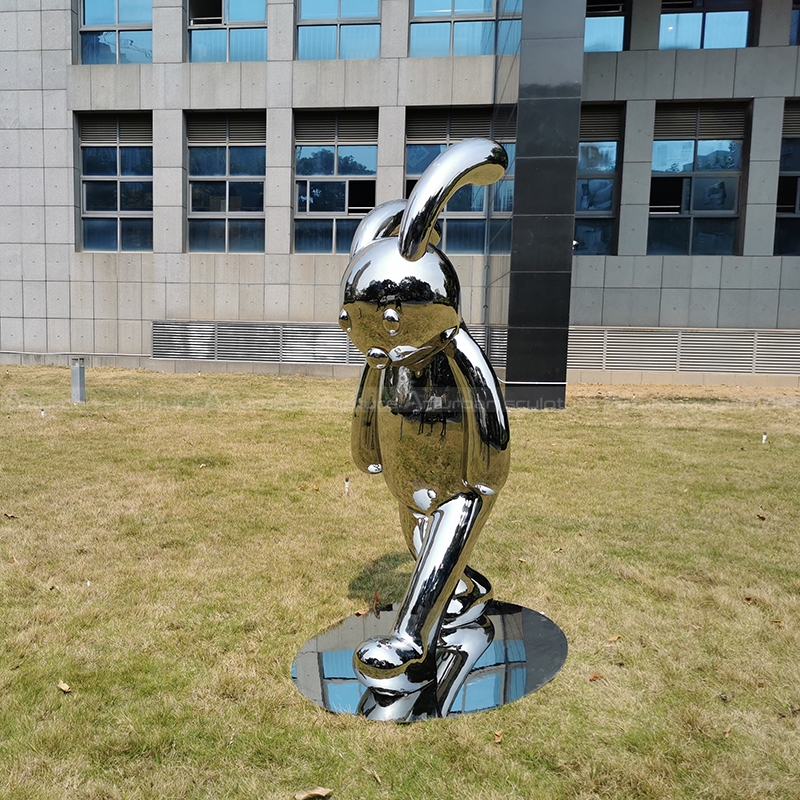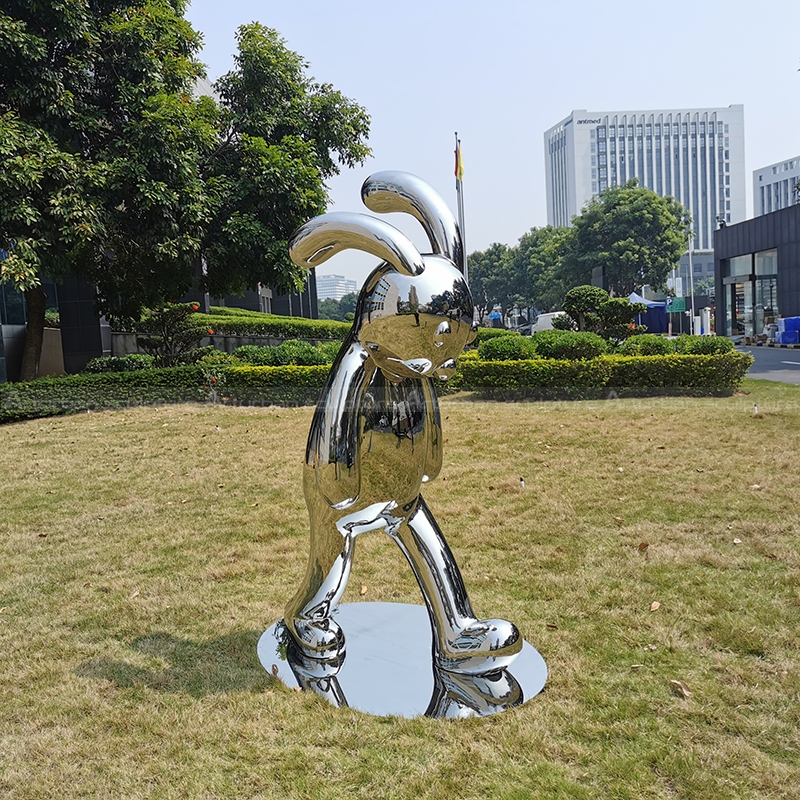 2. Production process
1. Showing the details drawing/ 3D mold for clients confirming.
2. Making clay mold/ foam mold according to drawing/ client's photos/ 3D mold.
3. Making fiberglass/resin sculptures
4. Polishing the surface.
5. Professional painting and take all different views pictures/ videos, show to clients.
6. Packing into wooden cases after clients satisfied with sculptures.
Send us your requirements now, we will reply to your email within 24 hours