1. Introduction of bear sculptures for sale
The bronze bear sculptures for sale is a very artistic and ornamental work of art. It can make people feel
the power and charm of wild animals. The shape of the bronze bear sculpture is very realistic, which vividly
represents the posture and image of the bear. The bear is standing with its mouth open and its head looking
forward. Its hair is very smooth and natural. This gesture shows the bear's arrogance and majesty, giving
people a strong visual impact.
Bear is a very mysterious animal. It is regarded as a sacred existence in many cultures. Bear represents strength,
courage and wisdom, as well as protection and loyalty. The bear sculptures for sale can be used as a powerful
work of art to convey these important values and inspire people's courage and determination. In addition, the
Outdoor Bear Sculpture can also be used to decorate public places, such as parks and squares, to provide people
with a beautiful viewing experience.
Arturban has many years of experience and professional team, and can provide personalized customized services
according to customer needs. It is made of high-quality bronze materials to ensure the elegance and durability of
the works. At the same time, Arturban also has the world's leading technology and craft, which can create animal
sculptures of great artistic value and ornamental value.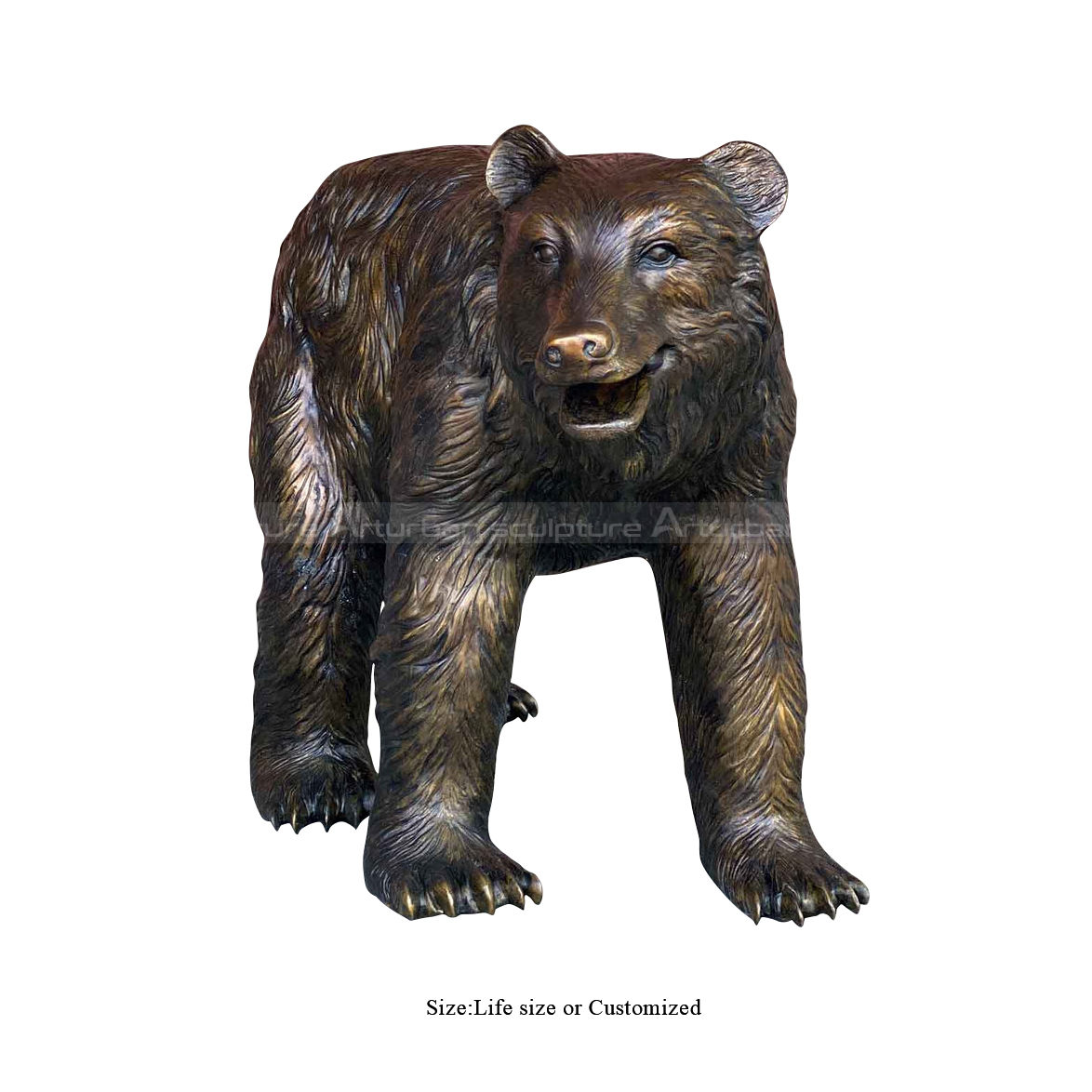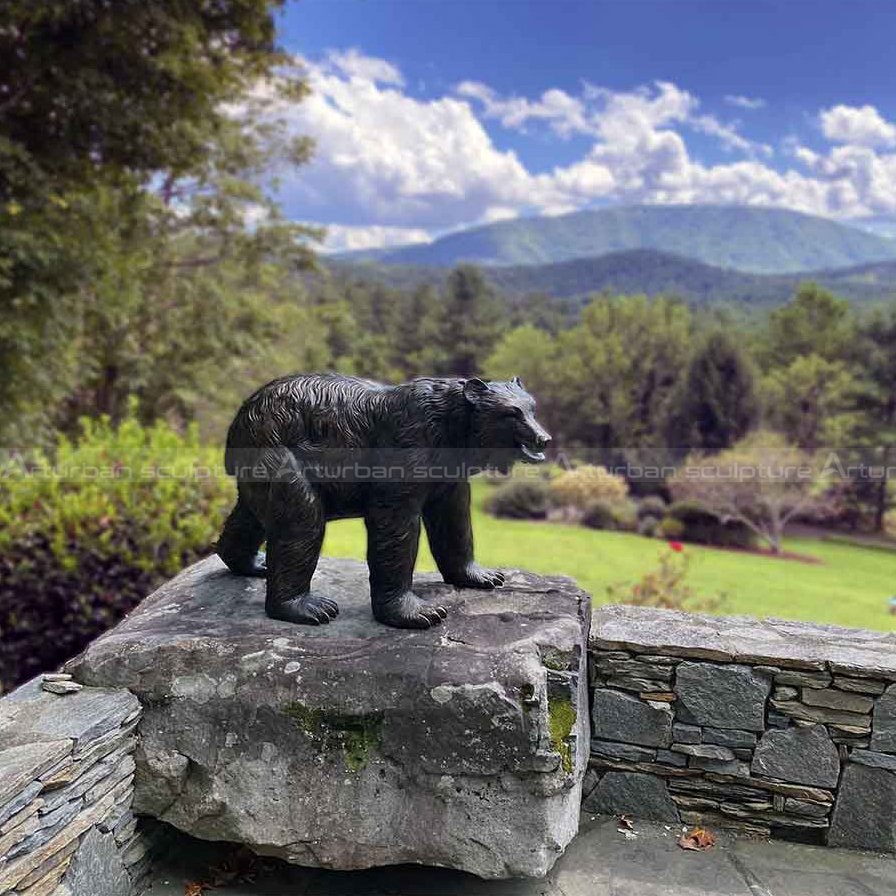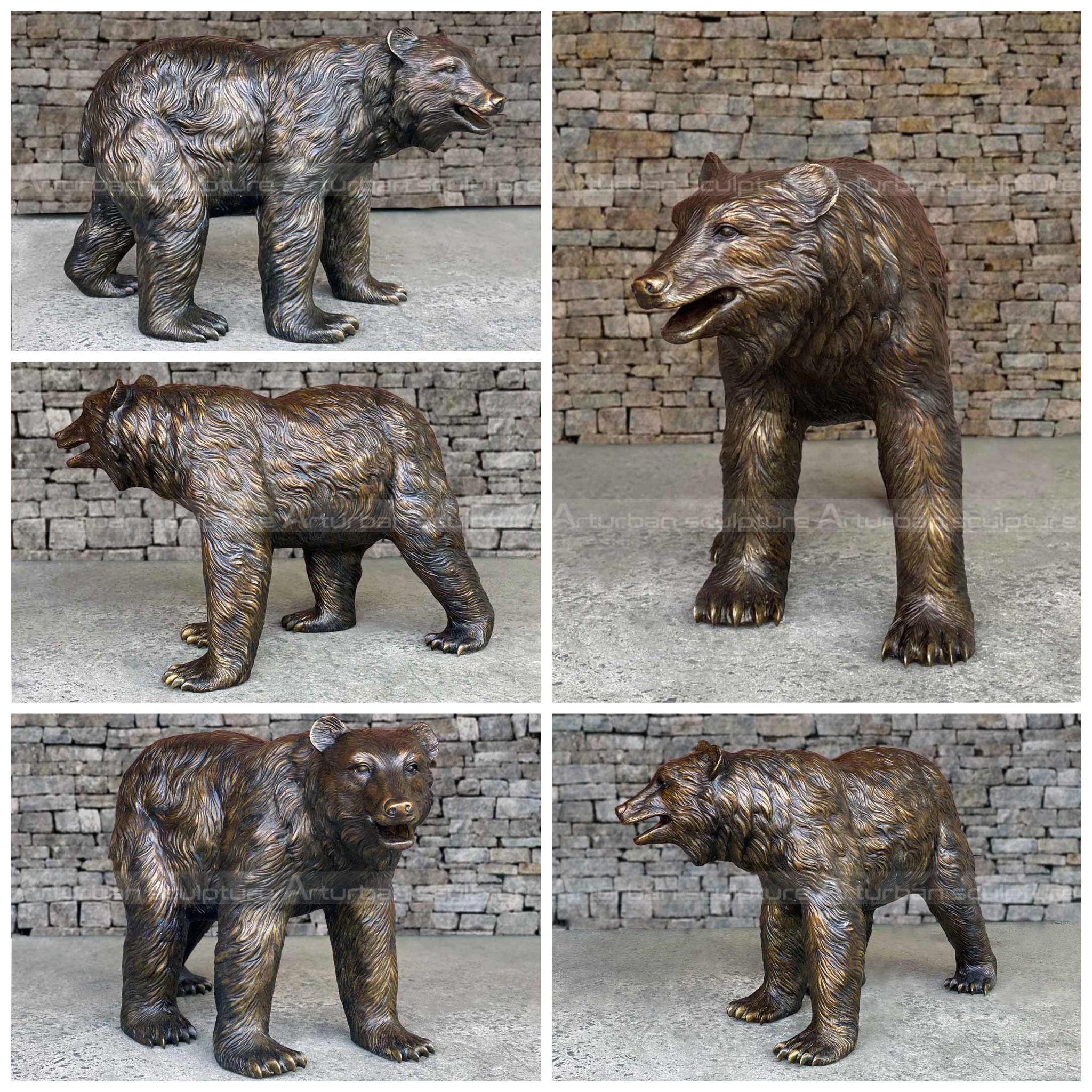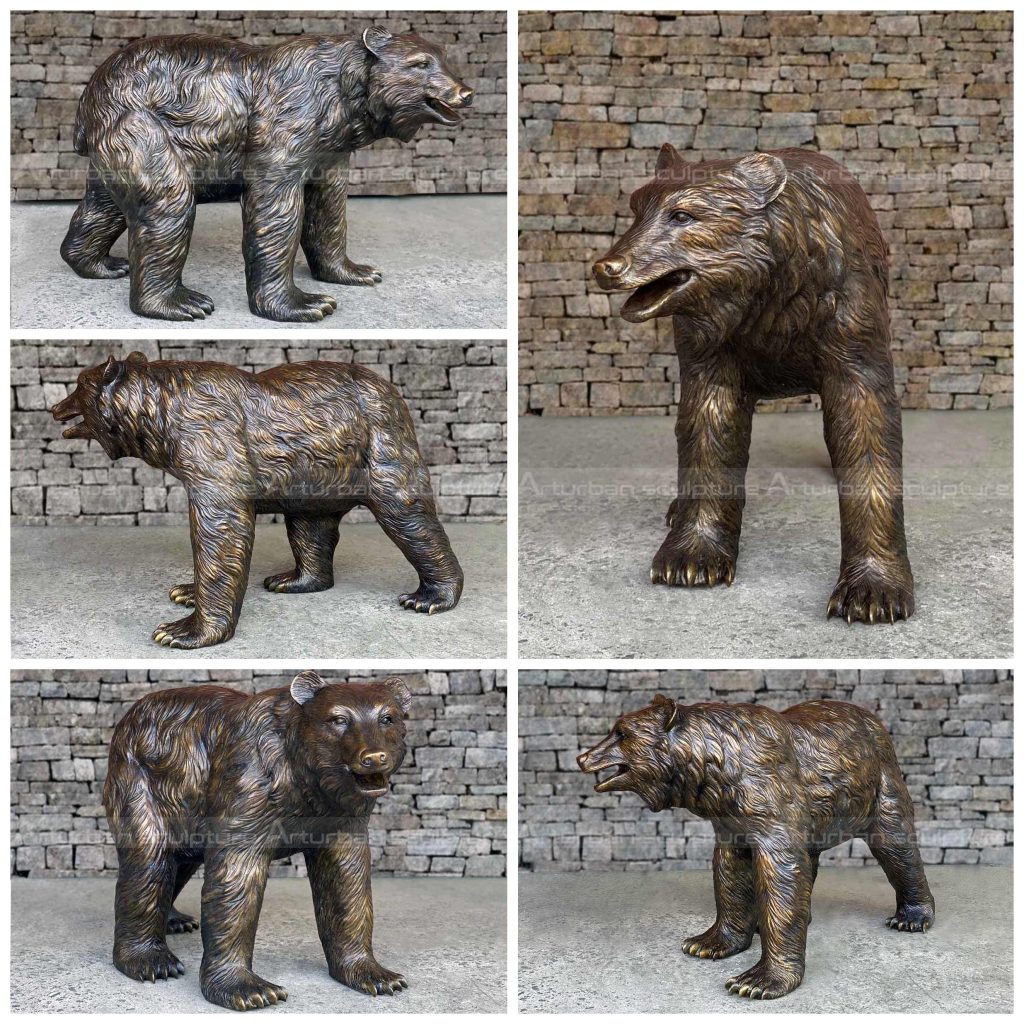 2. Production process
Step1 Design Communication:  You supply us with several photographs with dimensions.
Step 2 Project Consultation: Our team will make a production plan, according to your design, budget, delivery   time,  or any other service. Our final aim is to supply high quality and cost-saving   sculpture efficiently.
Step 3 Confirm Mold: We will make 1:1 clay or 3D mold,when finished clay mold,i will take photos for   your reference. The clay mold can modify any details till to your satisfaction.
Step 4 Carving and Polish: We will carving with natural marble according to clay mold. Then polished.
Step 5 Package: Strong wooden crate with waterproof and shockproof foam inside.
Send us your requirements now, we will reply to your email within 24 hours