1. Introduction of bear statues for outside
The bear statues for outside is an exquisite artwork with a very vivid shape. This statue was created by the famous sculptor Antonio Navarro
Santafe at the request of the Spanish government and was officially completed in 1967. It depicts a bear standing on its hind legs searching
for fruit among the leaves of a strawberry tree.
This Bear Garden Sculpture has profound symbolic significance in the city of Madrid, not only as a work of art, but also as one of the symbols
in the minds of the locals. It represents the unique charm and cultural traditions of the city of Madrid, and is closely connected to many local
folklore and stories.
Sculptor Santafi cleverly captured the power and elegance of bears. The bear stood on its hind legs, standing tall and straight, with its eyes
focused on searching for the fruit. Its muscular lines are lifelike, showcasing the exquisite craftsmanship of sculptors. The entire work gives
people a stable and dignified feeling, while also full of vitality and vitality.
ArtUrban is an outstanding art creation company, and we have many advantages in creating sculptures. Firstly, we demonstrate the essence
of creativity. Able to transform unique ideas into concrete works of art, creating captivating visual effects. Secondly, our craftsmanship is exquisite.
ArtUrban's craftsmen have rich experience and skills, able to process bronze materials in a highly refined manner, polishing every detail to life.
The sculpture works we produce are not only works of art, but also cultural heritage of the city, adding unique charm and attraction to the city.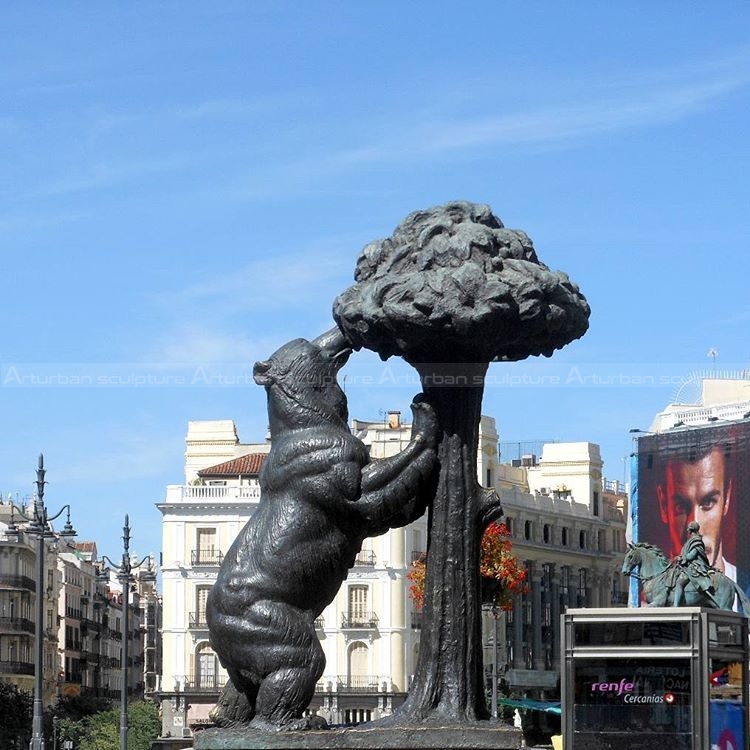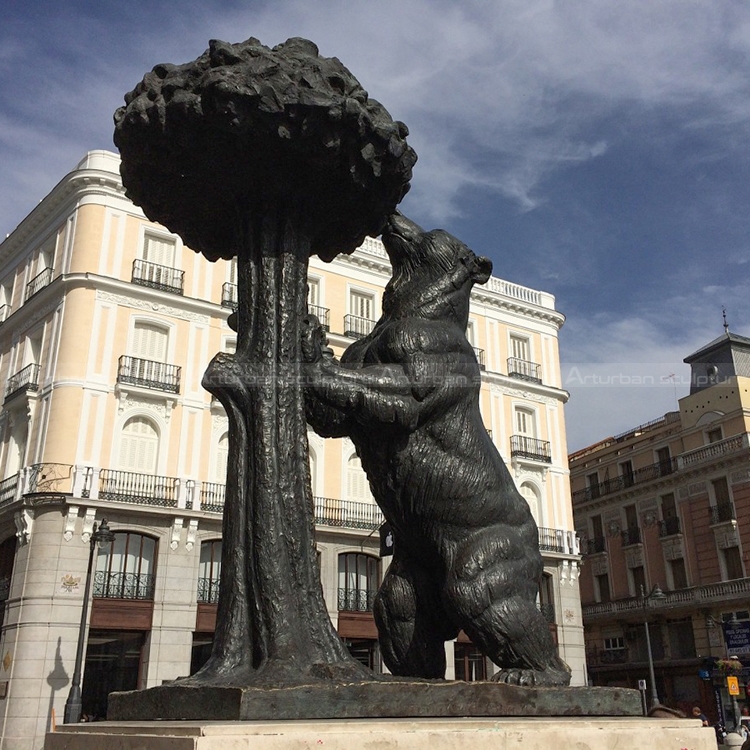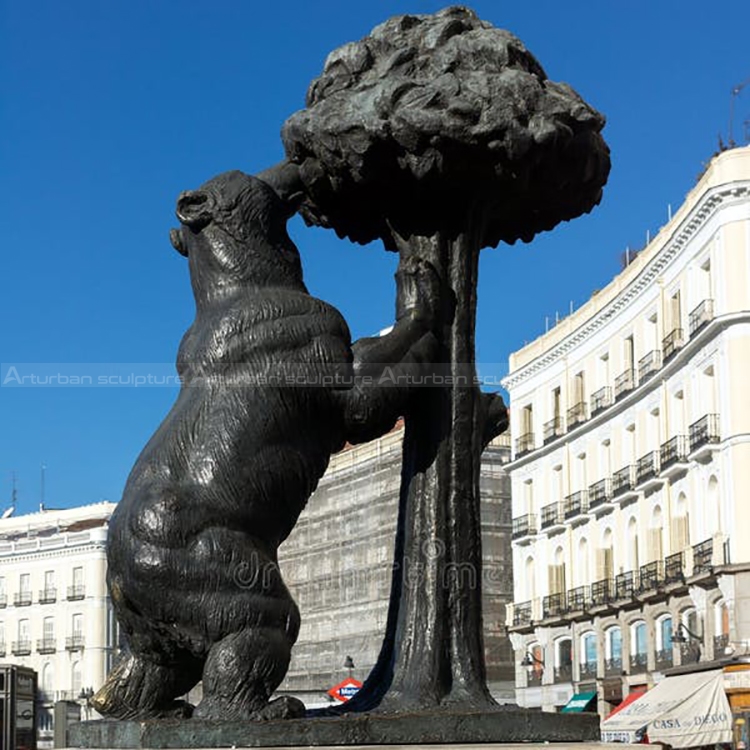 2. Production process
Step1 Design Communication:  You supply us with several photographs with dimensions.
Step 2 Project Consultation: Our team will make a production plan, according to your design, budget, delivery   time,  or any other service.
Our final aim is to supply high quality and cost-saving   sculpture efficiently.
Step 3 Confirm Mold: We will make 1:1 clay or 3D mold,when finished clay mold,i will take photos for   your reference. The clay mold can
modify any details till to your satisfaction.
Step 4 Carving and Polish: We will carving with natural marble according to clay mold. Then polished.
Step 5 Package: Strong wooden crate with waterproof and shockproof foam inside.
Send us your requirements now, we will reply to your email within 24 hours