1. Introduction of bighorn sheep bronze sculpture
The bighorn sheep bronze sculpture is a kind of exquisite art. The sheep stood with a very imposing demeanor, its two large
horns towering high above its head, very eye-catching. The wool on the body is delicate and soft, as if one can feel its soft
texture. The entire sculpture embodies the exquisite craftsmanship of bronze craftsmanship, full of a sense of simplicity and
grandeur. The posture of the sheep is realistic and vivid, as if it can move at any time, giving people a sense of familiarity.
The image of a sheep also conveys a warm and peaceful atmosphere, bringing comfort to people's hearts.
Bronze Bighorn Sheep not only has charm in appearance, but also brings beauty to the environment. It can be placed in parks,
squares, or private gardens, becoming a beautiful decoration that brings people a pleasant visual enjoyment. In addition, bronze
sheep sculpture is also an important cultural heritage, representing the unique culture and history of certain regions.
Bronze sculpture has various advantages in the production process. Bronze materials have good toughness and durability, making
sheep sculptures durable and not easily damaged. The plasticity of bronze material is good, which can produce detailed and realistic
wool textures and sheep horn shapes, enhancing the ornamental value of sculptures. In addition, the production of bronze sculptures
requires multiple steps such as casting, polishing, and pickling, which require skilled craftsmen to complete. Therefore, the difficulty
of making bronze sheep sculptures also reflects the uniqueness and collectible value of artworks. These advantages have made bronze
sheep sculptures highly sought after in the art market and become one of people's favorite collectibles.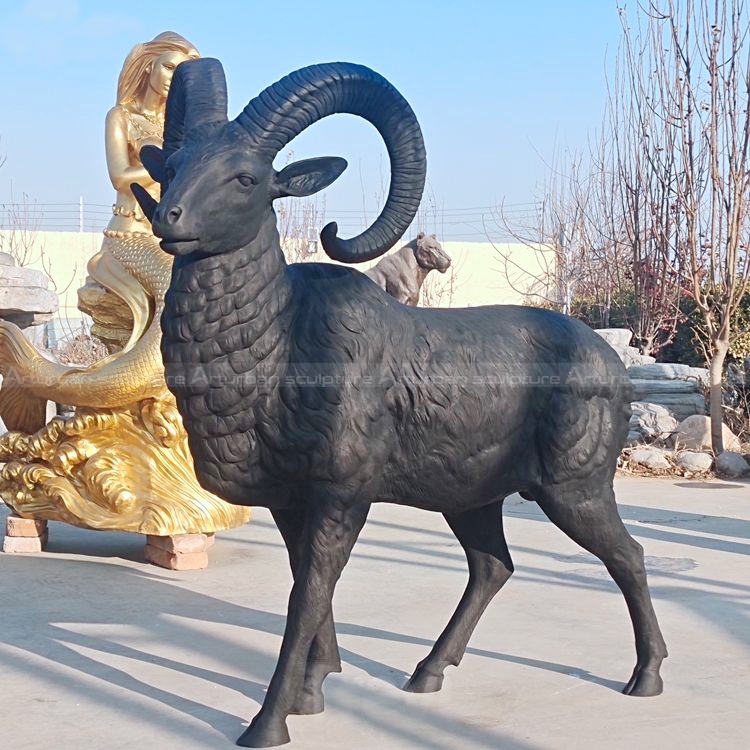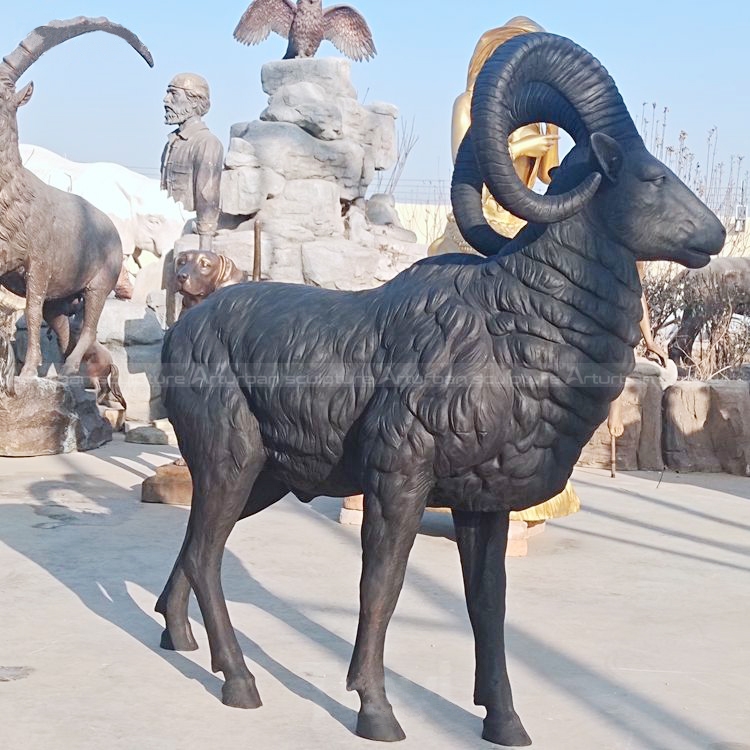 2. Production process
My artist will make 1:1 clay mold, when finished clay mold,  we will take photos for your reference, the clay mold can modify
any details till to your satisfaction with it. Then we go ahead to make statue, when finished statue, also we will take photos for
your reference, after your satisfaction, I will arrange packing and shipment. Arturban sculpture can make large horse statue in
bronze, marble, fiberglass, stainless steel. Our team will make a production plan, according to your design, budget, delivery time,
or any other service. Our final aim is to supply high quality and cost-saving sculpture efficiently.
Send us your requirements now, we will reply to your email within 24 hours