1. Introduction of bronze bighorn sheep
The bronze bighorn sheep is a kind of exquisite bronze art. The ram raised its left leg high, with a majestic posture,
as if proclaiming its unparalleled strength and domineering aura. Sheep horns are the most striking part of this
sculpture, they are large and hard, as if telling the viewer the noble status of the flock to which they belong. His
head tilted slightly to one side, his eyes deep, emitting a mysterious and peaceful atmosphere. This sculpture is
exquisite and meticulous, depicting the temperament and characteristics of the animal sheep, fully demonstrating
the beauty and strength of the sheep.
The bronze large horned sheep sculpture is an exquisite decorative artwork. It has a beautiful and majestic design,
full of artistic charm. It can not only decorate the indoor and outdoor environment, but also reflect the owner's
taste and cultural cultivation. Whether placed in living rooms, offices, restaurants and other spaces, or used for
decoration in public places, garden landscapes, etc., it can play a good decorative role. At the same time, as a part
of cultural heritage, the bronze large horned sheep sculpture also carries historical and cultural significance,
showcasing people's reverence and admiration for nature and animals. Therefore, it also has very important cultural
significance and value.
The advantage of Arturban in producing bronze sculptures lies in its high-quality sculpture team and modern
production techniques. Our sculpture team has rich experience and creativity in sculpture, and is able to create
unique sculpture works according to customer needs. At the same time, we adopt modern production processes
and technologies to ensure the quality and accuracy of the sculpture, making every detail exquisitely carved. In
addition, bronze sculptures use advanced casting technology and materials, which have characteristics such as
high strength, corrosion resistance, and oxidation resistance, making them highly durable and aesthetically pleasing.
Therefore, making bronze sculptures can ensure the quality and value of the sculptures.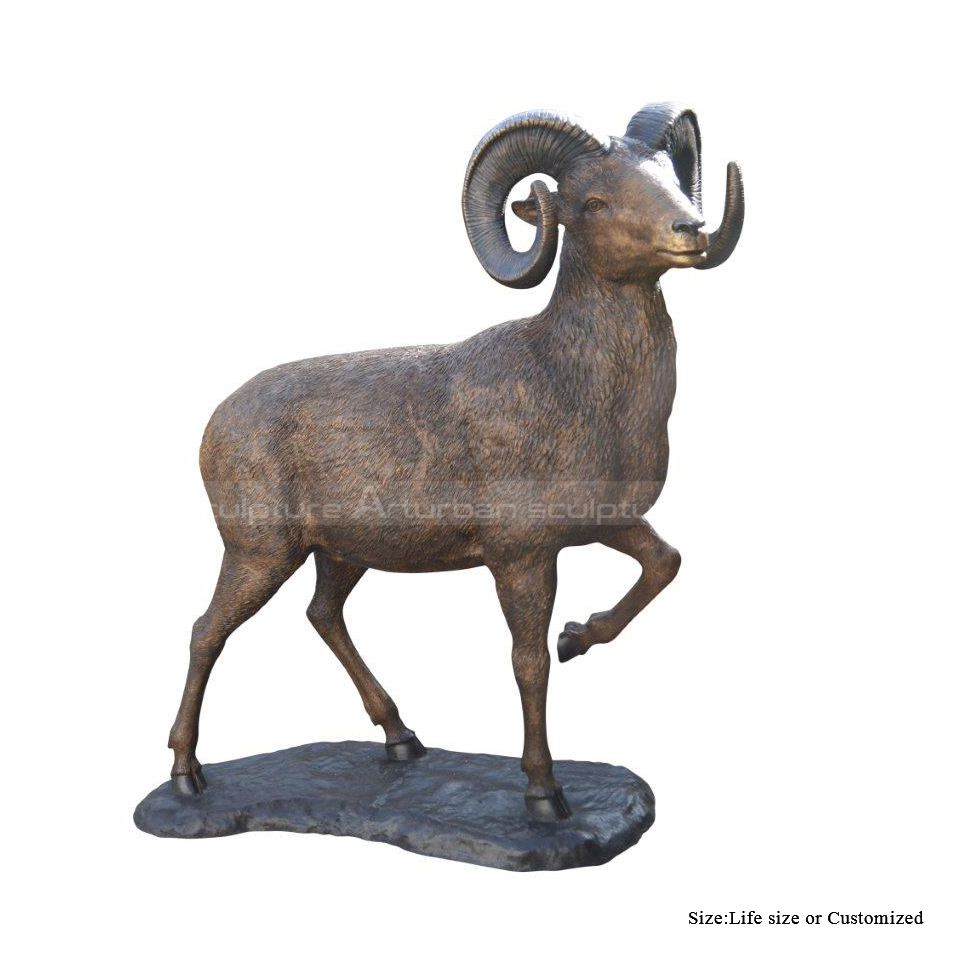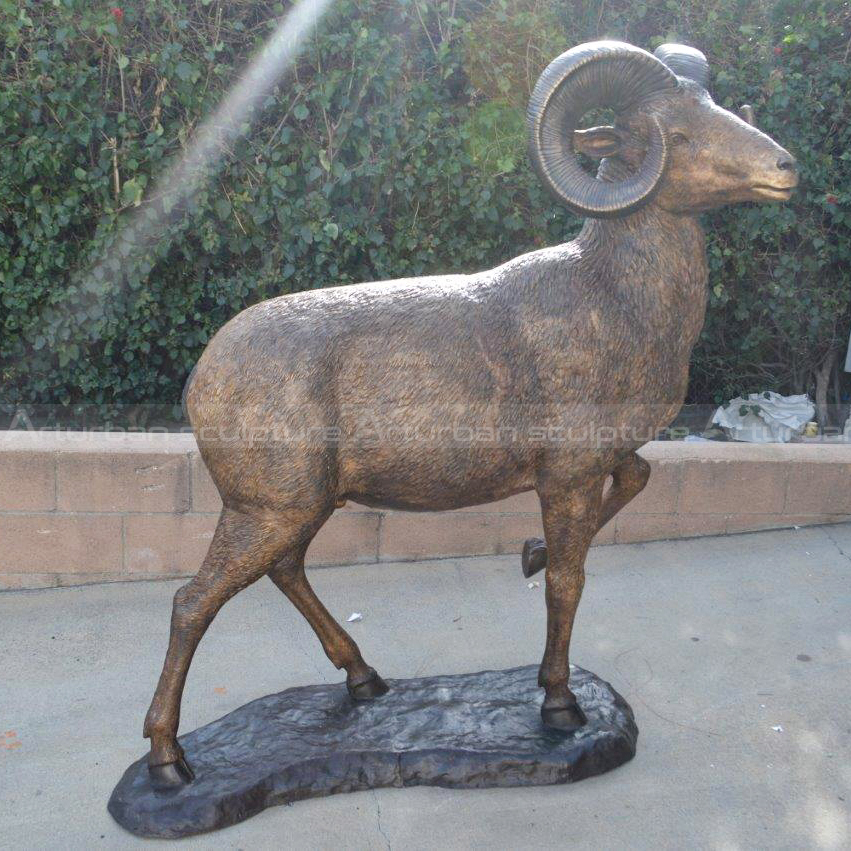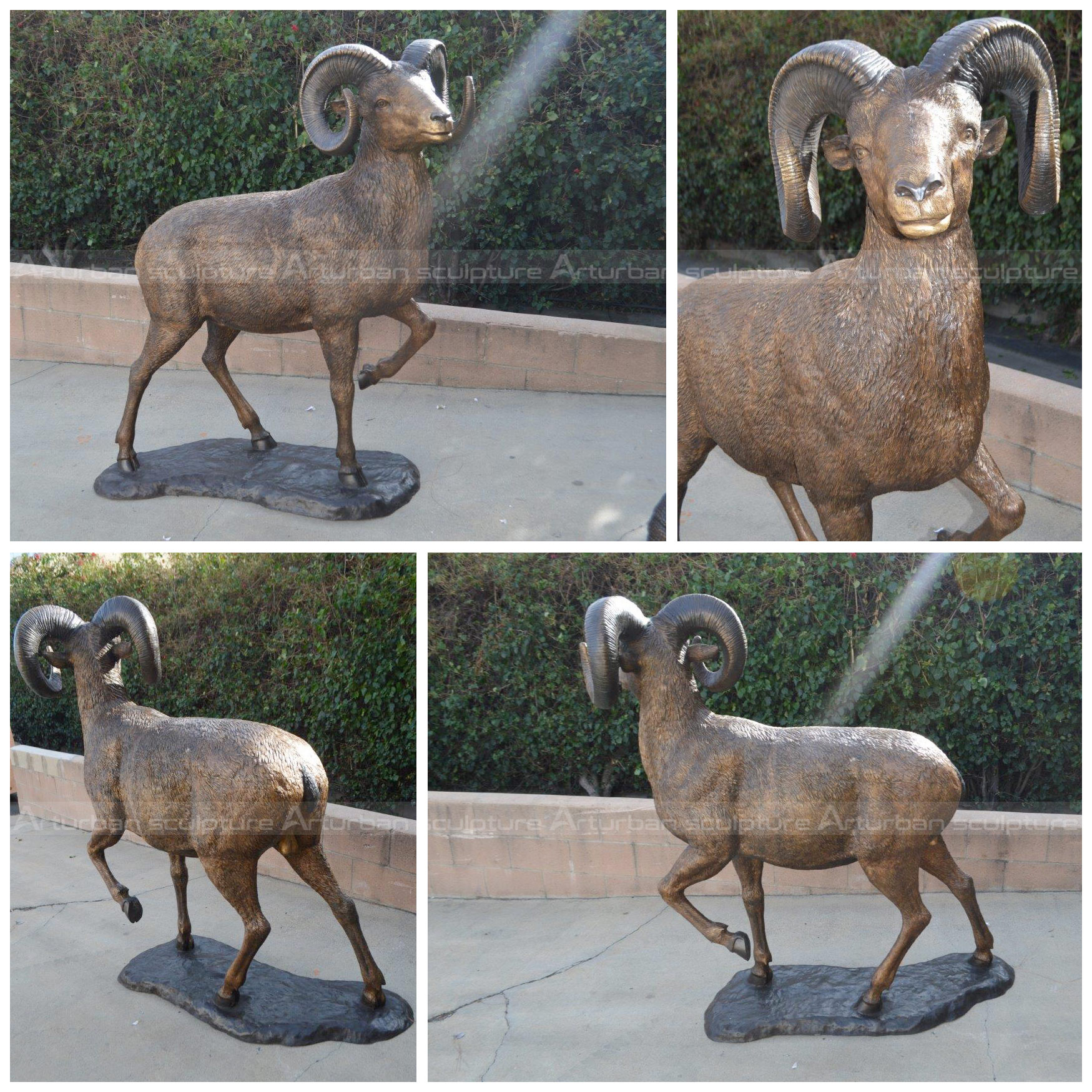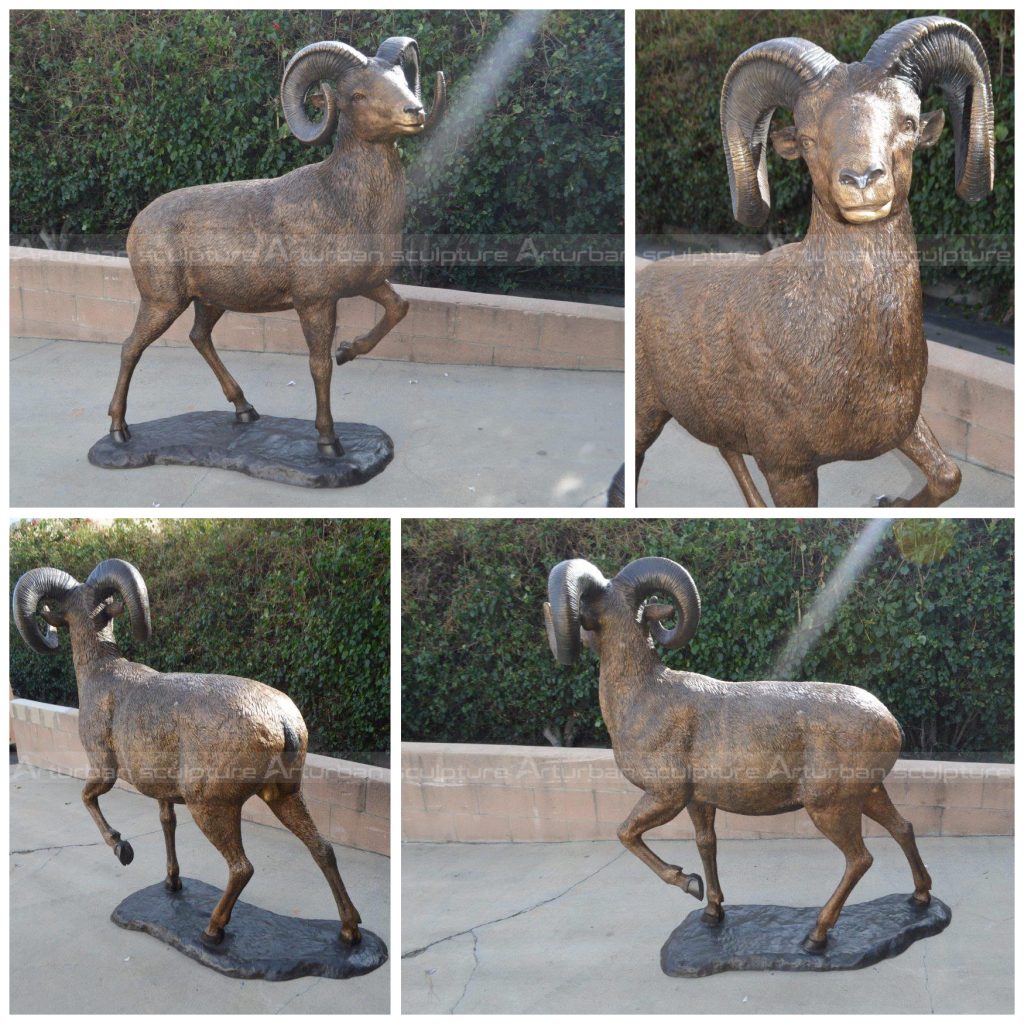 2. Production process
My artist will make 1:1 clay mold, when finished clay mold,  we will take photos for your reference, the clay mold can modify any details till to your
satisfication with it. Then we go ahead to make statue, when finished statue, also we will take photos for your reference, after your satisfication, I
will arrange packing and shipment. Arturban sculpture can make large horse statue in bronze, marble, fiberglass, stainless steel. Our team will make
a production plan, according to your design, budget, delivery time, or any other service. Our final aim is to supply high quality and cost-saving sculpture efficiently.
Send us your requirements now, we will reply to your email within 24 hours