1. Introduction of kangaroo garden sculpture
This is a fiberglass kangaroo garden sculpture. Kangaroo is a very strange animal. There is a bag
on its belly. It often puts its baby in the bag. This sculpture shows a cute little kangaroo baby in
the kangaroo's pouch and looks at the outside world in a daze. The kangaroo mother turned her
head and looked at the surrounding environment, holding the pouch with both hands unconsciously,
as if to tell us that although its pouch can protect its baby well, the weight of the baby is also a heavy
test for mother. Kangaroo mother's love for children is great.
This kangaroo garden sculpture is made of fiberglass, and its exquisite sculptural skills vividly
depict the kangaroo shape and movement. It is like a real kangaroo standing there. The beige
color makes the sculpture more realistic, as if it were real. The details of the hair in front of the
body are realistic and natural, making its image more vivid. Put it in gardens, zoos and amusement
parks, which will attract children's attention, become the focus and bring joy.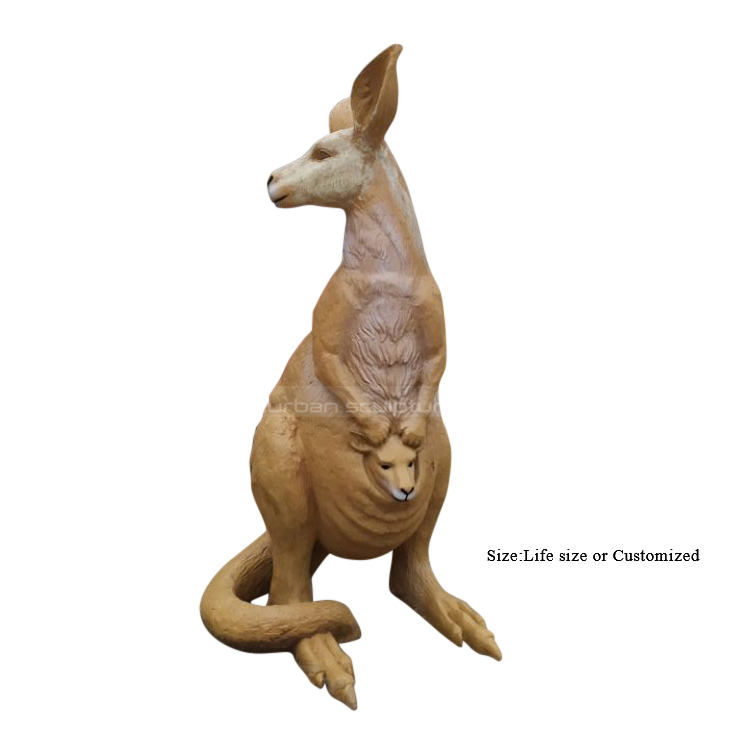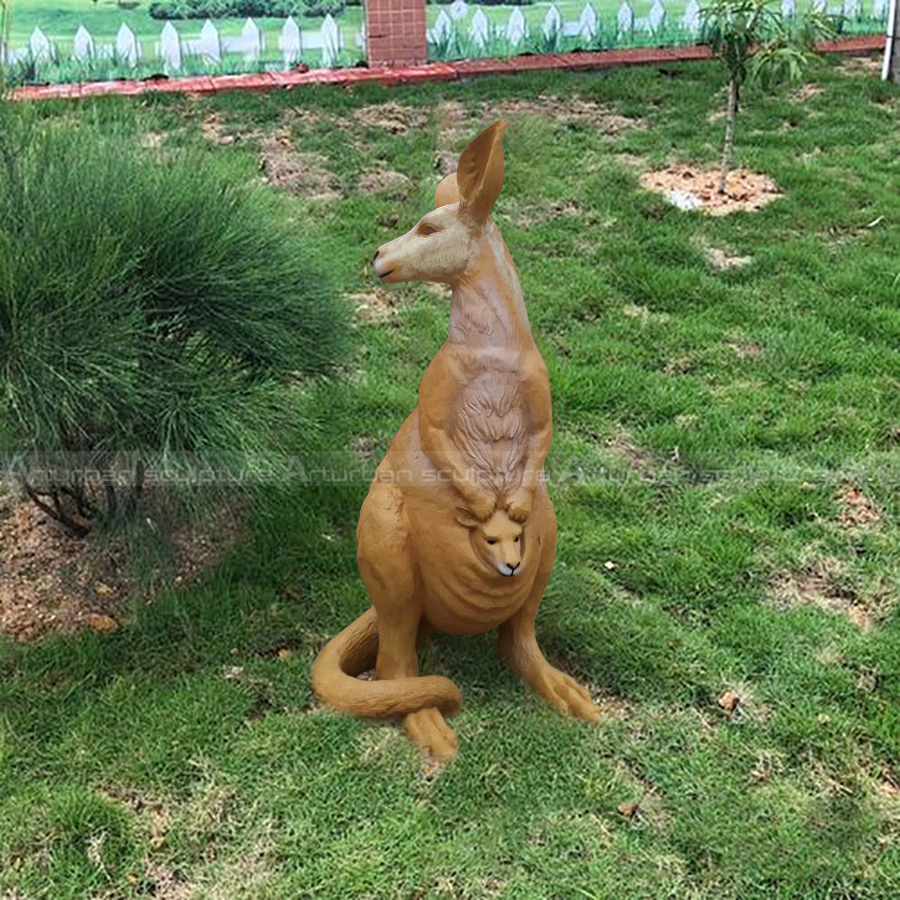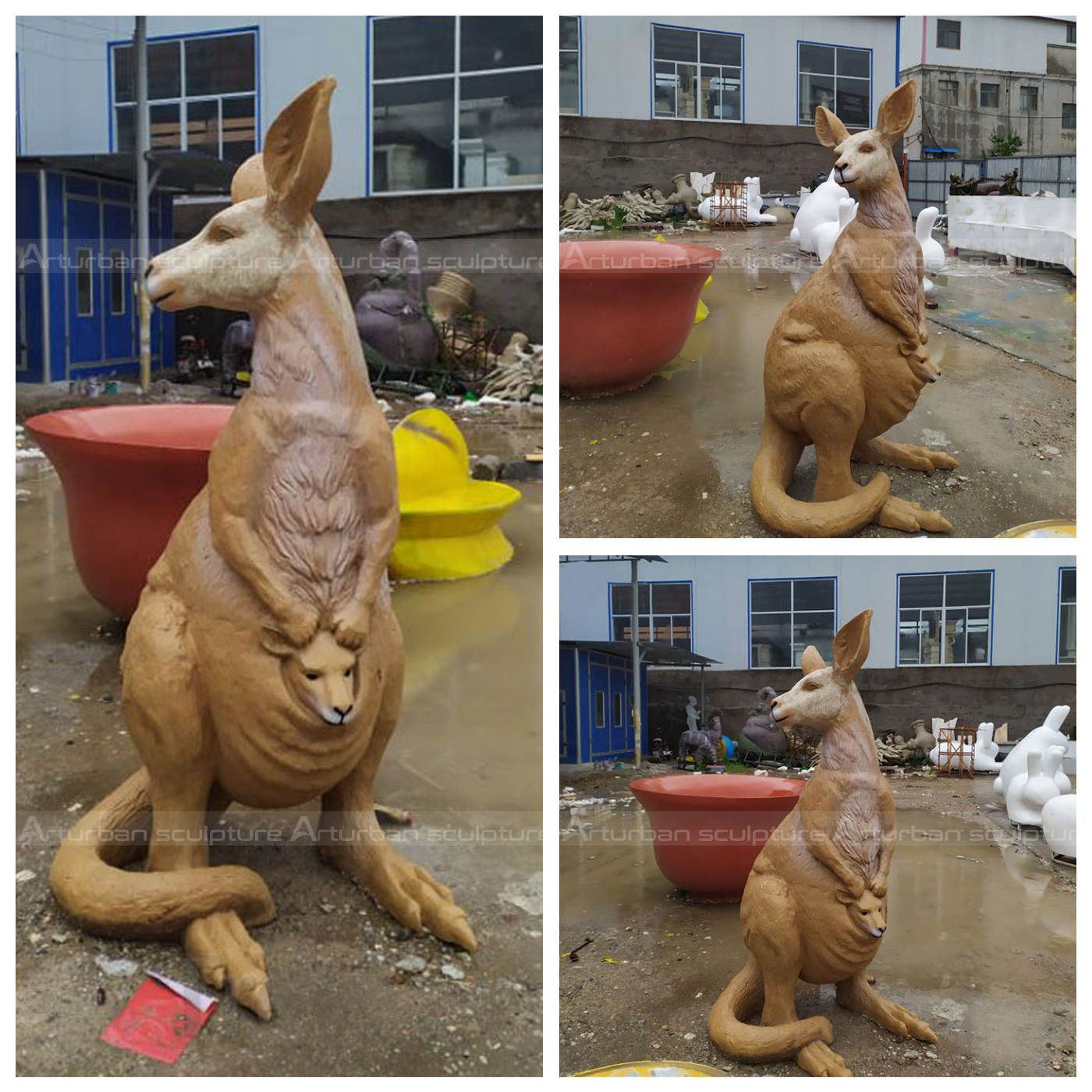 2. Production process of kangaroo garden sculpture
Step1 Design Communication:  You supply us with several photographs with dimensions.
Step 2 Project Consultation: Our team will make a production plan, according to your design, budget, delivery   time,  or any other service. Our final aim is to supply high quality and cost-saving   sculpture efficiently.
Step 3 Confirm Mold: We will make 1:1 clay or 3D mold,when finished clay mold,i will take photos for   your reference. The clay mold can modify any details till to your satisfaction.
Step 4 Carving and Polish: We will carving with natural marble according to clay mold. Then polished.
Step 5 Package: Strong wooden crate with waterproof and shockproof foam inside.
Send us your requirements now, we will reply to your email within 24 hours