1. Introduction of life size kangaroo statue
This is a life size kangaroo statue. This kangaroo statue presents a cute and interesting posture. The kangaroo tilted
its head and tilted its ears, gently touching its stomach with its hands, as if enjoying the warm sunshine. There is also
a little kangaroo in its pocket, seemingly listening to some sound, very vivid. The posture of the entire statue is very
agile, making it irresistible to touch and embrace. This kangaroo statue can not only be used as decoration, but also
bring a warm and joyful feeling to people.
Kangaroo Garden Sculpture, as a playful and dynamic decoration, not only add beauty to homes and public spaces,
but also create a unique atmosphere. Kangaroo sculptures are very suitable for placement in outdoor or indoor public
places, such as parks, squares, shopping malls, and other places for decoration. In indoor environments, kangaroo
sculptures can be used to decorate hotels, restaurants, coffee shops, and other places, adding vitality and fun to the
space. No matter where it is placed, kangaroo sculptures can bring unique visual enjoyment and artistic experience,
bringing joy and surprise to people.
The advantage of making kangaroo sculptures is that they can be made using various materials and techniques, such
as resin, fiberglass, and other materials. They can be customized in different sizes, colors, and shapes according to
needs, and can also achieve different action shapes and details, meeting different decorative and scene needs. In
addition, kangaroo sculpture, as a unique cultural and artistic form, has high artistic value and ornamental value,
which can add fun and interest to the space.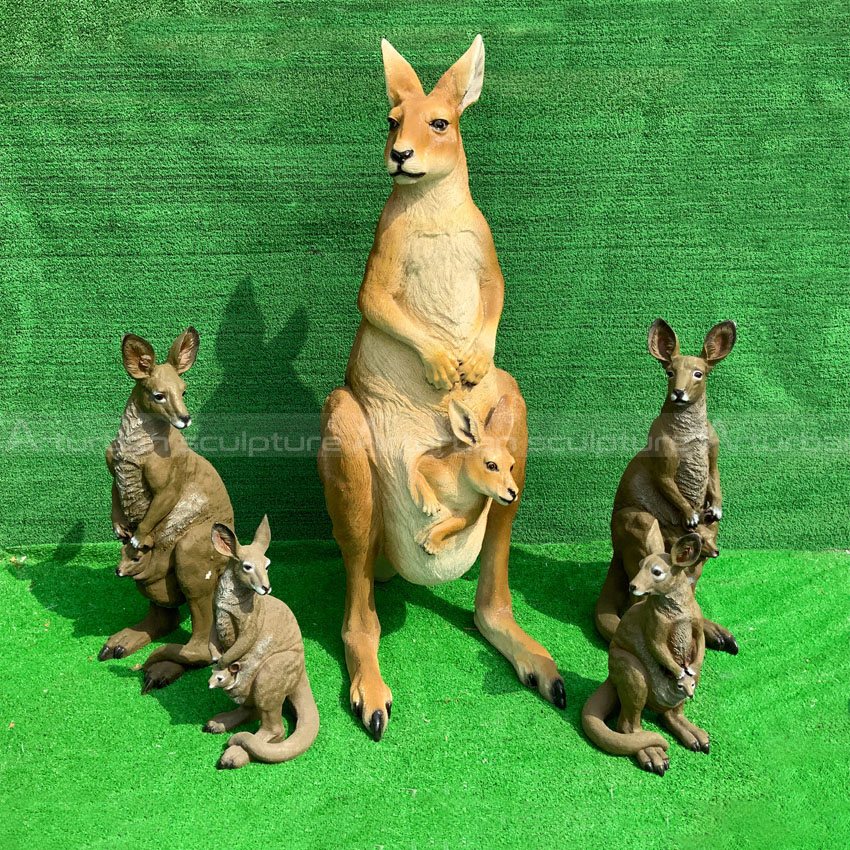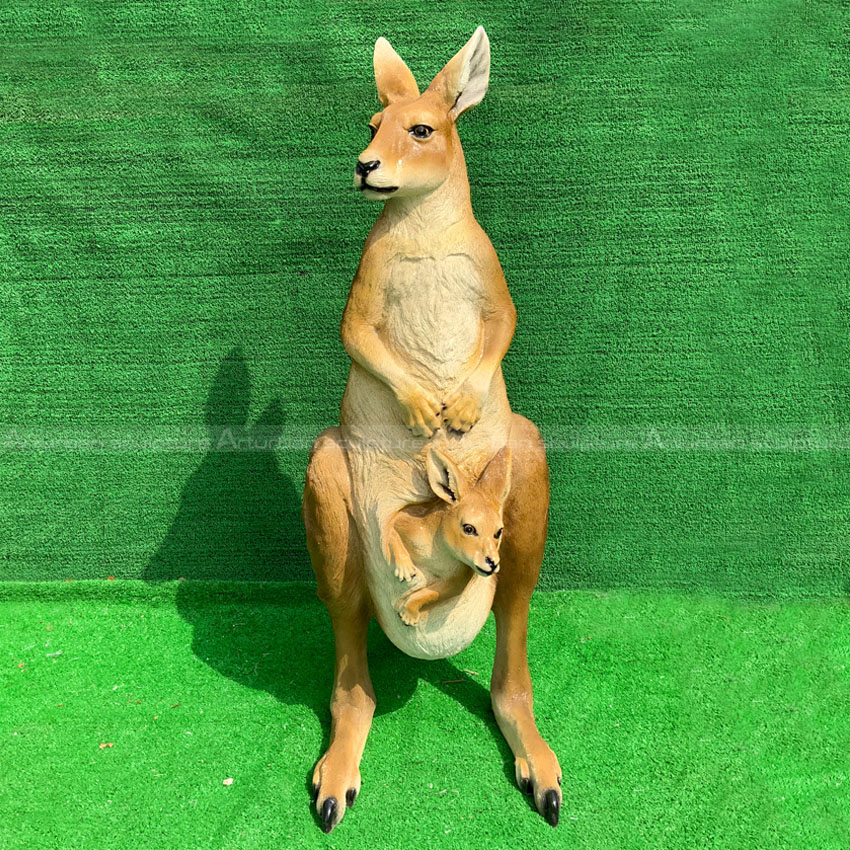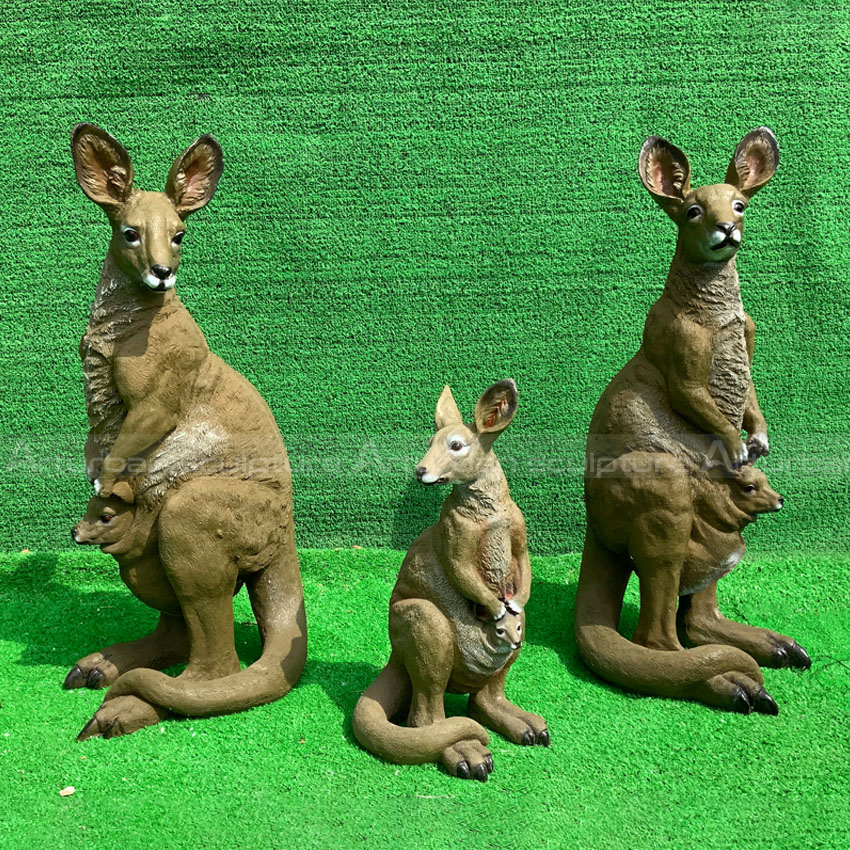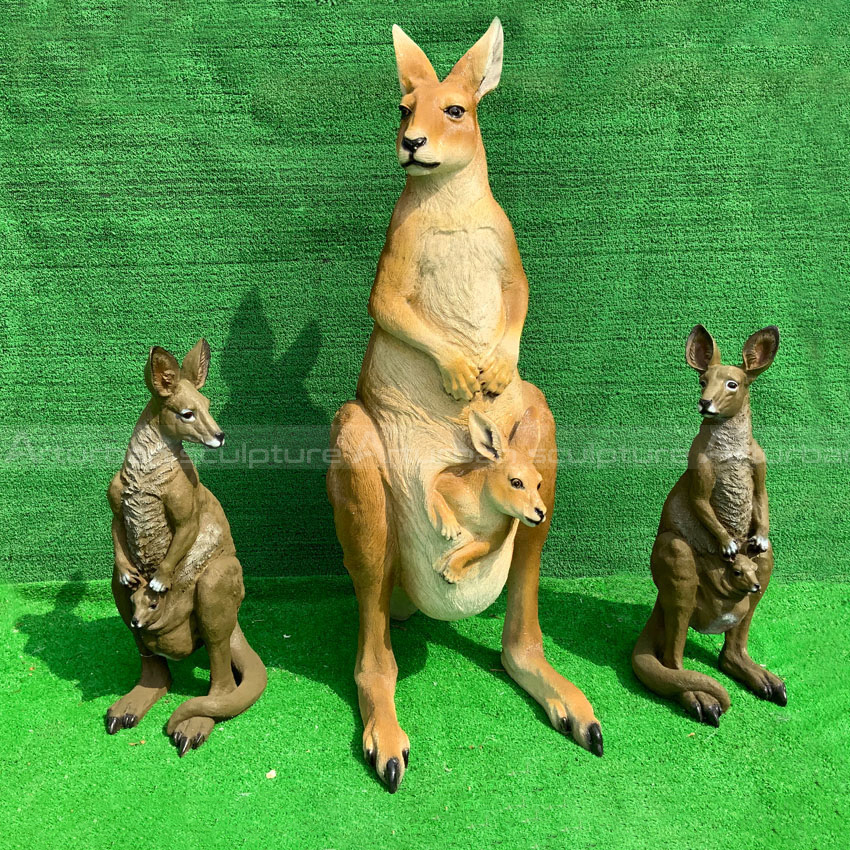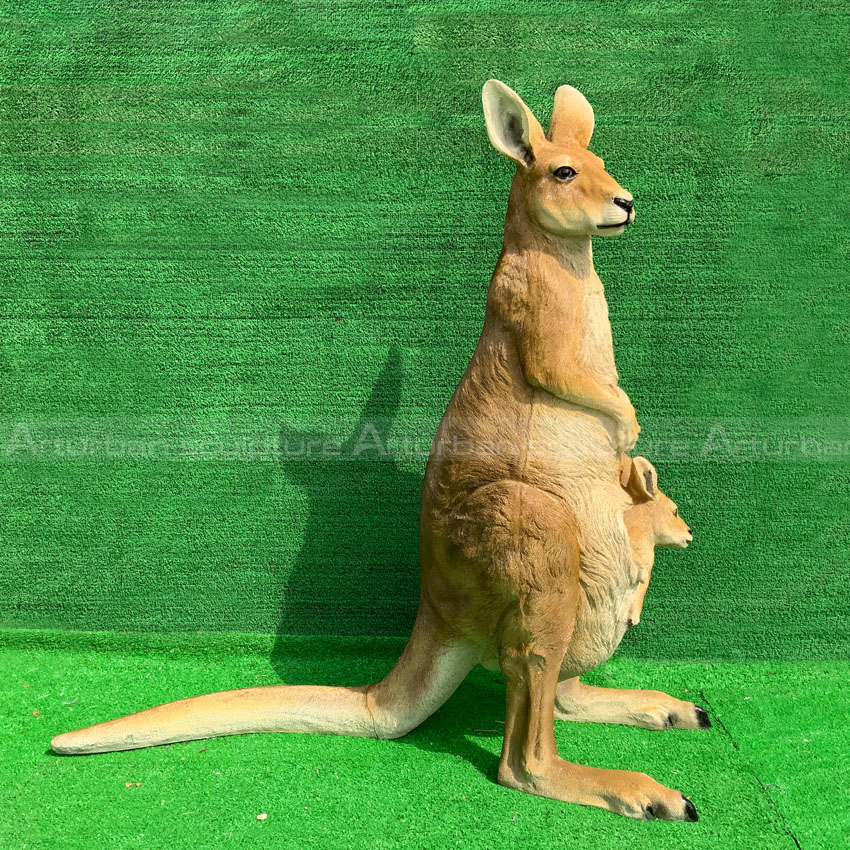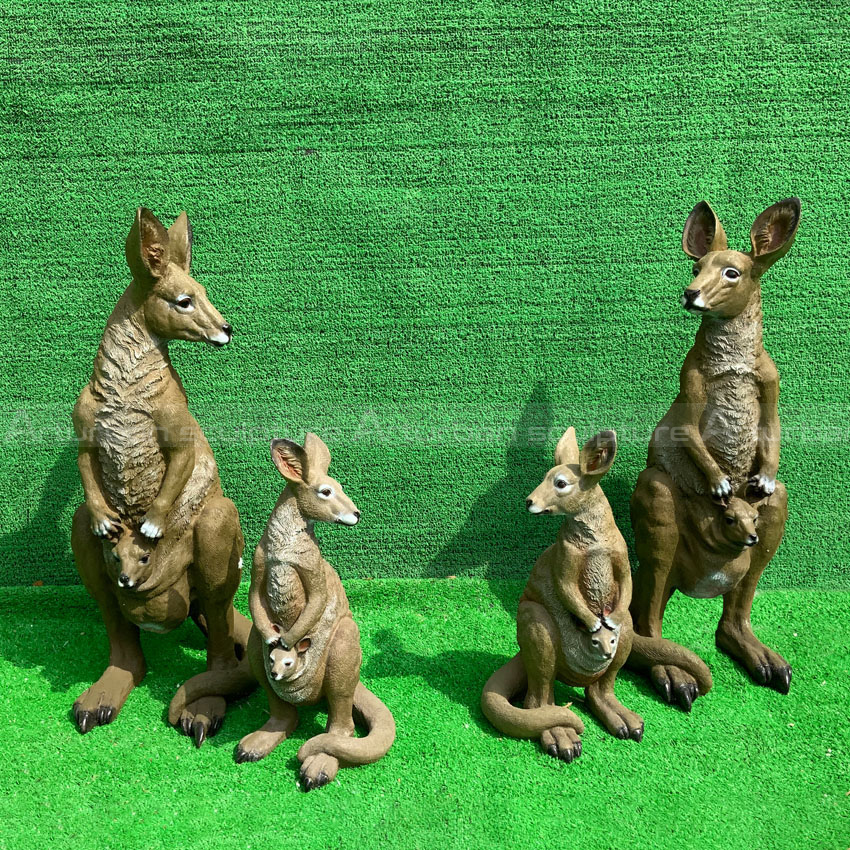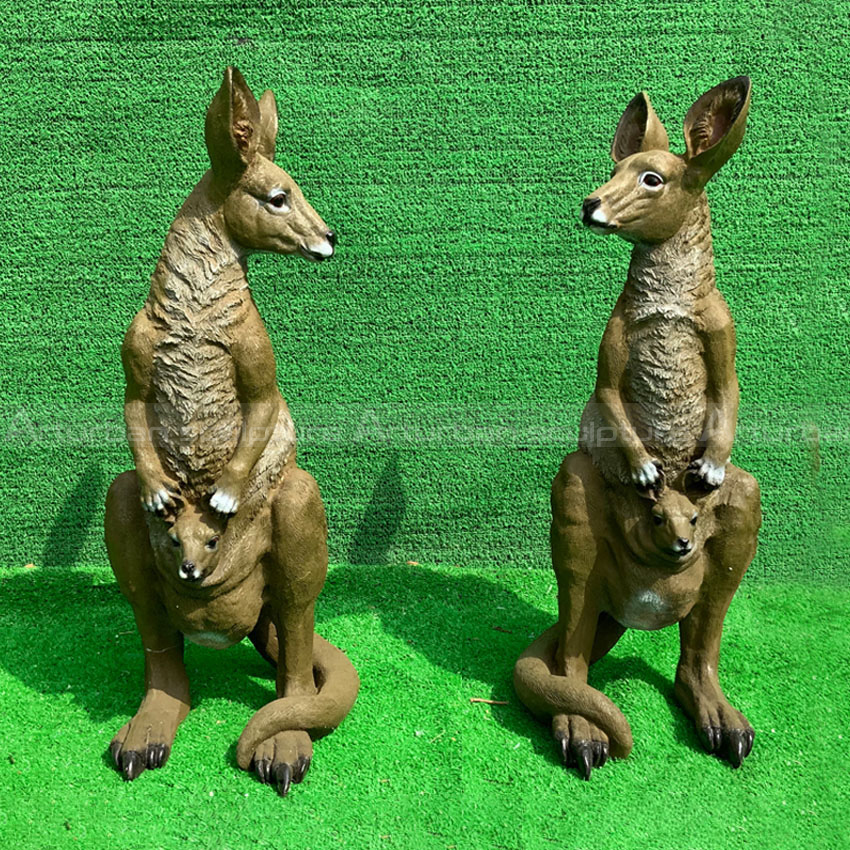 2. Production process of life size kangaroo statue
Step1 Design Communication:  You supply us with several photographs with dimensions.
Step 2 Project Consultation: Our team will make a production plan, according to your design, budget, delivery   time,  or any other service. Our final aim is to supply high quality and cost-saving   sculpture efficiently.
Step 3 Confirm Mold: We will make 1:1 clay or 3D mold,when finished clay mold,i will take photos for   your reference. The clay mold can modify any details till to your satisfaction.
Step 4 Carving and Polish: We will carving with natural marble according to clay mold. Then polished.
Step 5 Package: Strong wooden crate with waterproof and shockproof foam inside.
Send us your requirements now, we will reply to your email within 24 hours