1. Introduction of bighorn sheep sculpture
The life size bighorn sheep sculpture is very striking. Sheep is a common agricultural animal, and their images often appear in
sculpture works. Sheep have different postures, including standing, lying, and sometimes resting on other animals. The most
prominent feature of sheep is their pair of large horns, with varying shapes, some curved and some upright. These features are
expressed in different ways by artists in sheep sculptures, giving each work a unique style and charm.
Sheep sculpture is a very popular form of sculpture art that can be used to decorate public places, gardens, courtyards, and other
places, increasing the cultural atmosphere and artistic sense of the place. Whether placed indoors or outdoors, sheep sculptures
can become a beautiful landscape, allowing people to feel the wonderful fusion of nature and art.
The advantages of sheep sculpture production lie in its materials, technology, craftsmanship, and other aspects. Sheep sculptures
can be made of various materials, such as Bronze Bighorn Sheep, resin, stainless steel, etc., and can be selected according to the
needs of different places. Secondly, the production of sheep sculptures requires the use of exquisite technology and craftsmanship,
as well as meticulous design and carving to make the sculptures more exquisite. In addition, the sheep sculpture has high collection
value and has become a treasure for art enthusiasts to collect. As an elegant artwork, sheep sculpture can not only bring visual
enjoyment to people, but also inherit culture and showcase the style of the times.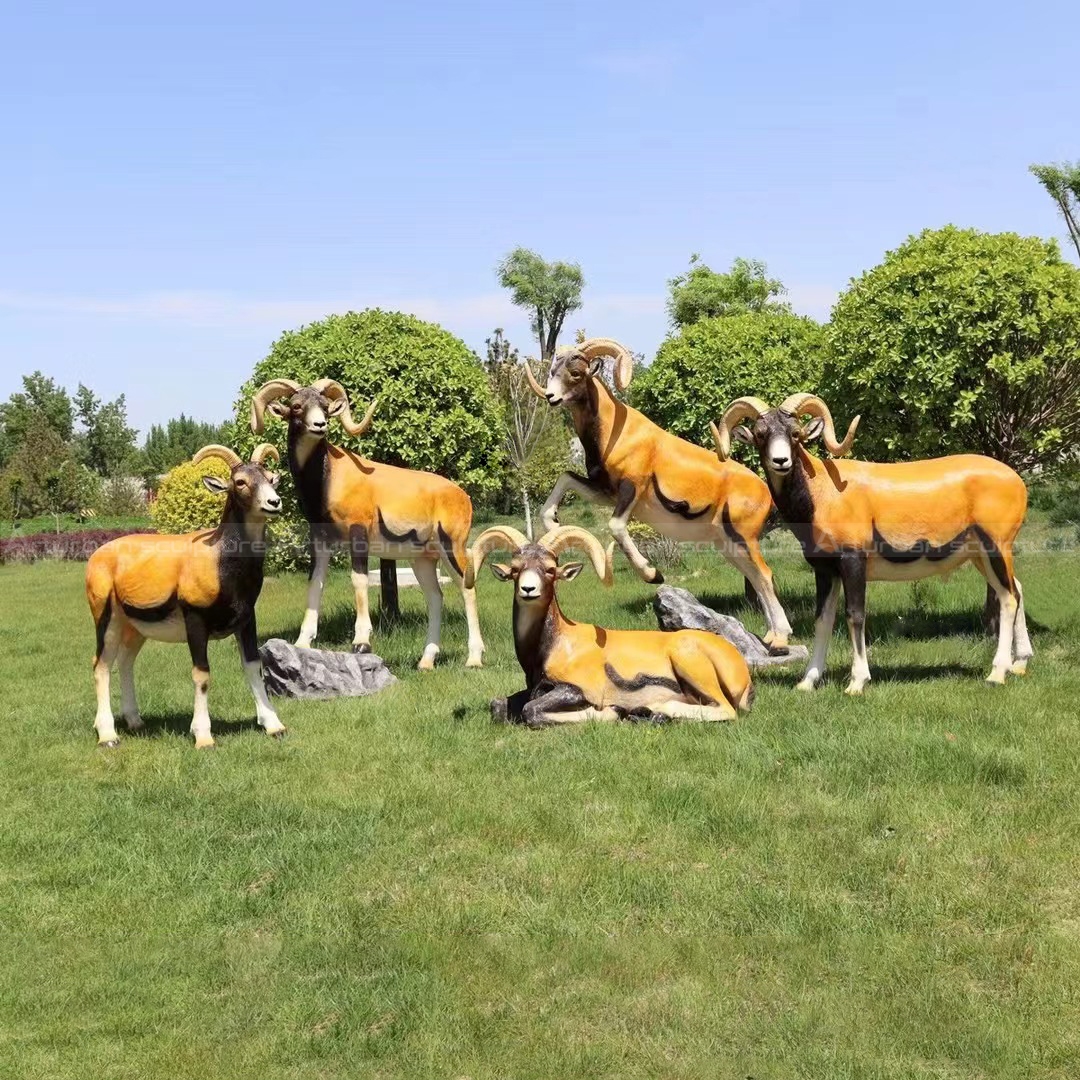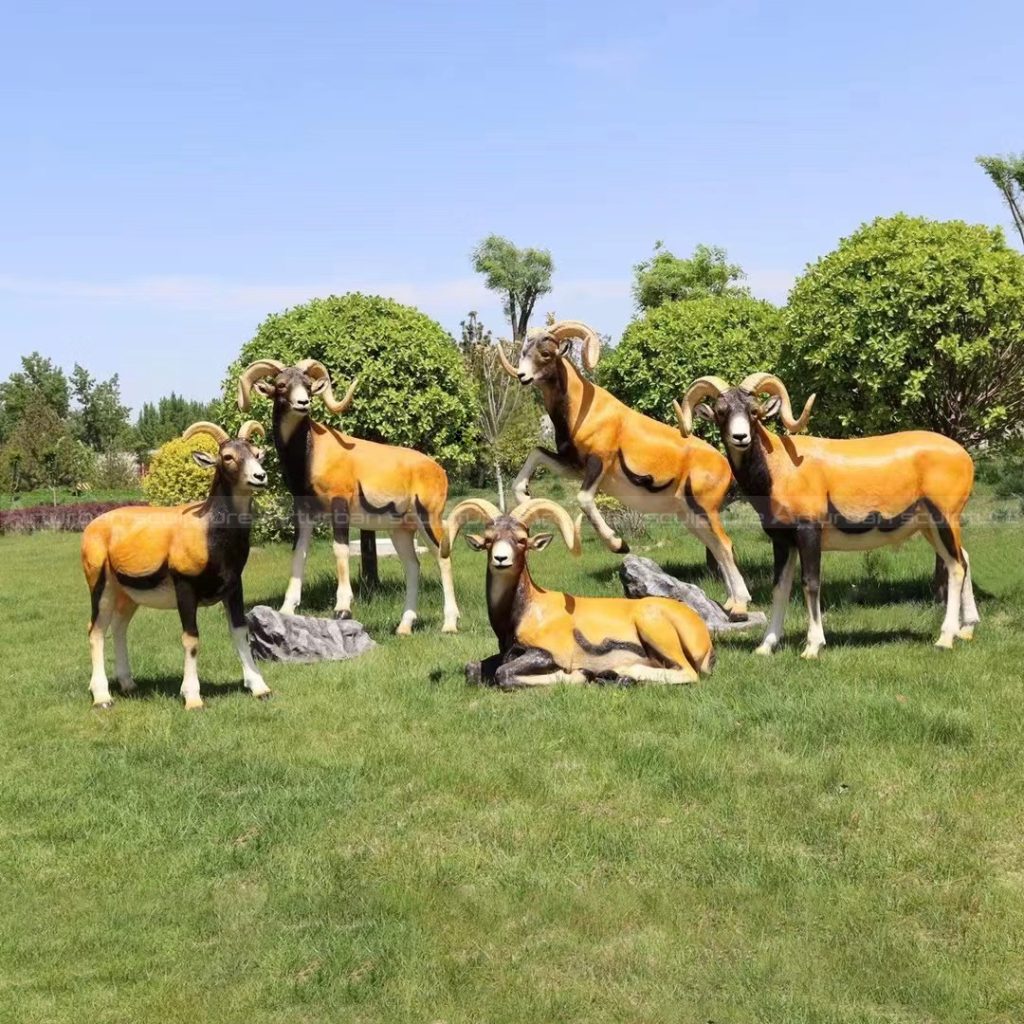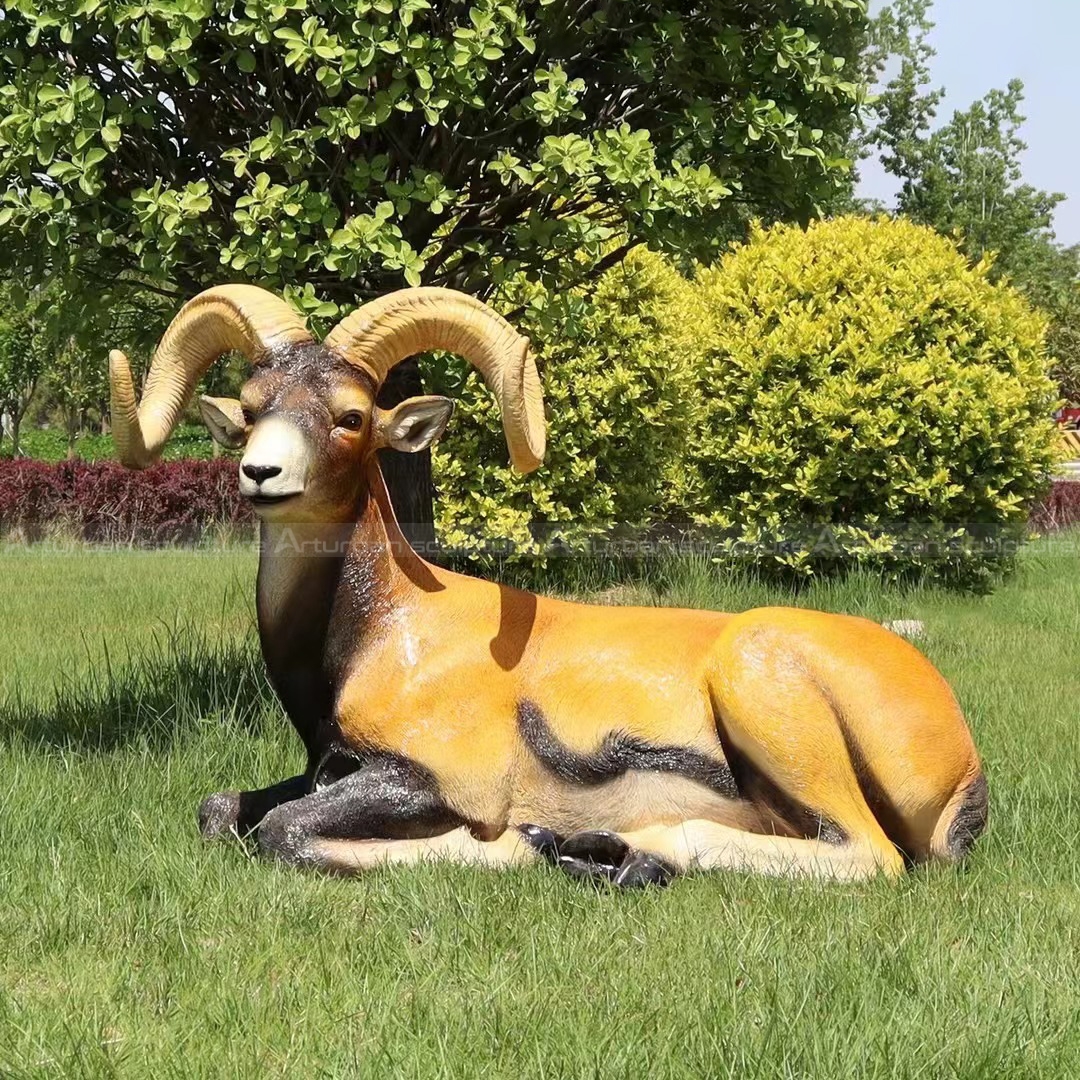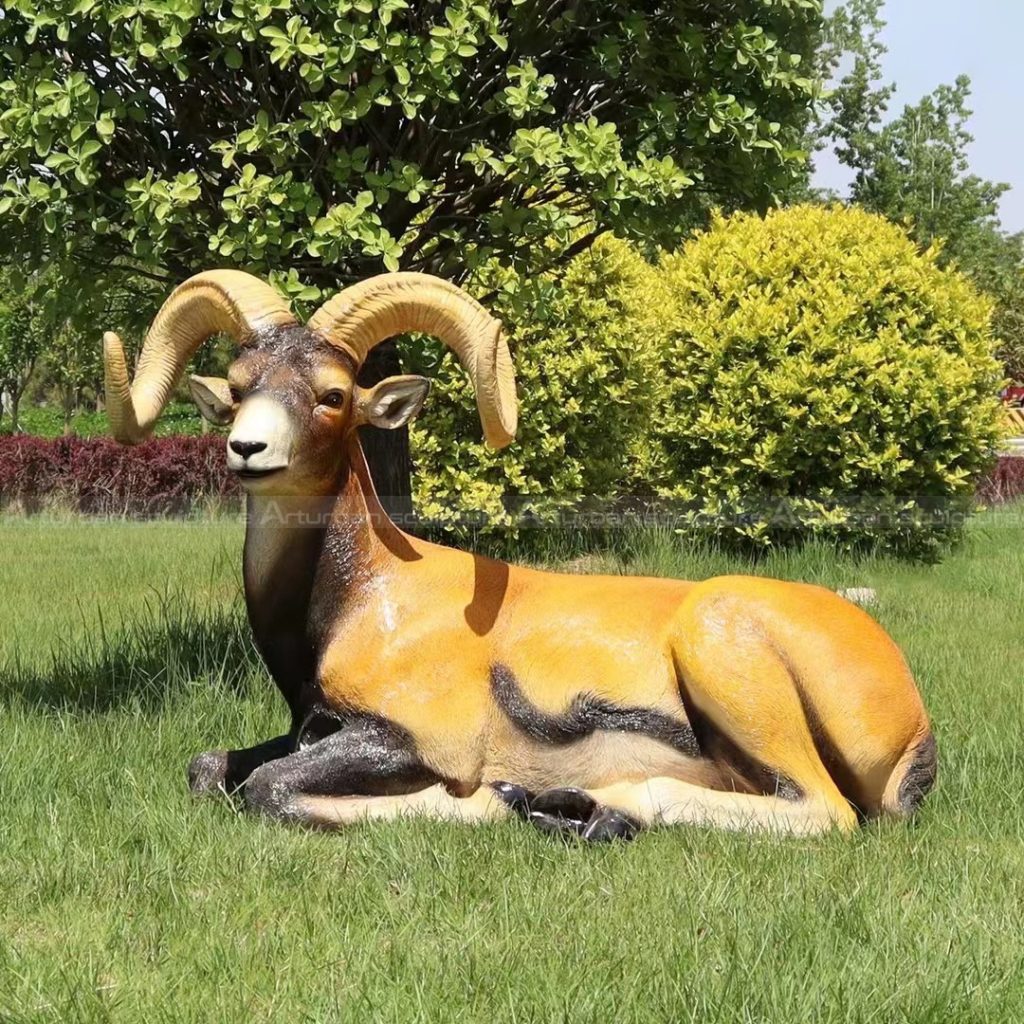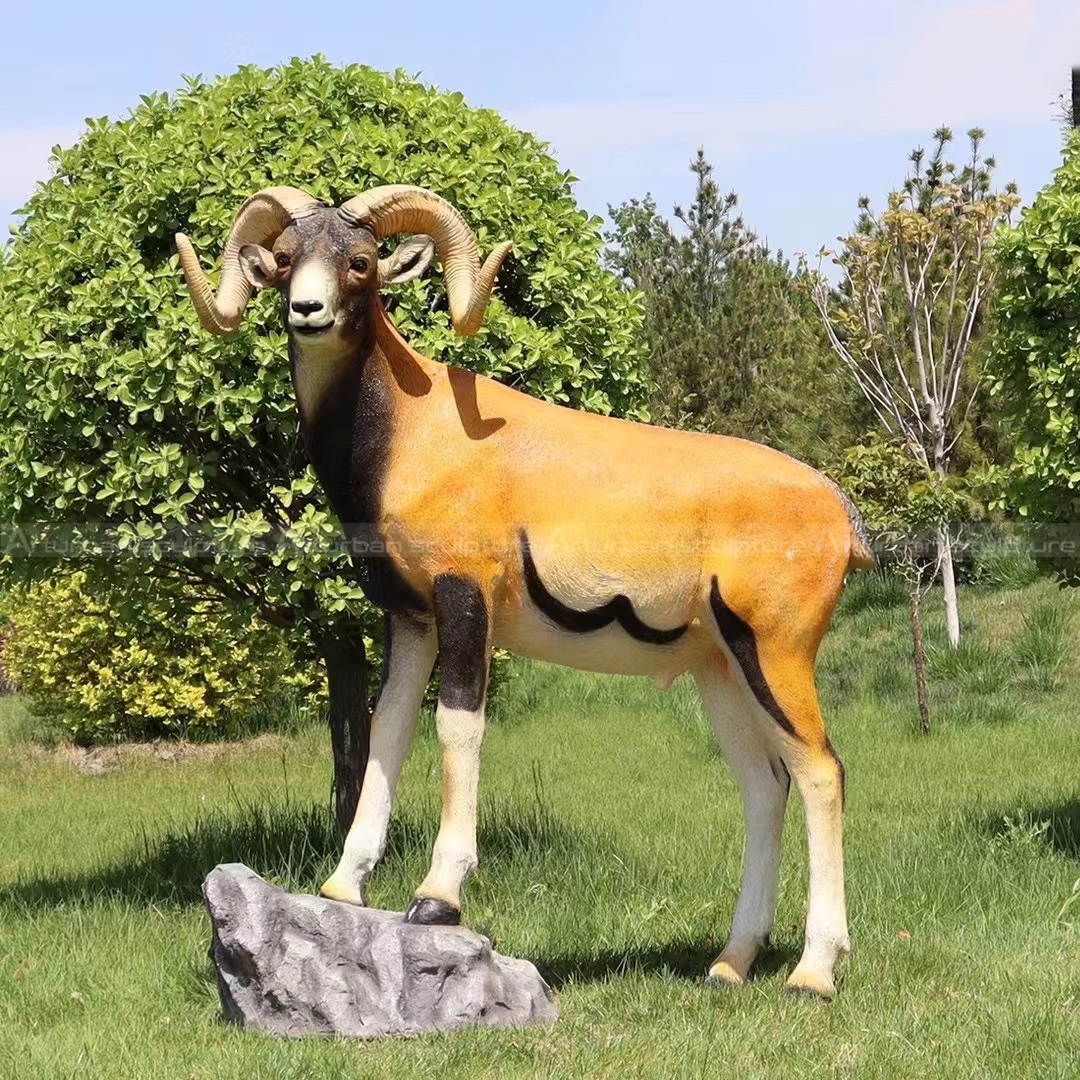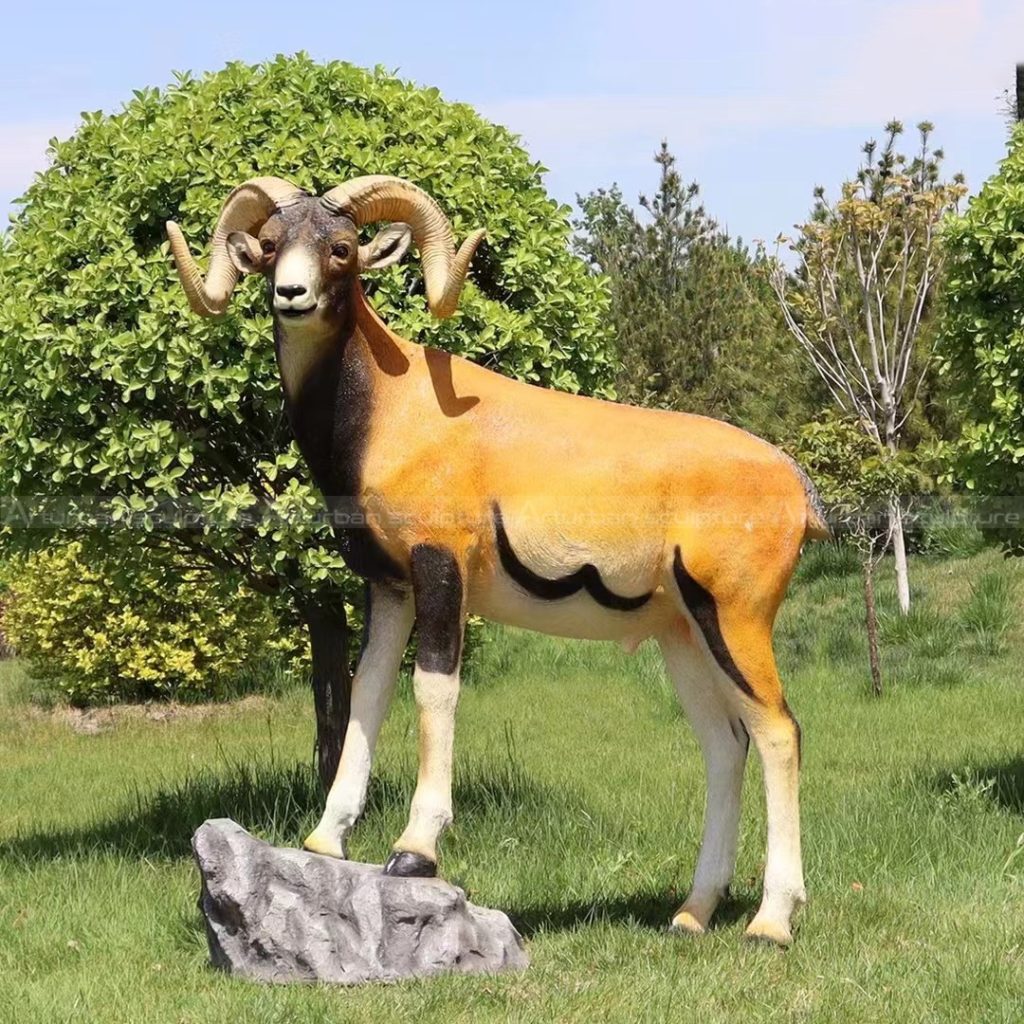 2. Production process
Step1 Design Communication:  You supply us with several photographs with dimensions.
Step 2 Project Consultation: Our team will make a production plan, according to your design, budget, delivery time,
or any other service. Our final aim is to supply high quality and cost-saving   sculpture efficiently.
Step 3 Confirm Mold: We will make 1:1 clay or 3D mold,when finished clay mold,i will take photos for   your reference.
The clay mold can modify any details till to your satisfaction.
Step 4 Carving and Polish: We will carving with natural marble according to clay mold. Then polished.
Step 5 Package: Strong wooden crate with waterproof and shockproof foam inside.
Send us your requirements now, we will reply to your email within 24 hours