1. Introduction of blue whale statue
This blue whale statue is a highly realistic artwork that vividly reproduces whales and small boats in the ocean.
The small boat and characters on the back of a whale are an interesting design that makes the sculpture more
vivid and interesting, attracting people's attention. Whales are precious animals in the ocean, which raises people's
attention to marine ecological protection. Such sculptures can also serve as a medium for promoting marine
ecological protection.
The decorative effect of this fiberglass sculpture is obvious. The fiberglass material has the characteristics of high
strength and lightweight, allowing this type of sculpture to be displayed in different environments. This type of
sculpture can become an decoration for urban parks, squares, shopping malls, hotels, and other places, adding
artistic atmosphere and visual impact. At the same time, this type of sculpture can also become a photo spot for
tourists and a landmark in the city.
Fiberglass sculpture has the characteristics of lightweight and high-strength. Fiberglass reinforced plastic material
is much lighter than traditional metal materials and has high strength, which makes it very convenient for the
production, installation, and transportation of fiberglass sculptures.
Secondly, fiberglass sculptures have the characteristics of anti-corrosion and aging resistance. Fiberglass materials
are not subject to erosion by wind and sun, and do not exhibit rusting and other phenomena. Therefore, they have
a long service life and can withstand the test of time.
Furthermore, the production process of fiberglass sculptures is very flexible and diverse. Fiberglass materials can
be made into sculpture works of various shapes and sizes according to design requirements. Therefore, fiberglass
sculpture has a very large creative and imaginative space, which can meet the needs of different designers and
customers.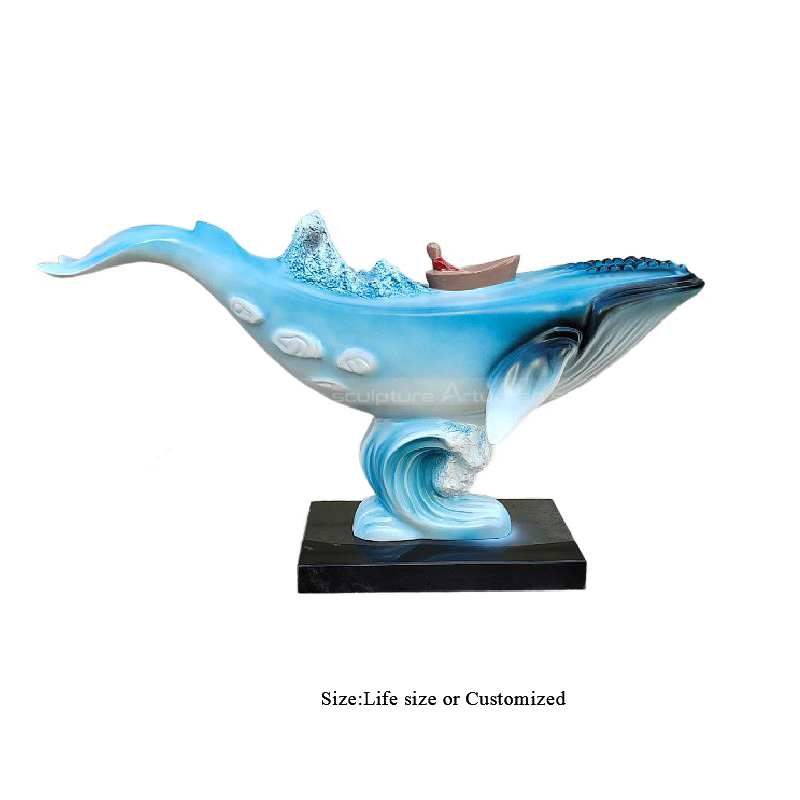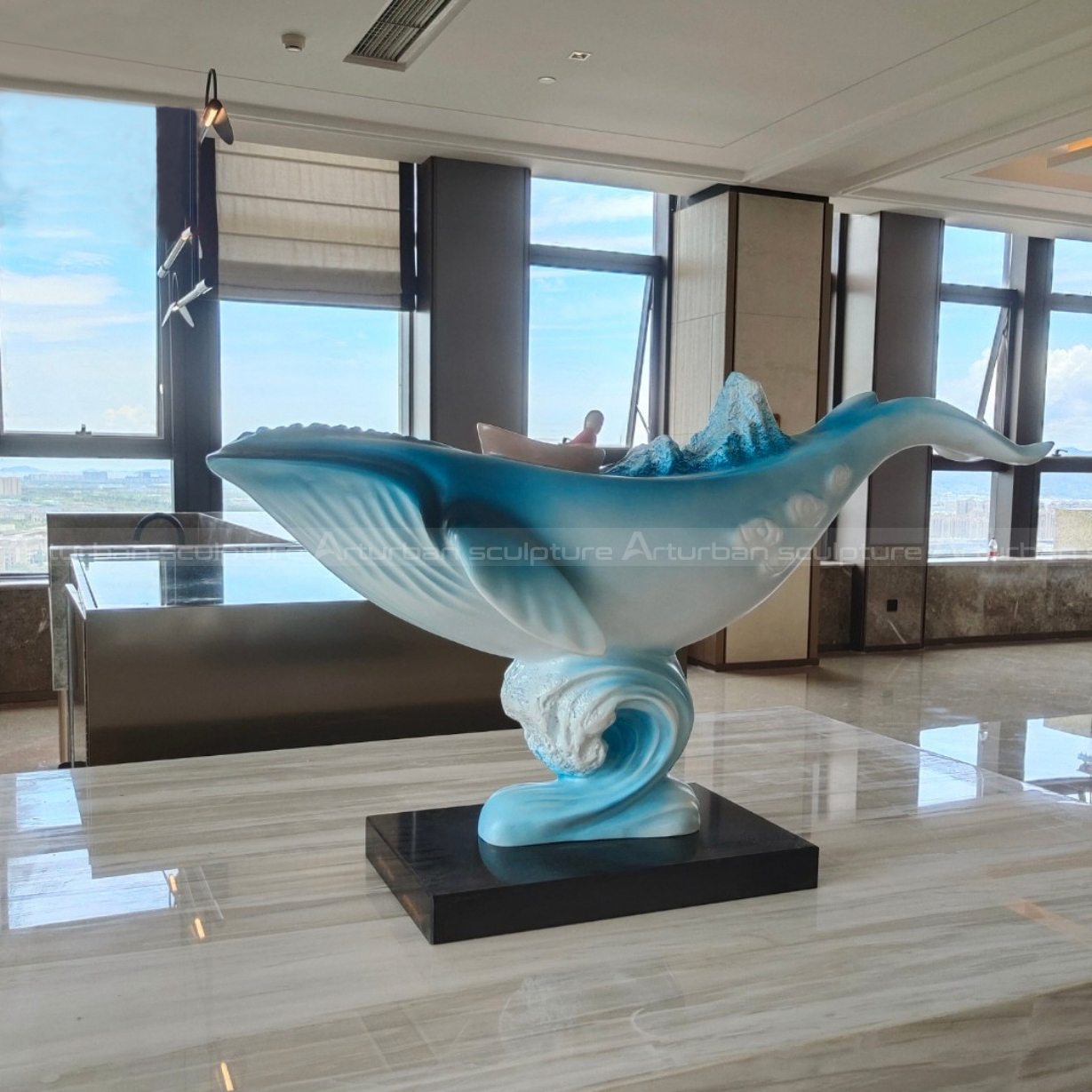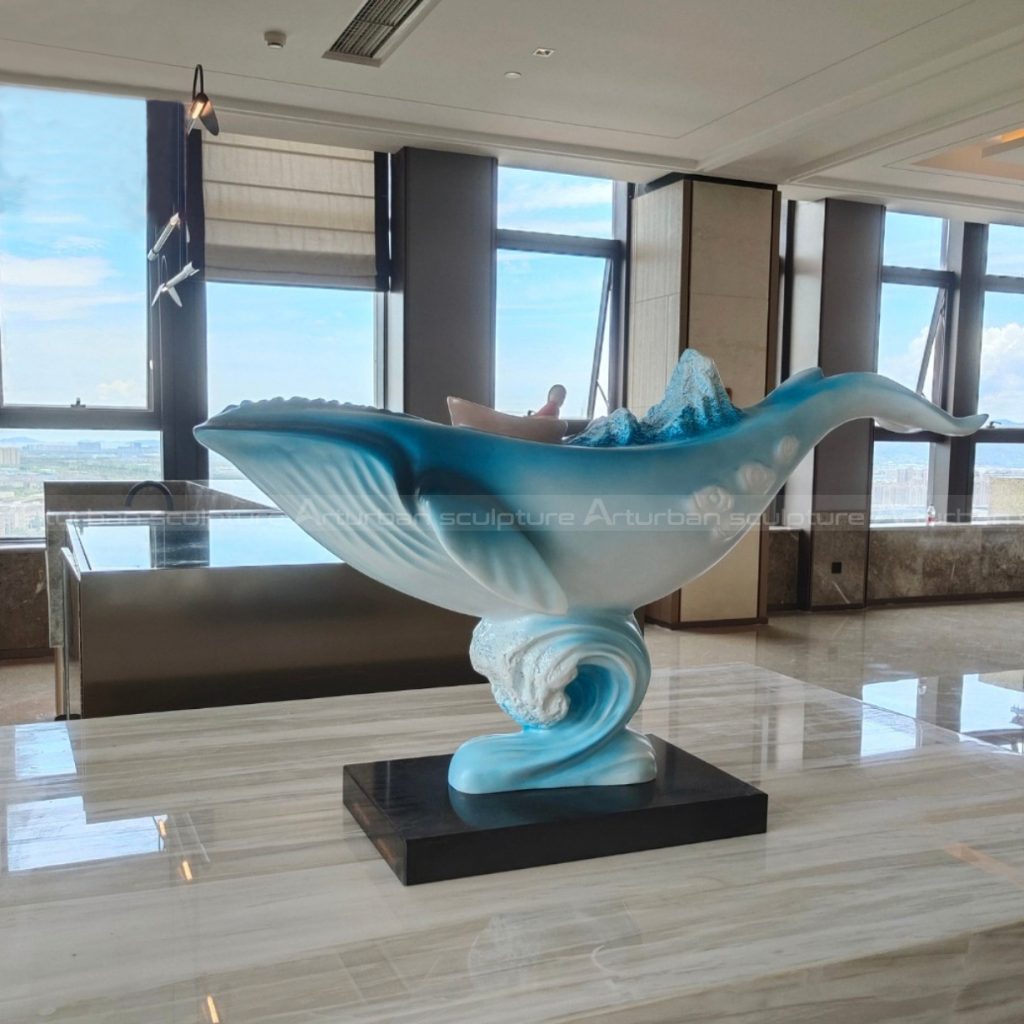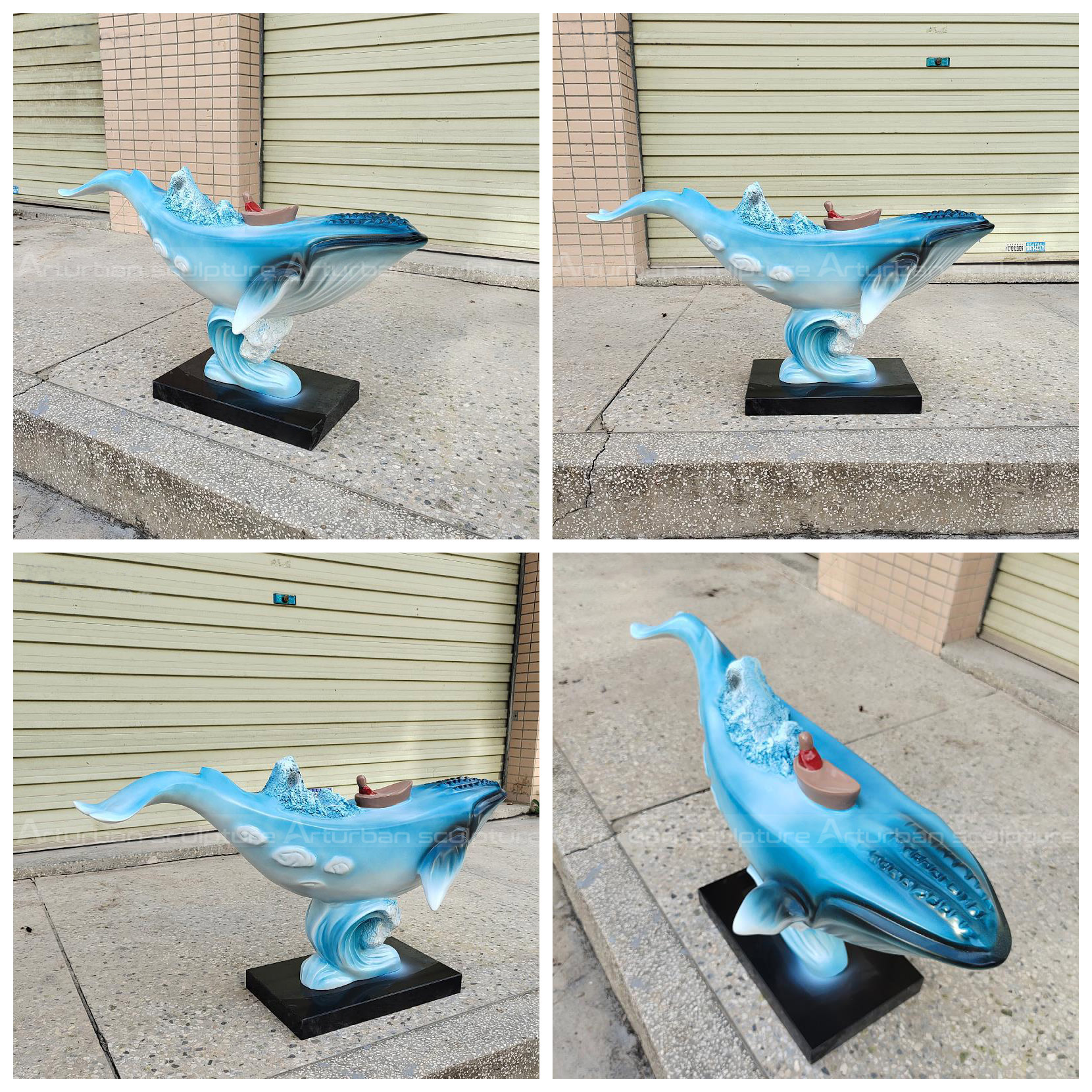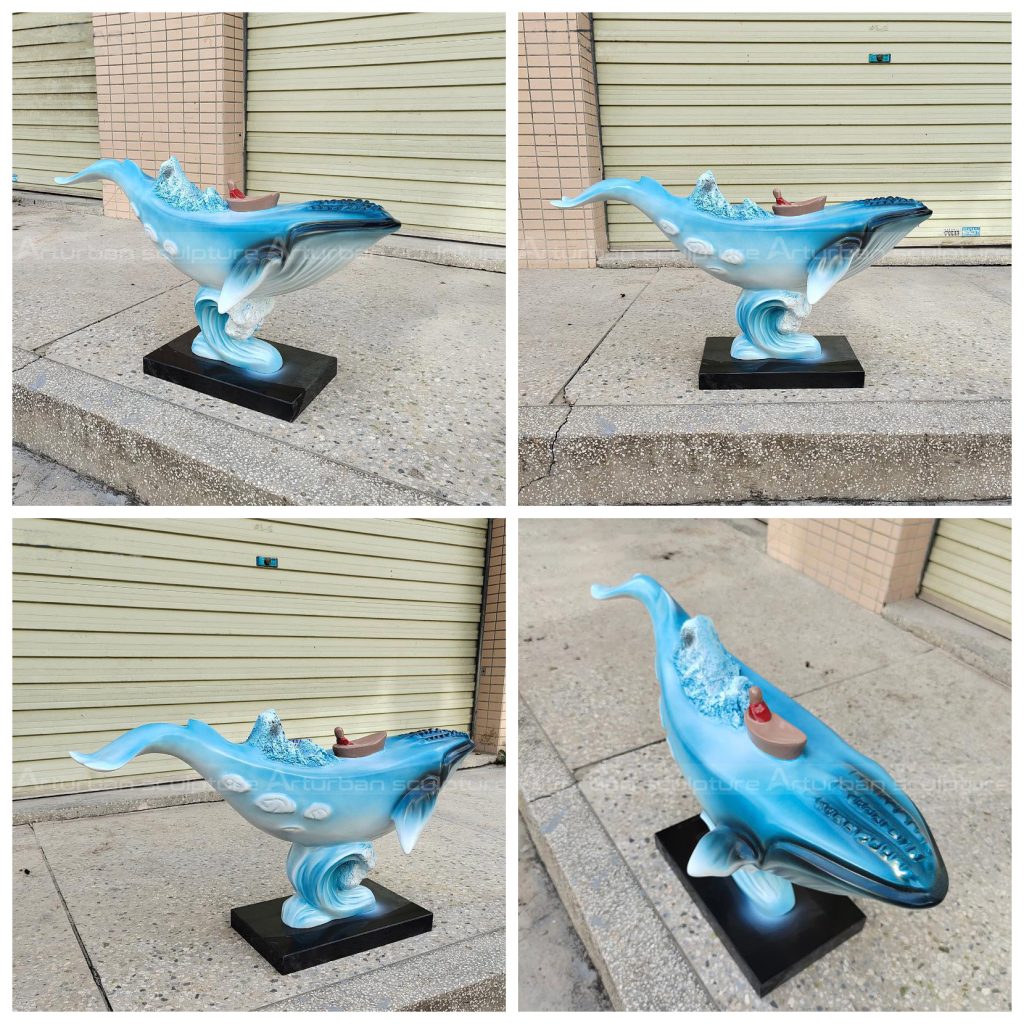 2. Production process
1. Showing the details drawing/ 3D mold for clients confirming.
2. Making clay mold/ foam mold according to drawing/ client's photos/ 3D mold.
3. Making fiberglass/resin sculptures
4. Polishing the surface.
5. Professional painting and take all different views pictures/ videos, show to clients.
6. Packing into wooden cases after clients satisfied with sculptures.
Send us your requirements now, we will reply to your email within 24 hours