1. Introduction of Boy and Bear Sculpture
The bronze boy and bear sculpture depicts a boy sitting on the back of a big bear. The boy has a natural posture and a bright smile,
as if enjoying the intimate contact with the bear. The bear sculpture has smooth muscle lines, demonstrating strength and strength.
The fur and claws of bears are delicate and textured, vividly showcasing the wild and majestic nature of animals. The composition and
proportion of the entire sculpture are balanced, creating a harmonious atmosphere. The interaction between the boy and the bear
makes people feel friendly and emotional communication. With its vivid image and exquisite carving skills, this Bronze sculpture
attracts the eyes of the audience and brings joy and imagination to the audience.
Bronze boy and Bear Garden Sculpture have a unique role in decoration. It can be placed in public spaces, gardens, or courtyards, adding
vitality and fun to the environment. This sculpture can attract people's attention, trigger viewers' thoughts and memories of childhood,
nature, and friendship, and create a warm and joyful atmosphere.
In terms of production, bronze material gives sculpture a lasting advantage. Bronze has durability and antioxidant properties, allowing
sculptures to withstand the test of time and maintain their original appearance and beauty for a long time. Bronze materials also have good
plasticity, allowing sculptors to exhibit detailed textures and details, enhancing the realism and aesthetic value of the work. In addition, the
production process of Bronze sculpture also requires professional technology and experience. Through casting and processing, the sculpture
becomes a masterpiece created by artists, showing exquisite craftsmanship and unique charm.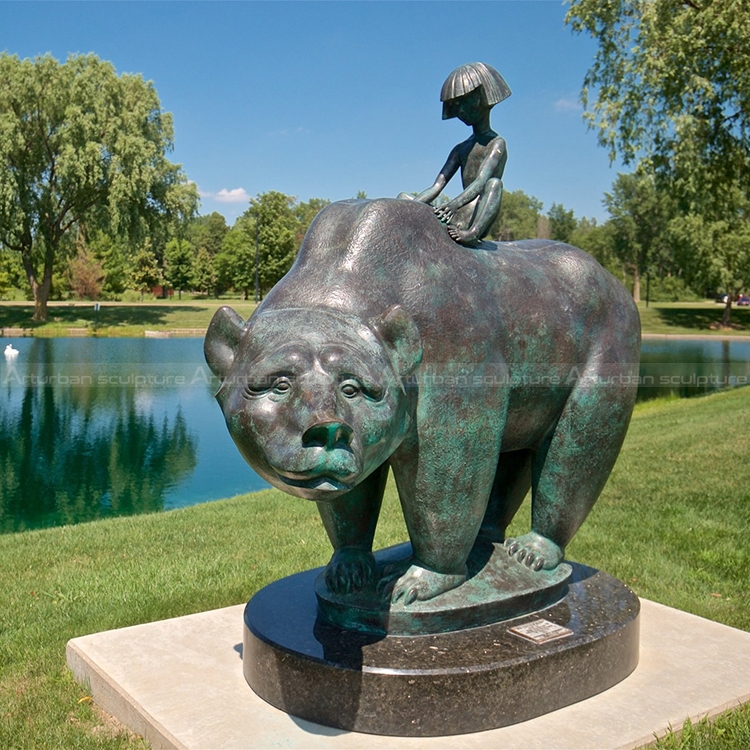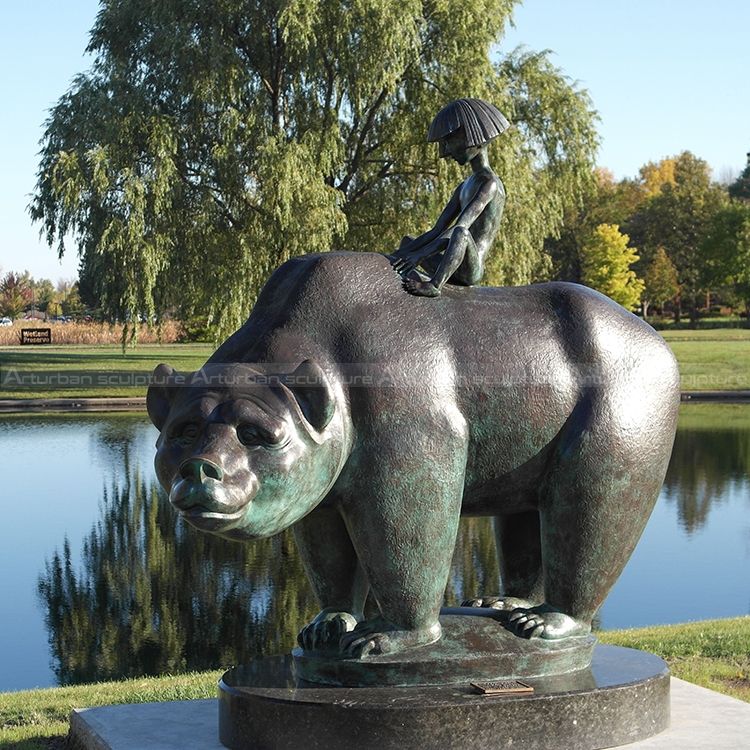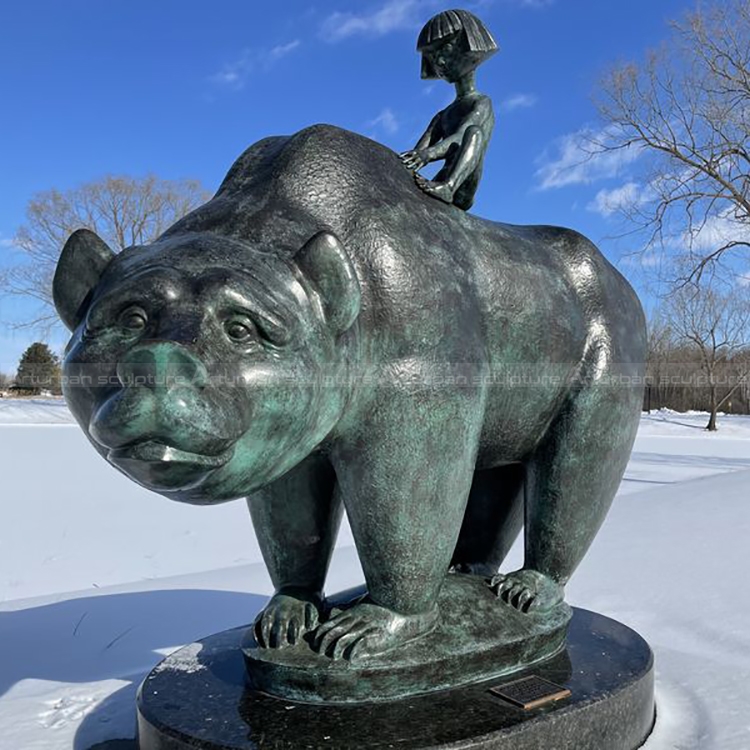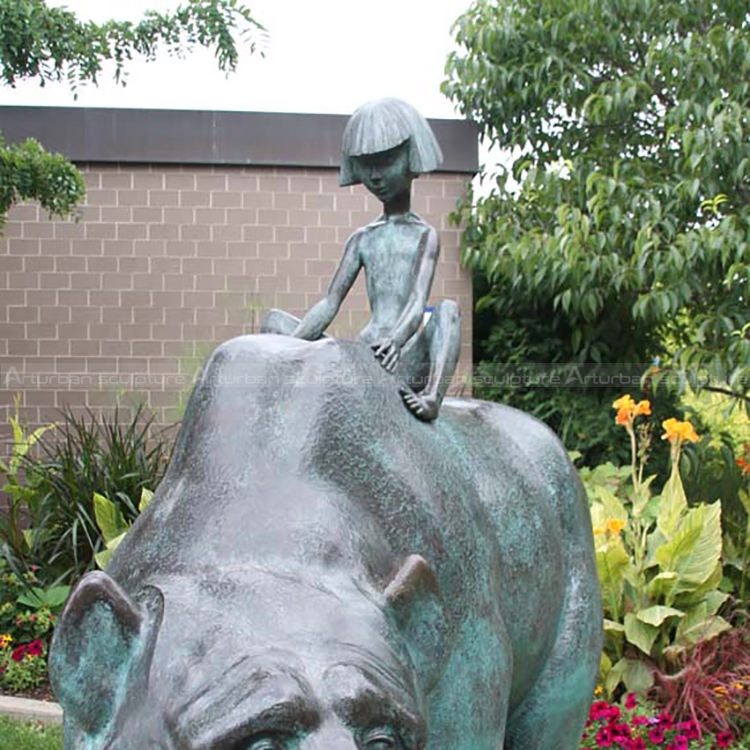 2. Production process
Step1 Design Communication:  You supply us with several photographs with dimensions.
Step 2 Project Consultation: Our team will make a production plan, according to your design, budget, delivery   time,  or any other service.
Our final aim is to supply high quality and cost-saving   sculpture efficiently.
Step 3 Confirm Mold: We will make 1:1 clay or 3D mold,when finished clay mold,i will take photos for   your reference. The clay mold can
modify any details till to your satisfaction.
Step 4 Carving and Polish: We will carving with natural marble according to clay mold. Then polished.
Step 5 Package: Strong wooden crate with waterproof and shockproof foam inside.
Send us your requirements now, we will reply to your email within 24 hours