1. Introduction of bronze cobra statue
This is the bronze cobra statue. This bronze cobra sculpture has great vitality, perfectly presenting the scene of a snake
sitting there, its eyes vigilantly staring ahead, spitting venom. The entire sculpture is full of dynamism and shock, making
people cannot help but feel the majesty and horror of snakes. From the details, the texture on this snake's body is clearly
visible, as if one can feel its soft and smooth surface. Especially the open fangs demonstrate the ferocity and power of the
snake. The luster of bronze adds a sense of mystery and artistry to the entire sculpture.
The decorative effect of the bronze cobra is very obvious. It can be placed in various environments, such as museums,
parks, gardens, etc., playing a decorative and decorative role, adding a mysterious and magnificent atmosphere to the
environment.
The advantage of making bronze cobra sculptures lies in the special properties of the bronze material. Bronze is a very
stable and sturdy metal that is not prone to corrosion and wear, and has strong durability. In addition, the texture of
bronze is delicate and has excellent ductility, and the sculptures produced can exhibit very fine textures and forms,
better showcasing the artist's creativity and inspiration.
In addition, the production of bronze cobra sculptures also requires artists to possess professional sculpture skills and
rich knowledge reserves. They need to have a deep understanding of the form and characteristics of cobras, carefully
design and create a perfect sculpture. Only in this way can the majestic and terrifying power of snakes be truly
demonstrated in bronze sculptures.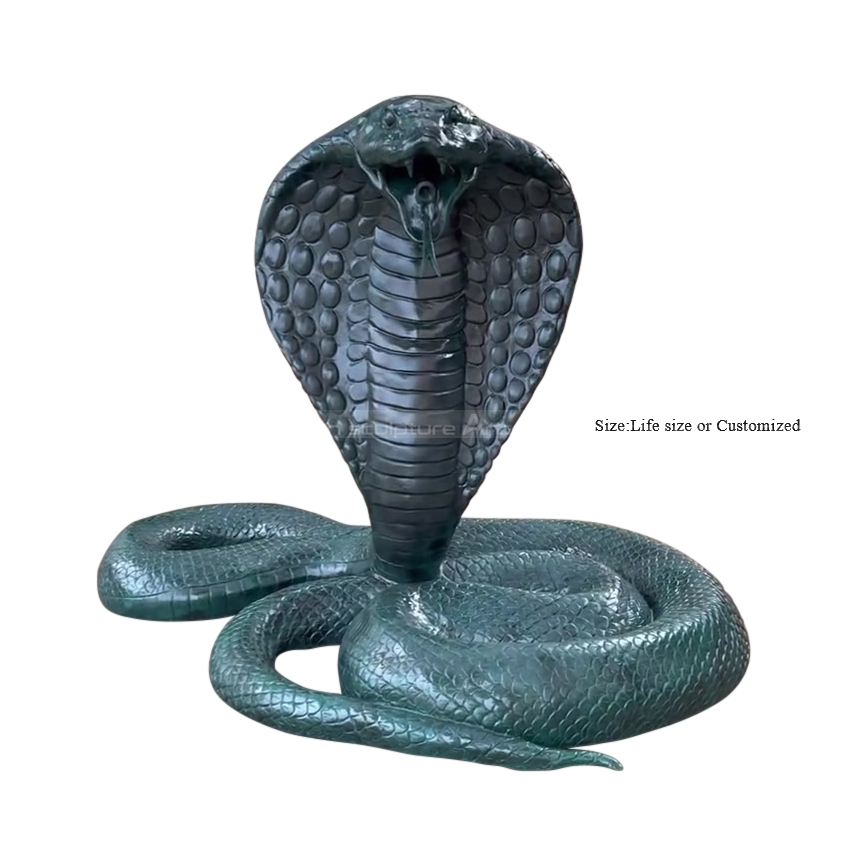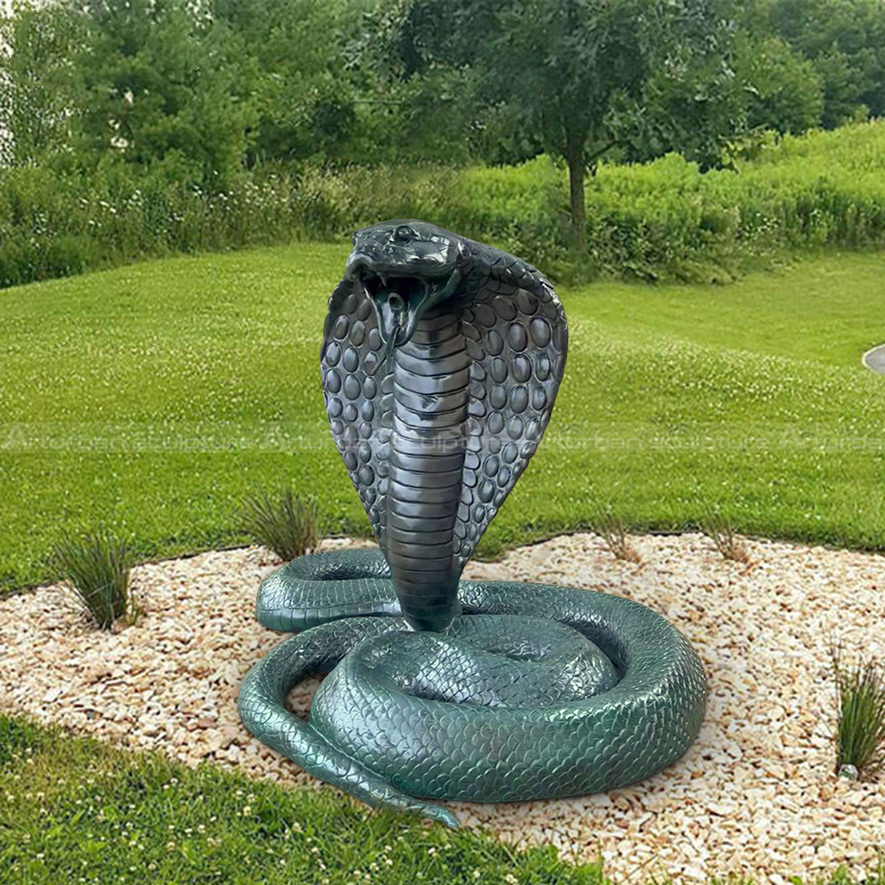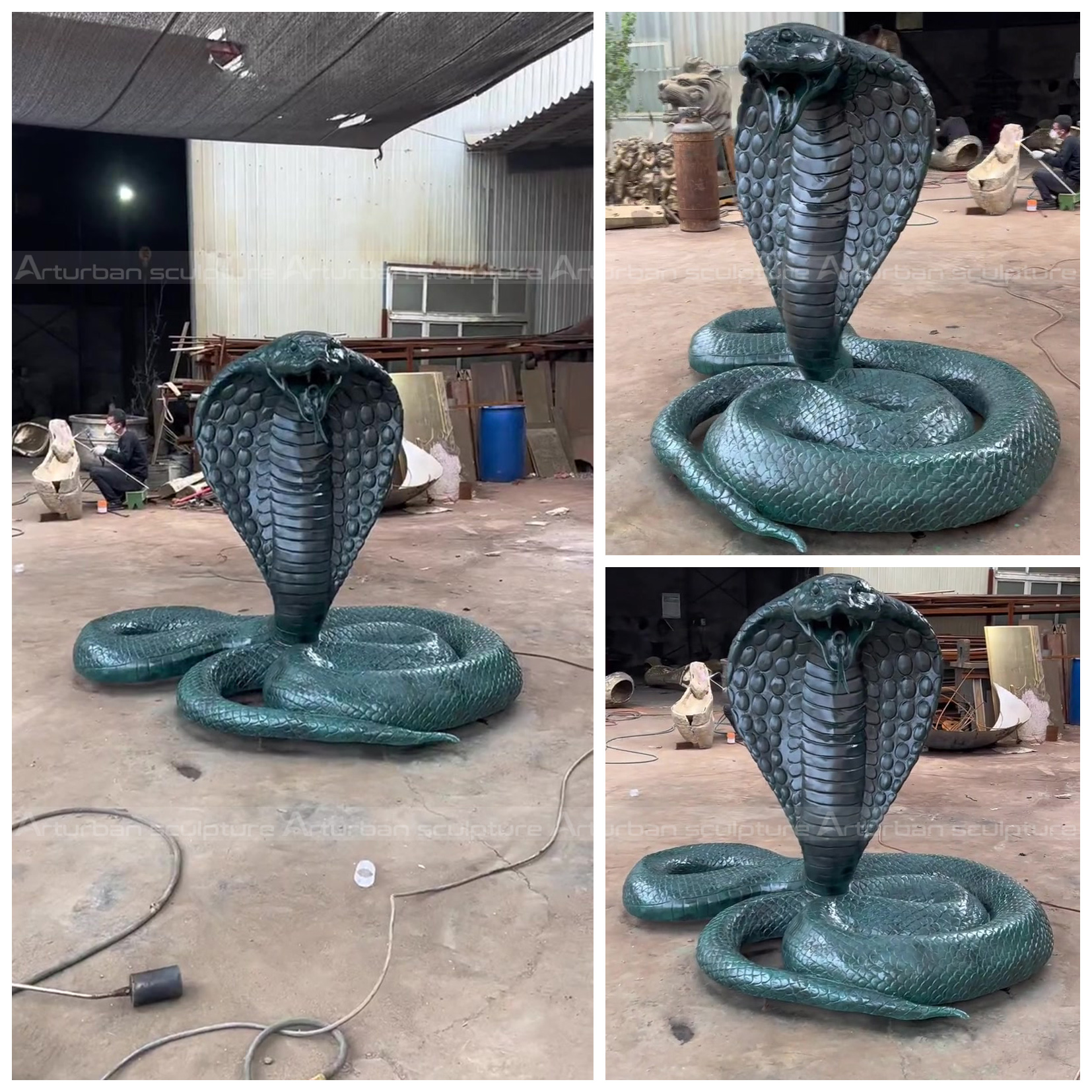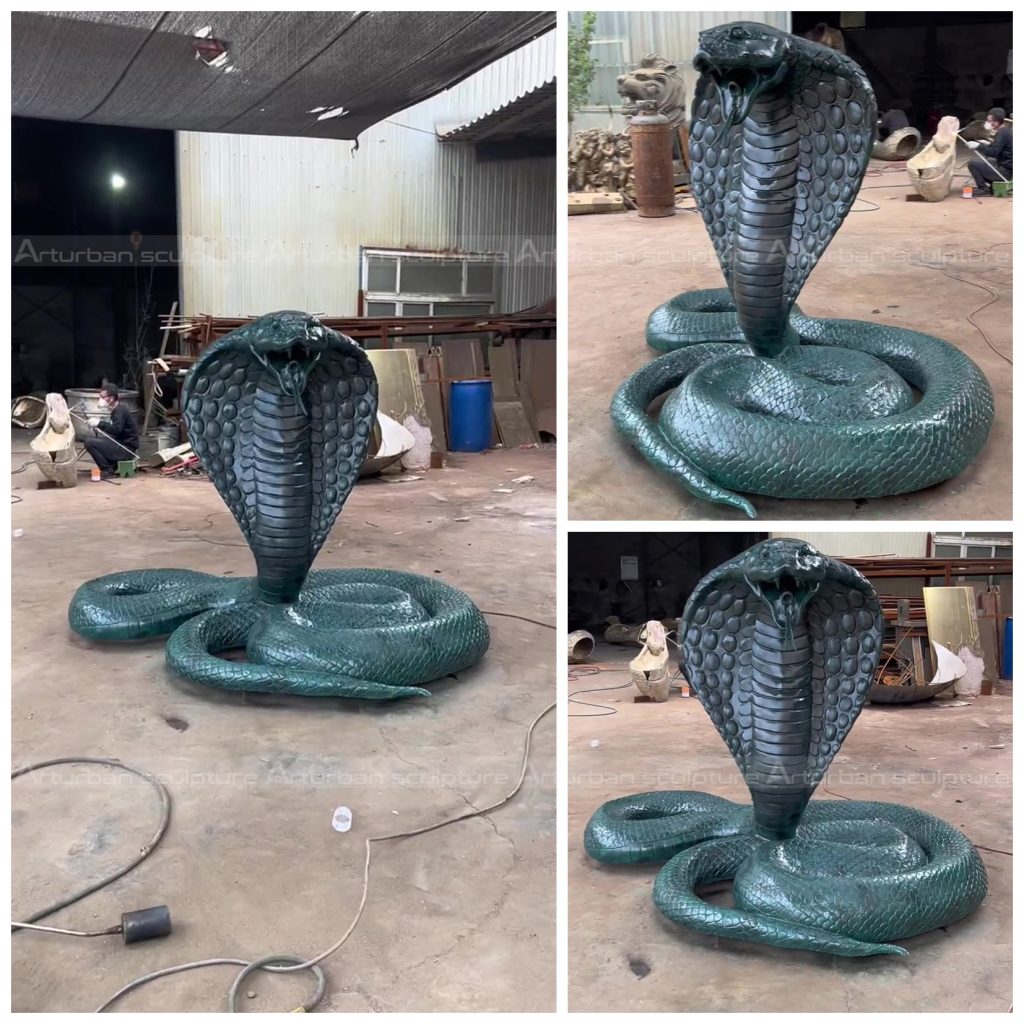 2. Production process
Step1 Design Communication:  You supply us with several photographs with dimensions.
Step 2 Project Consultation: Our team will make a production plan, according to your design, budget, delivery   time,  or any other service. Our final aim is to supply high quality and cost-saving   sculpture efficiently.
Step 3 Confirm Mold: We will make 1:1 clay or 3D mold,when finished clay mold,i will take photos for   your reference. The clay mold can modify any details till to your satisfaction.
Step 4 Carving and Polish: We will carving with natural marble according to clay mold. Then polished.
Step 5 Package: Strong wooden crate with waterproof and shockproof foam inside.
Send us your requirements now, we will reply to your email within 24 hours