1. Introduction of bronze monkey sculpture
The bronze monkey sculpture is a kind of exquisite bronze art. A monkey mother sat on a branch of a tree, holding
a little monkey in her arms. Their posture was warm and harmonious. The other monkey grabbed the tree trunk
with both hands, as if trying to prevent itself from falling. Another monkey grabbed a branch with one hand and
gently swayed its body in the air, playing freely. This makes the sculpture highly ornamental and artistic, with their
movements and appearance vividly depicted, making the entire sculpture full of vitality and vitality.
Bronze monkey sculpture is a decorative artwork that can be used for indoor and outdoor decoration. The vivid
and lively image of monkeys with various postures, coupled with the elegant, steady, and eternal characteristics
of bronze materials, make bronze monkey sculptures highly artistic and collectible. In the decoration of homes,
offices, and other places, bronze monkey sculptures can add a cultural atmosphere to the environment and make
people feel the atmosphere of art. In addition, the different shapes and postures of bronze monkey sculptures can
also convey different emotions and artistic conception, allowing people to feel the power of life and the beauty of art.
The advantage of making bronze monkey sculptures lies in the characteristics of the bronze material itself. Bronze
has good plasticity and corrosion resistance, is not easy to rust and wear, and has a long service life. At the same time,
bronze monkey sculpture has unique artistic value and cultural connotations, and is a work of art that combines
practicality and collection value. In the production process, multiple processes are required, such as design, casting,
polishing, etc., which require superb skills and experience to ensure the quality and artistic value of the bronze
monkey sculpture.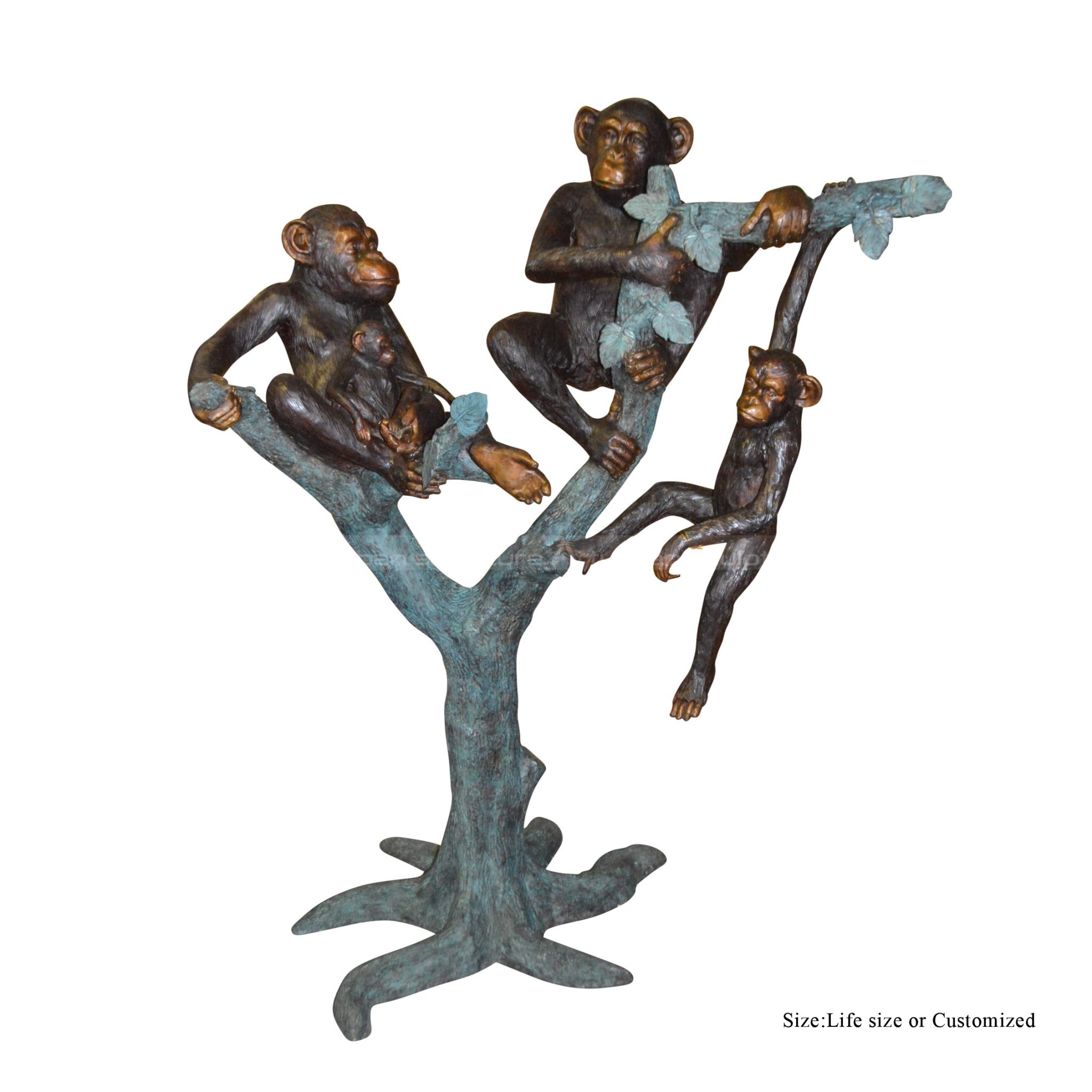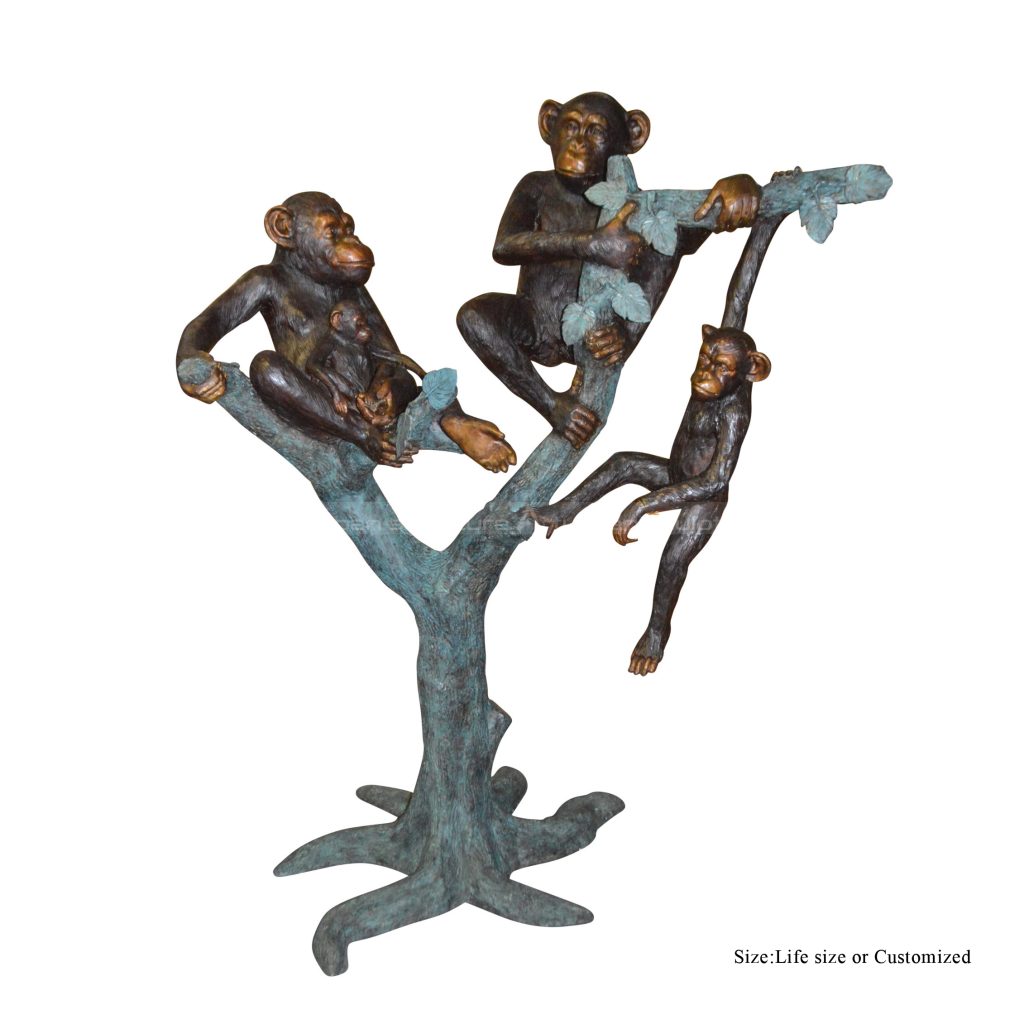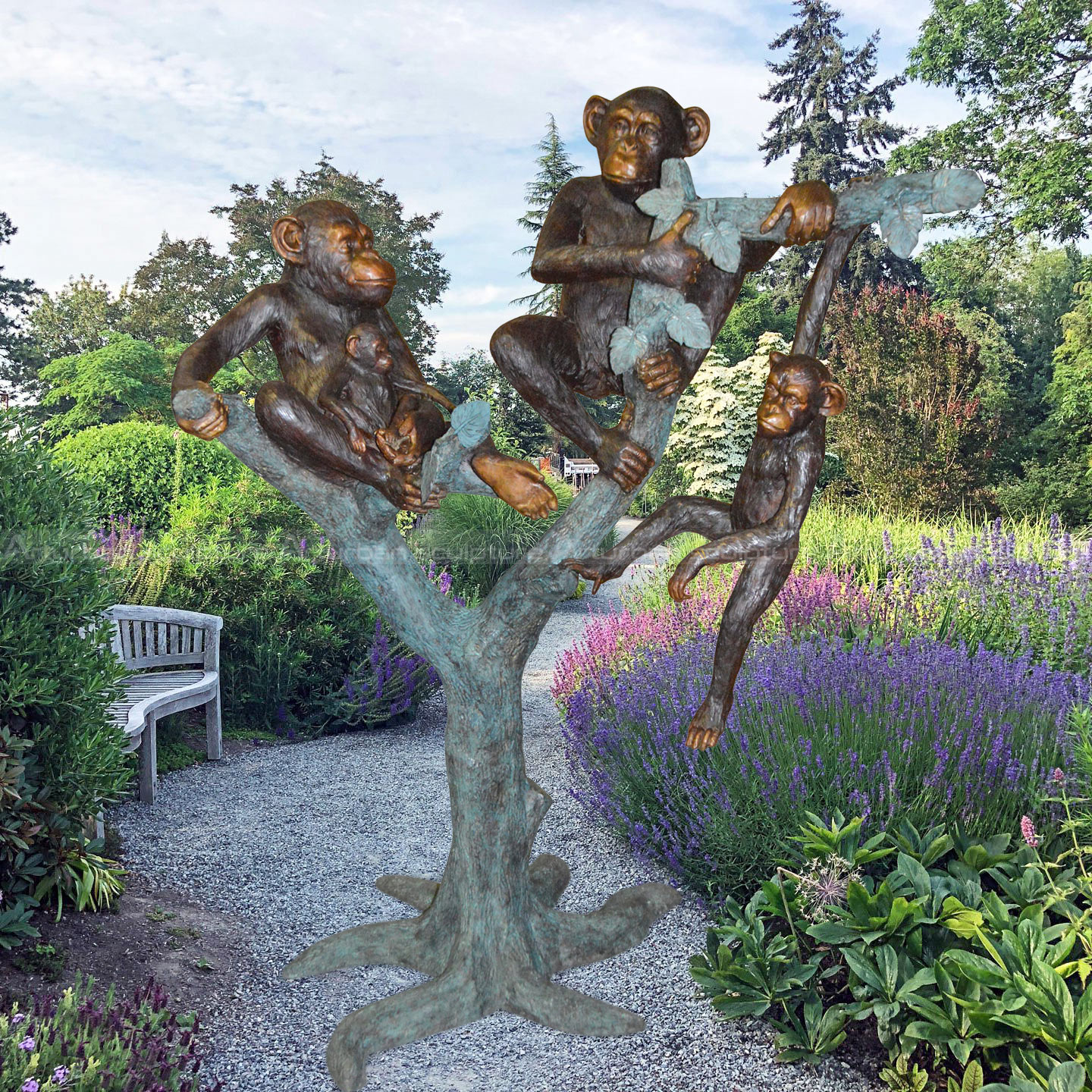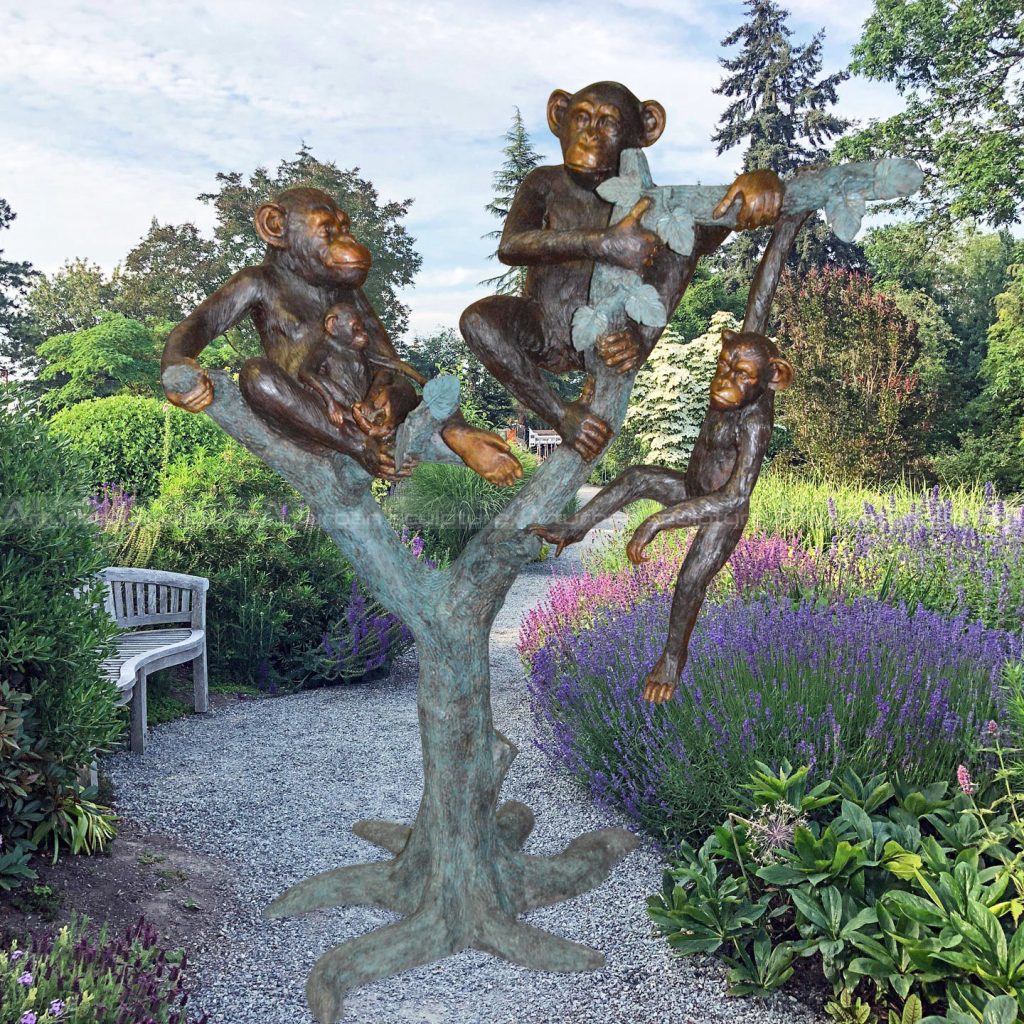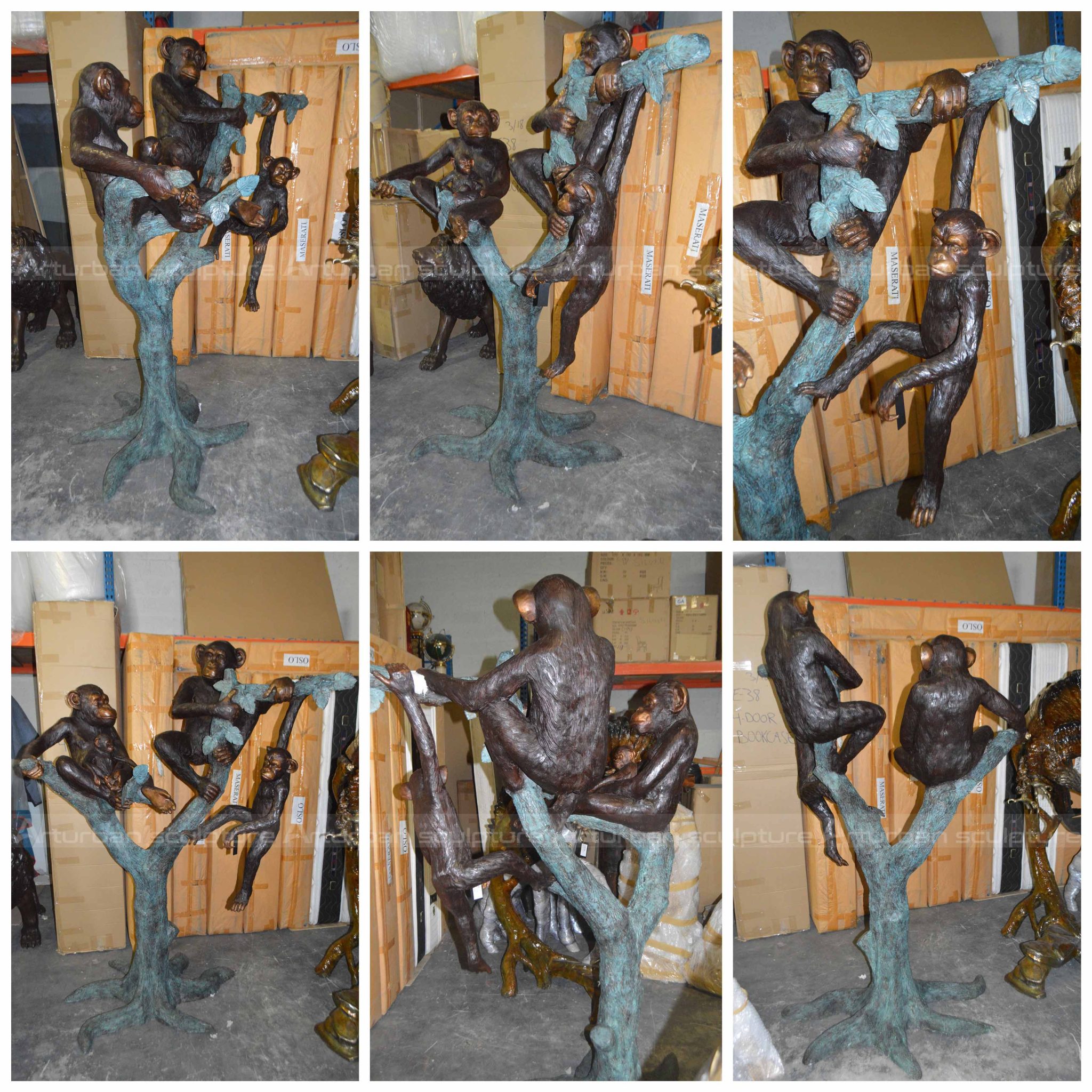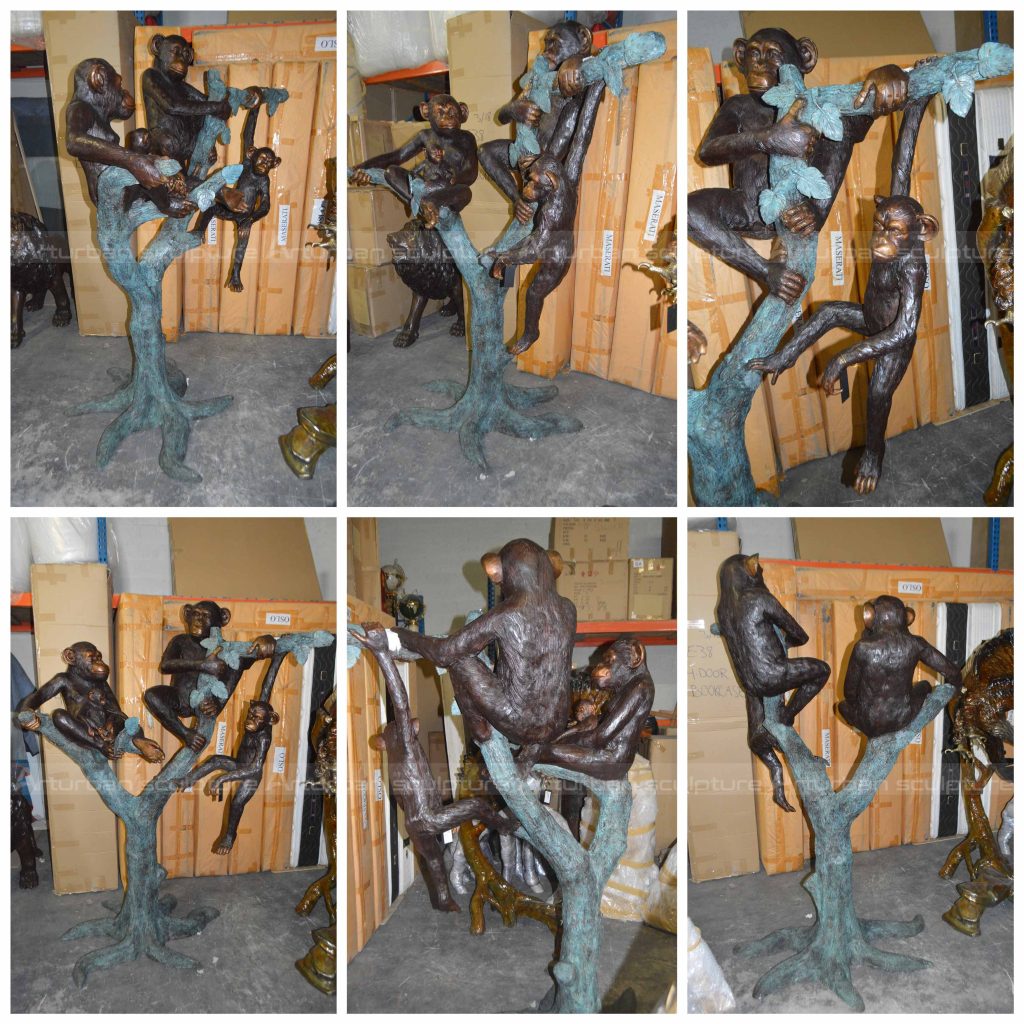 2. Production process
Step1 Design Communication:  You supply us with several photographs with dimensions.
Step 2 Project Consultation: Our team will make a production plan, according to your design, budget, delivery   time,  or any other service. Our final aim is to supply high quality and cost-saving   sculpture efficiently.
Step 3 Confirm Mold: We will make 1:1 clay or 3D mold,when finished clay mold,i will take photos for   your reference. The clay mold can modify any details till to your satisfaction.
Step 4 Carving and Polish: We will carving with natural marble according to clay mold. Then polished.
Step 5 Package: Strong wooden crate with waterproof and shockproof foam inside.
Send us your requirements now, we will reply to your email within 24 hours