1. Introduction of bronze mouse sculpture
This is a bronze mouse sculpture. It displays an interesting scene of three lively and cute mice riding a bicycle. The wheels of
the bicycle take on a bumpy and gurgling shape, as if they have gone through many adventures. The first little mouse stood at
the front of the car, holding a telescope in his hand, gazing intently ahead. The mouse behind sat in the car seat, holding a book
in his hand, as if enjoying the pleasure of reading. And the middle mouse lay horizontally in the middle, holding onto its pedals,
as if maintaining balance while enjoying the scenery.
The entire sculpture is lively and full of fun and vitality. The bronze material endows the sculpture with an eternal texture and
durability, allowing it to be displayed in outdoor environments for a long time. This unique sculpture will bring joy and surprise
to viewers, becoming a striking artwork in the landscape.
Bronze, as a durable, sturdy, and weather resistant material, can withstand various challenges in outdoor environments, such as
sun exposure, wind and rain exposure. It has excellent corrosion resistance and is not prone to rust or wear, thus maintaining the
beauty and quality of the sculpture for a long time. In addition, the bronze material also gives the sculpture a unique texture and
weight, making it more three-dimensional and tactile.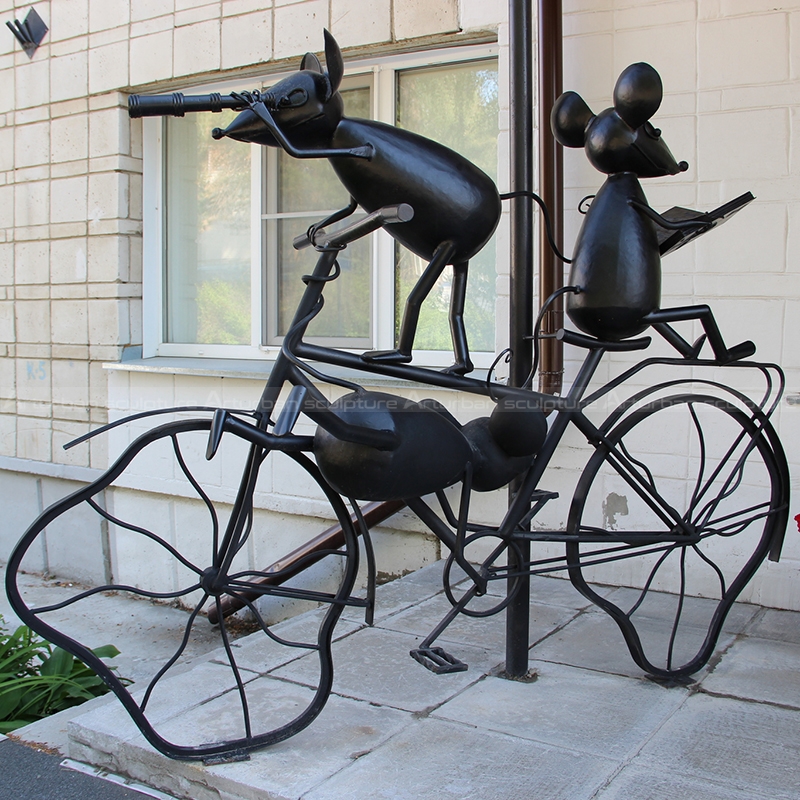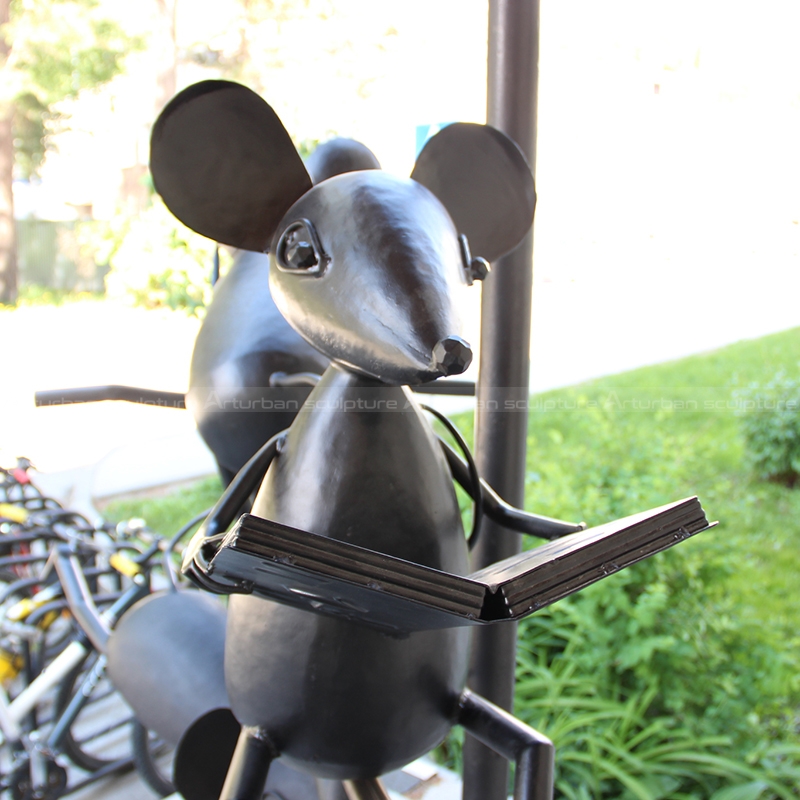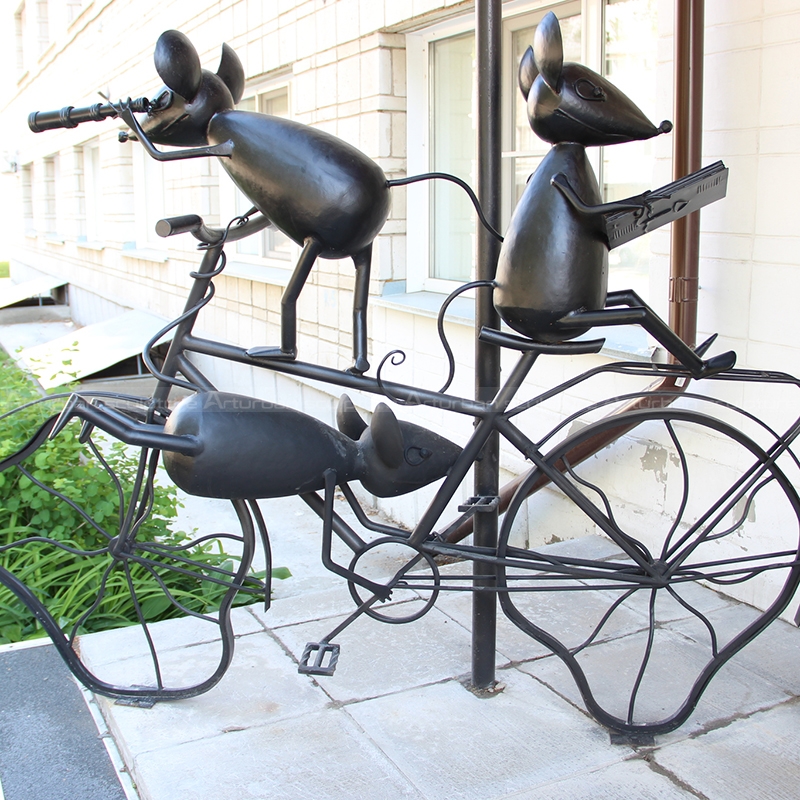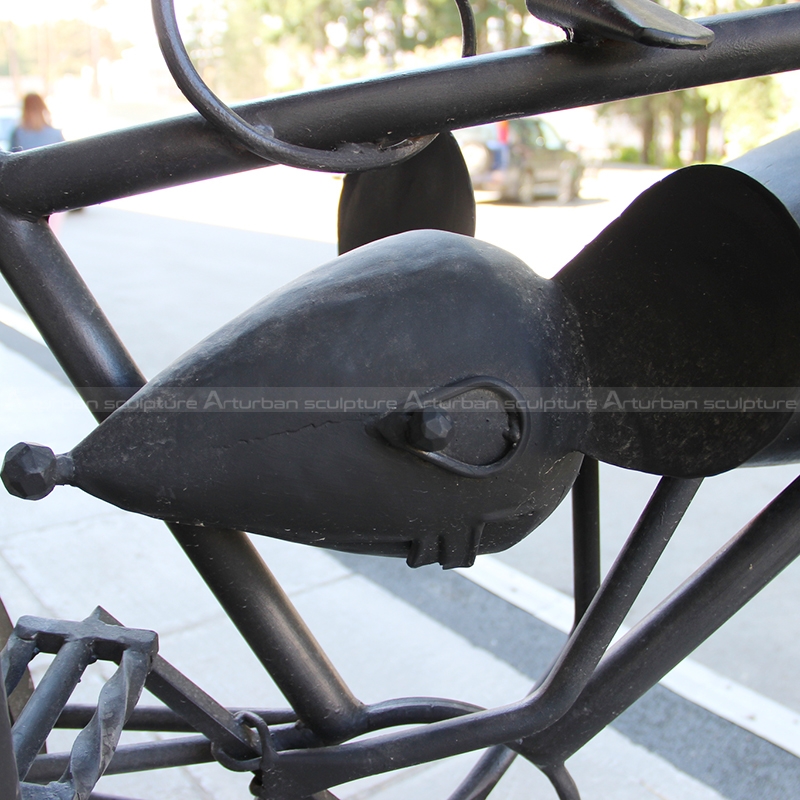 2. Production process of bronze mouse sculpture
Step1 Design Communication:  You supply us with several photographs with dimensions.
Step 2 Project Consultation: Our team will make a production plan, according to your design, budget, delivery   time,  or any other service. Our final aim is to supply high quality and cost-saving   sculpture efficiently.
Step 3 Confirm Mold: We will make 1:1 clay or 3D mold,when finished clay mold,i will take photos for   your reference. The clay mold can modify any details till to your satisfaction.
Step 4 Carving and Polish: We will carving with natural marble according to clay mold. Then polished.
Step 5 Package: Strong wooden crate with waterproof and shockproof foam inside.
Send us your requirements now, we will reply to your email within 24 hours