1. Introduction of bronze swan sculpture
Bronze swan sculpture have different symbolic meanings in different cultures. In traditional Chinese
culture, the swan symbolizes auspiciousness, beauty and purity, so the bronze swan has also become
a symbol of auspiciousness. In western culture, the swan symbolizes love and elegance, so the bronze
swan is also endowed with these beautiful meanings. So the swan statue is a beautiful artwork with
unique value and significance.
The production of bronze swan sculpture needs to go through many processes, including design, casting,
polishing, surface treatment, etc. First of all, designers need to design the shape and size of swans that
meet the public's aesthetic needs according to customer needs and market needs. Then, the craftsman
will use professional bronze materials and equipment to cast, and carry out fine polishing and surface
treatment to make the appearance of the copper swan more smooth and bright.
Arturban is a company specialized in customizing animal sculptures. Its designers have rich artistic creativity
and professional sculpture technology. They can accurately create various animal forms according to customer
needs and scene requirements, thus creating unique works of art and decorations for customers. Whether it
is public space, landscape architecture, commercial display or private collection, Arturban's sculpture works
are highly professional and unique artistic charm.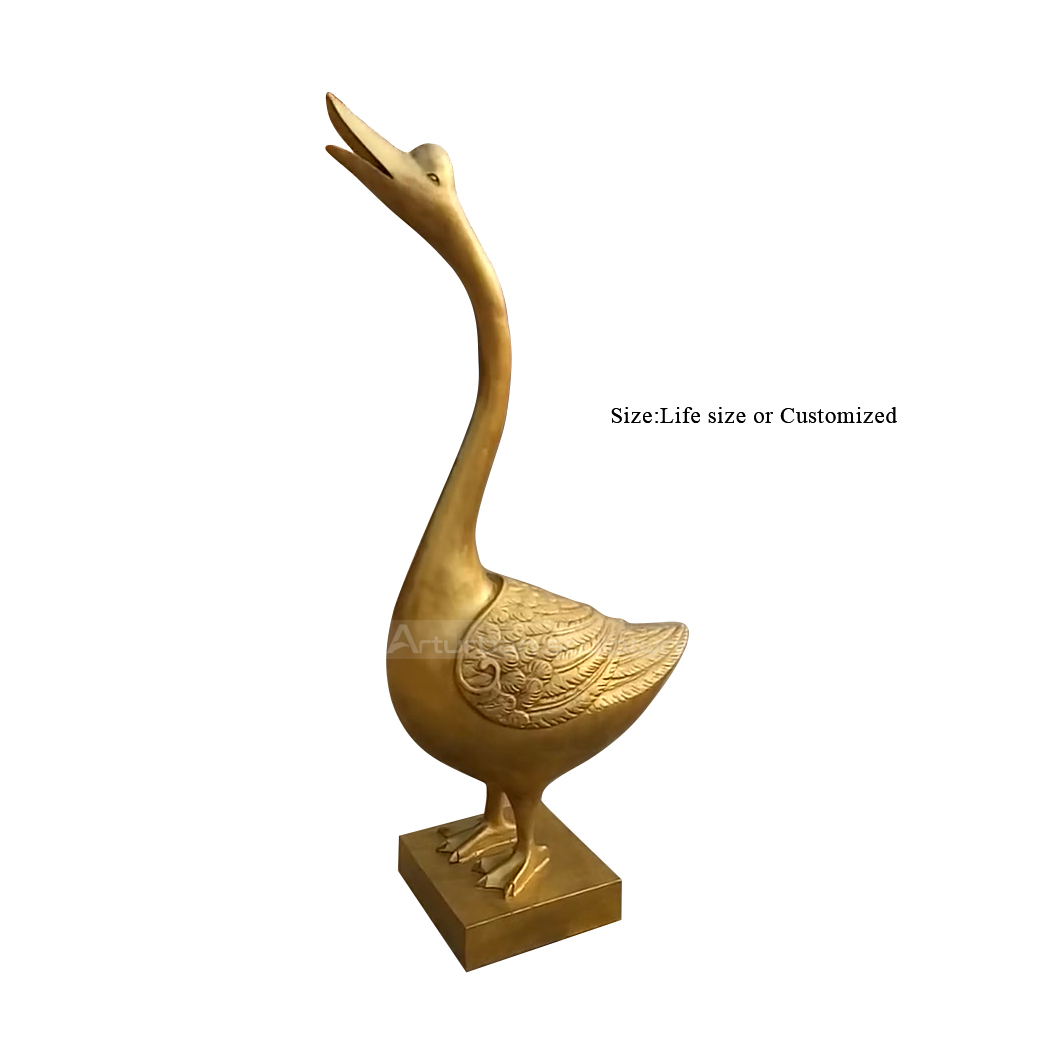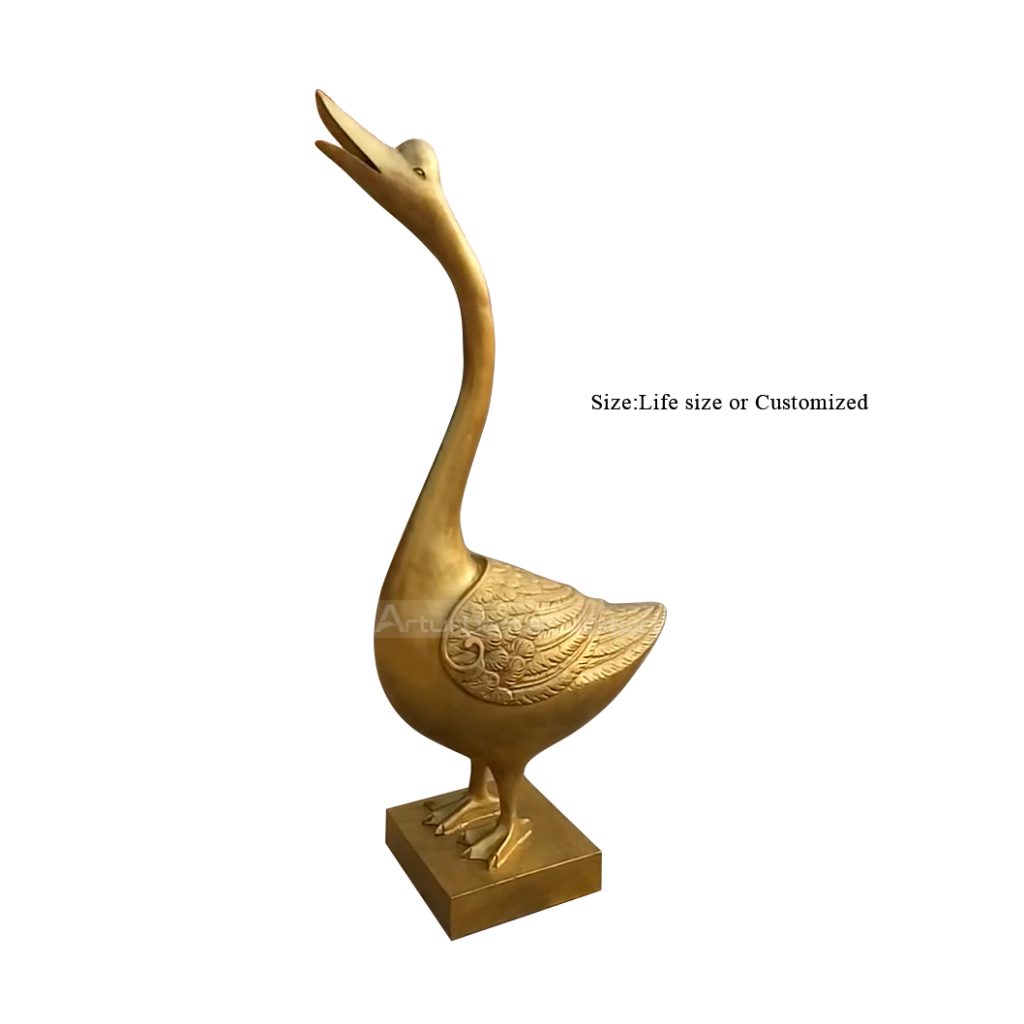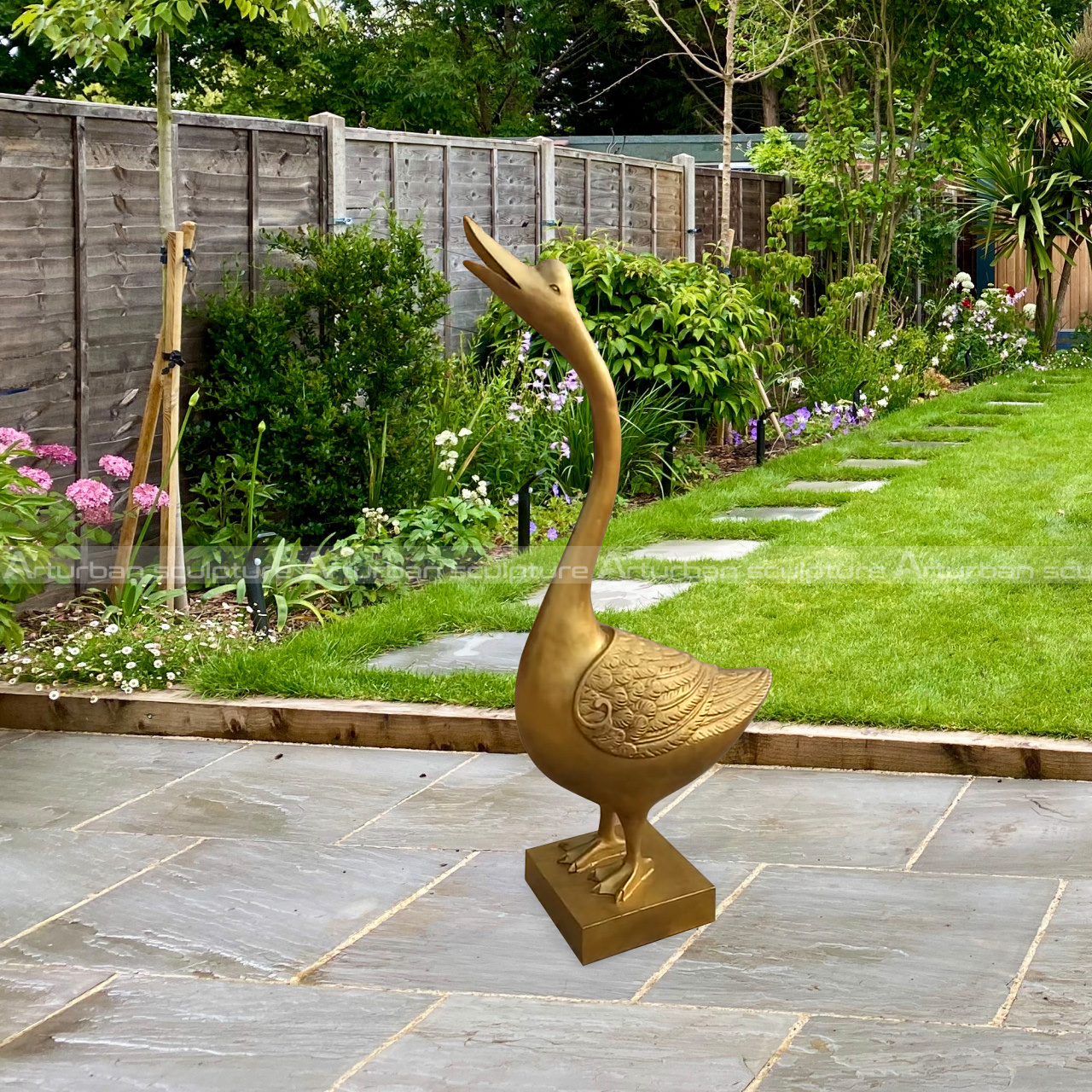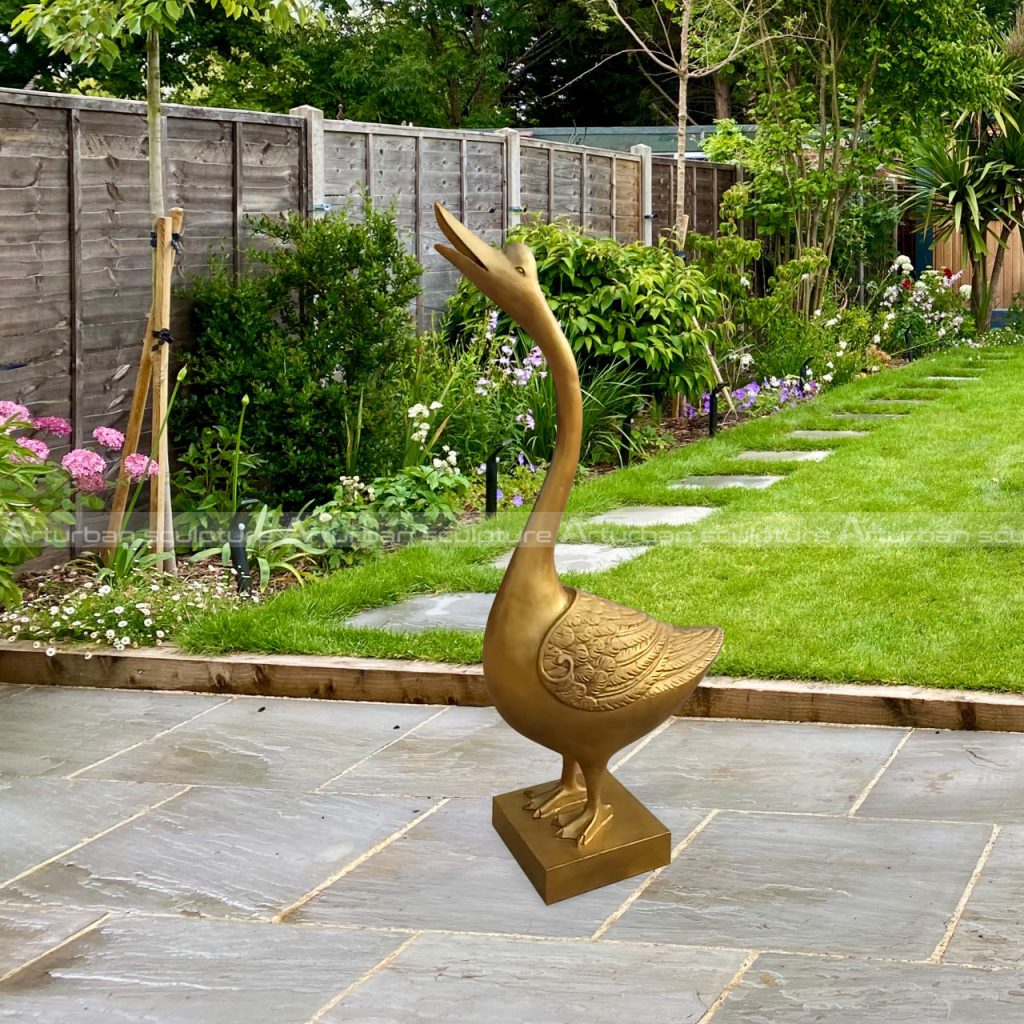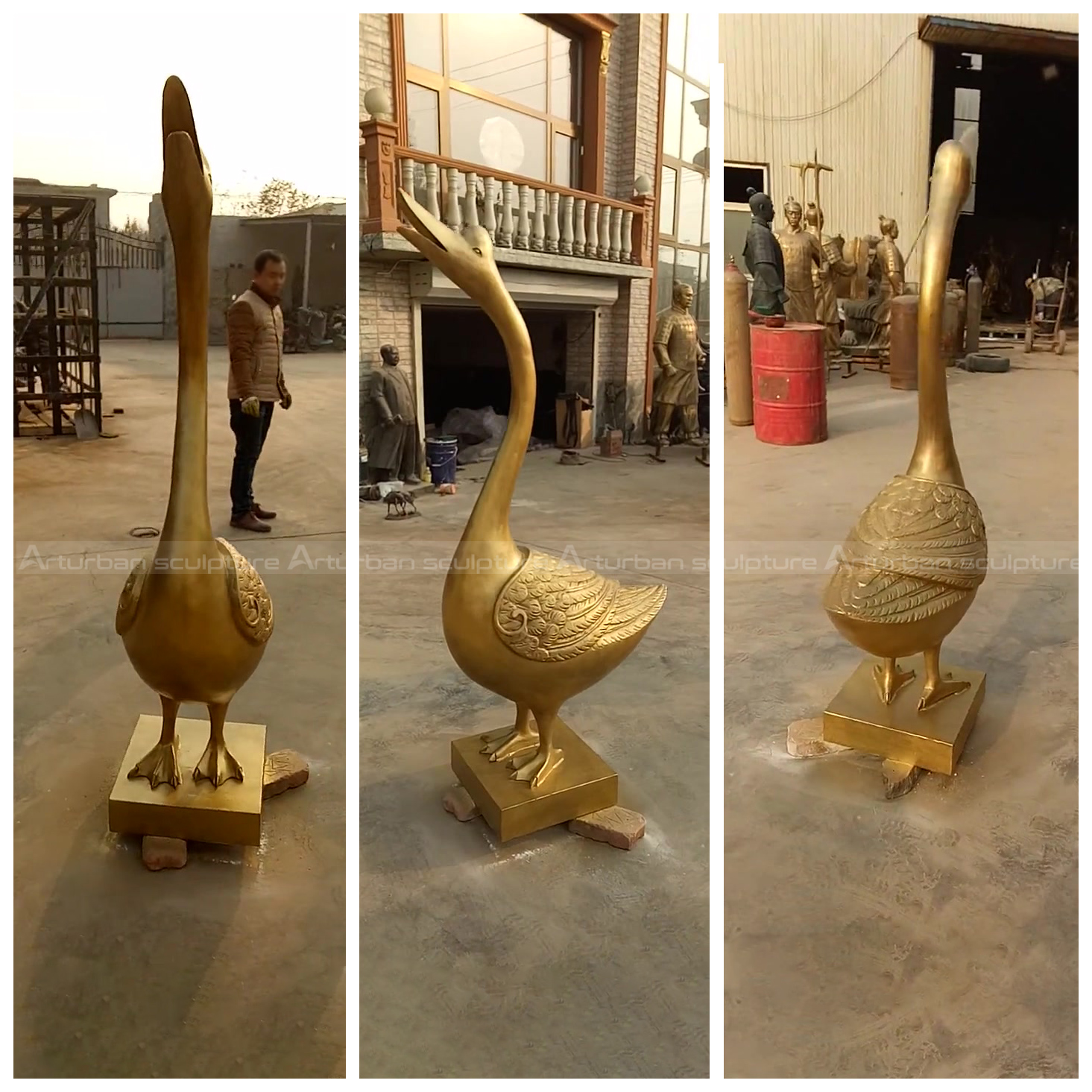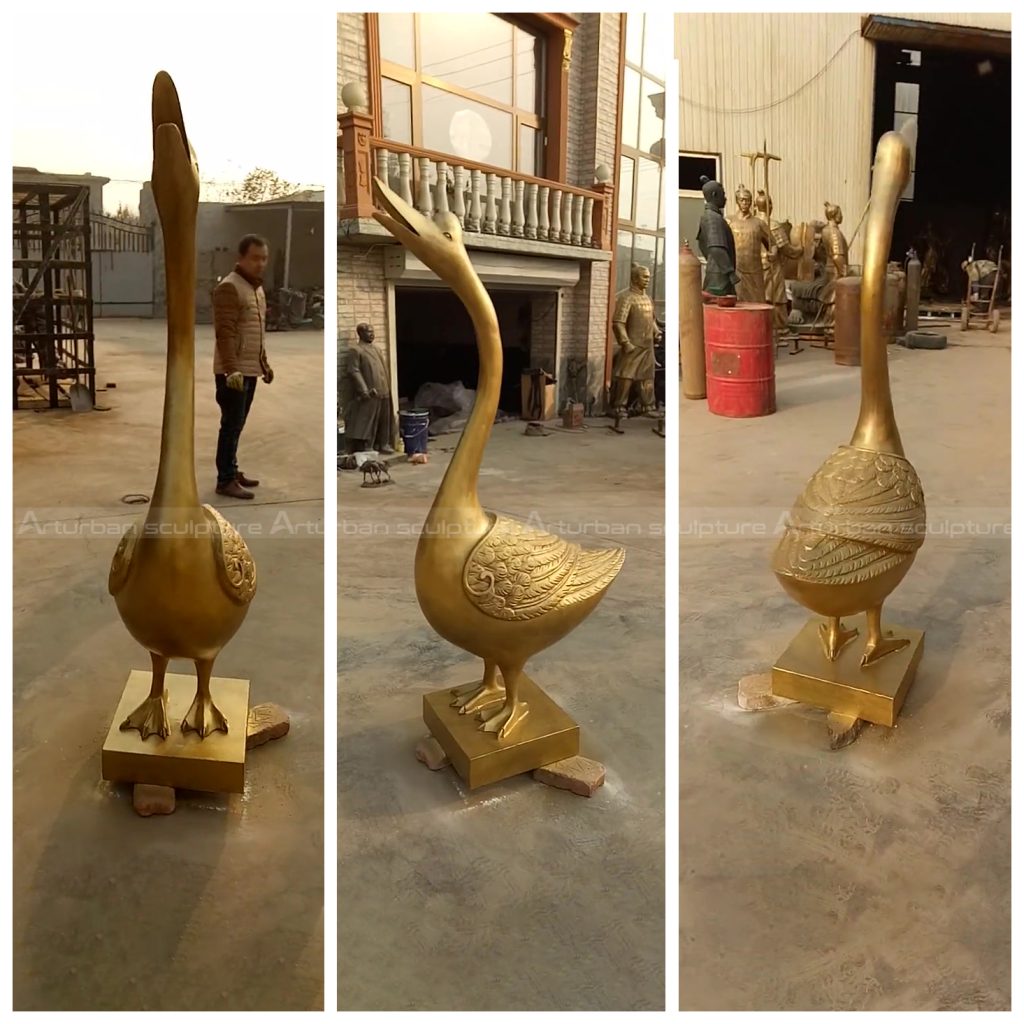 2. Production process
Step1 Design Communication:  You supply us with several photographs with dimensions.
Step 2 Project Consultation: Our team will make a production plan, according to your design, budget, delivery   time,  or any other service. Our final aim is to supply high quality and cost-saving   sculpture efficiently.
Step 3 Confirm Mold: We will make 1:1 clay or 3D mold,when finished clay mold,i will take photos for   your reference. The clay mold can modify any details till to your satisfaction.
Step 4 Carving and Polish: We will carving with natural marble according to clay mold. Then polished.
Step 5 Package: Strong wooden crate with waterproof and shockproof foam inside.
Send us your requirements now, we will reply to your email within 24 hours