1. Introduction of bronze wild boar sculpture
The appearance of the bronze wild boar sculpture is very realistic. It is based on a wild boar and meticulously carved with its muscle
lines, fur texture, and sharp fangs, making it lifelike. This realistic expression gives sculpture a strong visual impact and can attract
people's attention.
This sculpture has a certain decorative effect. Placed indoors or outdoors, bronze wild boar sculptures can become a unique decoration.
Its majestic and wild image adds a sense of dynamism and strength to the environment, adding a unique personality and artistic
atmosphere to the space. At the same time, wild boars also symbolize courage and resilience in some cultures, so this sculpture can
also convey a positive symbolic significance.
The advantages of making bronze wild boar sculptures lie in the characteristics of bronze materials and the application of sculpture
techniques. Bronze has durability and stability, which can withstand the test of time and maintain its beauty and value for a long time.
At the same time, bronze materials have good plasticity and can be accurately shaped by sculptors to create details and textures, making
sculptures more realistic and refined.
Overall, bronze wild boar sculptures showcase their unique artistic value through their realistic appearance, decorative effects, and
production advantages. It not only has visual appeal, but also adds a unique charm and personality to the environment. The advantage
of using bronze material in production makes the sculpture durable and stable, while exquisite sculpture technology endows the sculpture
with realistic expression. Bronze wild boar sculpture is unique in the field of art, providing viewers with a unique artistic experience.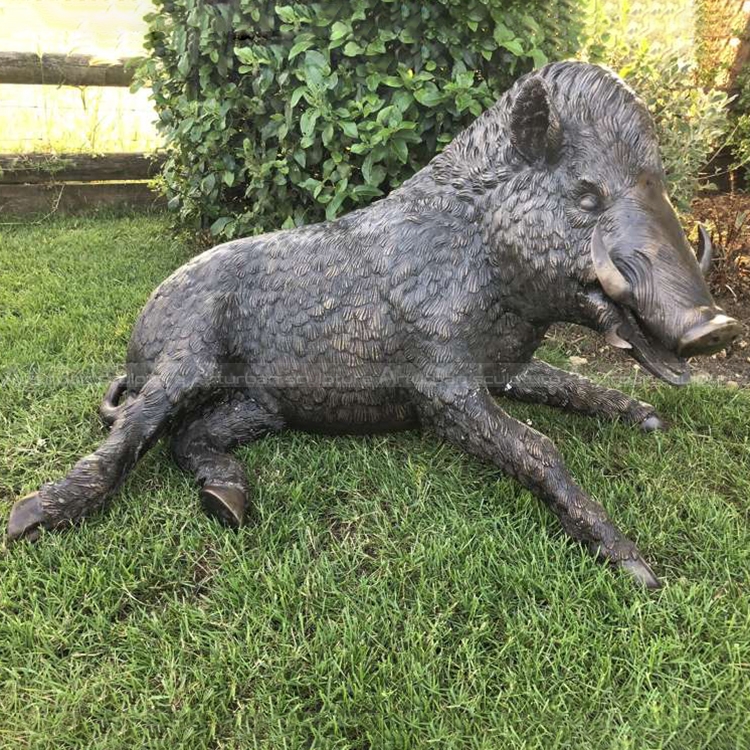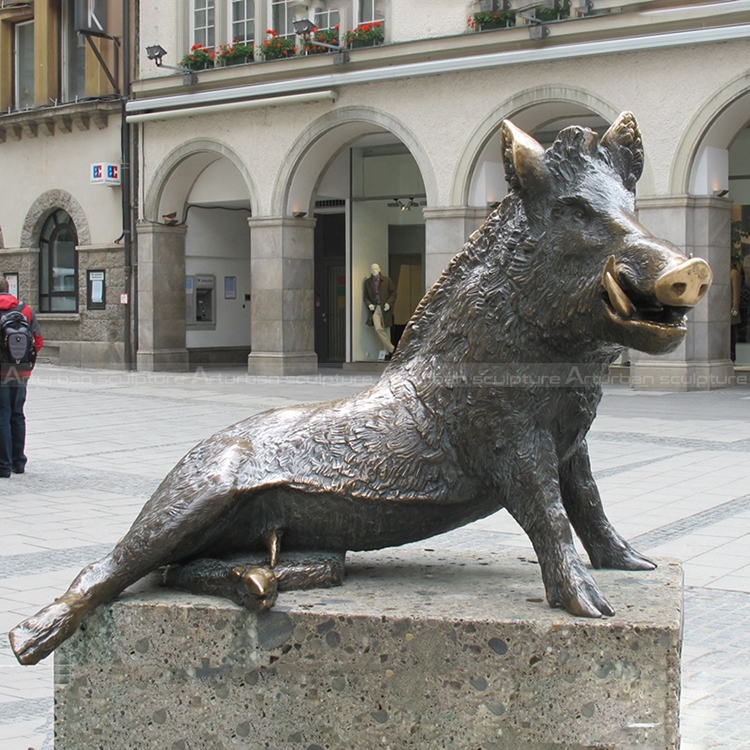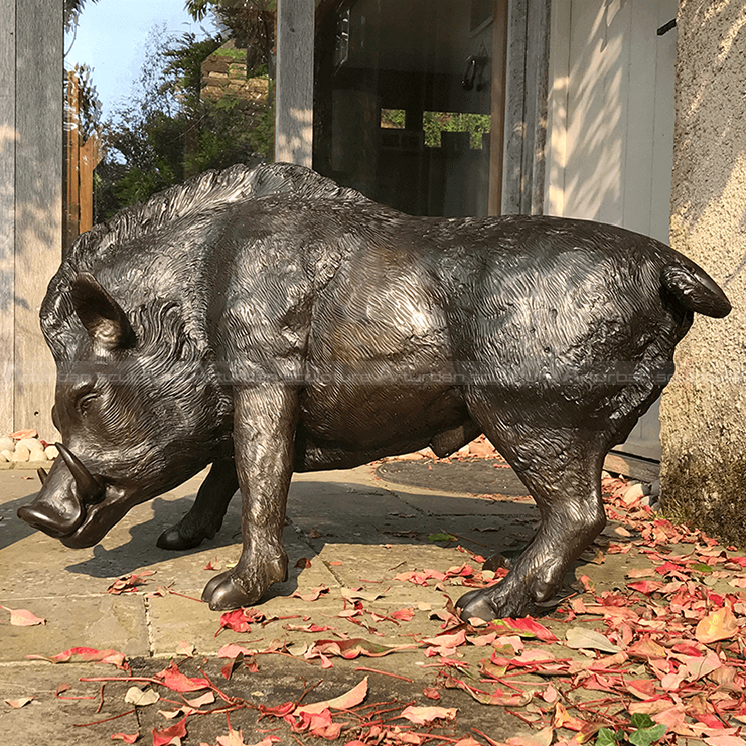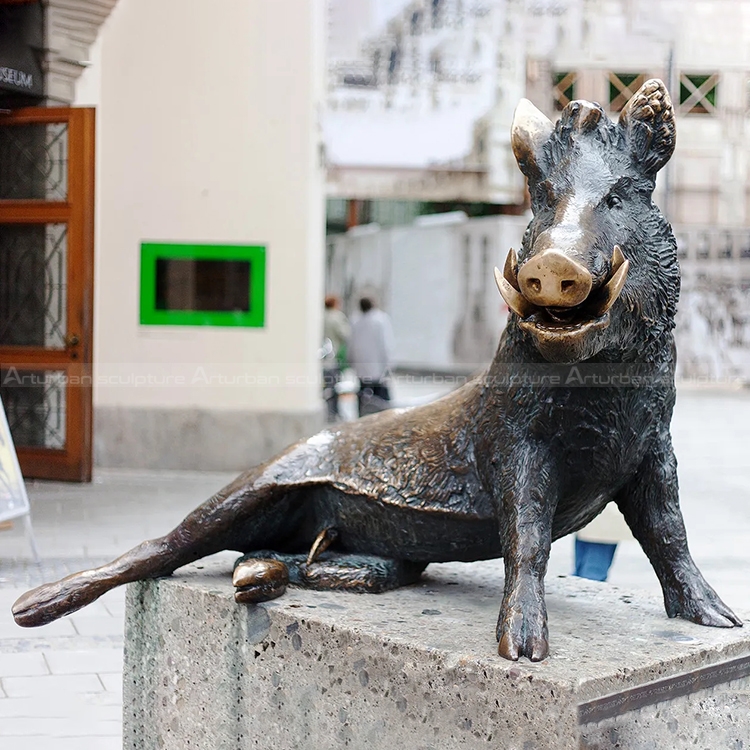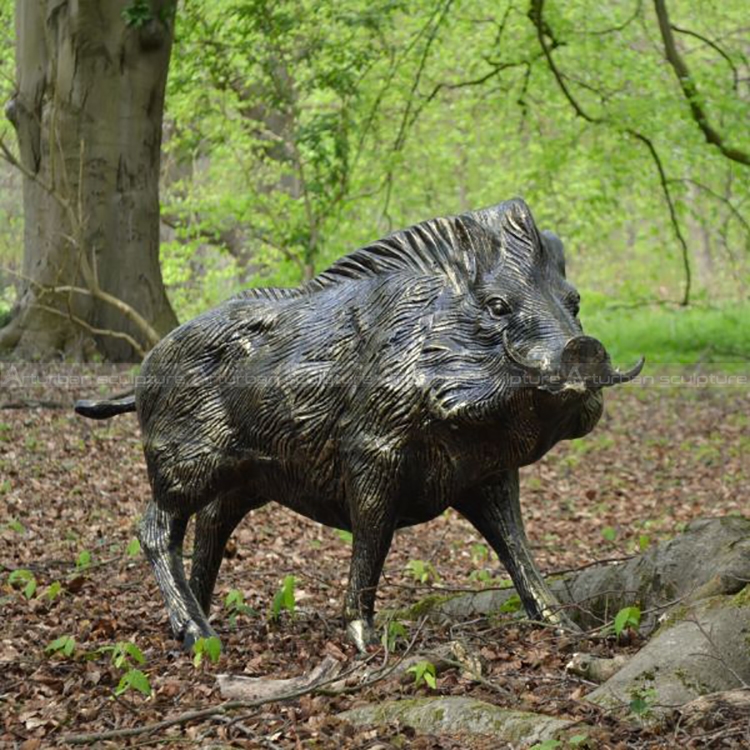 2. Production process
Step1 Design Communication:  You supply us with several photographs with dimensions.
Step 2 Project Consultation: Our team will make a production plan, according to your design, budget, delivery   time,  or any other service. Our final aim is to supply high quality and cost-saving   sculpture efficiently.
Step 3 Confirm Mold: We will make 1:1 clay or 3D mold,when finished clay mold,i will take photos for   your reference. The clay mold can modify any details till to your satisfaction.
Step 4 Carving and Polish: We will carving with natural marble according to clay mold. Then polished.
Step 5 Package: Strong wooden crate with waterproof and shockproof foam inside.
Send us your requirements now, we will reply to your email within 24 hours