1. Introduction of butterfly garden sculpture
This stainless steel butterfly garden sculpture is a very beautiful and unique artwork. It is made up of four butterflies stacked
together, each in a different direction, forming an abstract whole. The appearance of the entire sculpture is very vivid and natural,
and the wings of butterflies are very delicate, as if they can dance at any time. The yellow color makes the entire sculpture look
very warm and comfortable. This sculpture not only brings people beauty enjoyment, but also adds vitality and vitality to the city.
Butterfly statues are suitable for various indoor and outdoor occasions, such as gardens, parks, squares, exhibition centers,
shopping centers, hotel lobbies, office buildings, etc. In a garden or park, it can complement flowers, plants, and trees to create
a natural atmosphere; In commercial venues, it can be used to create a lively, relaxed, and enjoyable atmosphere, enhancing
customers' shopping experience. At the same time, the bright color and unique shape of the stainless steel yellow butterfly statue
can also attract people's attention, becoming a beautiful scenery line in the venue.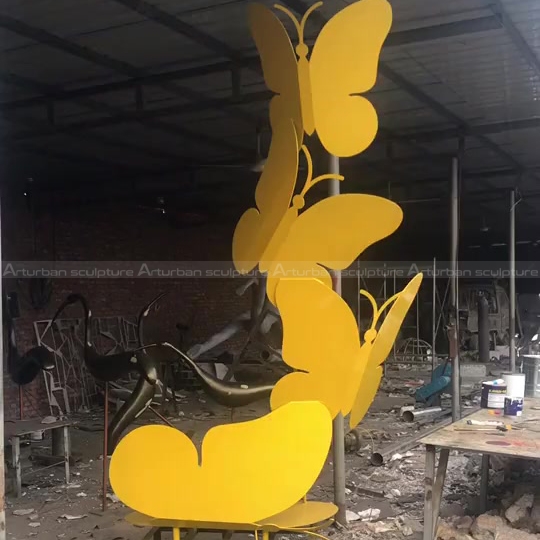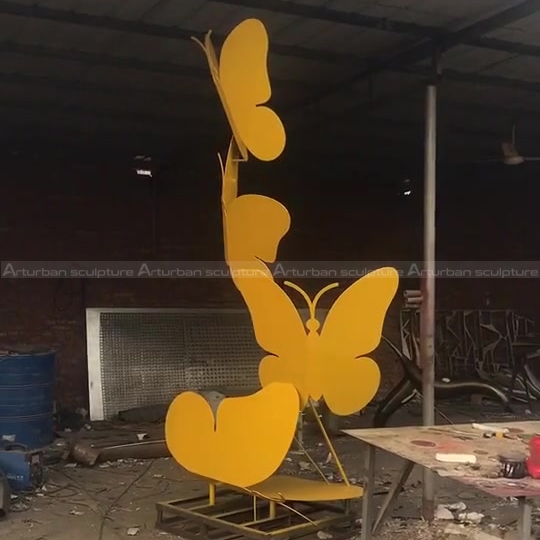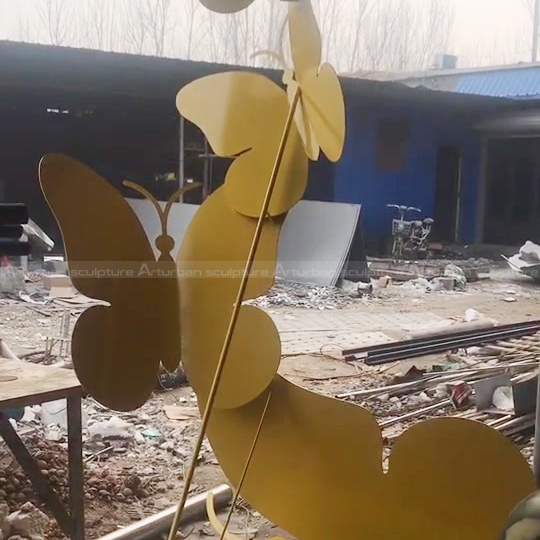 2. Production process
1. Showing the details drawing/ 3D mold for clients confirming.
2. Making clay mold/ foam mold according to drawing/ client's photos/ 3D mold.
3. Making fiberglass/resin sculptures
4. Polishing the surface.
5. Professional painting and take all different views pictures/ videos, show to clients.
6. Packing into wooden cases after clients satisfied with sculptures.
Send us your requirements now, we will reply to your email within 24 hours