1. Introduction of camel statues for sale
This camel statues for sale presents an elegant walking posture. In the sculpture, the camel alternates its legs and presses down slightly,
as if ready to set off at any time. The two towering humps are lifelike, highlighting the unique characteristics of camels. The sculpture is
made of fiberglass material, with painted bodies and bright and lively colors. The camel's fur is delicate, expressed with delicate colored
paintings, creating a dynamic texture. The camel's back, neck, and legs are drawn with smooth curves, enhancing the dynamic and
three-dimensional feel of the sculpture. The rich painted patterns on the body showcase unique decorative art.
The decorative effect of fiberglass painted camel sculptures is very significant. It can be used to decorate public spaces, tourist attractions,
or private gardens, becoming a unique focal point, adding an artistic atmosphere and visual appeal to the environment. Painted camel
sculptures introduce viewers into a world full of imagination and exploration through vivid colors and meticulous craftsmanship.
The fiberglass material gives camel sculpture unique manufacturing advantages. Fiberglass reinforced plastic has characteristics such as
lightweight, weather resistance, and corrosion resistance, making sculptures less susceptible to the influence of the natural environment
and suitable for indoor and outdoor decoration. At the same time, fiberglass can be produced through molds to diversify the form of sculptures,
thereby achieving the creative expression of artists.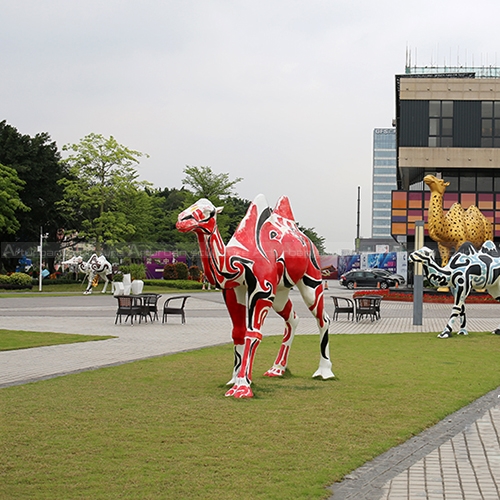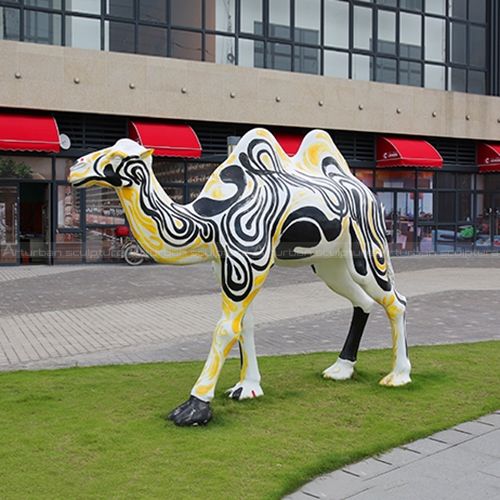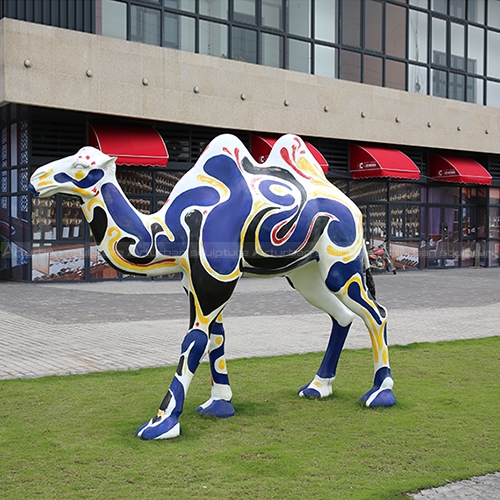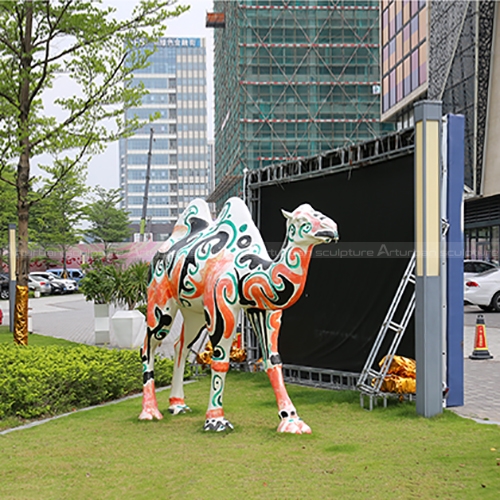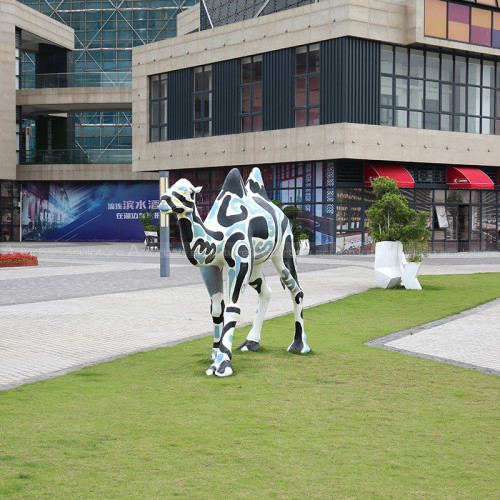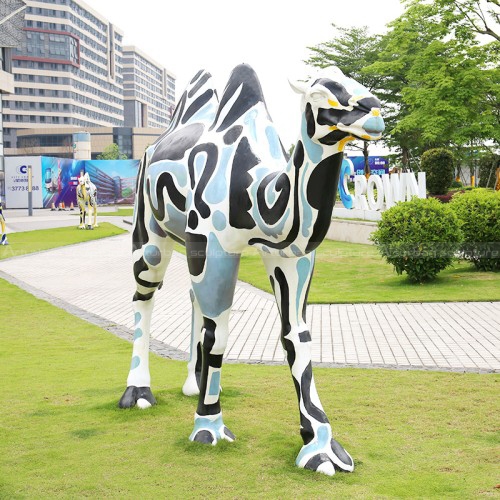 2. Production process of camel statues for sale
Step1 Design Communication:  You supply us with several photographs with dimensions.
Step 2 Project Consultation: Our team will make a production plan, according to your design, budget, delivery
time,  or any other service. Our final aim is to supply high quality and cost-saving   sculpture efficiently.
Step 3 Confirm Mold: We will make 1:1 clay or 3D mold,when finished clay mold,i will take photos for   your reference.
The clay mold can modify any details till to your satisfaction.
Step 4 Carving and Polish: We will carving with natural marble according to clay mold. Then polished.
Step 5 Package: Strong wooden crate with waterproof and shockproof foam inside.
Send us your requirements now, we will reply to your email within 24 hours