1. Introduction of dolphin and boy statue
This is the dolphin and boy statue. It presents a thrilling scene where a brave dolphin swims vigorously in the water, its body curved,
and its tail curves beautifully, presenting a dynamic and beautiful shape. The boy tightly grasped the dolphin's fin with one hand and
danced with it in the water. The entire sculpture showcases the close connection between humans and dolphins through delicate lines
and exquisite craftsmanship, giving a sense of sincere friendship and the concept of harmonious coexistence between them.
Dolphin Metal Sculpture are suitable for decoration in ocean related places such as ocean parks and seaside baths, adding a lively atmosphere
to these places and bringing joy to tourists. At the same time, it is also suitable for decoration in outdoor places such as parks and squares,
which can bring artistic and visual enjoyment to these spaces.
The advantage of making bronze dolphin and boy sculptures lies in the superiority of bronze materials, which can withstand the wind, sun,
and rain in outdoor environments for a long time without damage, ensuring the lifespan and aesthetics of the sculptures. At the same time,
bronze also has high strength and good malleability, which can achieve more delicate textures and complex shapes during the production
process, thereby creating a more artistic and ornamental effect.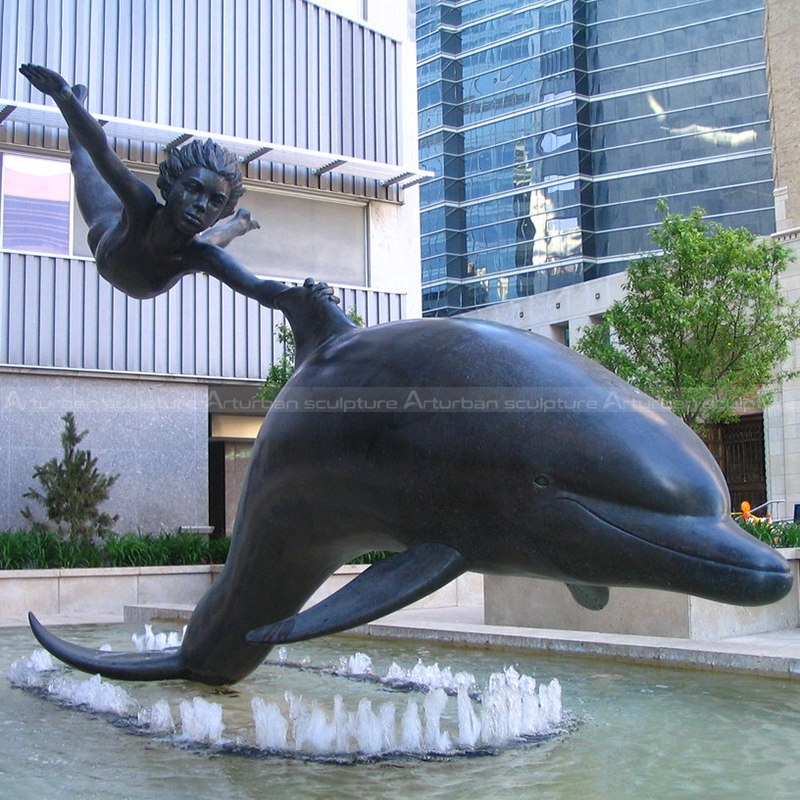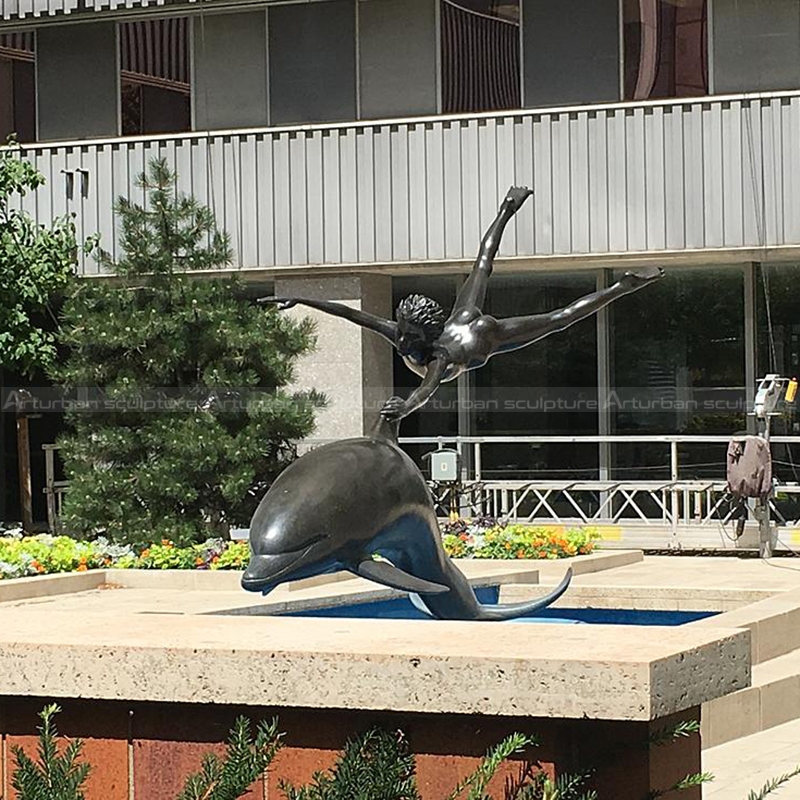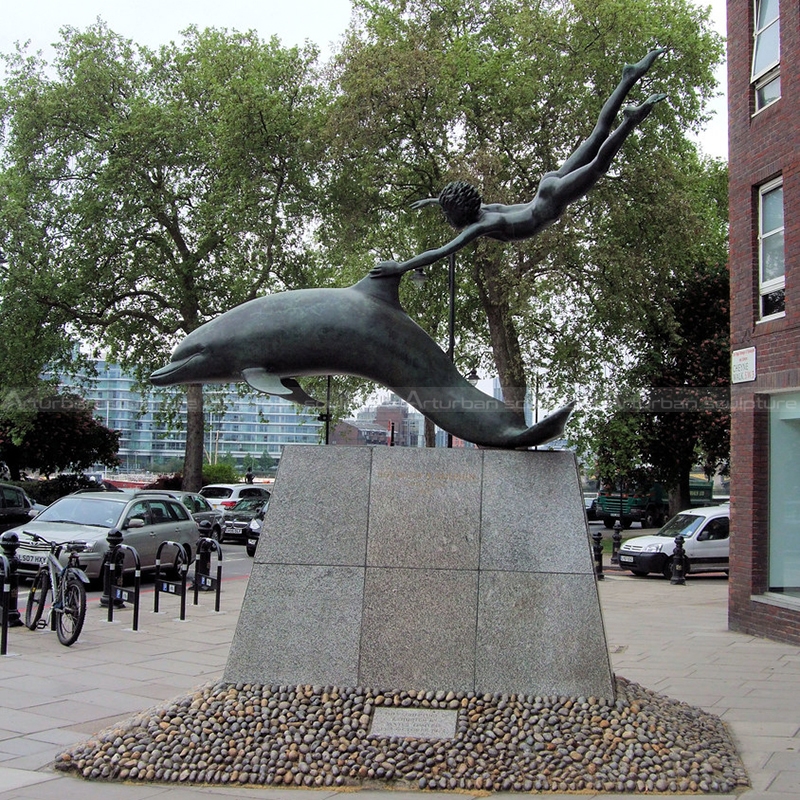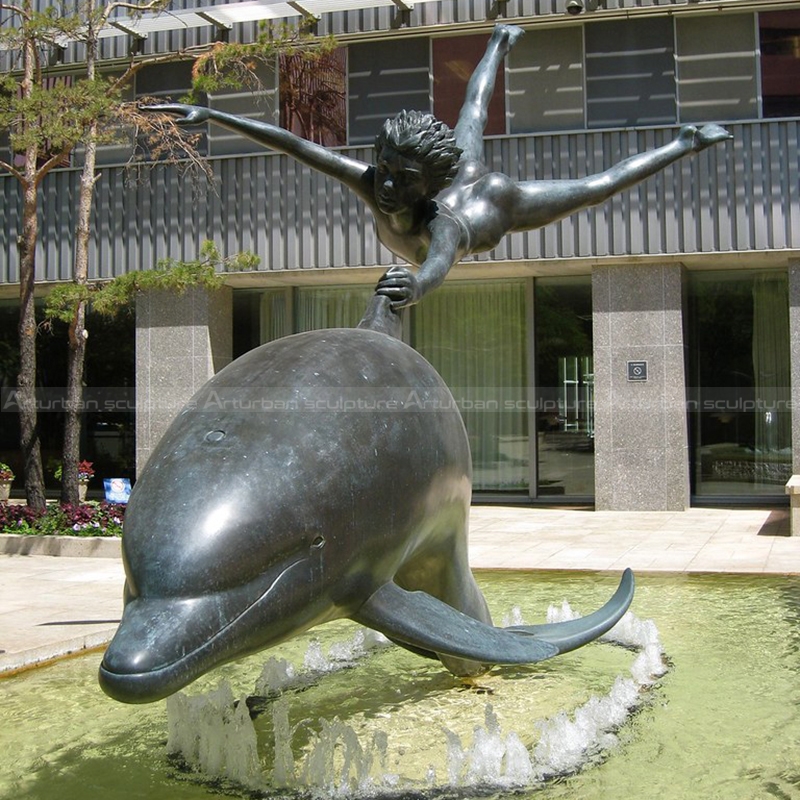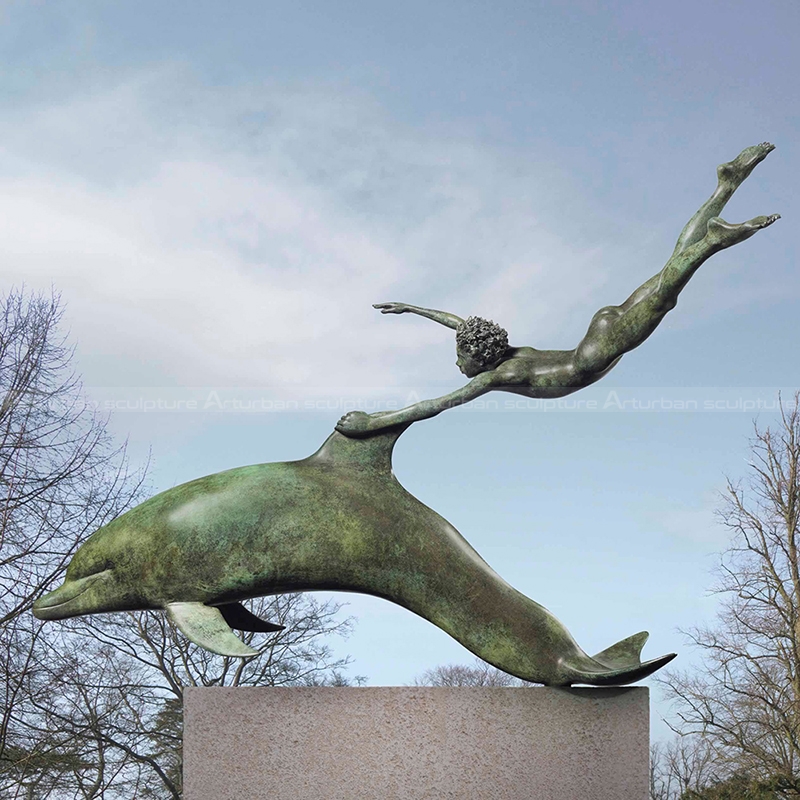 2. Production process
Step1 Design Communication:  You supply us with several photographs with dimensions.
Step 2 Project Consultation: Our team will make a production plan, according to your design, budget, delivery   time,  or any other service. Our final aim is to supply high quality and cost-saving   sculpture efficiently.
Step 3 Confirm Mold: We will make 1:1 clay or 3D mold,when finished clay mold,i will take photos for   your reference. The clay mold can modify any details till to your satisfaction.
Step 4 Carving and Polish: We will carving with natural marble according to clay mold. Then polished.
Step 5 Package: Strong wooden crate with waterproof and shockproof foam inside.
Send us your requirements now, we will reply to your email within 24 hours