1.Introduction of dolphin metal sculpture
Dolphin metal sculpture is very beautiful. A group of dolphins are swimming happily
in the water. We seem to feel the relaxed atmosphere of their free and happy swimming
in the water. When the fountain is combined with the image of dolphins, it must be very
vivid and interesting. These dolphins seem to be alive and full of vitality. Our dolphin
sculptures can be placed in outdoor gardens, squares and other places. The exquisite shape
will attract all eyes and become the focus, and the fountain sculpture can wet the
surrounding air and obtain a healthy living environment.
These dolphin metal sculpture are made of high-quality stainless steel by our excellent
sculptors. When making sculptures, he pay attention to the production of shape, which
shows the image of the sculpture very vividly. At the same time, we also made a layer of
solid point baking paint on the surface of the sculpture, which not only has smooth and
delicate surface, fashionable and beautiful color, but also suitable for outdoor decoration
for a long time. We have more than 20 years of experience in stainless steel sculpture,
which is not only vivid in appearance, but also supports the production of various shapes
and structures to show you different sculpture styles. If you want to customize beautiful
stainless steel sculptures, you can contact us for more details.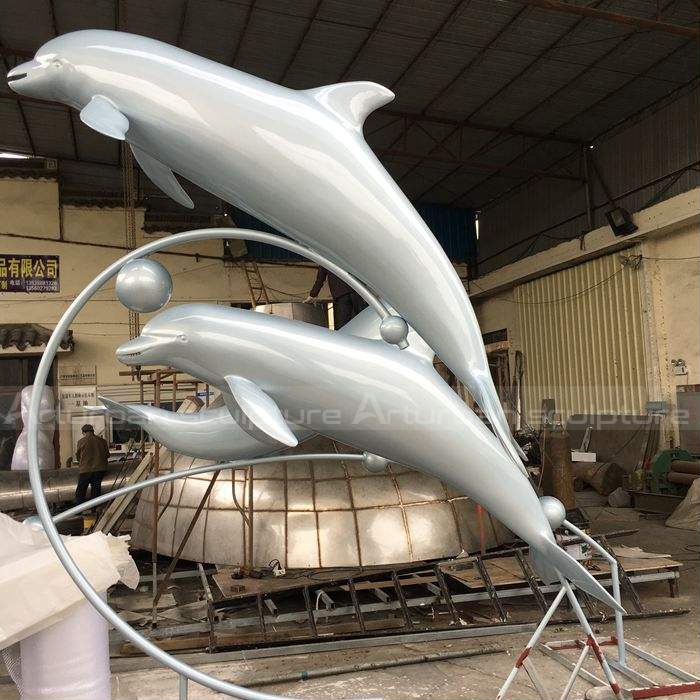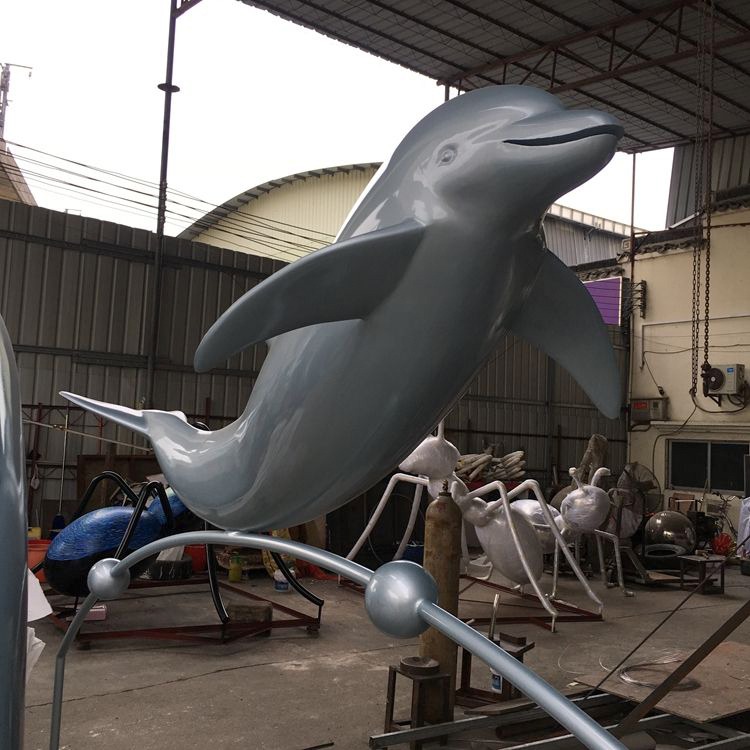 2. Production Process of dolphin metal sculpture
Customers can send us their own designs or advise their detailed requirements.
Our technical team will have a meeting mainly focus on all details.
The engineering team start to do the design after a full discussion and calculation.
During this period, we will send pictures from different views to check with you.
After the final confirmation, we'll fabricate a small mold, then put into production.
Send us your requirements now, we will reply to your email within 24 hours