1. Introduction of metal dolphin sculpture
This metal dolphin sculpture is elegant. Its body presents a streamlined curve, as if dancing freely in the water. Its body is made of
smooth stainless steel plates, shimmering with silver white light, giving people a noble and exquisite feeling. The eyes of dolphins
radiate with wisdom, vividly expressing their spirituality and agility. The tail lifted lightly, as if ready to jump out of the water at any
time, showcasing its agile posture.
Dolphin Metal Sculpture are suitable for decoration in multiple locations. It can be decorated next to ocean parks or beaches, blending
with the natural environment to create an ocean atmosphere. It can also be placed as a landscape decoration in the lobby or courtyard
of hotels, resorts, or commercial centers, adding a touch of artistic atmosphere to the environment. Whether in cities or natural scenery,
it can bring unique decorative effects.
The advantage of making dolphin sculptures lies in their durability and adaptability. Stainless steel material has excellent corrosion
resistance and can withstand harsh weather and environmental conditions, allowing sculptures to maintain their beauty and quality
for a long time. In addition, stainless steel material also has high strength and rigidity, allowing the sculpture to withstand external
impact and pressure. Stainless steel sculptures can be processed through processes such as polishing and spraying to create a smooth
and bright surface.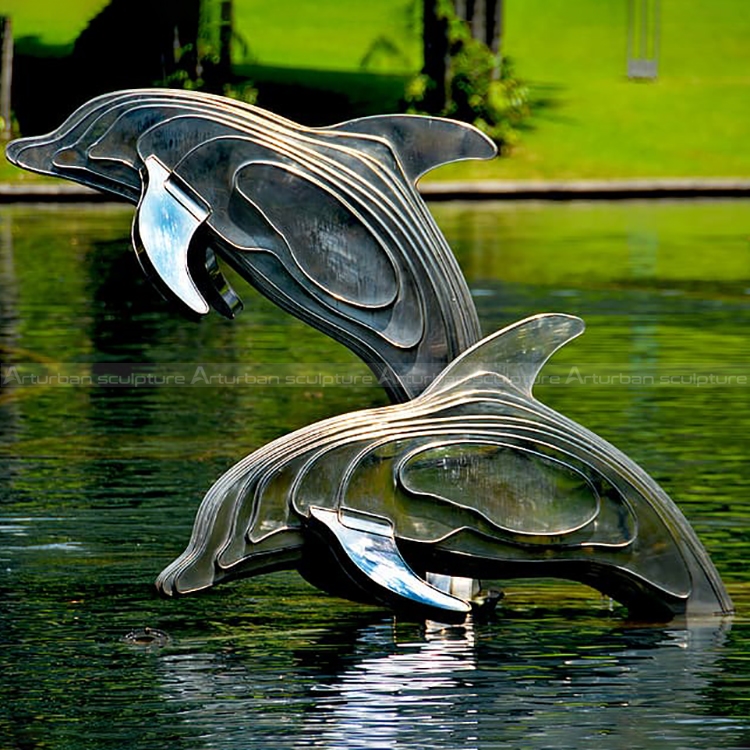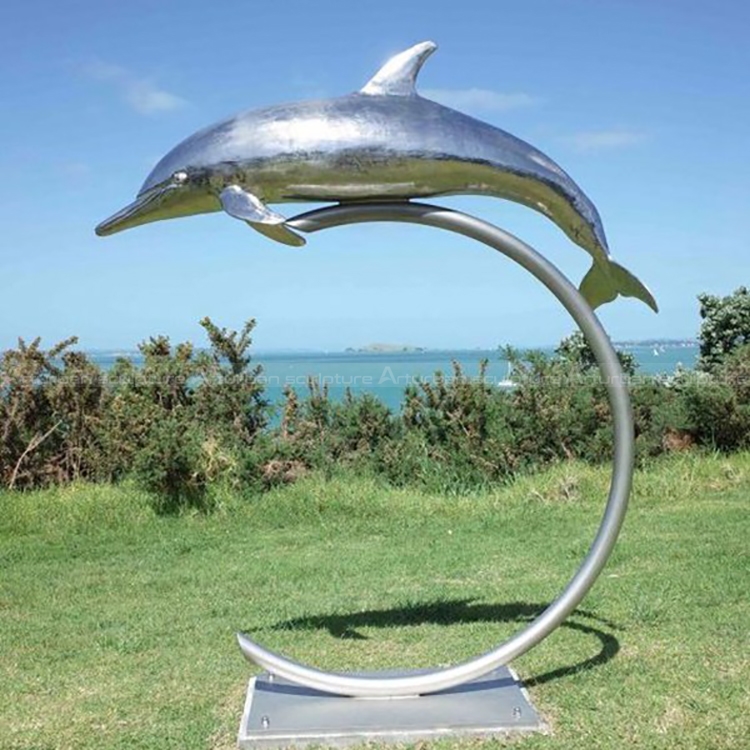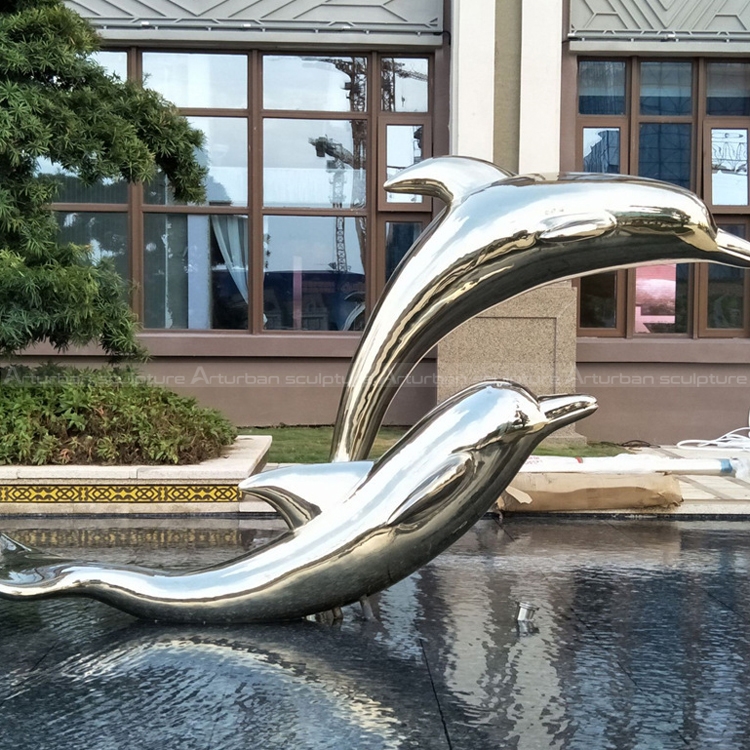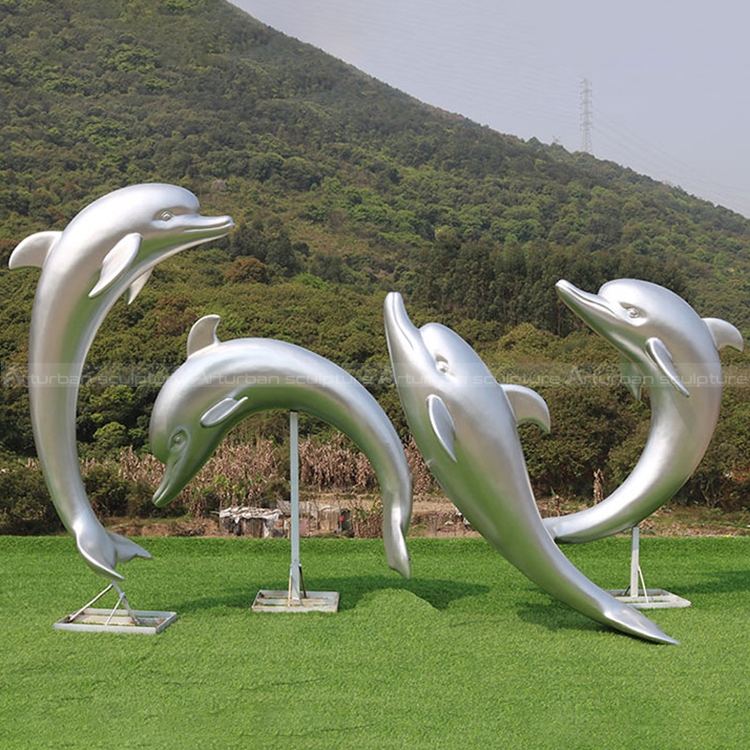 2. Production process
1. Showing the details drawing/ 3D mold for clients confirming.
2. Making clay mold/ foam mold according to drawing/ client's photos/ 3D mold.
3. Making fiberglass/resin sculptures
4. Polishing the surface.
5. Professional painting and take all different views pictures/ videos, show to clients.
6. Packing into wooden cases after clients satisfied with sculptures.
Send us your requirements now, we will reply to your email within 24 hours