1. Introduction of dragon sculpture outdoor
This is a bronze dragon sculpture outdoor. Dragon sculpture is famous for its unique appearance. They present a large and
powerful body, covered in a scaly shell like outer skin. These scales are delicate and sturdy, as if carved from hard materials.
The body of a dragon is strong and powerful, with muscular lines highlighting strength and majesty. They have a pair of huge
and sharp horns on their heads, towering from their foreheads, symbolizing majesty and dominance. The dragon's eyes are
deep and divine, revealing wisdom and authority. Their sharp teeth were exposed in their mouths, and their fierce expressions
filled people with awe. The limbs of dragons are strong and powerful, with sharp and sturdy claws that seem to be able to tear
apart any obstacles in front of them. The exterior design of dragon sculpture is delicate and unique, showcasing the mystery and
power of dragons in Western culture. Whether placed indoors or outdoors, these dragon sculptures can attract people's attention
and make them feel the majesty and presence of dragons.
Dragon sculpture has many advantages in the production process. Firstly, there is a wide selection of materials for making Western
dragon sculptures, and various durable materials such as resin, copper, glass fiber, etc. can be used to make the sculptures more sturdy
and durable. Secondly, the production techniques of Western dragon sculptures are diverse, and artists can accurately carve and shape
according to design requirements, showcasing the details and characteristics of dragons. In addition, dragon sculpture emphasizes
artistic expression and can enhance its visual effect through techniques such as three-dimensional sculpture and color processing, making
it more ornamental and decorative. In addition, we have rich experience in crafting dragon sculptures, and artists can draw on historical
and traditional design elements to make the sculptures more culturally rich and artistic. Overall, the production advantages of Western
dragon sculptures lie in a wide range of material choices, rich craftsmanship, and strong artistic expression, allowing sculptures to accurately
present the image of dragons and possess high durability and ornamental value.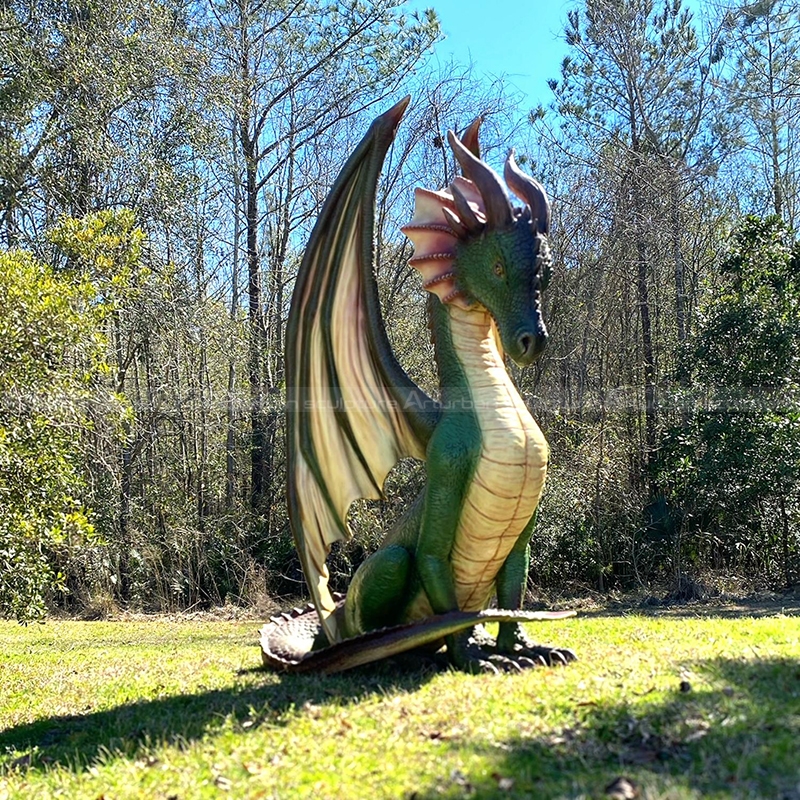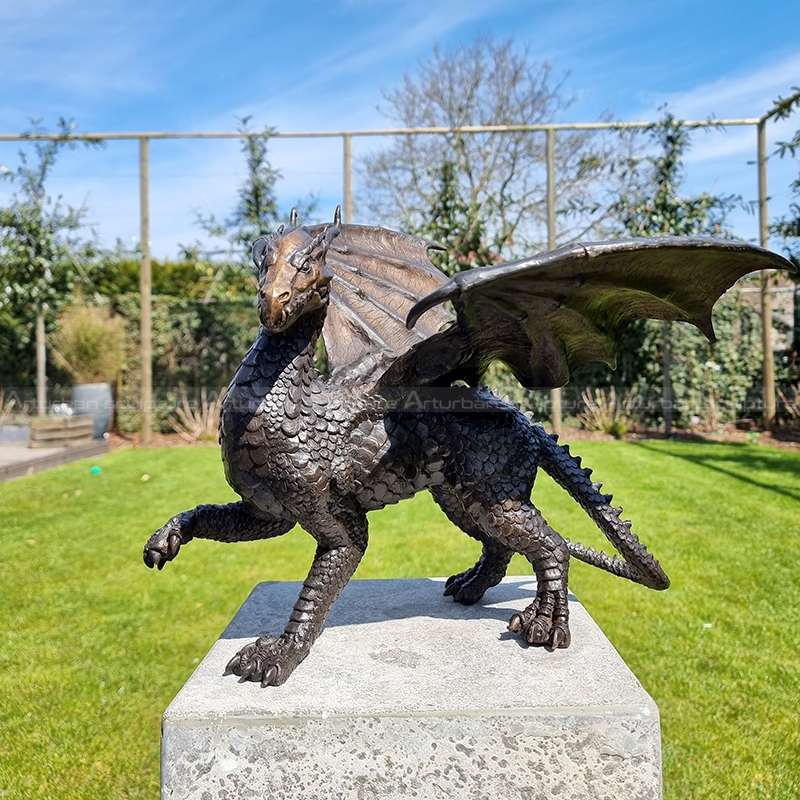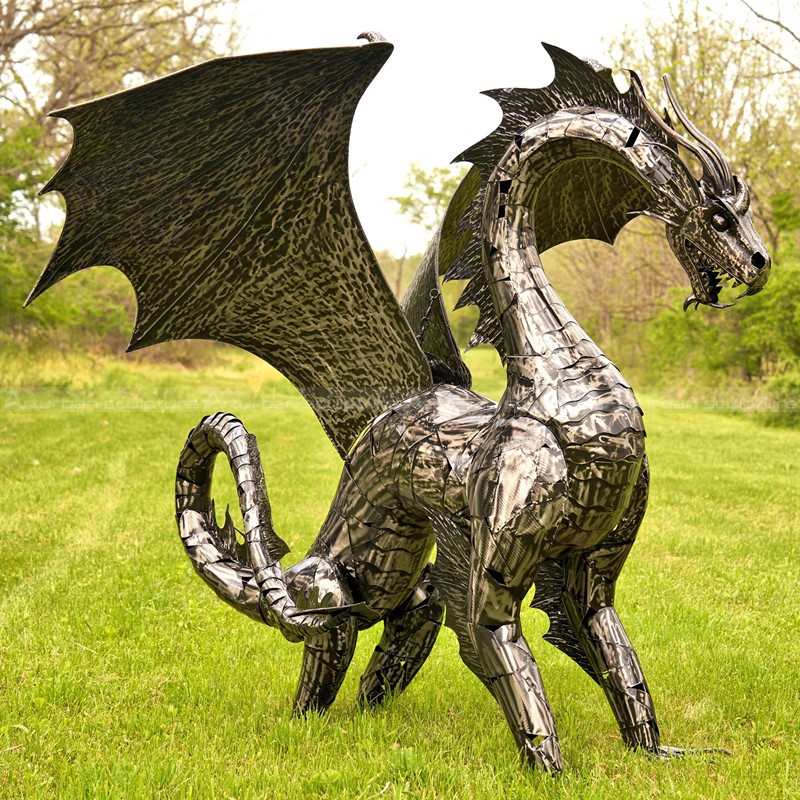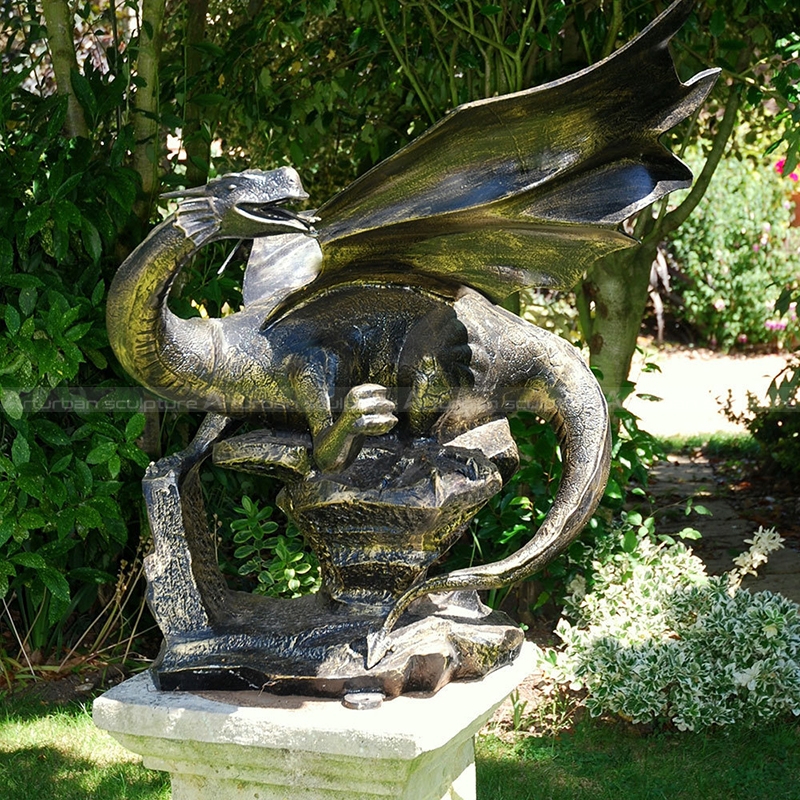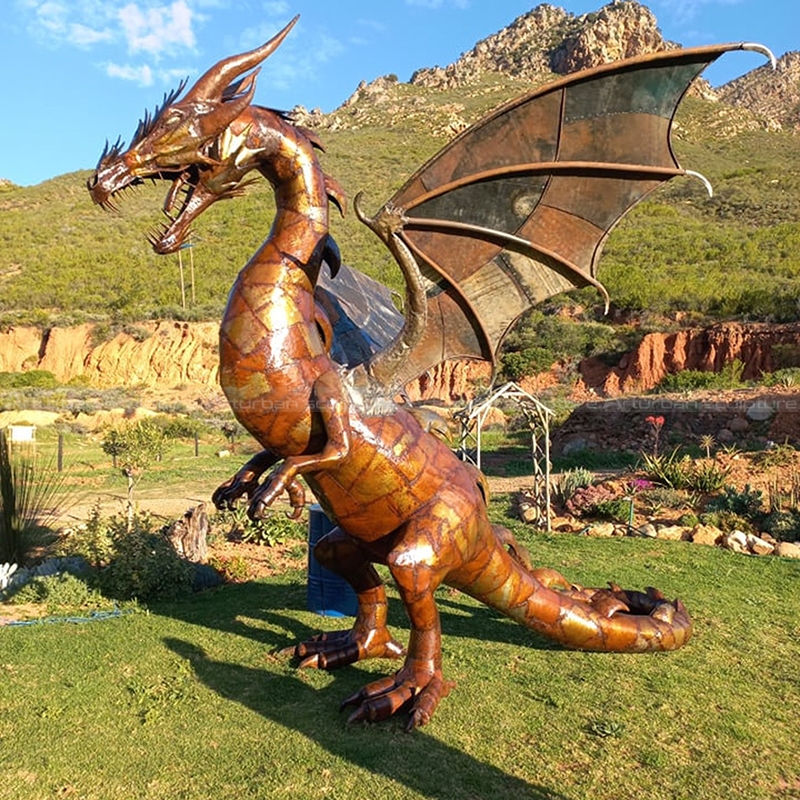 2. Production process
Step1 Design Communication:  You supply us with several photographs with dimensions.
Step 2 Project Consultation: Our team will make a production plan, according to your design, budget, delivery  time, or other service. Our final aim is to supply high quality and cost-saving   sculpture efficiently.
Step 3 Confirm Mold: We will make 1:1 clay or 3D mold,when finished clay mold,i will take photos for   your reference. The clay mold can modify any details till to your satisfaction.
Step 4 Carving and Polish: We will carving with natural marble according to clay mold. Then polished.
Step 5 Package: Strong wooden crate with waterproof and shockproof foam inside.
Send us your requirements now, we will reply to your email within 24 hours