1. Introduction of fish tail sculpture
Fish tail sculpture is a landscape artwork full of fun and vitality. The design inspiration for dolphin tails comes from the graceful
swimming posture and smooth body shape of dolphins. The tail is an important part of dolphin swimming, which can help them
swim and turn quickly, so the design of the tail is very important. The production process of the dolphin tail sculpture is exquisite,
with a realistic shape, showcasing the smoothness and dynamism of the dolphin tail. At the same time, the luster and texture of
bronze also add a lot of beauty to the sculpture. Bronze dolphin tail sculptures are suitable as decorations for public landscapes or
private courtyards, not only adding artistic atmosphere to the environment, but also allowing people to better understand and
appreciate the beauty of marine animals.
The dolphin tail sculpture, as a work of art, not only has ornamental value, but also has a strong decorative effect. It can be placed
in public places, commercial centers, vacation areas, and other places to add beauty to the environment. In addition, bronze sculptures
have anti-corrosion and durable properties, making them suitable for outdoor placement and less susceptible to damage from the
natural environment.
The process of making bronze sculptures is quite unique and requires multiple stages, including sculpture prototype, casting, polishing,
coloring, and so on. Bronze material itself is a noble, eternal, and solid material that can express the elegance, mystery, and nobility of
sculpture, making sculptures more valuable and attractive. In short, the decorative role and production advantages of the bronze dolphin
tail sculpture are very prominent, making it a perfect combination of art and decoration.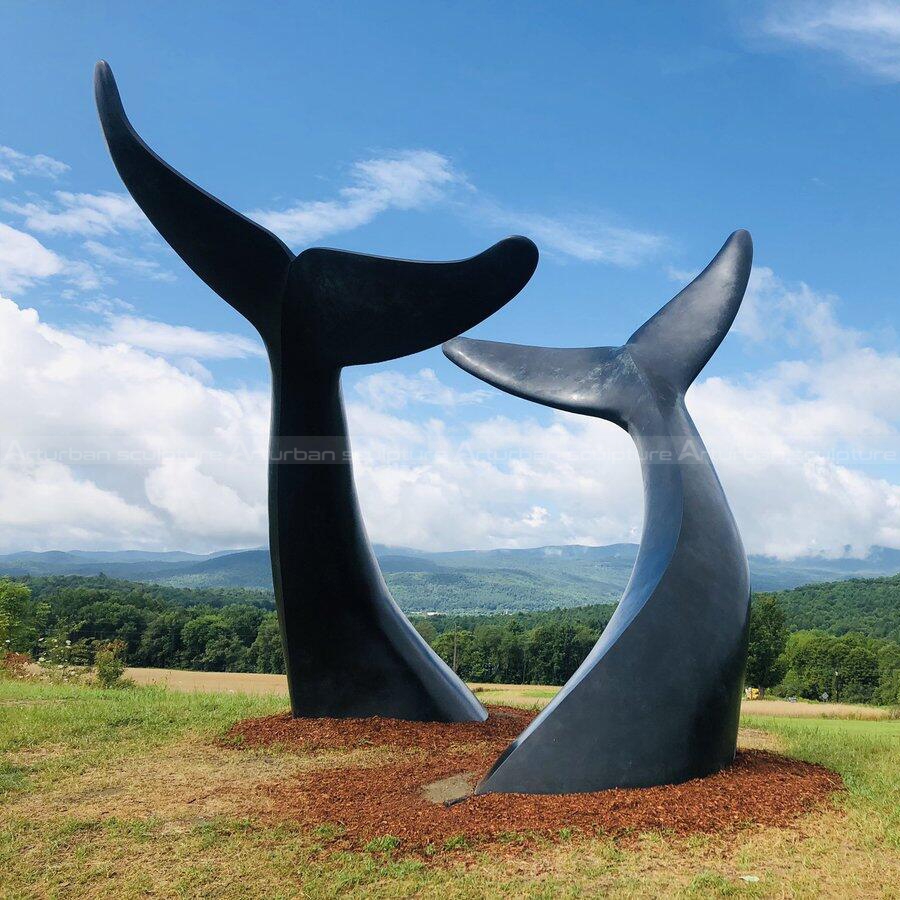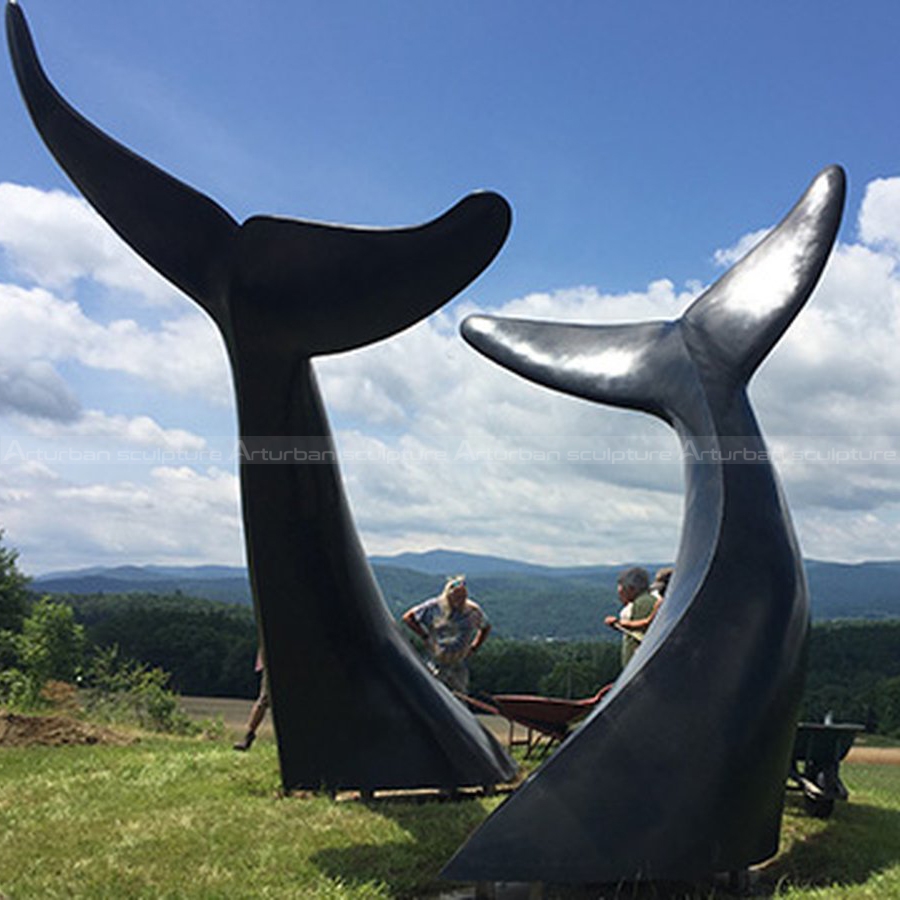 2. Production process
Step1 Design Communication:  You supply us with several photographs with dimensions.
Step 2 Project Consultation: Our team will make a production plan, according to your design, budget, delivery   time,  or any other service. Our final aim is to supply high quality and cost-saving   sculpture efficiently.
Step 3 Confirm Mold: We will make 1:1 clay or 3D mold,when finished clay mold,i will take photos for   your reference. The clay mold can modify any details till to your satisfaction.
Step 4 Carving and Polish: We will carving with natural marble according to clay mold. Then polished.
Step 5 Package: Strong wooden crate with waterproof and shockproof foam inside.
Send us your requirements now, we will reply to your email within 24 hours