1. Introduction of geometric polar bear
This is a geometric polar bear statue. It is a unique art form that is based on simple geometric shapes and
vividly interprets the image of polar bears. Its body and limbs are stitched together by geometric shapes,
with bright colors and smooth lines, giving people the enjoyment of beauty and visual impact.
The decorative effect of geometric Large Polar Bear Statue is very prominent. It can be used in various occasions
such as public places, commercial places, indoor and outdoor decorations, etc. Whether used to decorate parks,
gardens, or indoor living rooms, study rooms, etc., geometric polar bears can create a unique artistic atmosphere,
allowing people to feel the charm of art.
The advantages of creating geometric polar bear sculptures. There are many advantages to creating geometric
polar bear sculptures. Firstly, it adopts a simple geometric shape, with a simple manufacturing process and low
cost. Secondly, geometric polar bear sculptures can be made into models of various sizes to meet the needs of
different occasions. Once again, geometric polar bear sculptures have extremely high ornamental and decorative
value, which can add a sense of beauty to our lives and environment.
In short, geometric polar bear sculpture is a unique artistic form that depicts the image of a polar bear in simple
geometric shapes. It not only has ornamental and decorative value, but also has certain artistic and social
significance. It is a beautiful landscape in modern art and also a cherished and protected image of the polar
bear, a precious animal.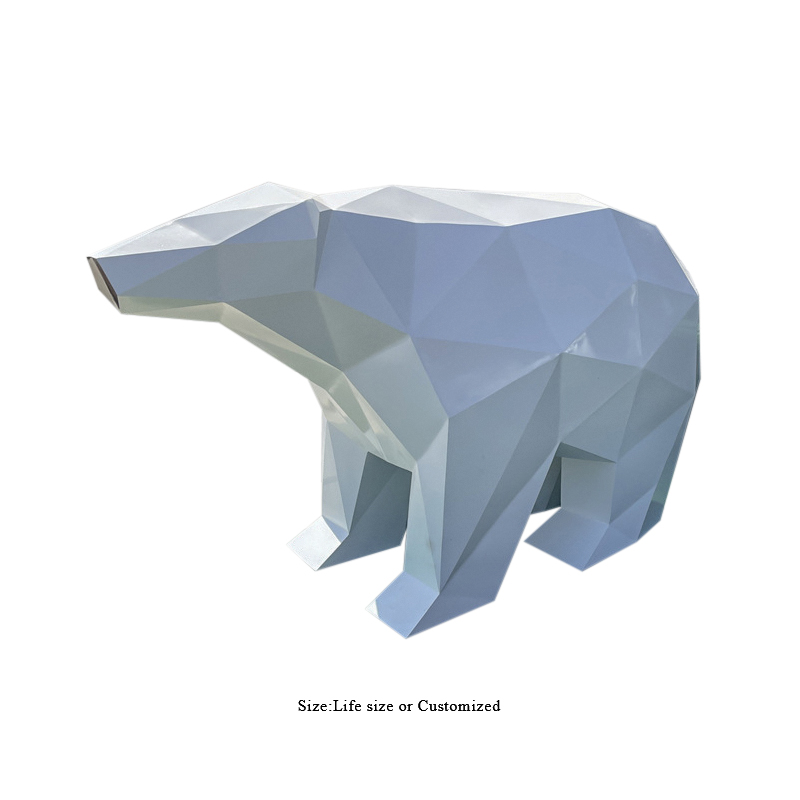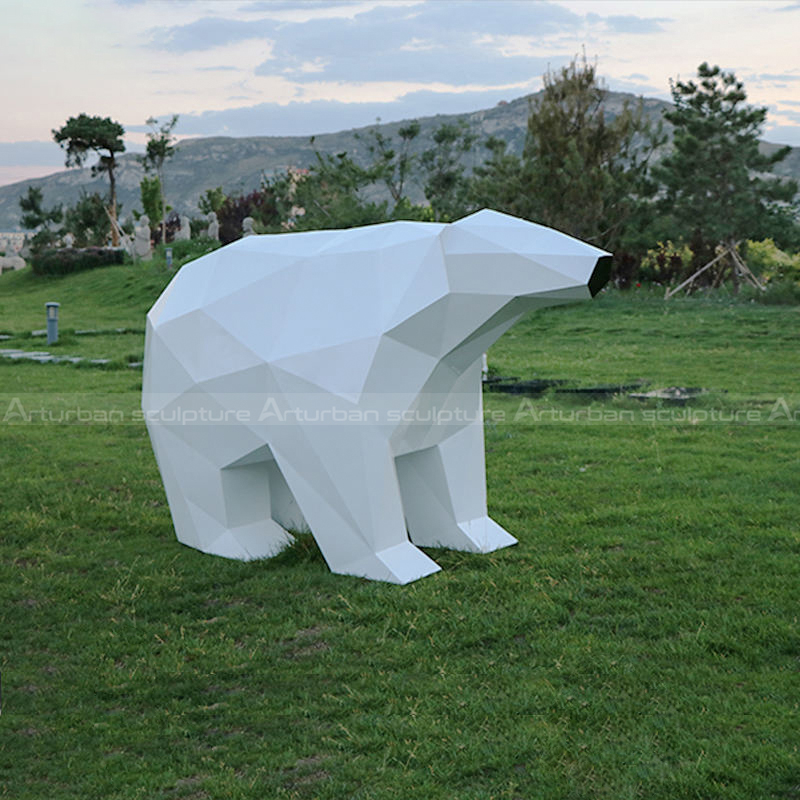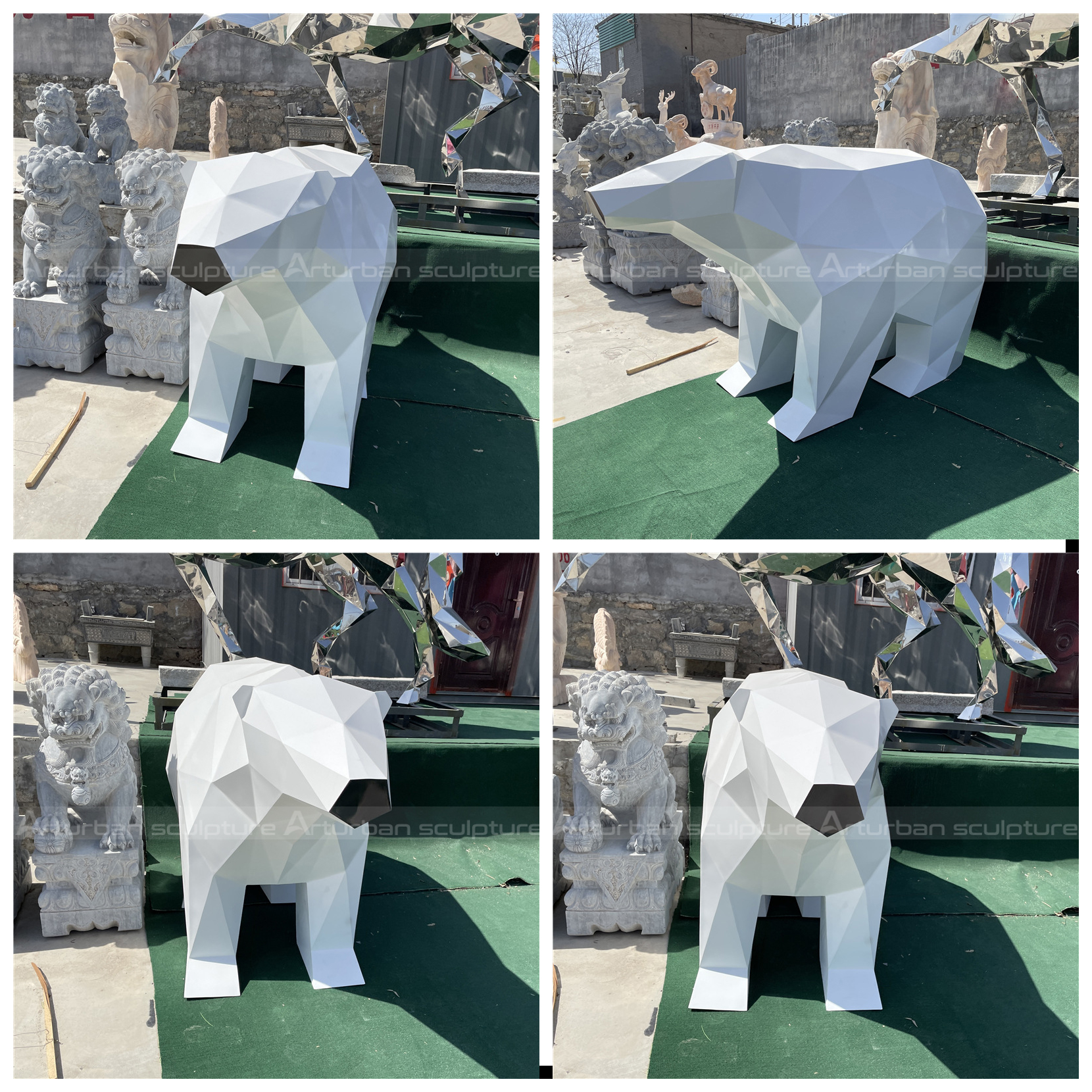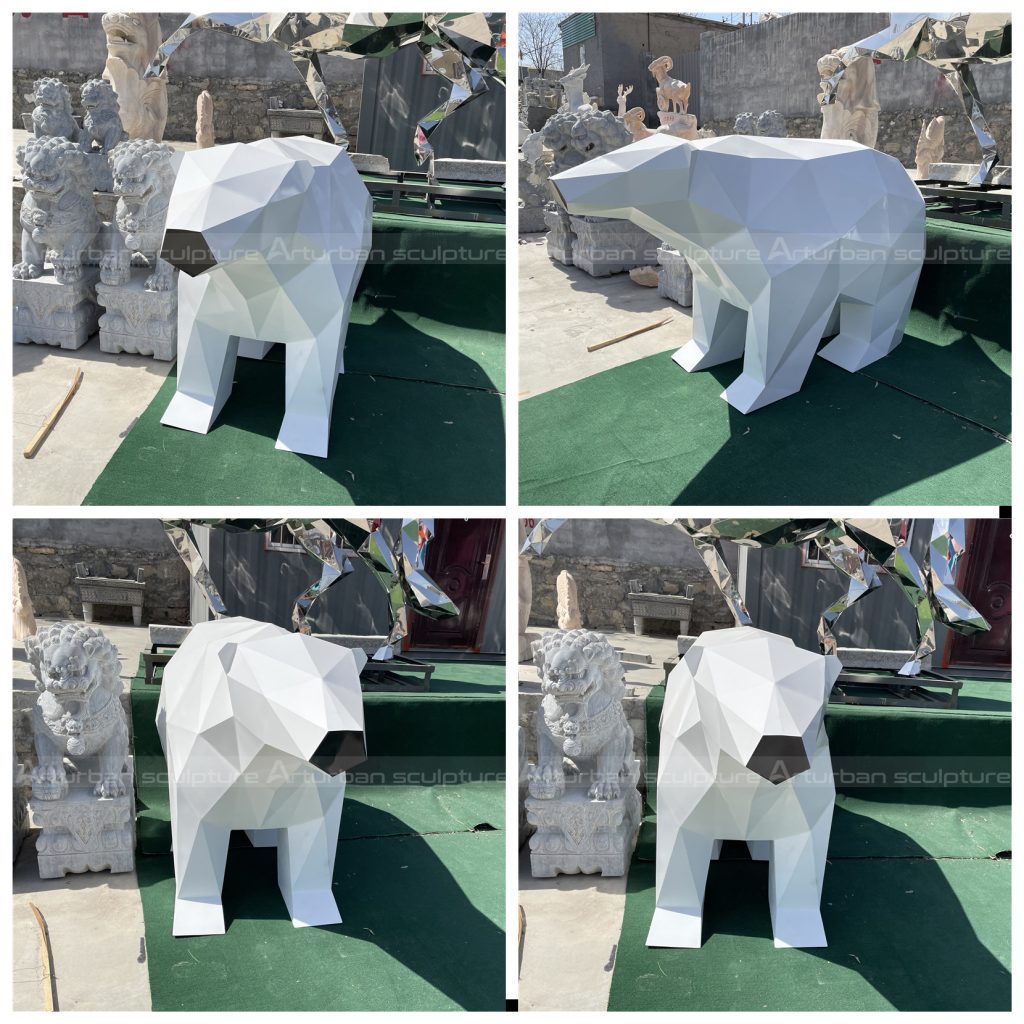 2. Production process
1. Showing the details drawing/ 3D mold for clients confirming.
2. Making clay mold/ foam mold according to drawing/ client's photos/ 3D mold.
3. Making fiberglass/resin sculptures
4. Polishing the surface.
5. Professional painting and take all different views pictures/ videos, show to clients.
6. Packing into wooden cases after clients satisfied with sculptures.
Send us your requirements now, we will reply to your email within 24 hours