1. Introduction of giant ant sculpture
This giant ant sculpture has a beautiful form. It is made of stainless steel material, presenting a smooth and shiny surface. The body lines
of this ant sculpture are smooth and vivid, as if on the way. Its body is slender, with fine details, and its legs and antennae are lifelike. Ants'
antennae extend forward, sensing their surroundings. Although it is a tiny insect, its expressive power and details are impressive. The luster
of stainless steel material adds a modern and fashionable feel to ant sculpture, making it a unique choice for indoor or outdoor decoration.
This stainless steel ant sculpture attracts people's attention with its exquisite appearance and meticulous craftsmanship, showcasing the
perfect combination of art and craftsmanship.
Stainless steel ant sculptures can be placed indoors or outdoors in public spaces, gardens, courtyards, and other places as decorations and
artworks for display. Ants symbolize diligence, wisdom, and unity, and sculptures can add vitality and special meaning to the environment
through imagery and symbolism. Stainless steel material has corrosion resistance, weather resistance, and oxidation resistance, which can
maintain its appearance and quality for a long time under different climatic conditions. In addition, stainless steel has good plasticity and
processability, making the production process of sculptures more flexible and precise. Sculptors can finely carve and process according to
design requirements, creating unique and exquisite ant images.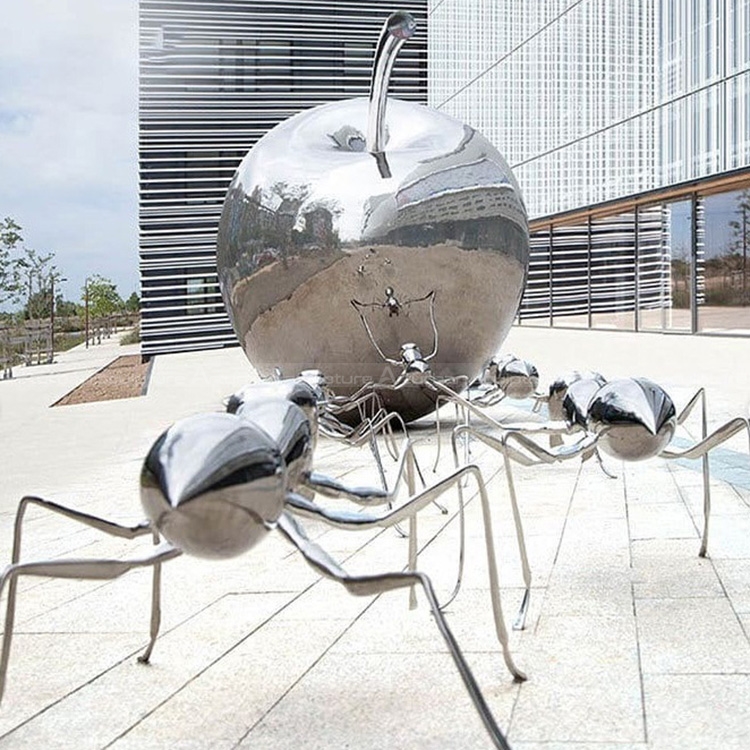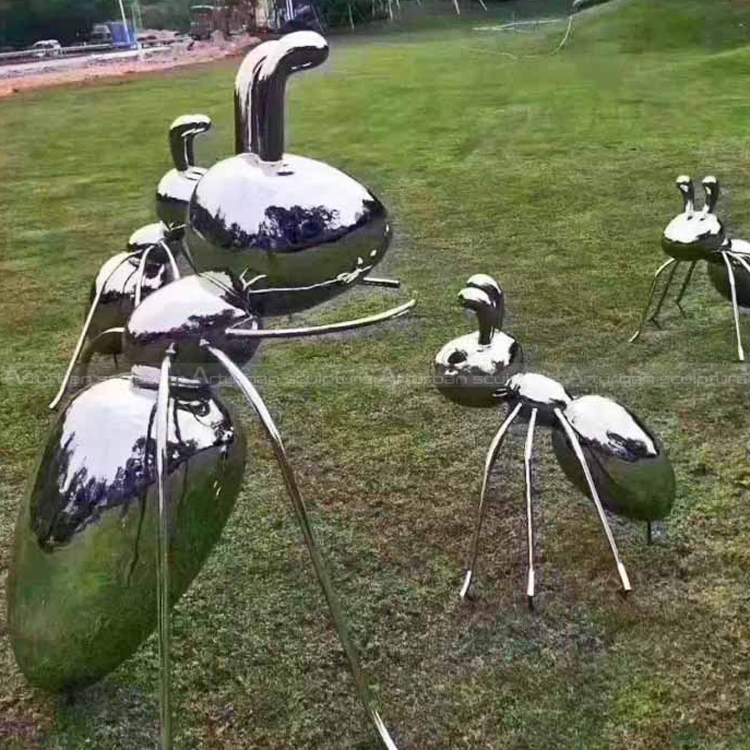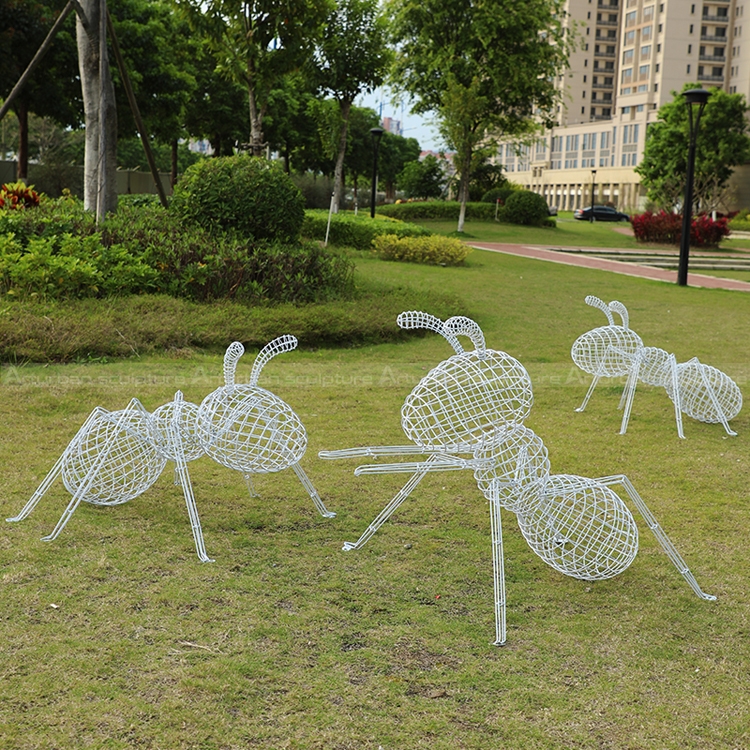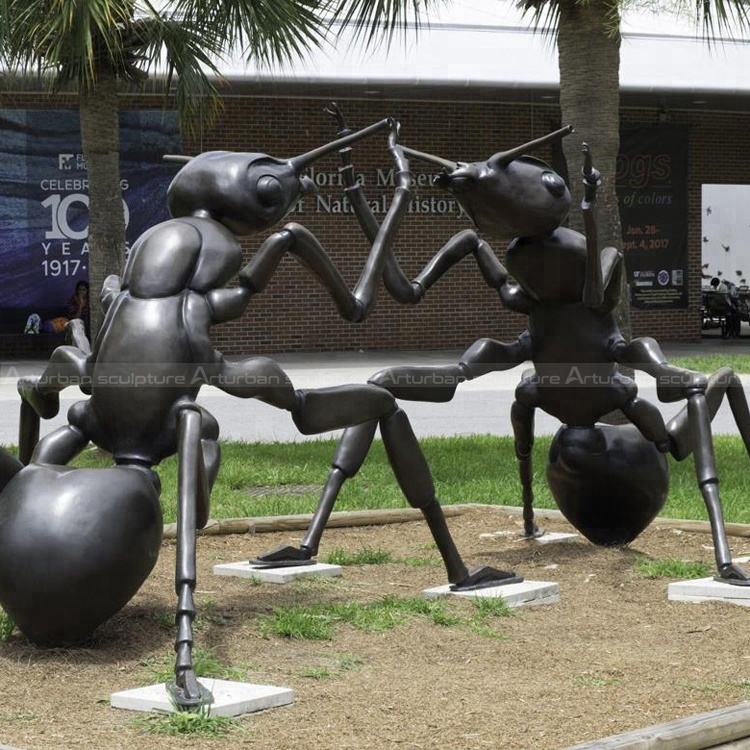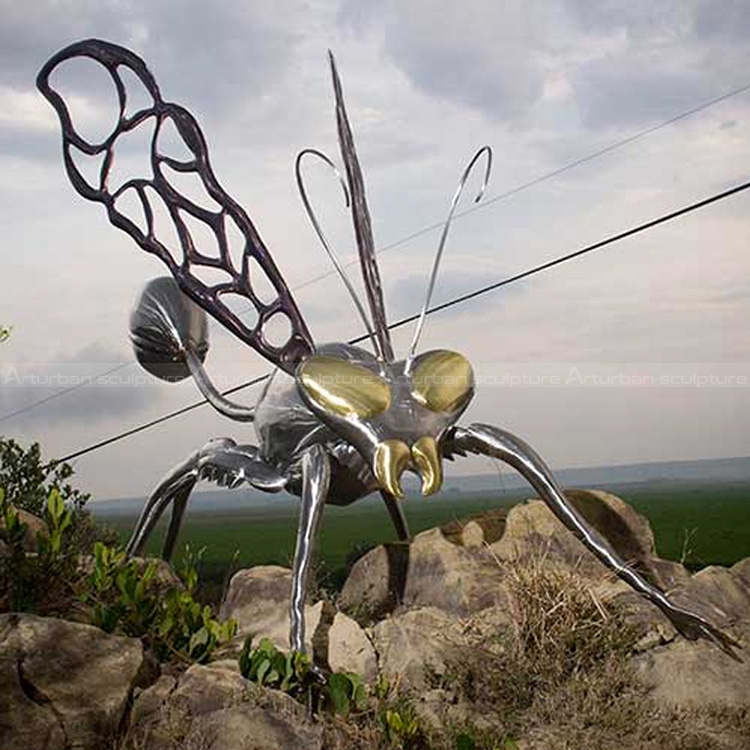 2. Production process
1. Showing the details drawing/ 3D mold for clients confirming.
2. Making clay mold/ foam mold according to drawing/ client's photos/ 3D mold.
3. Making fiberglass/resin sculptures
4. Polishing the surface.
5. Professional painting and take all different views pictures/ videos, show to clients.
6. Packing into wooden cases after clients satisfied with sculptures.
Send us your requirements now, we will reply to your email within 24 hours