1. Introduction of hippo garden sculpture
This is the bronze hippo garden sculpture. Hippo is a mysterious and powerful animal with a wide range
of symbolic meanings. Hippo is regarded as a symbol of water and fertility. In some cultures, hippos are
regarded as protectors and guardians, which can bring good luck and happiness to people. Therefore,
hippo sculptures are often used to celebrate and commemorate special occasions, such as weddings and
fertility ceremonies.
In addition, hippo sculpture also has certain symbolic significance. It symbolizes protection and provides
safety and security for people. The image of hippo in the sculpture can also be given various meanings,
such as strength, tenacity, stability and firmness. Therefore, in modern society, hippo sculpture is also
widely used in commercial and architectural decoration, bringing strength and security to people. First,
hippo sculptures can be placed in indoor and outdoor public places, such as gardens, parks, squares and
streets. These sculptures can add vitality and color to the city and make people feel happy and relaxed.
In addition, hippo sculpture can also be in architecture and interior design. The exterior decoration of
some buildings and houses can use hippo sculptures as decorative elements to increase the visual attraction
and artistic value of buildings.
Arturban has a team of high-level sculptors, who have many years of sculpture production experience,
can accurately grasp the details when making hippo sculptures, and ensure that each sculpture has a high
aesthetic and artistic value. Our professional design team can customize unique hippo sculptures for
customers according to their needs and preferences. Whether it is size, shape, color or material, we can
adjust and design according to the customer's requirements to ensure that each sculpture is unique.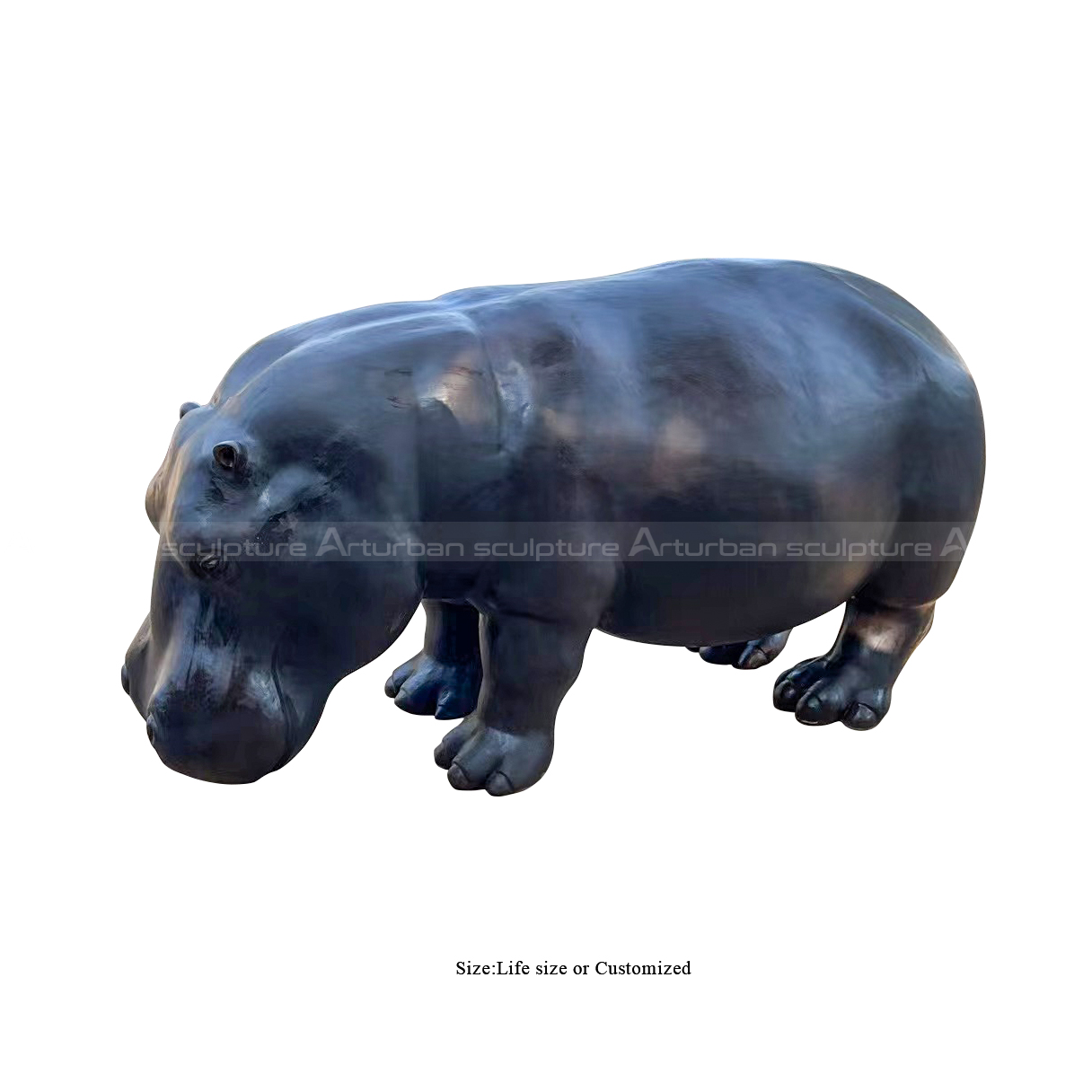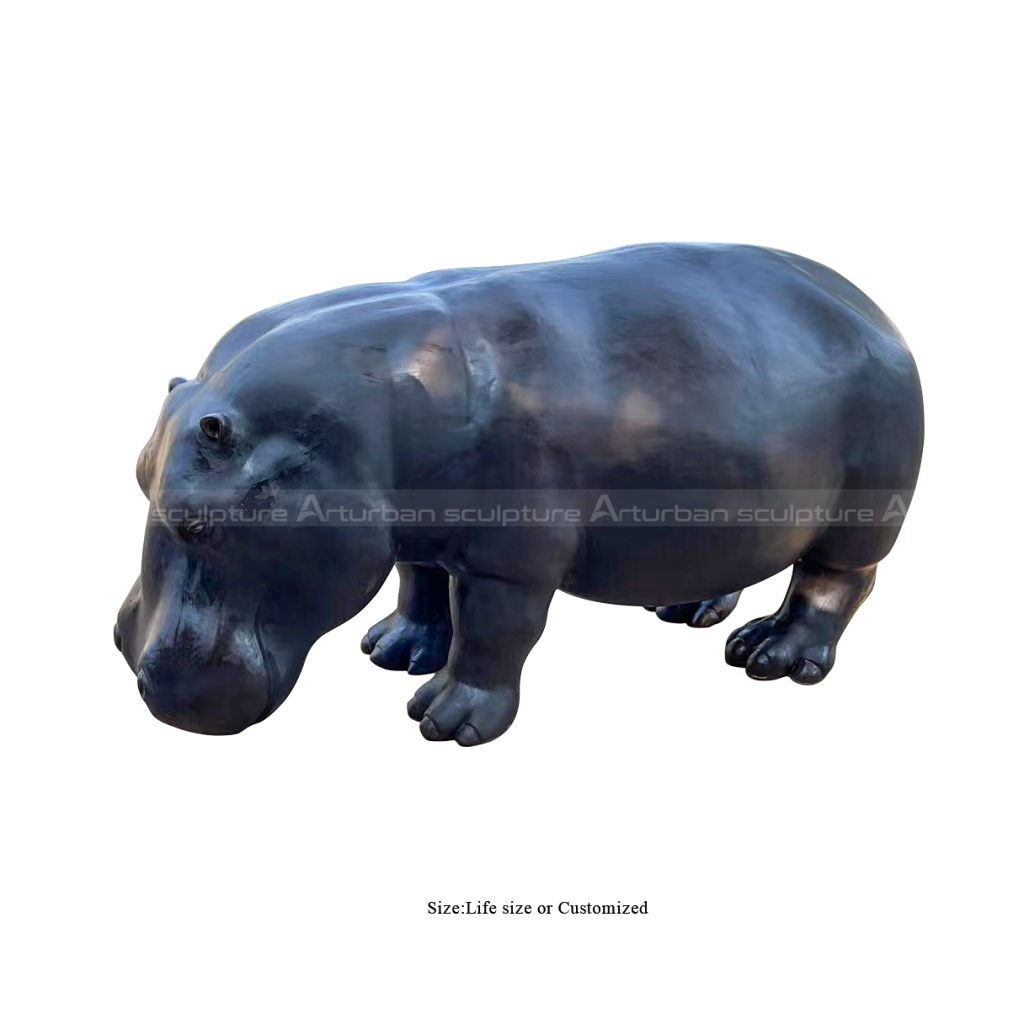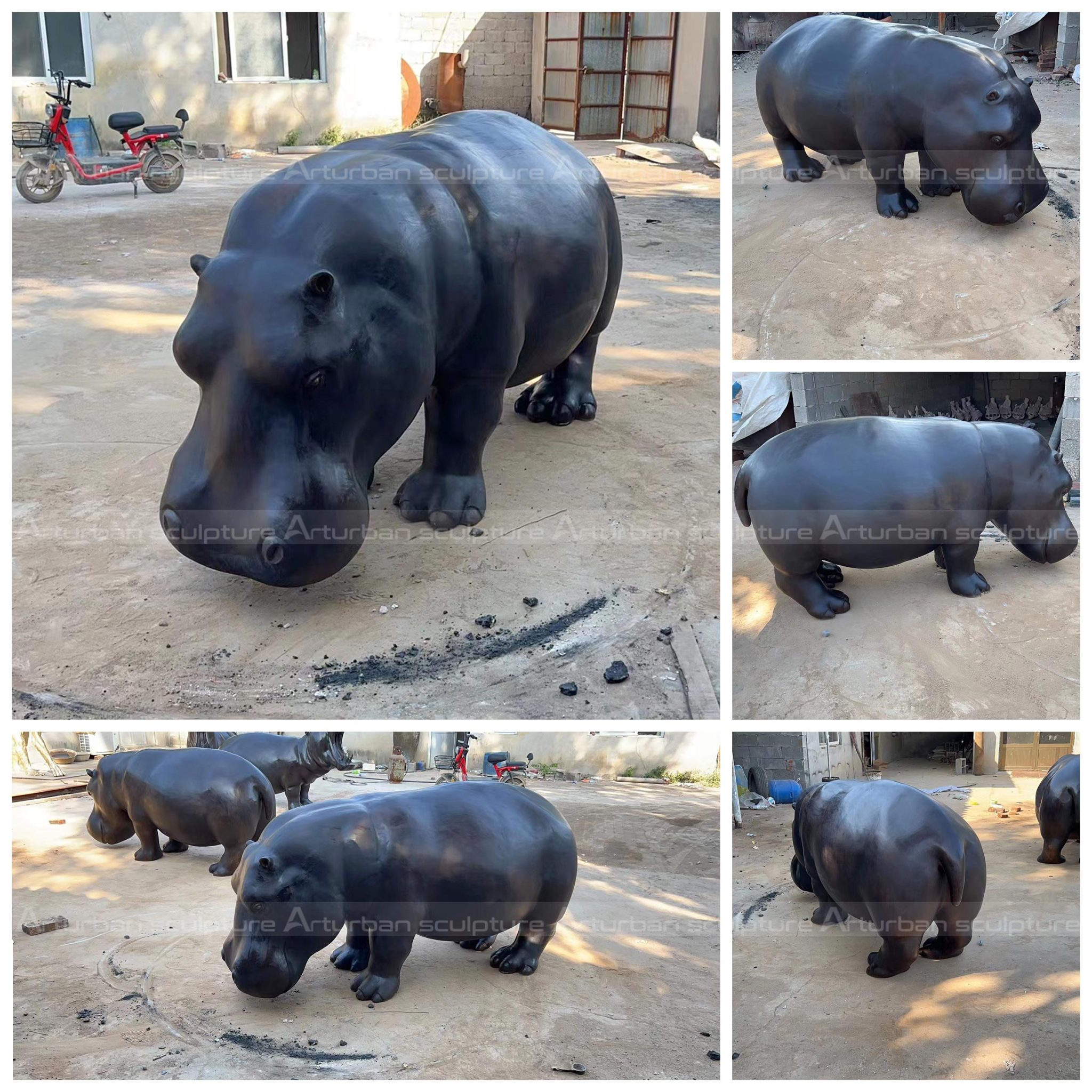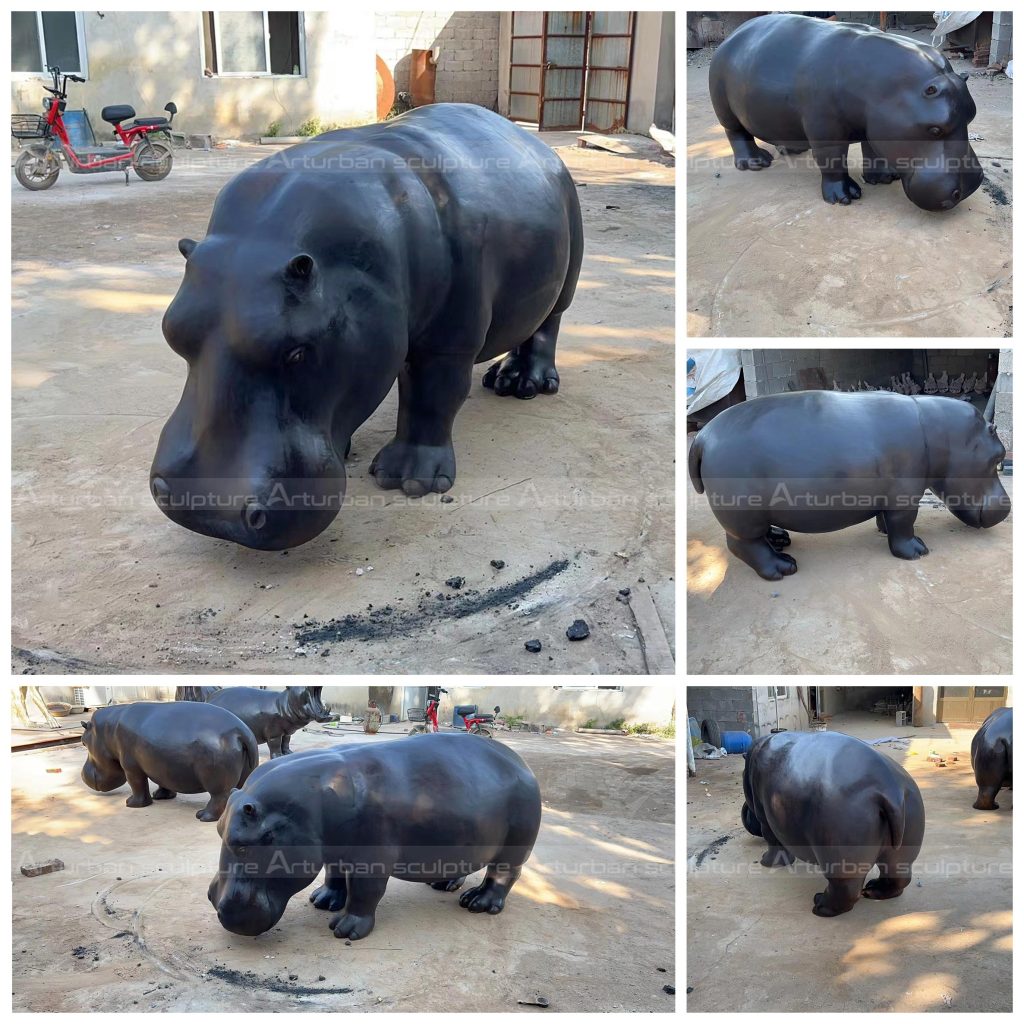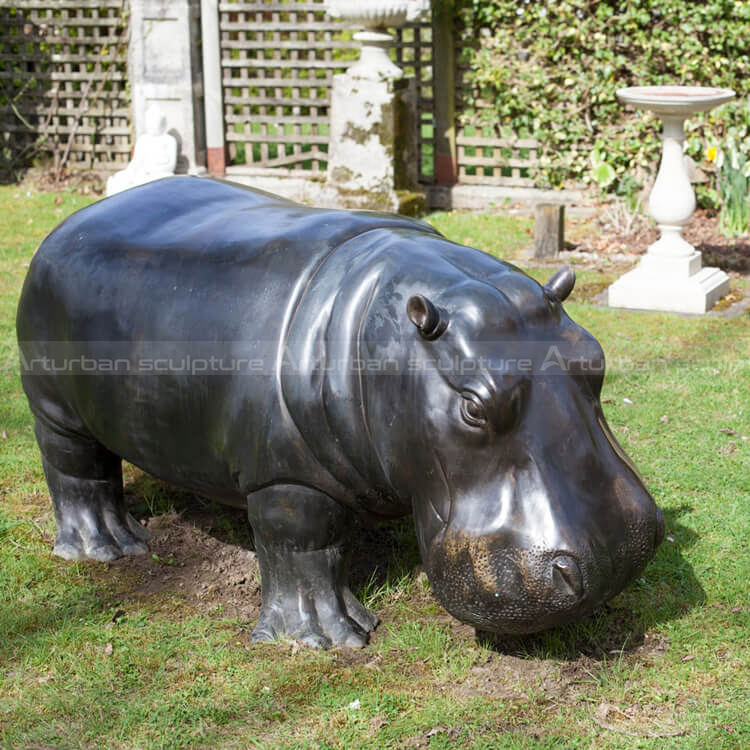 2. Production process of hippo garden sculpture
Step1 Design Communication:  You supply us with several photographs with dimensions.
Step 2 Project Consultation: Our team will make a production plan, according to your design, budget, delivery   time,  or any other service. Our final aim is to supply high quality and cost-saving   sculpture efficiently.
Step 3 Confirm Mold: We will make 1:1 clay or 3D mold,when finished clay mold,i will take photos for   your reference. The clay mold can modify any details till to your satisfaction.
Step 4 Carving and Polish: We will carving with natural marble according to clay mold. Then polished.
Step 5 Package: Strong wooden crate with waterproof and shockproof foam inside.
Send us your requirements now, we will reply to your email within 24 hours