1. Introduction of lama sculpture
This is a lama sculpture. It showcases the unique charm and elegant temperament of alpacas. The body of an alpaca is tall and strong,
with a head of soft hair, showcasing a beautiful figure. Their heads are high and their limbs are very powerful, reflecting the dynamic
and powerful nature of alpacas. The entire sculpture presents a vivid and realistic effect.
Bronze lama sculpture, as a decorative artwork, has a wide range of application scenarios and decorative effects. In indoor environments,
bronze alpaca sculptures can be placed in living rooms, study rooms, and other places as decorations to complement furniture, enhancing
the beauty and style of the entire space. In outdoor environments, bronze alpaca sculptures can be used in public places such as city squares,
gardens, scenic spots, etc., as landscape decorations, playing a role in beautifying the environment and adding cultural atmosphere. In addition,
bronze alpaca sculptures can also be given as gifts to friends and family, conveying blessings and beautiful wishes. In short, bronze alpaca
sculptures not only have ornamental value, but also have practical and cultural value.
Bronze lama sculpture, as an ancient handicraft, has manufacturing advantages. The bronze alpaca sculpture is made of unique materials,
has a long service life, and has characteristics such as oxidation resistance, corrosion resistance, and UV resistance, making it suitable for
outdoor decoration. Secondly, the production of bronze alpaca sculptures requires complex casting techniques and manual processing, with
exquisite craftsmanship and high artistic and collectible value.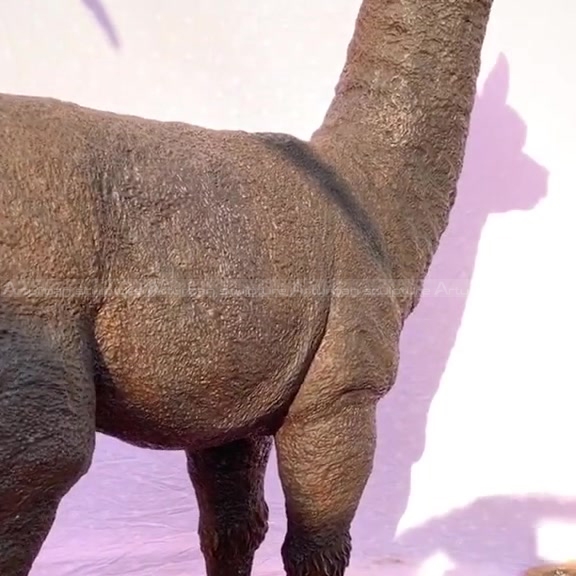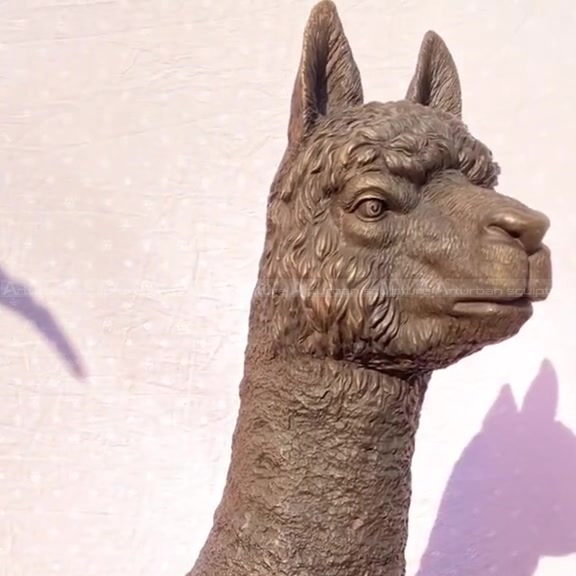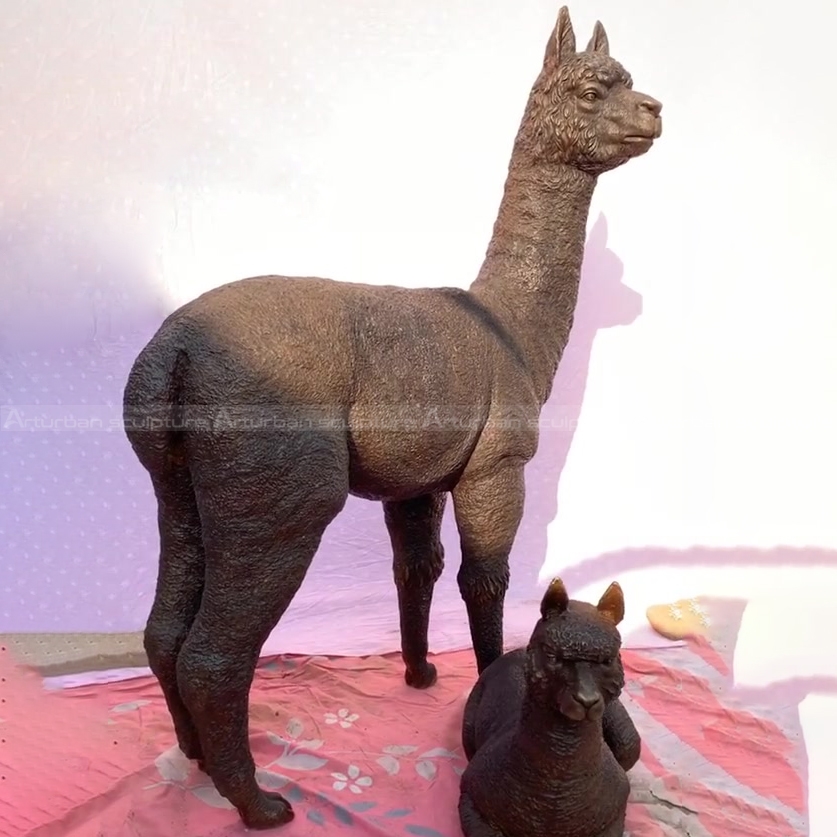 2. Production process
Step1 Design Communication:  You supply us with several photographs with dimensions.
Step 2 Project Consultation: Our team will make a production plan, according to your design, budget, delivery time,
or any other service. Our final aim is to supply high quality and cost-saving   sculpture efficiently.
Step 3 Confirm Mold: We will make 1:1 clay or 3D mold,when finished clay mold,i will take photos for   your reference.
The clay mold can modify any details till to your satisfaction.
Step 4 Carving and Polish: We will carving with natural marble according to clay mold. Then polished.
Step 5 Package: Strong wooden crate with waterproof and shockproof foam inside.
Send us your requirements now, we will reply to your email within 24 hours