1. Introduction of large bear statues for sale
The large bear statues for sale is an exquisite artwork with a very vivid shape. It presented a fierce scene of a huge wrestling bear
battle. Two huge grizzly bears stood with messy fur, open mouths, and sharp and fierce teeth. Their bodies are tightly intertwined,
their limbs intertwined, and the muscle lines of the bear are clearly visible. Their posture is robust and powerful, showcasing their
wildness and majesty. Their eyes were filled with wild fighting spirit and determination, as if they were engaged in a life and death
struggle for the remains of the elk. The entire sculpture gives a fierce and spectacular feeling, triggering shock and awe in the viewer's
heart. The luster and texture of bronze material add to the artistic charm of sculpture, making it more eye-catching and precious. This
bronze bear sculpture not only showcases the wild forces in nature, but also showcases the exquisite techniques and creativity of sculpture art.
Bear Statues for Outside are suitable for placement in outdoor public places, such as parks, squares, or scenic spots. It can become a
unique decoration for these places, attracting people's attention and interest. The durability and weather resistance of bronze material
enable it to withstand the test of outdoor environments. The robust image and intense scenes of bear sculpture can echo the natural
environment, adding a wild and primitive atmosphere. At the same time, it can also become a hot spot for people to watch and take photos,
bringing opportunities for interaction and entertainment. The domineering and powerful bronze bear sculpture can add a unique visual
artistic enjoyment to the environment and convey the symbolic significance of power and freedom to the viewer.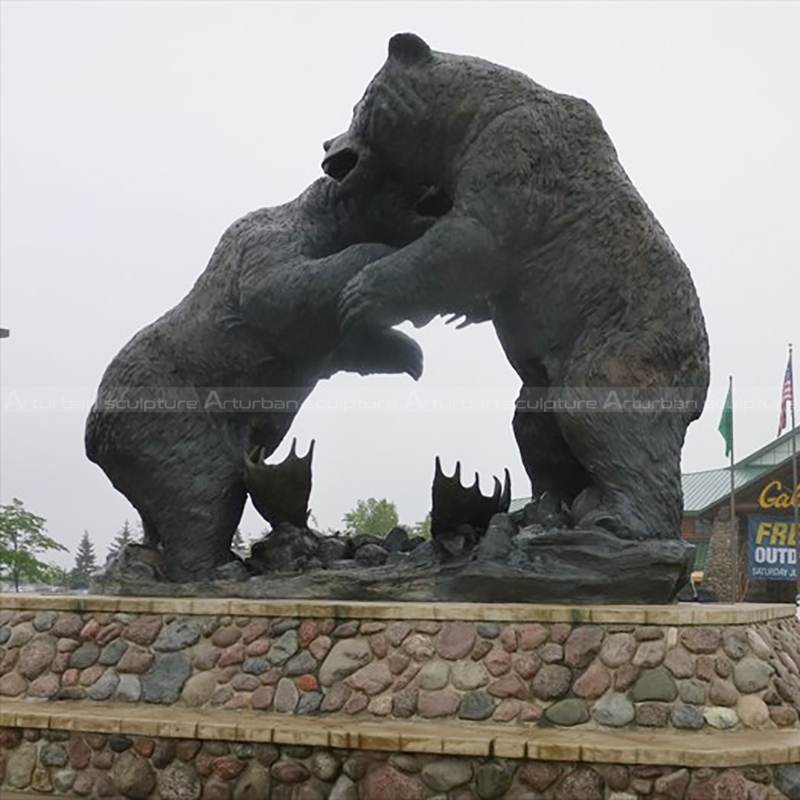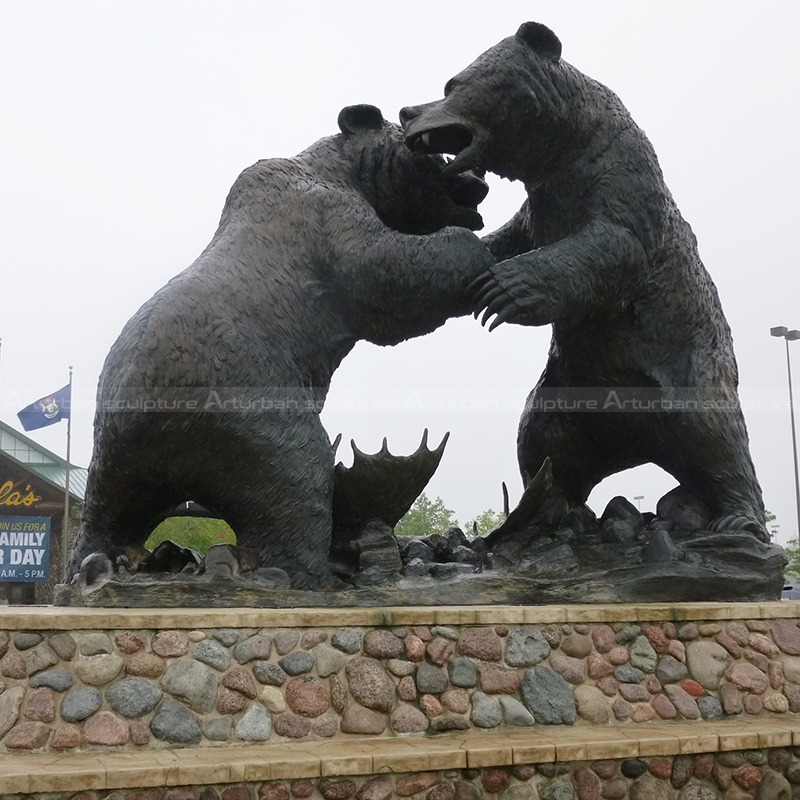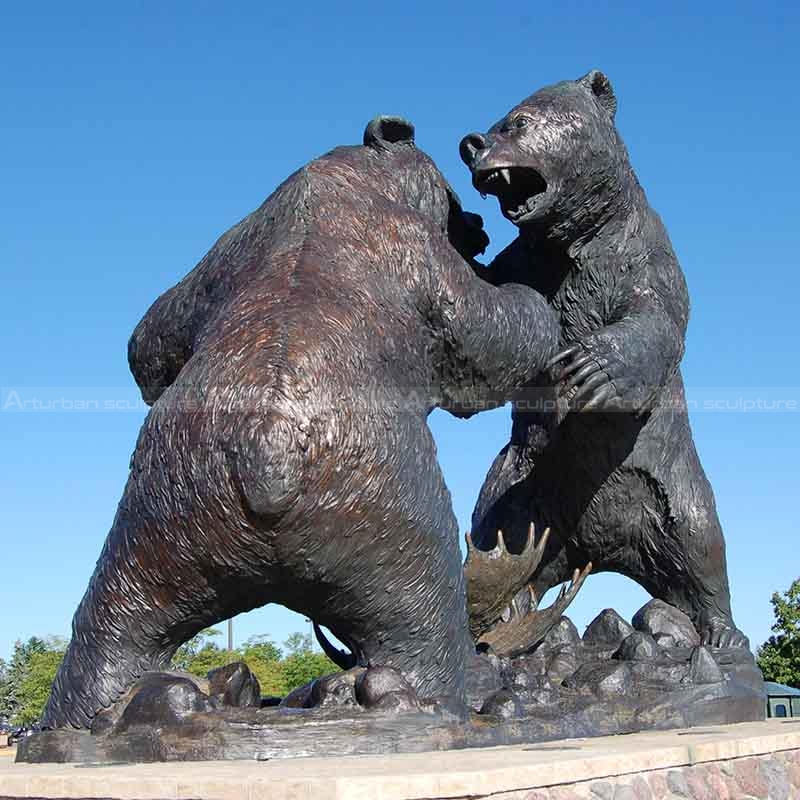 2. Production process
Step1 Design Communication:  You supply us with several photographs with dimensions.
Step 2 Project Consultation: Our team will make a production plan, according to your design, budget, delivery   time,  or any other service.
Our final aim is to supply high quality and cost-saving   sculpture efficiently.
Step 3 Confirm Mold: We will make 1:1 clay or 3D mold,when finished clay mold,i will take photos for   your reference. The clay mold can
modify any details till to your satisfaction.
Step 4 Carving and Polish: We will carving with natural marble according to clay mold. Then polished.
Step 5 Package: Strong wooden crate with waterproof and shockproof foam inside.
Send us your requirements now, we will reply to your email within 24 hours