1. Introduction of life size camel statue
This is a life size camel statue. This yellow camel presents its agility in a walking posture. It raised its head and gazed
ahead, as if welcoming the journey ahead. The arrogant posture of the camel expresses a unique confidence, while also
making people feel the charm of this unique animal. It reminds people of the unique beauty that camels reveal in the
desert. The whole is full of vitality and vitality, leaving a deep impression on people.
Camel sculptures are often used as decorations for gardens, landscapes, and other places, and are popular due to their
unique image and style. Camels symbolize travel, desert, perseverance, and courage, making them suitable for various
occasions. In some commercial venues, camel sculptures are also used as iconic decorations to attract more customers
and consumers for businesses. Overall, the decorative role of camel sculptures is rich and colorful, which can meet the
needs of different occasions.
There are many advantages to making camel sculptures. Camel sculptures can be made using different materials, such
as resin, metal, fiberglass, etc., which have high durability and weathering resistance. Secondly, the production process
of camel sculpture is very delicate, which can present a very realistic appearance and vivid details. In addition, camel
sculptures can also be made into different shapes and sizes, suitable for various occasions and environments.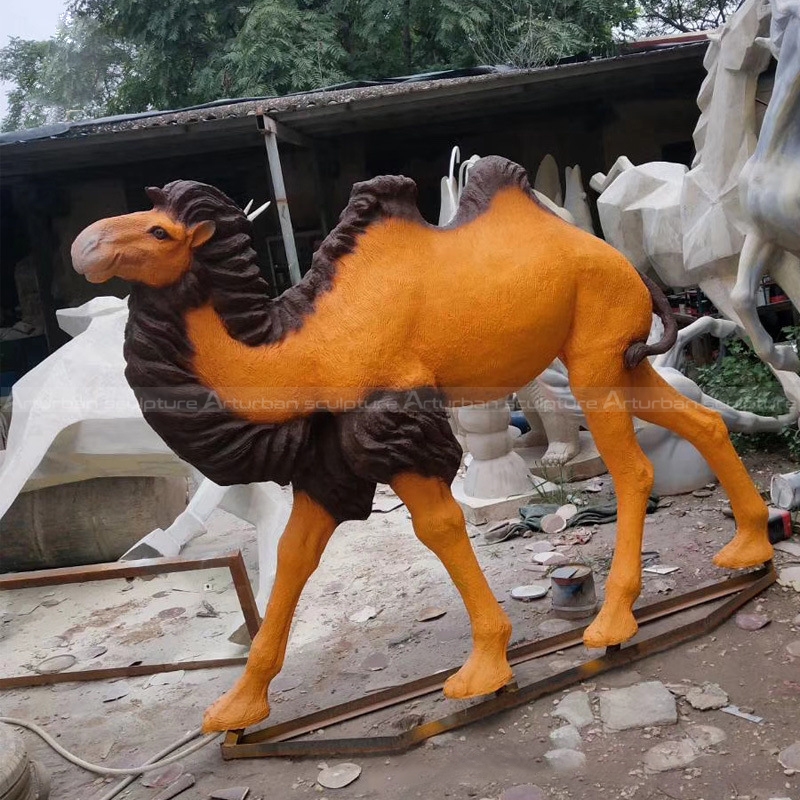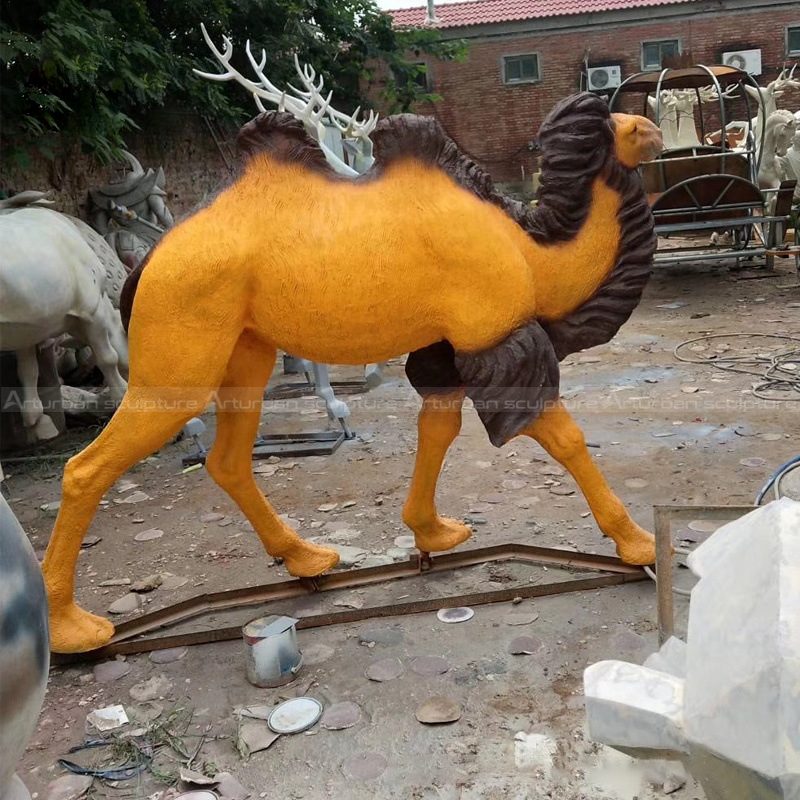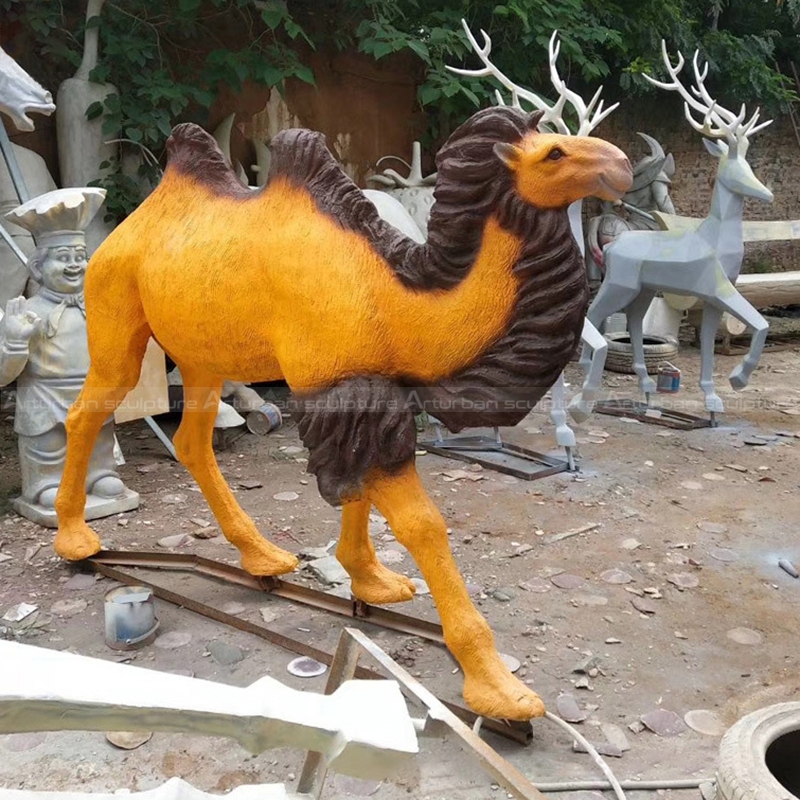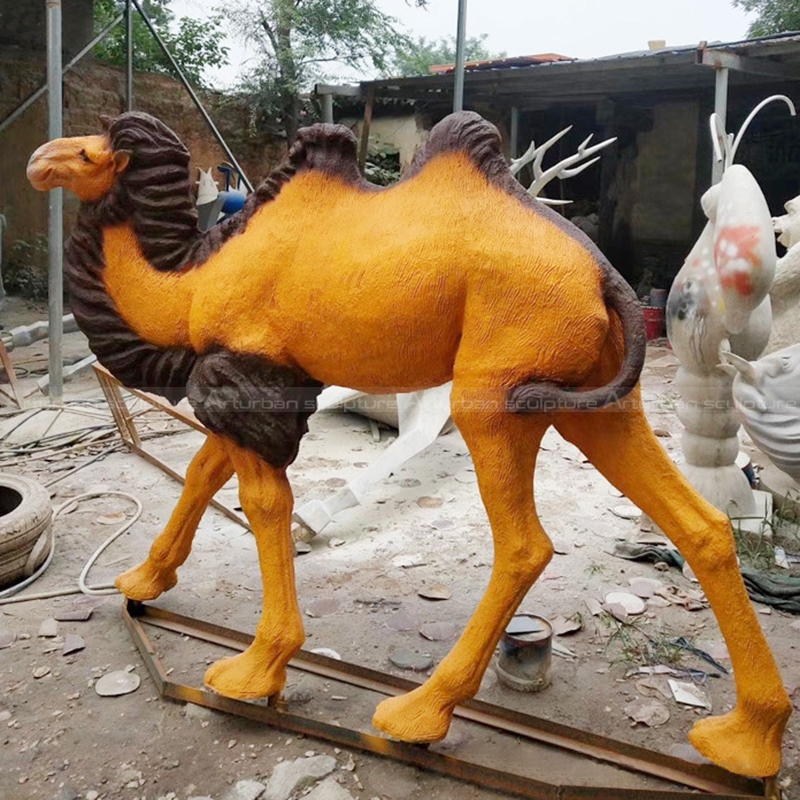 2. Production process of life size camel statue
Step1 Design Communication:  You supply us with several photographs with dimensions.
Step 2 Project Consultation: Our team will make a production plan, according to your design, budget, delivery   time,  or any other service. Our final aim is to supply high quality and cost-saving   sculpture efficiently.
Step 3 Confirm Mold: We will make 1:1 clay or 3D mold,when finished clay mold,i will take photos for   your reference. The clay mold can modify any details till to your satisfaction.
Step 4 Carving and Polish: We will carving with natural marble according to clay mold. Then polished.
Step 5 Package: Strong wooden crate with waterproof and shockproof foam inside.
Send us your requirements now, we will reply to your email within 24 hours