1. Introduction of life size leopard statue
This life size leopard statue is a very vivid image. The head of the bronze leopard is tilted to one side, and the performance of its muscles is very accurate and lifelike. The head of the leopard has agile eyes, and the entire body has smooth lines, making people feel a strong and agile atmosphere. The color of leopards is mainly bronze, which makes people feel very ancient and mysterious. The leopard's paws are also very realistic, vividly presenting the shape and texture of the leopard's paws.
The decorative effect of the bronze leopard sculpture is very significant. The leopard has long been regarded as a symbol of bravery, majesty, strength, and speed. Therefore, this sculpture can be widely used for decoration in various occasions, such as public squares, museums, public buildings, private courtyards, and so on. It can not only add a beautiful scenery to these places, but also demonstrate the bravery and majesty represented by leopards.
The advantages of making Bronze Leopard Sculpture mainly lie in their materials and production techniques. Bronze is a hard, malleable metal material that can well express the three-dimensional and detailed aspects of sculpture. The process of making bronze sculptures is also very unique and complex, requiring multiple steps, including prototype production, wax turning, casting, polishing, and so on. These processes require superb craftsmanship and strict quality control to produce such excellent sculpture works.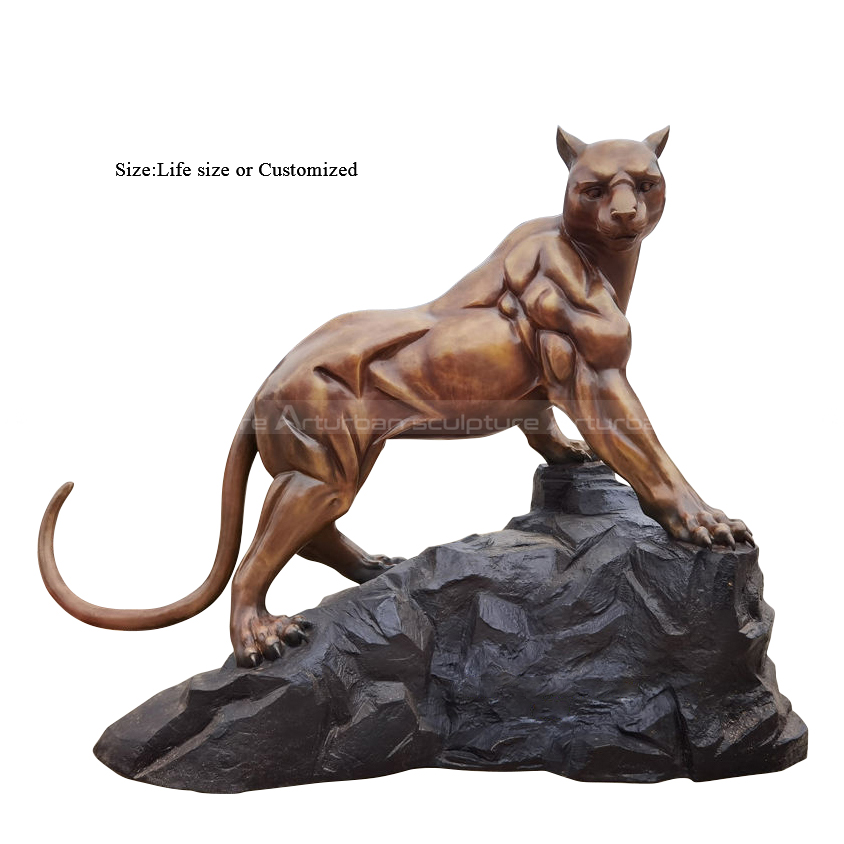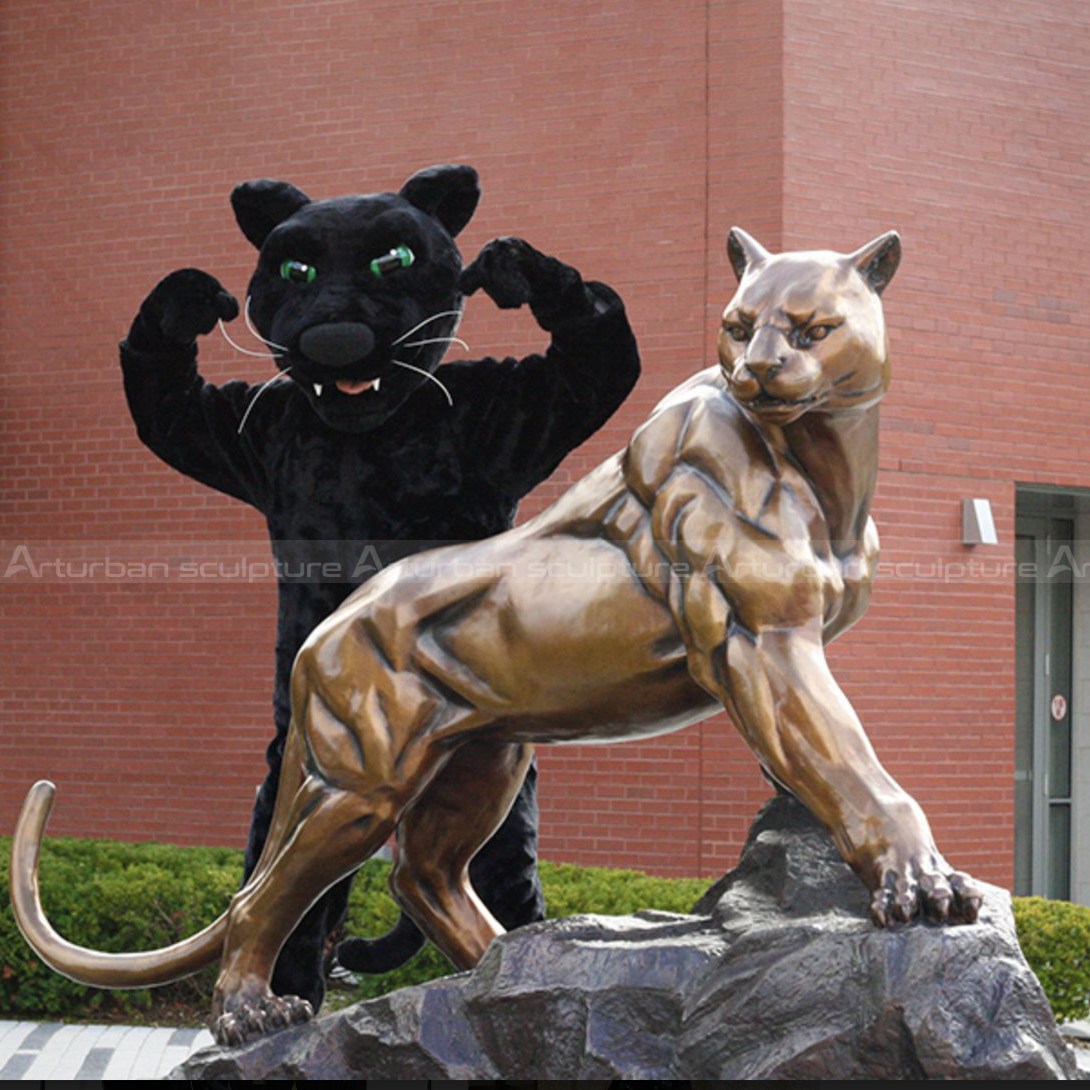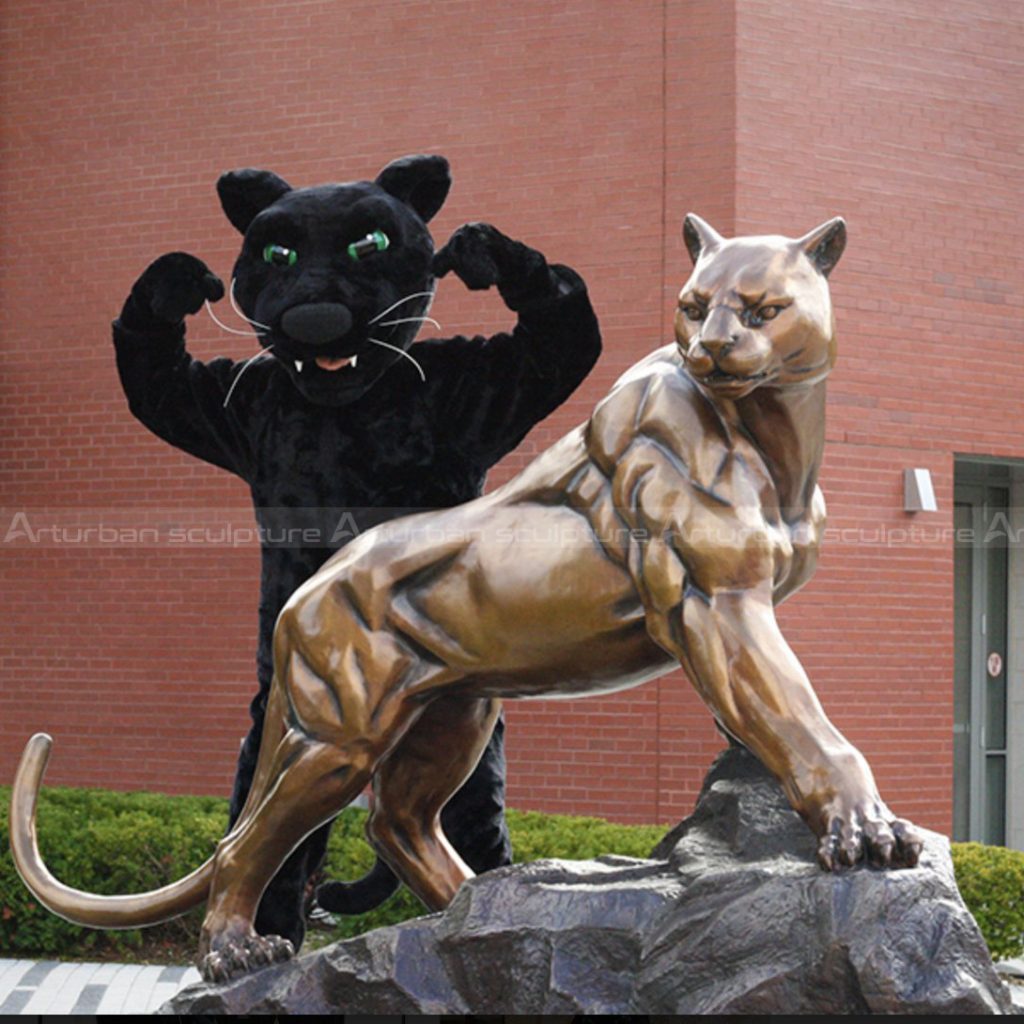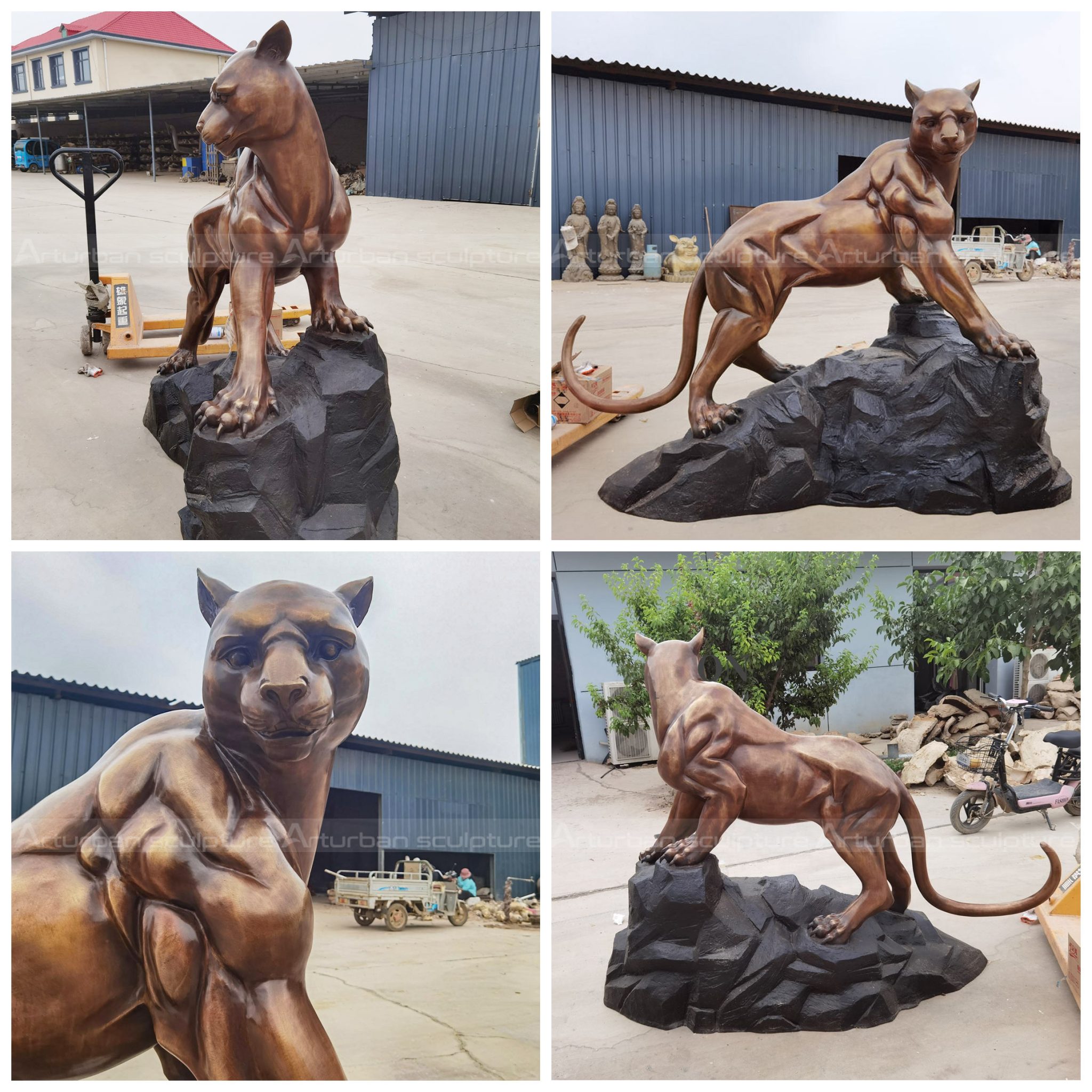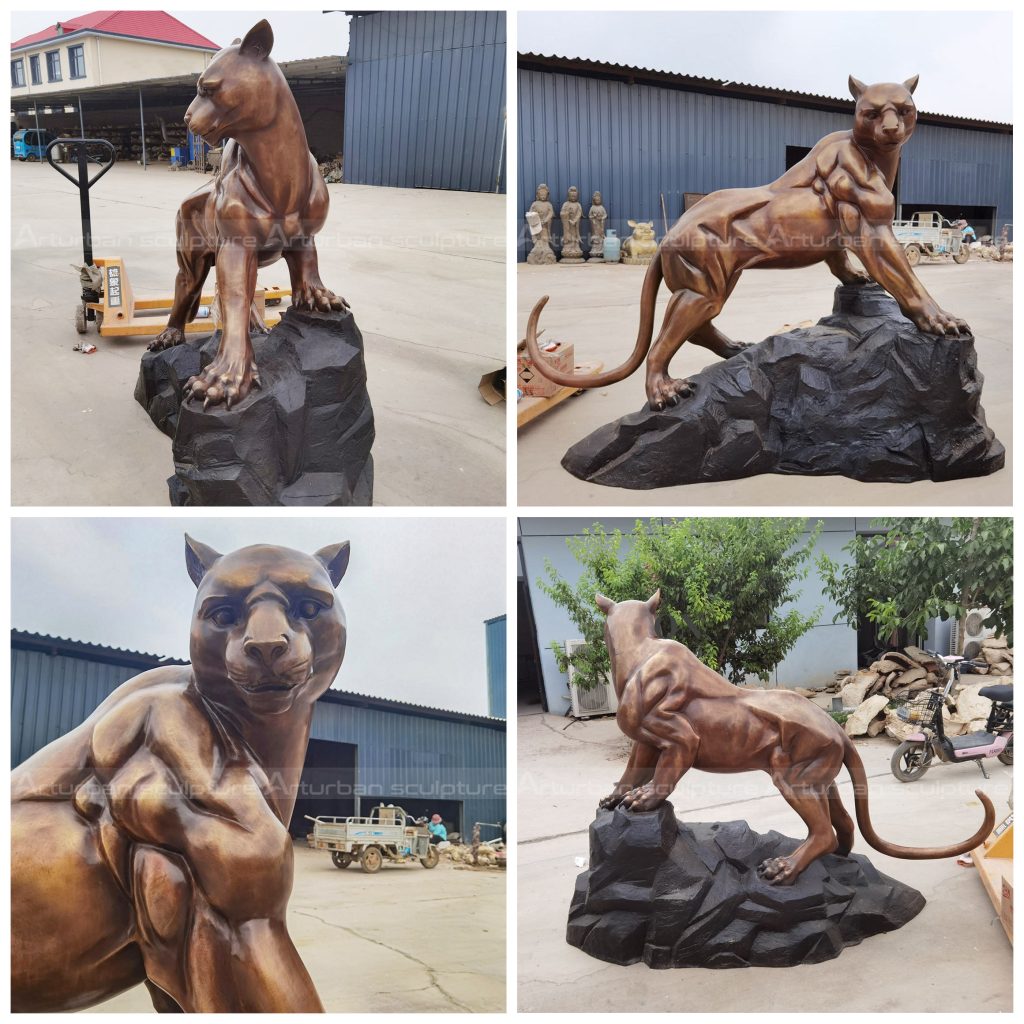 2. Production process
Step1 Design Communication:  You supply us with several photographs with dimensions.
Step 2 Project Consultation: Our team will make a production plan, according to your design, budget, delivery   time,  or any other service. Our final aim is to supply high quality and cost-saving   sculpture efficiently.
Step 3 Confirm Mold: We will make 1:1 clay or 3D mold,when finished clay mold,i will take photos for   your reference. The clay mold can modify any details till to your satisfaction.
Step 4 Carving and Polish: We will carving with natural marble according to clay mold. Then polished.
Step 5 Package: Strong wooden crate with waterproof and shockproof foam inside.
Send us your requirements now, we will reply to your email within 24 hours