1. Introduction of octopus garden statue
This is an octopus garden statue. The yellow fiberglass octopus sculpture is an amazing artwork. It is inspired by octopuses and
vividly reproduces this mysterious and multi legged marine organism. The sculpture displays the eight tentacles of an octopus,
interwoven together to form a dynamic and smooth posture.
This sculpture is very eye-catching in appearance. The yellow color gives a bright and lively feeling, making the sculpture more
vibrant and eye-catching. The tentacles of octopuses are intricately shaped, showcasing their flexibility and mystery. The dynamic
and fluid design makes the sculpture appear vivid and vibrant in space.
The fiberglass material gives octopus sculptures many advantages in production. Firstly, fiberglass has the characteristics of being
lightweight and sturdy, allowing sculptures to be displayed in both indoor and outdoor environments, and to withstand various
climatic conditions. Its durability and corrosion resistance also make the sculpture have a longer service life.
In addition, the plasticity of fiberglass material also allows sculptors to be more flexible in the design process. We can create rich and
diverse octopus forms and details based on our own creativity and ideas. The coating ability of fiberglass also means that sculptures
can present various bright colors, enhancing visual impact.
In short, the yellow fiberglass octopus sculpture, with its bright colors, smooth shape, and advantages of fiberglass material, has become
a unique and eye-catching artwork. It can not only serve as an ornament to light up space, but also express people's respect and love for
nature and marine life. Whether placed indoors or outdoors, such sculptures can attract people's attention, bring joy and surprise.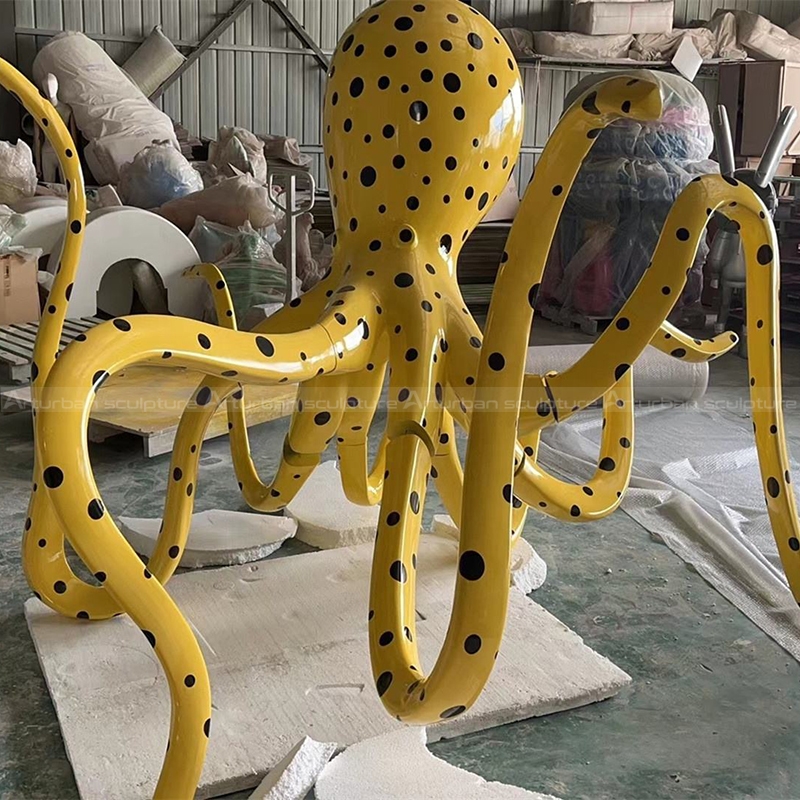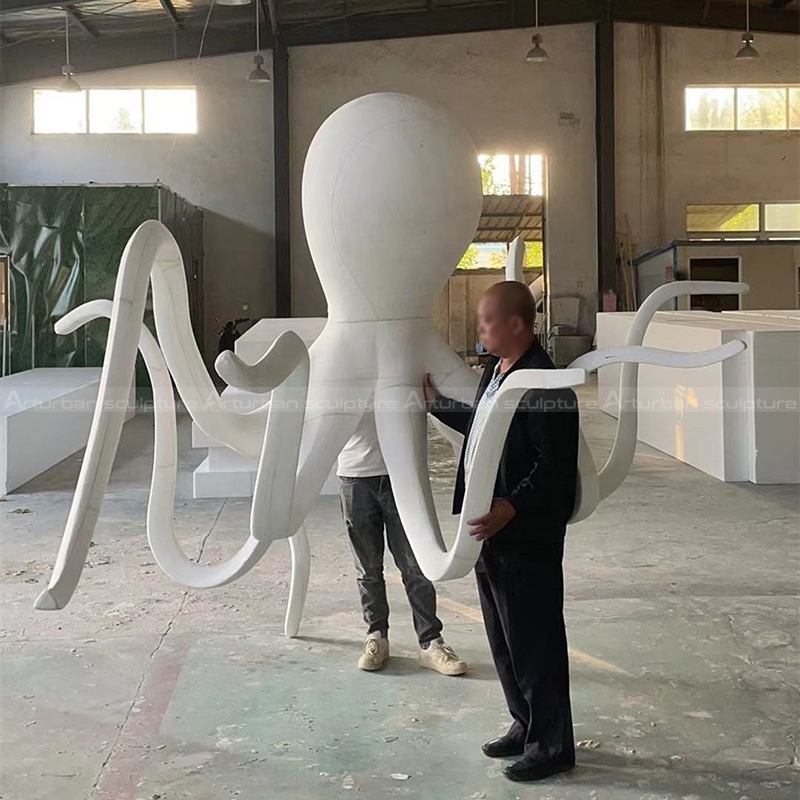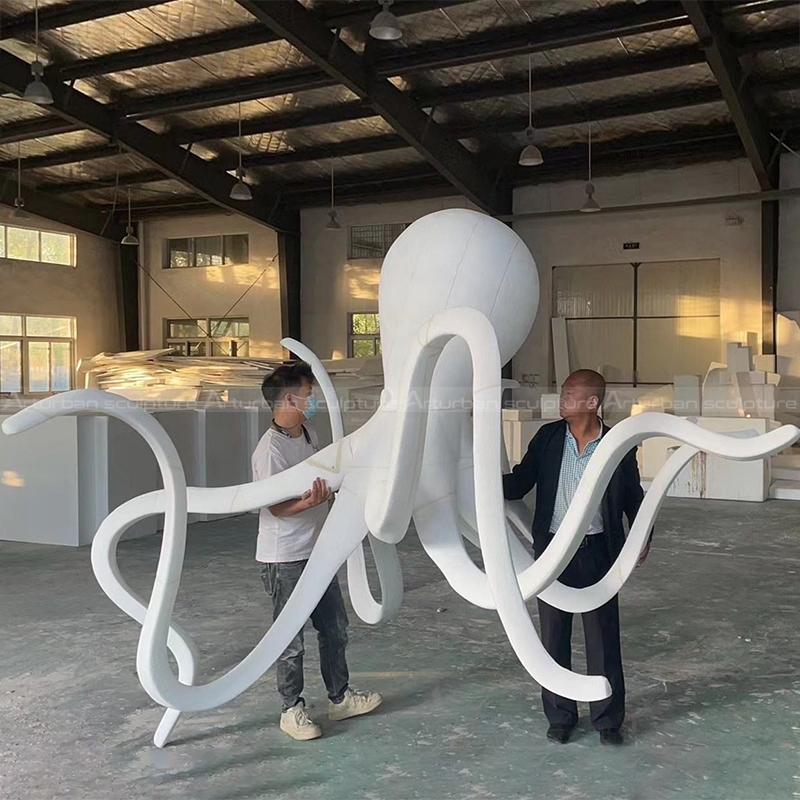 2. Production process
Step1 Design Communication:  You supply us with several photographs with dimensions.
Step 2 Project Consultation: Our team will make a production plan, according to your design, budget, delivery time,
or any other service. Our final aim is to supply high quality and cost-saving   sculpture efficiently.
Step 3 Confirm Mold: We will make 1:1 clay or 3D mold,when finished clay mold,i will take photos for   your reference.
The clay mold can modify any details till to your satisfaction.
Step 4 Carving and Polish: We will carving with natural marble according to clay mold. Then polished.
Step 5 Package: Strong wooden crate with waterproof and shockproof foam inside.
Send us your requirements now, we will reply to your email within 24 hours