1. Introduction of ostrich garden statue
This is a ostrich garden statue. Ostrich is a tall bird that is often used to carve into sculptures. It has slender legs, a curved neck, and large
and beautiful eyes. The ostrich's body has the texture and details of feathers, and meticulous carving can make the sculpture more realistic.
Ostrich feathers are often made using a special processing method to make them appear more realistic.
Ostrich sculpture has attracted the attention of many collectors due to its unique appearance and posture. Sculptures of these large birds
are usually displayed in both indoor and outdoor public places. Indoor, ostrich sculptures can be placed in spaces such as halls, living rooms,
and study rooms as decorative furnishings. Outdoor, ostrich sculptures can be placed in gardens, parks, squares, and other places. As
landscape sculptures, they not only enhance the environmental aesthetics, but also provide a background for tourists to take photos as souvenirs.
Ostrich sculpture is a very unique type of animal sculpture, which has the following advantages in production: firstly, ostrich sculpture is made
of a wide range of materials, including bronze, fiberglass, resin, and other materials, making the expression of sculpture more diverse. Secondly,
the image of ostrich sculptures is vivid and realistic, with ostrich feathers, legs, and long necks all being made very realistic, making viewers feel
as if they are in the wild. Ostrich sculpture has the advantages of a wide range of materials, realistic images, and high decorative value, making
it one of the popular animal sculptures.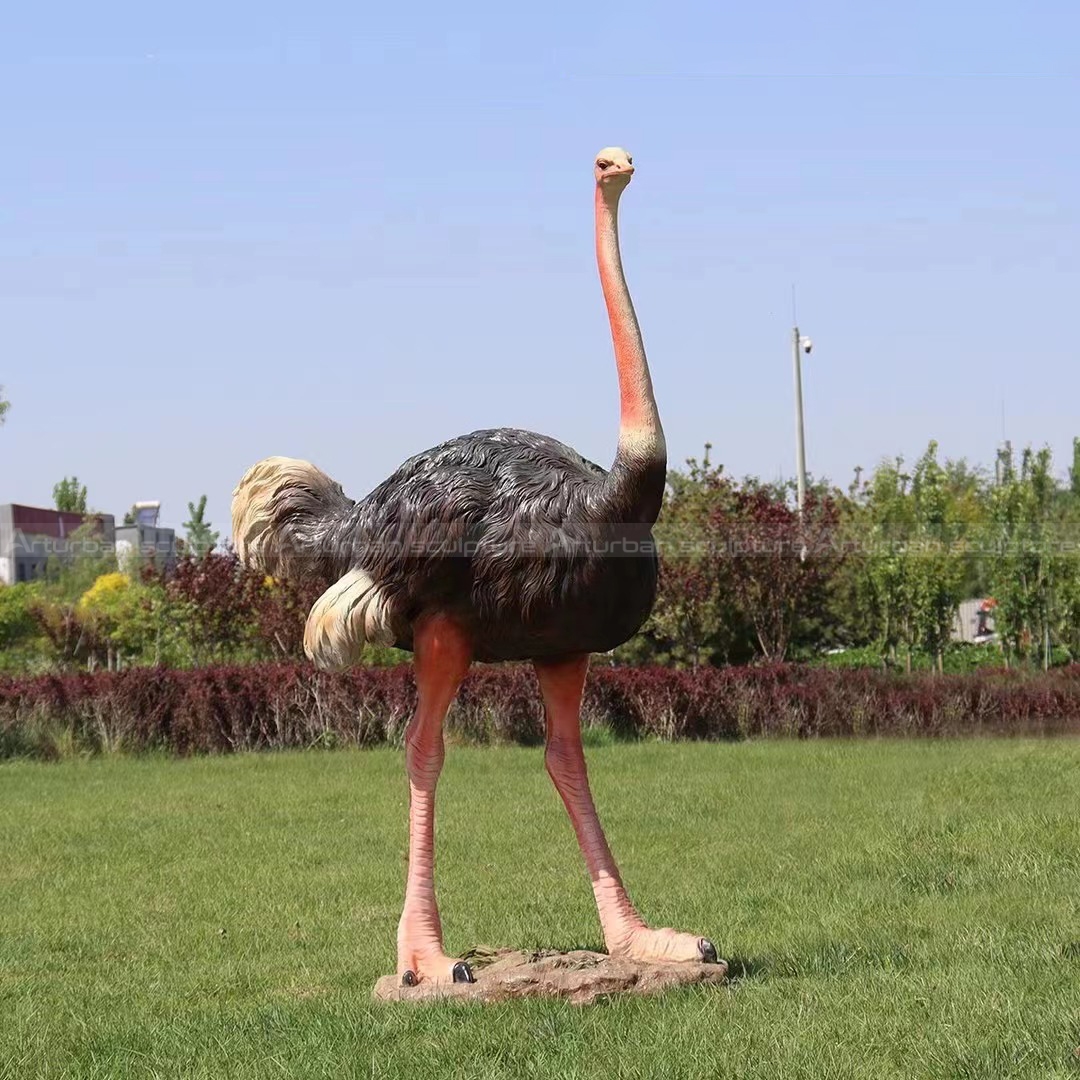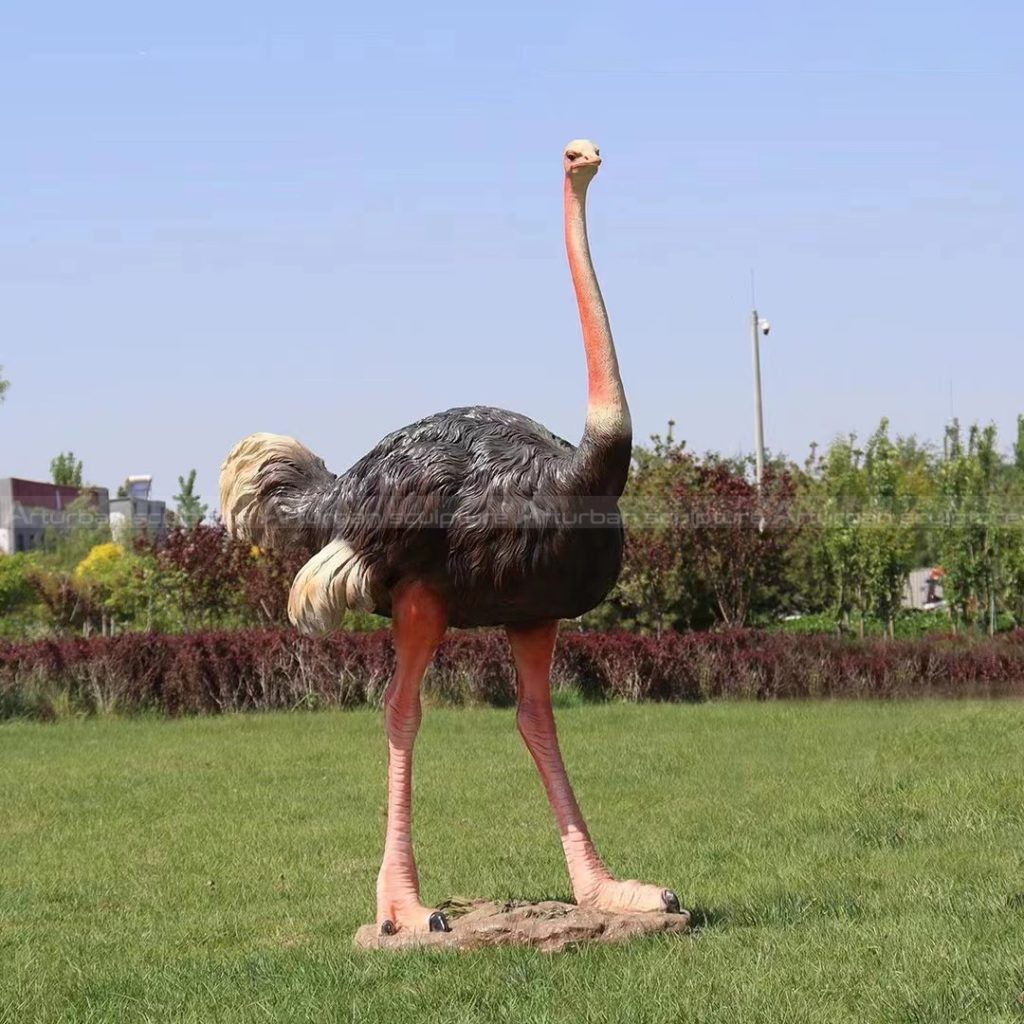 2. Production process
Step1 Design Communication:  You supply us with several photographs with dimensions.
Step 2 Project Consultation: Our team will make a production plan, according to your design, budget, delivery time,
or any other service. Our final aim is to supply high quality and cost-saving   sculpture efficiently.
Step 3 Confirm Mold: We will make 1:1 clay or 3D mold,when finished clay mold,i will take photos for   your reference.
The clay mold can modify any details till to your satisfaction.
Step 4 Carving and Polish: We will carving with natural marble according to clay mold. Then polished.
Step 5 Package: Strong wooden crate with waterproof and shockproof foam inside.
Send us your requirements now, we will reply to your email within 24 hours