1. Introduction of outdoor cat sculpture
The outdoor cat sculpture is an exquisite artwork. It is including a chair, a cat sitting on the back of the chair and a pair of slippers.
The chair presents detailed textures and curves, creating a comfortable and pleasant atmosphere. The cat's posture is relaxed and
comfortable, as if enjoying moments of sunshine and tranquility. The slippers are placed next to the chair, conveying a warm and
relaxed feeling to people. The bag next to it is printed with the words' don't be polite ', symbolizing a warm and friendly attitude.
This monument is a popular attraction that attracts children and adults to take photos together. It brings a warm and comfortable
feeling to people, as if inviting everyone to sit down and relax. The entire sculpture is full of artistic charm and ornamental value.
Through this sculpture, the author successfully expresses the theme of hospitality and comfort, allowing viewers to experience
resonance and pleasure while enjoying it. Bronze Cat Garden Statue can be placed in public spaces, gardens, courtyards, or indoors,
bringing a sense of comfort and pleasure to people.
The advantage of production lies in the use of bronze material. Bronze has durability and antioxidant properties, which can withstand
the test of time and maintain its beauty and quality. The luster and texture of bronze material endow the sculpture with a unique charm,
allowing it to emit a brilliant light under the illumination of light. In addition, the plasticity and processability of bronze also provide
flexibility for the production of sculptures. Sculptors can finely shape each detail according to design needs, making the overall image
more lifelike. At the same time, bronze material can also withstand complex structures and shapes, making the expressive power of
sculptures more rich and precise.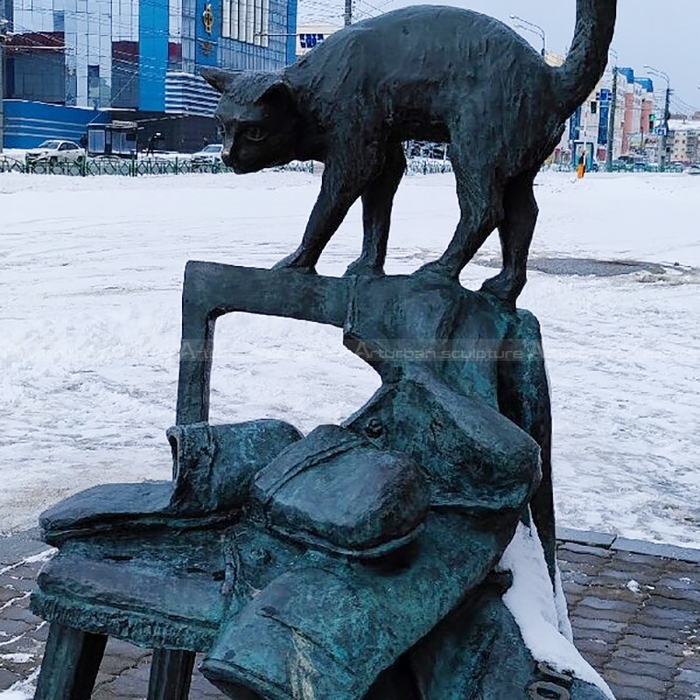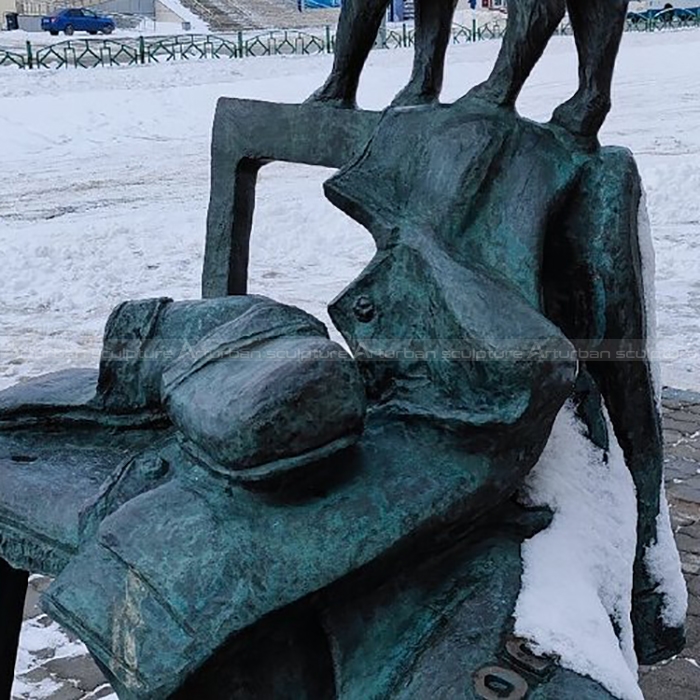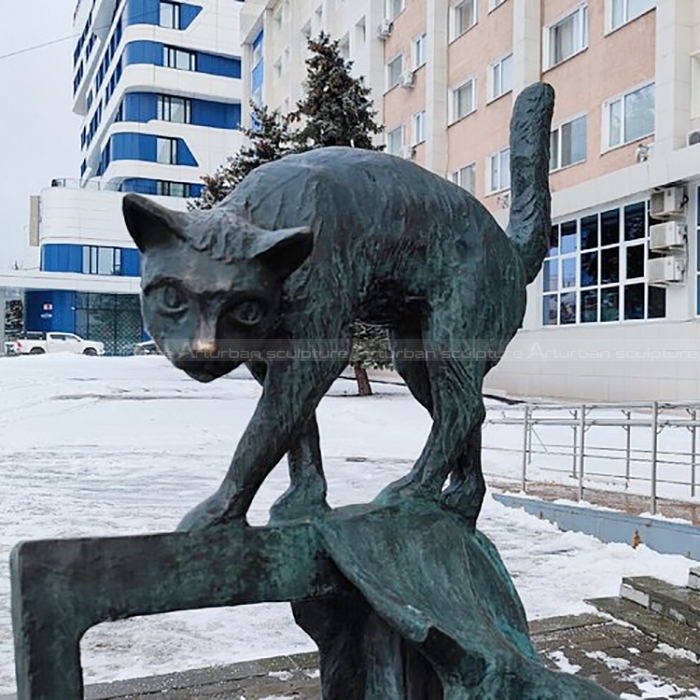 2. Production process
Step1 Design Communication:  You supply us with several photographs with dimensions.
Step 2 Project Consultation: Our team will make a production plan, according to your design, budget, delivery   time,  or any other service.
Our final aim is to supply high quality and cost-saving   sculpture efficiently.
Step 3 Confirm Mold: We will make 1:1 clay or 3D mold,when finished clay mold,i will take photos for   your reference. The clay mold can
modify any details till to your satisfaction.
Step 4 Carving and Polish: We will carving with natural marble according to clay mold. Then polished.
Step 5 Package: Strong wooden crate with waterproof and shockproof foam inside.
Send us your requirements now, we will reply to your email within 24 hours