1. Introduction of painted rabbit statue
This painted rabbit statue looks very irascible. It attracts people's attention with its unique appearance. This rabbit sculpture is in a sitting posture, with two long ears standing upright, revealing a sense of alertness and alertness. Rabbits have big teeth, demonstrating their lifestyle and abundant energy. The mouthwatering scene is that it covers its mouth with one hand, as if secretly enjoying a certain delicacy. This posture is both cute and interesting, giving people a sense of joy and closeness. The entire rabbit sculpture presents a lively and playful atmosphere, making people unable to resist wanting to get close to and interact with it.
Rabbit sculpture not only attracts people in appearance, but also has a certain decorative effect. They can be used as indoor and outdoor decorations, adding a sense of childlike charm and vitality to the space. Whether placed in gardens, parks, courtyards, or indoor spaces, rabbit sculptures can bring warmth and joy to the environment.
The advantage of making rabbit sculptures is that we can use different materials and techniques, such as resin, fiberglass, copper, etc., to give the sculpture a rich texture and detailed expression. During the production process, the image and features of the rabbit can be accurately shaped, making the sculpture more realistic and three-dimensional. At the same time, we can also use delicate painting techniques to make the rabbit's color, mouth, and other details more vivid.
Overall, rabbit sculpture has become a beloved art form due to its cute and vivid image, as well as its decorative and production advantages. Whether as indoor decorations or outdoor landscapes, rabbit sculptures can bring joy and vitality to people, allowing them to feel the charm and warmth of nature.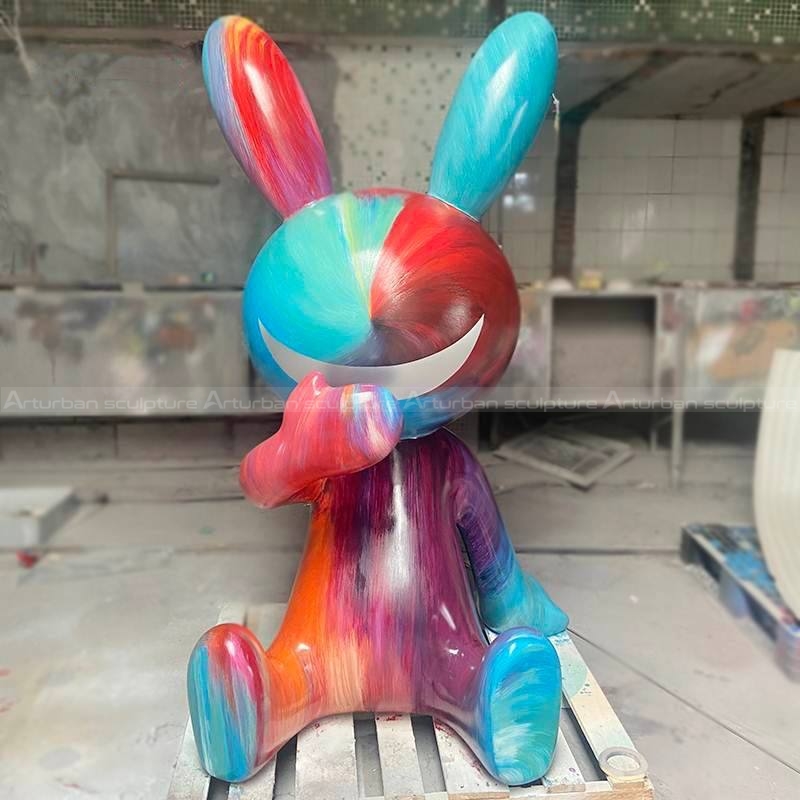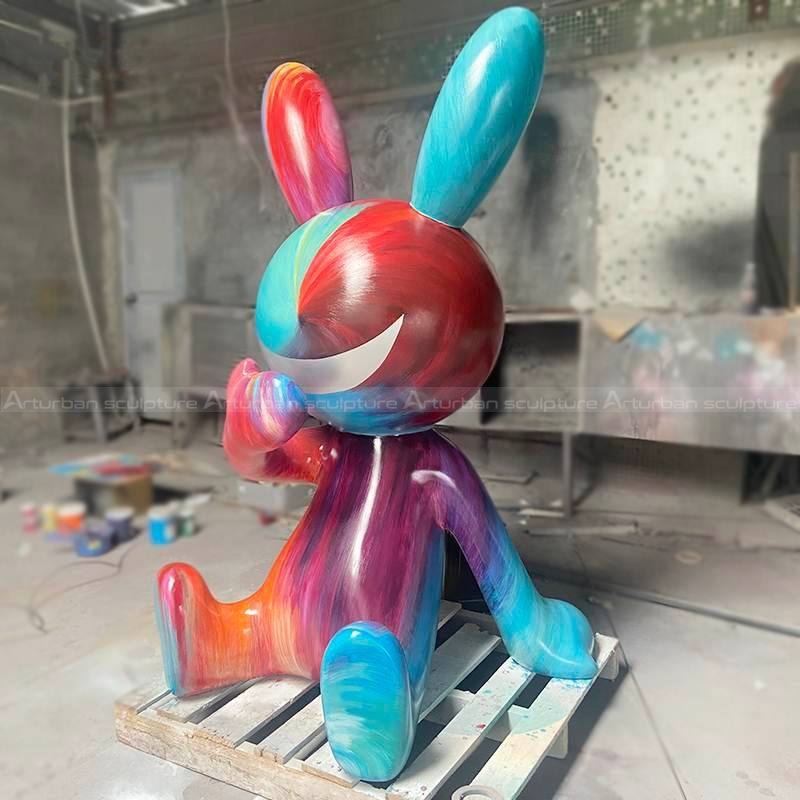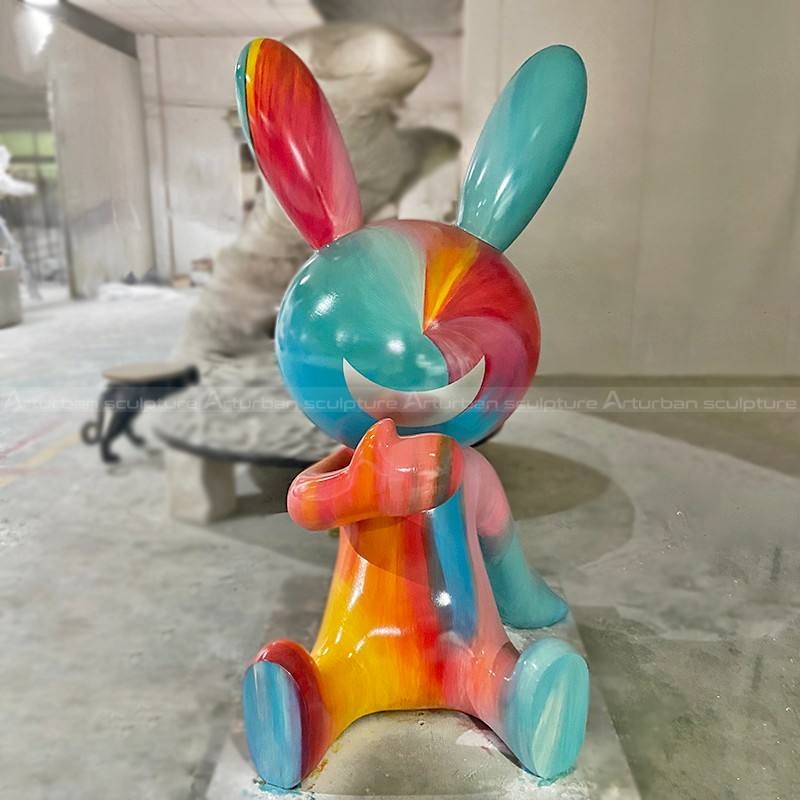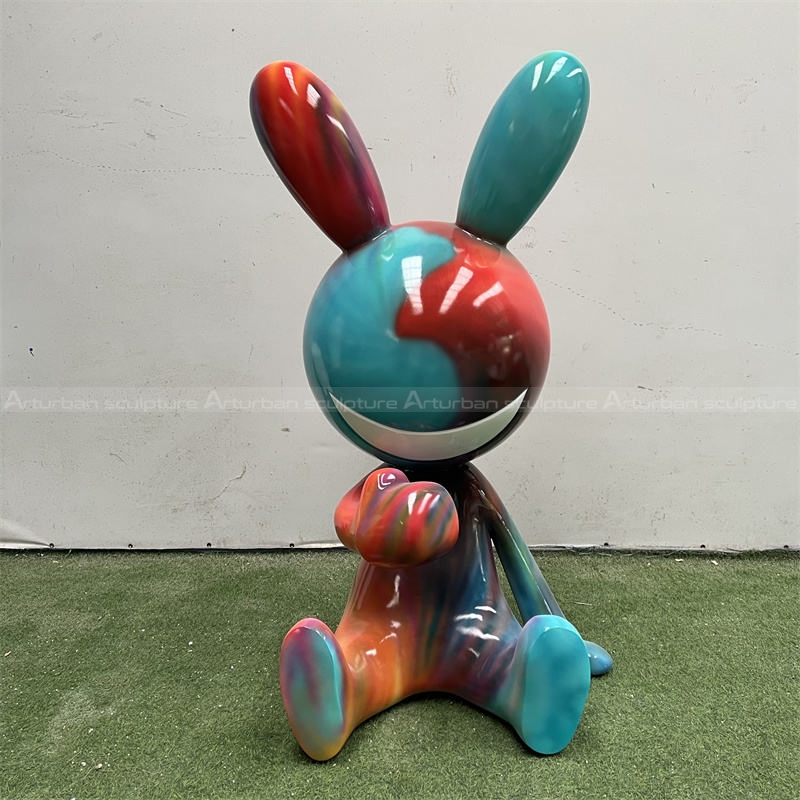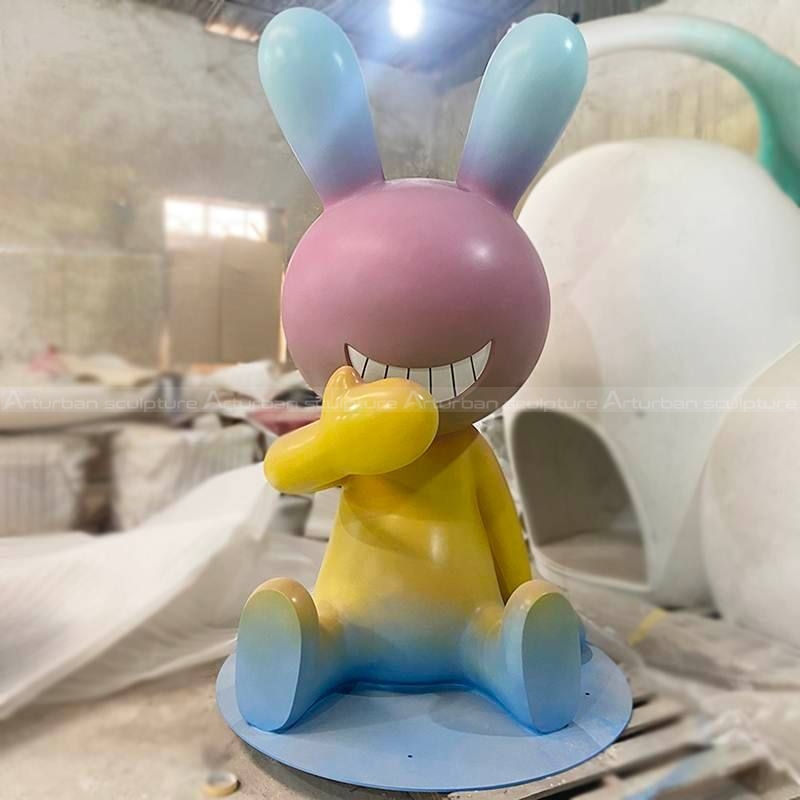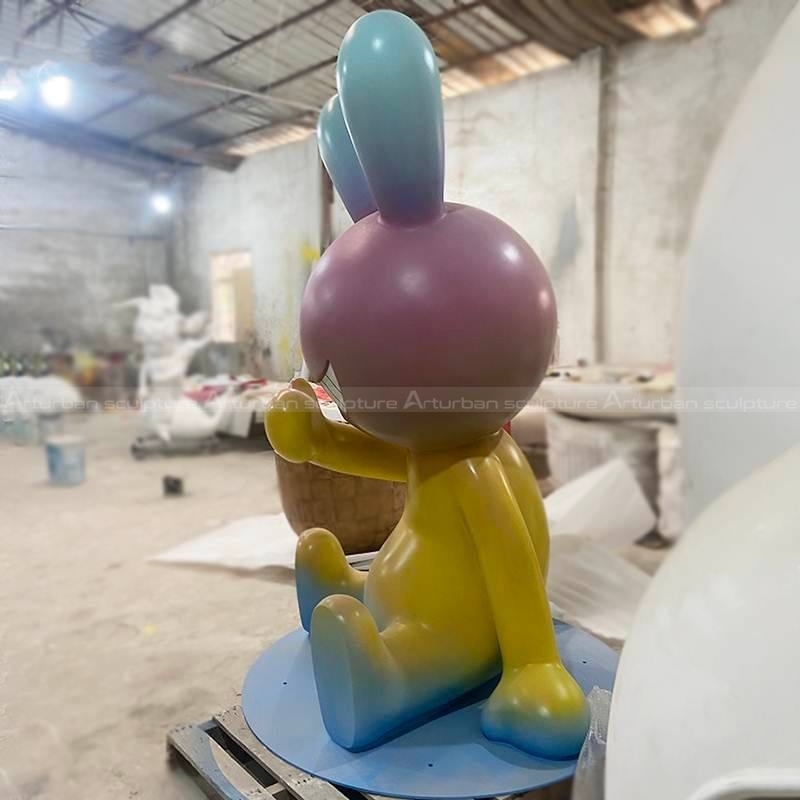 2. Production process of painted rabbit statue
Step1 Design Communication:  You supply us with several photographs with dimensions.
Step 2 Project Consultation: Our team will make a production plan, according to your design, budget, delivery time,  or any other service.
Our final aim is to supply high quality and cost-saving   sculpture efficiently.
Step 3 Confirm Mold: We will make 1:1 clay or 3D mold,when finished clay mold,i will take photos for   your reference. The clay mold can
modify any details till to your satisfaction.
Step 4 Carving and Polish: We will make fiberglass statue according to clay mold. Then polished.
Step 5 Package: Strong wooden crate with waterproof and shockproof foam inside.
Send us your requirements now, we will reply to your email within 24 hours