1. Introduction of pelican statue for garden
Pelican statue for garden is a typical work of modern art. Its design and significance reflect the characteristics
and style of modern art. The design inspiration of this sculpture is derived from the pelican bird. In the
sculpture, it is shown as standing on a wood with a rope tied above it.
The significance of the copper sculpture of the pelican is also worth exploring. Pelican bird has a symbolic
meaning in many cultures. It is considered as a symbol of wisdom and insight, and also represents elegance
and freedom. In this sculpture, the image of the pelican bird is used to express people's yearning and pursuit
for wisdom, insight and freedom, and also represents people's concern and appeal for ecological protection
and environmental protection
Pelican bronze sculpture is a very successful work of art. Its design and significance are very characteristic
and style of modern art. Through this work, people can feel the artists' deep thinking and expression of life,
nature and human values, as well as their concern and appeal for environmental protection and ecological
balance.
The advantage of Arturban custom bird sculpture lies in its excellent creative design and exquisite craftsmanship.
Artists in Arturban can customize their unique bird sculpture works according to customers' requirements and
ideas, making each work a unique work of art. At the same time, Arturban can also provide customers with a variety
of material and process options to ensure that each sculpture works meet customer requirements and expectations.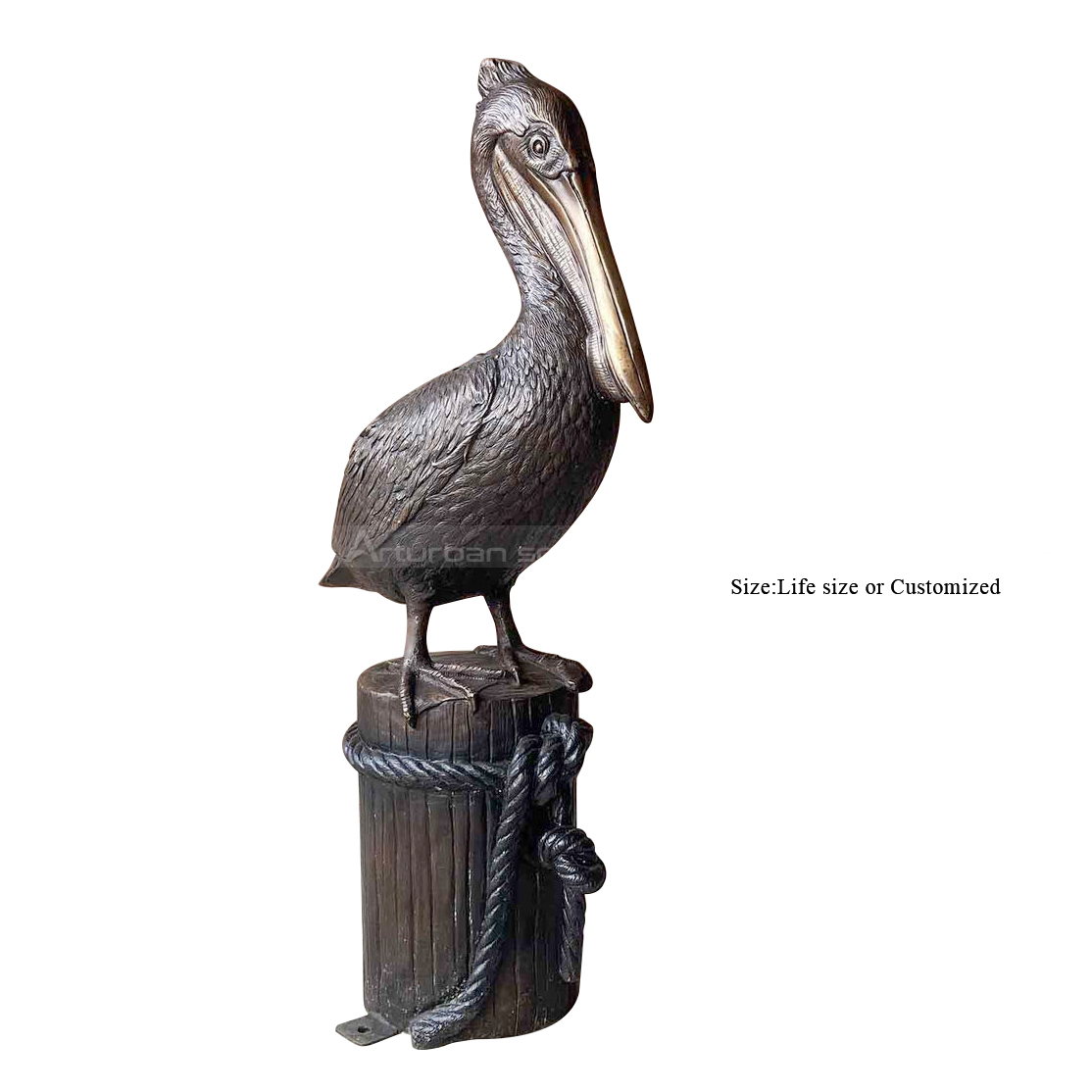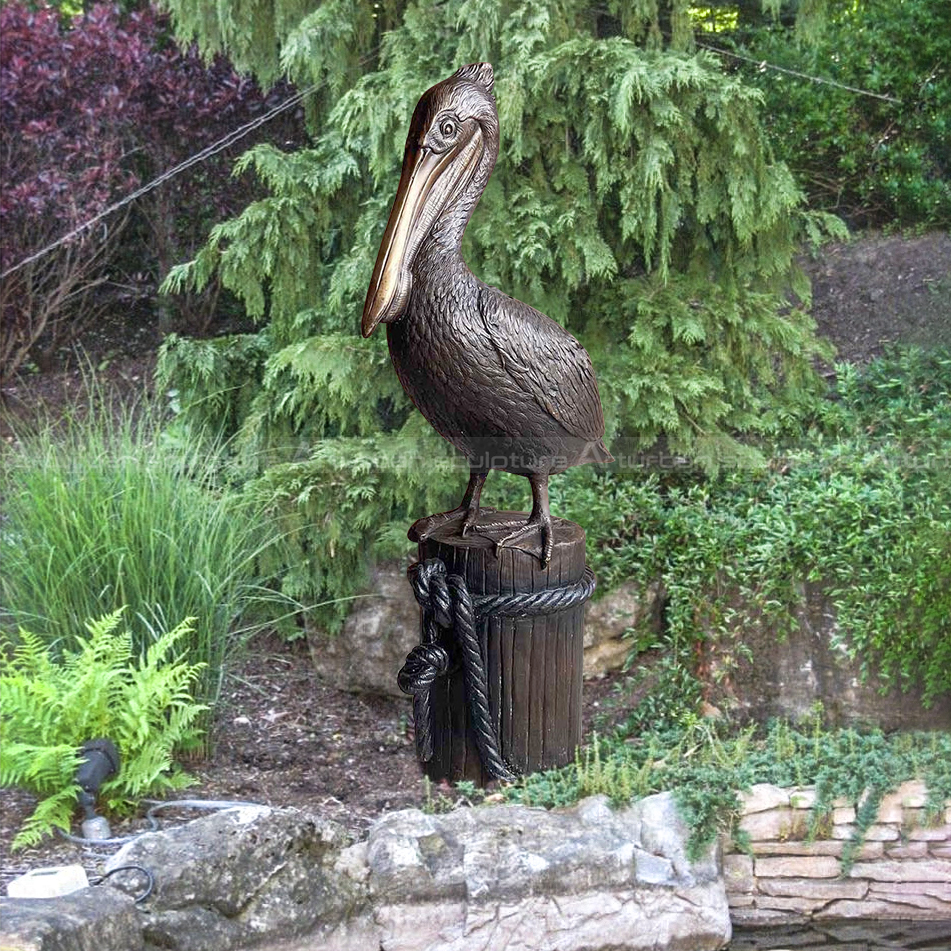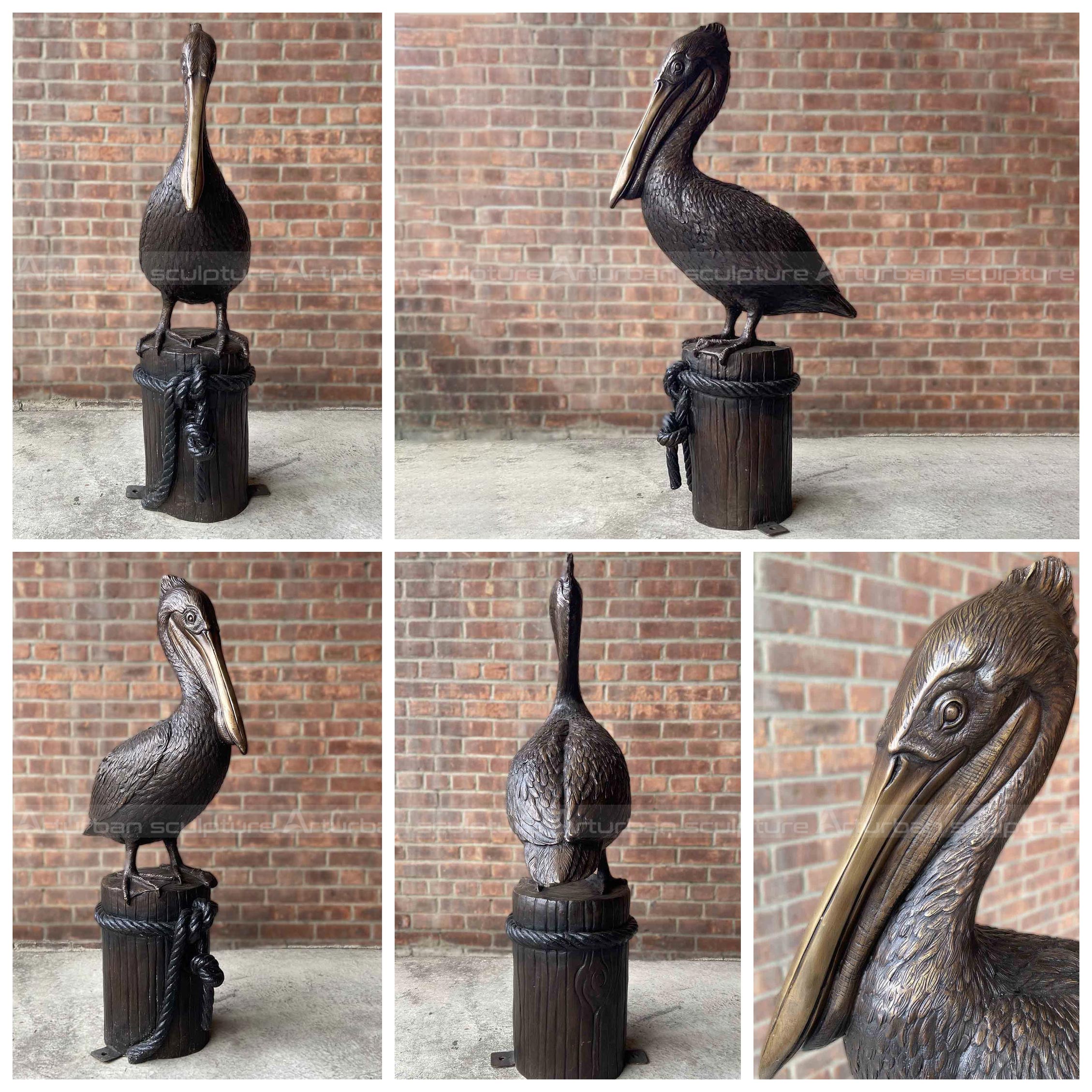 2. Production process
Step1 Design Communication:  You supply us with several photographs with dimensions.
Step 2 Project Consultation: Our team will make a production plan, according to your design, budget, delivery   time,  or any other service. Our final aim is to supply high quality and cost-saving   sculpture efficiently.
Step 3 Confirm Mold: We will make 1:1 clay or 3D mold,when finished clay mold,i will take photos for   your reference. The clay mold can modify any details till to your satisfaction.
Step 4 Carving and Polish: We will carving with natural marble according to clay mold. Then polished.
Step 5 Package: Strong wooden crate with waterproof and shockproof foam inside.
Send us your requirements now, we will reply to your email within 24 hours