1. Introduction of rabbit figurines for garden
This life-size rabbit figurines for garden looks very irascible. The fiberglass rabbit statue is a high-quality decoration
with many advantages. These statues are made into rabbits in various shapes using geometric cutting techniques,
making them more personalized and unique. The long ears and swinging hands and feet of the rabbit make the statue
look like dancing, full of vitality and vitality.
In addition to its shape, fiberglass rabbit statues can also be painted in various colors to match the environment and
other decorations. These statues are usually used to decorate public places, gardens, theme parks, shopping malls, etc.
In these occasions, fiberglass rabbit statues can add vitality and beauty to the environment.
The advantage of making fiberglass Rabbit Statues for Sale is that they are durable, waterproof, corrosion-resistant,
and easy to maintain. Statues made of fiberglass have the characteristics of lightweight, high strength, and resistance
to deformation, and are not easily damaged. In addition, the production and processing process of fiberglass materials
is relatively simple, so the production cost is relatively low.
In short, fiberglass rabbit statues are a highly attractive decoration, with their geometric cut shapes, swinging hands
and feet, and long ears that make them full of vitality. In decorating public places, gardens, and theme parks, these
statues can play a good decorative role, adding vitality and beauty to the environment. Moreover, the cost of making
fiberglass rabbit statues is relatively low, durable, easy to maintain, and can be used for a long time.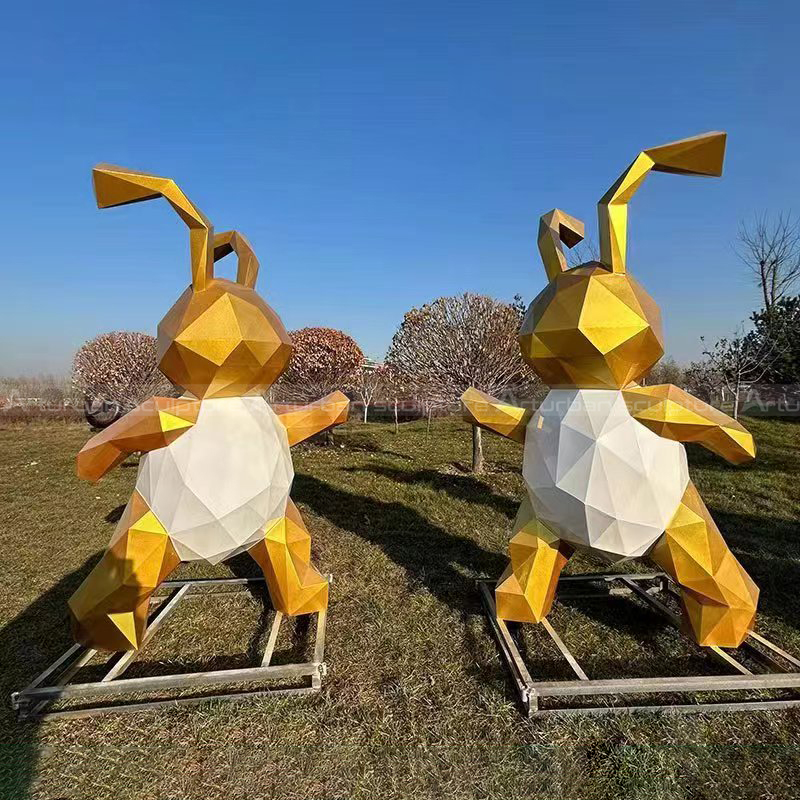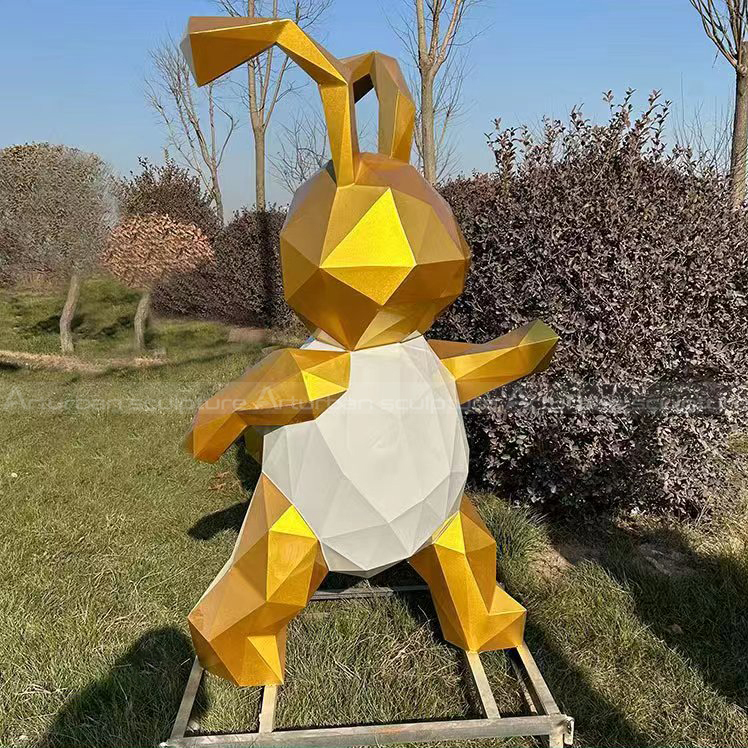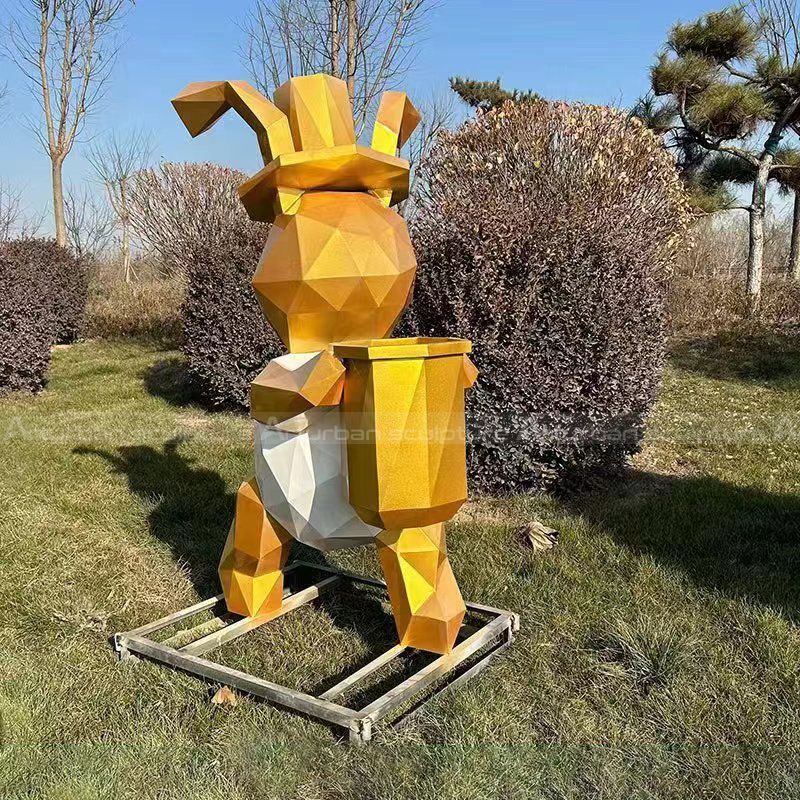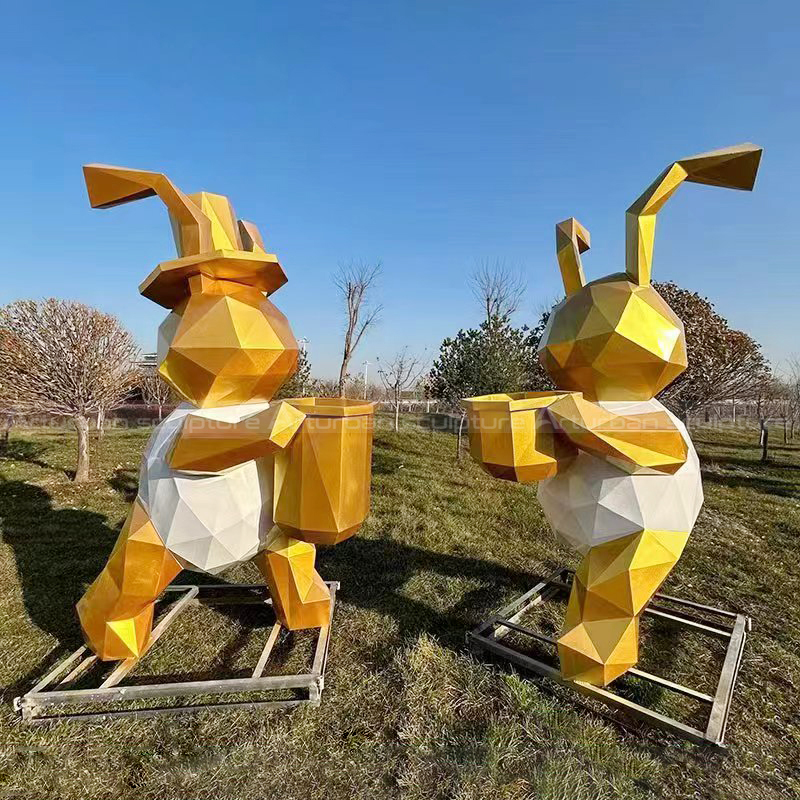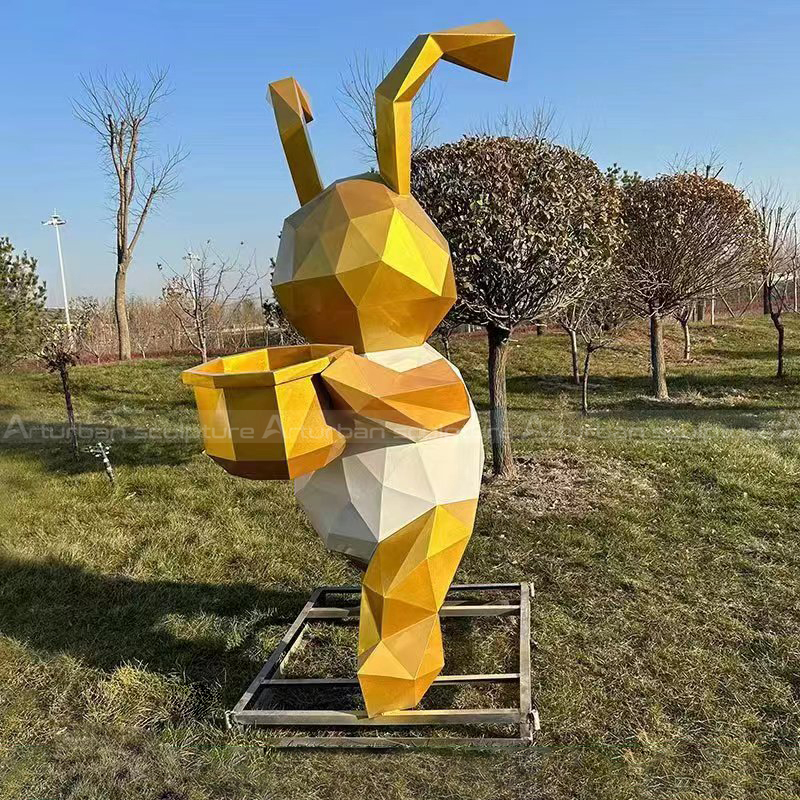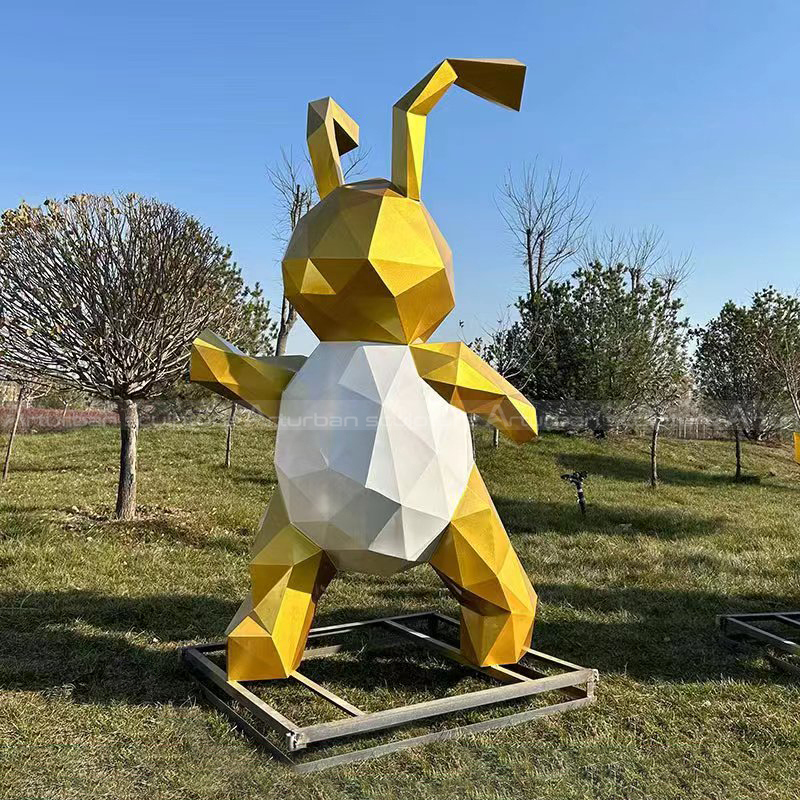 2. Production process of rabbit figurines for garden
Step1 Design Communication:  You supply us with several photographs with dimensions.
Step 2 Project Consultation: Our team will make a production plan, according to your design, budget, delivery time,  or any other service.
Our final aim is to supply high quality and cost-saving   sculpture efficiently.
Step 3 Confirm Mold: We will make 1:1 clay or 3D mold,when finished clay mold,i will take photos for   your reference. The clay mold can
modify any details till to your satisfaction.
Step 4 Carving and Polish: We will make fiberglass statue according to clay mold. Then polished.
Step 5 Package: Strong wooden crate with waterproof and shockproof foam inside.
Send us your requirements now, we will reply to your email within 24 hours