1. Introduction of rabbit statues for sale
This is the rabbit statues for sale. This rabbit sculpture with antlers is an abstract artwork full of creativity.
A leisurely rabbit is sitting there in a daze with its hands on cheeks and eyes staring at the front. This sculpture
is not only full of vivid artistic appeal, but also presents a deep philosophical thinking and spiritual connotation.
The decorative use of rabbit sculpture is also extensive. First of all, it can be placed in homes, hotels, offices
and other places to create an artistic environment. Secondly, rabbit can also be given as a special gift to relatives,
friends, partners or customers to express their feelings or gratitude. In addition, rabbit sculpture can also be placed
in public places or urban landscapes as a public art, so that citizens and tourists can feel the charm of art and culture
while enjoying the beautiful scenery.
This rabbit sculpture is an abstract art with artistic appeal and philosophical thinking, and also has a wide range of
decorative purposes. If you want to find a unique ornament or gift, or want to enrich the connotation of urban culture,
rabbit sculpture will be a very good choice. Arturban customized rabbit sculpture is made by hand, and exquisite
craftsmanship creates a rabbit sculpture with vivid details and outstanding texture. At the same time, we can also
provide personalized customized services according to customer needs to create unique rabbit sculptures for customers.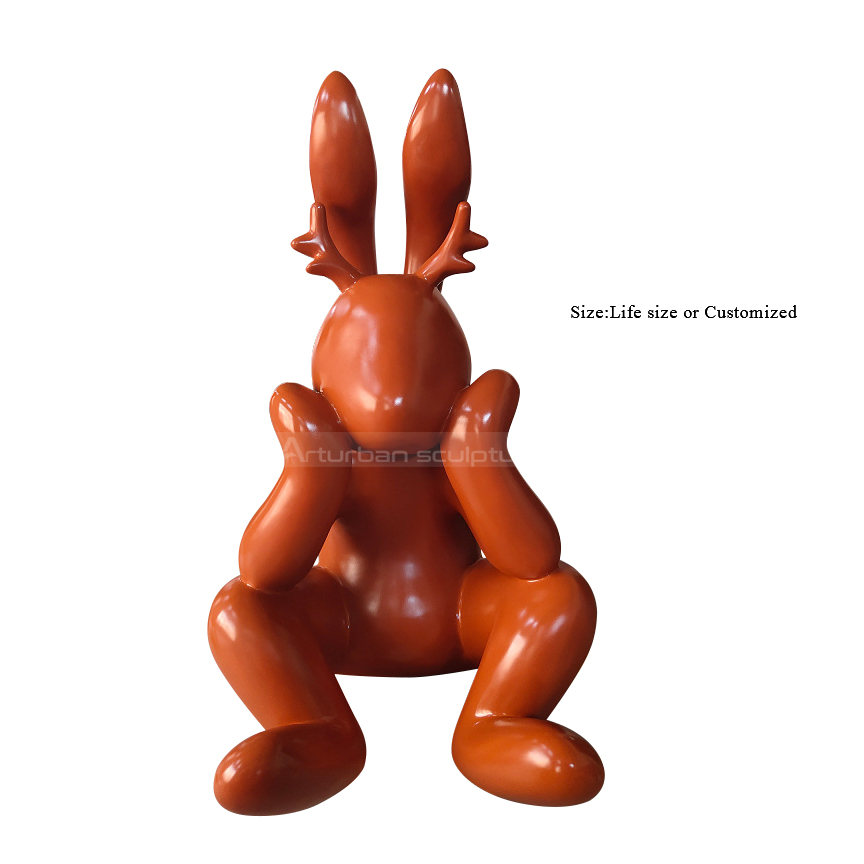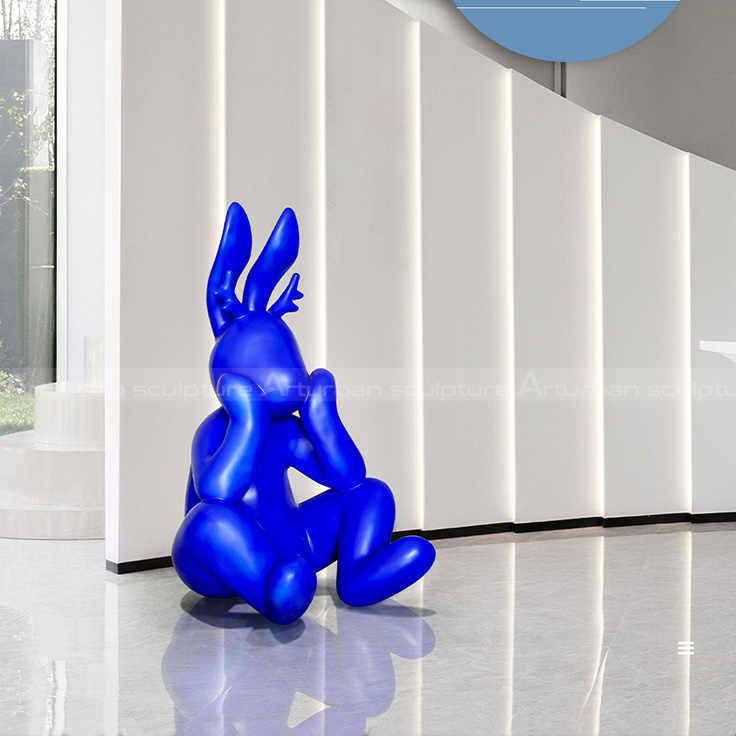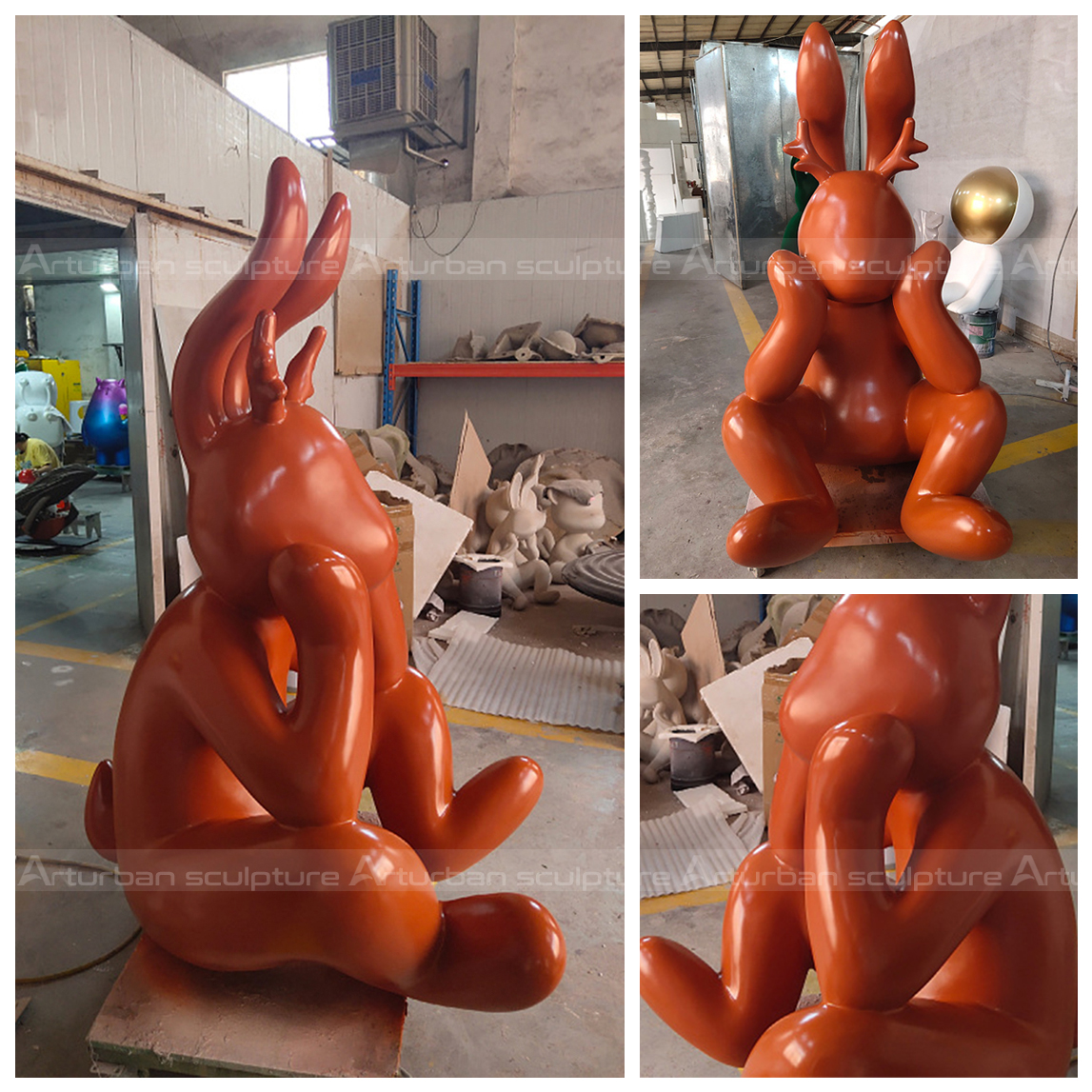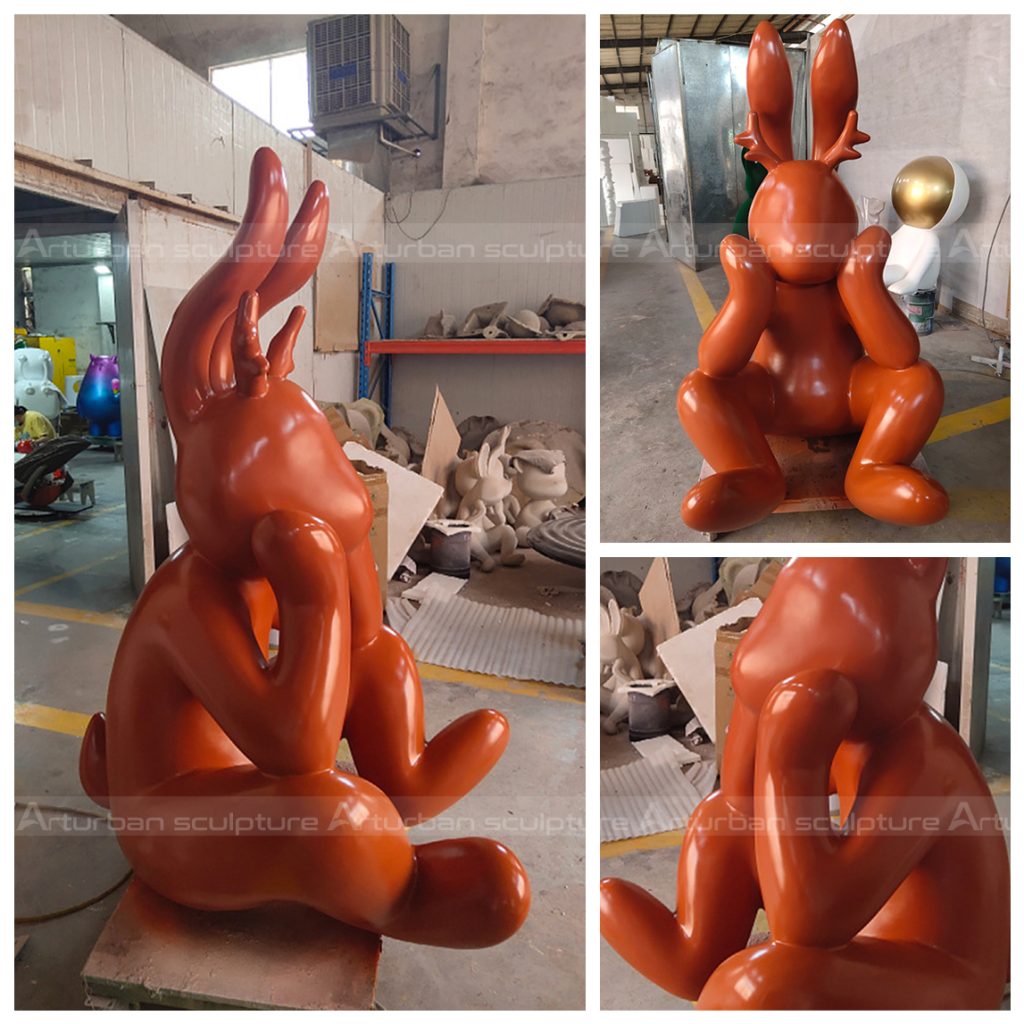 2. Production process of rabbit statues for sale
1. Showing the details drawing/ 3D mold for clients confirming.
2. Making clay mold/ foam mold according to drawing/ client's photos/ 3D mold.
3. Making fiberglass/resin sculptures
4. Polishing the surface.
5. Professional painting and take all different views pictures/ videos, show to clients.
6. Packing into wooden cases after clients satisfied with sculptures.
Send us your requirements now, we will reply to your email within 24 hours