1. Introduction of sitting bear sculpture
This is a chrome sitting bear sculpture. The painted bear sculpture is a modern art form, and this bear is
sitting and looks very relaxed. Secondly, the bear's eyes were blindfolded, seemingly expressing a mysterious
feeling. The body color of the bear is very bright, and due to the application of plating technology, it presents
a variety of colors. These details make this bear look both mysterious and eye-catching.
Color plated Bear Sculptures for Sale, as a type of decoration, not only embellishes people's living environment,
but also enhances the artistic value and sense of class of the entire environment. The design styles of painted
bear sculptures are diverse, and they can be used as decorations both indoors and in public places, such as shopping
malls and squares. The color plated bear sculpture has a distinct form and bright colors, which easily attracts
people's attention and adds a lively atmosphere to the environment.
The advantage of making color plated bear sculptures lies in their ability to express rich colors and highly realistic
shapes. During the production process of color plated bear sculptures, multiple polishing and painting treatments
are required to achieve a good effect on the metal surface. In addition, the color plated bear sculpture not only has
good durability, but also has a certain degree of weathering resistance. It will not easily fade and rust when left
outdoors for a long time. Therefore, it has excellent quality assurance and can be used for a long time in different
environments.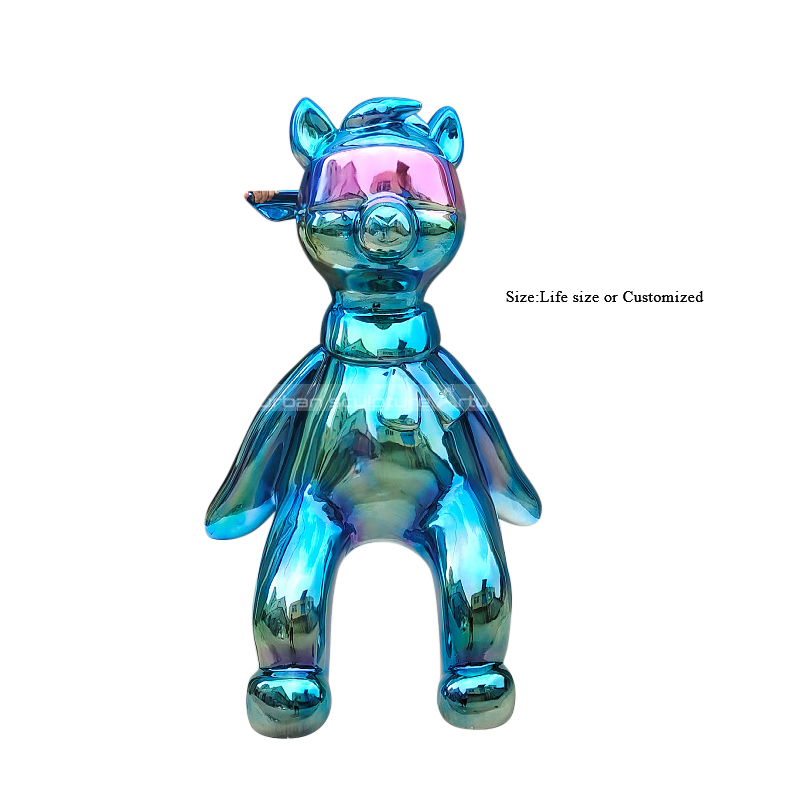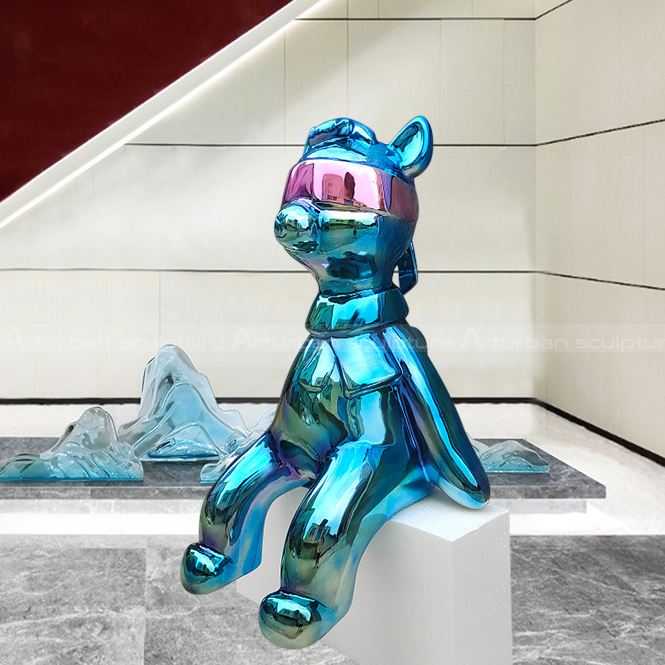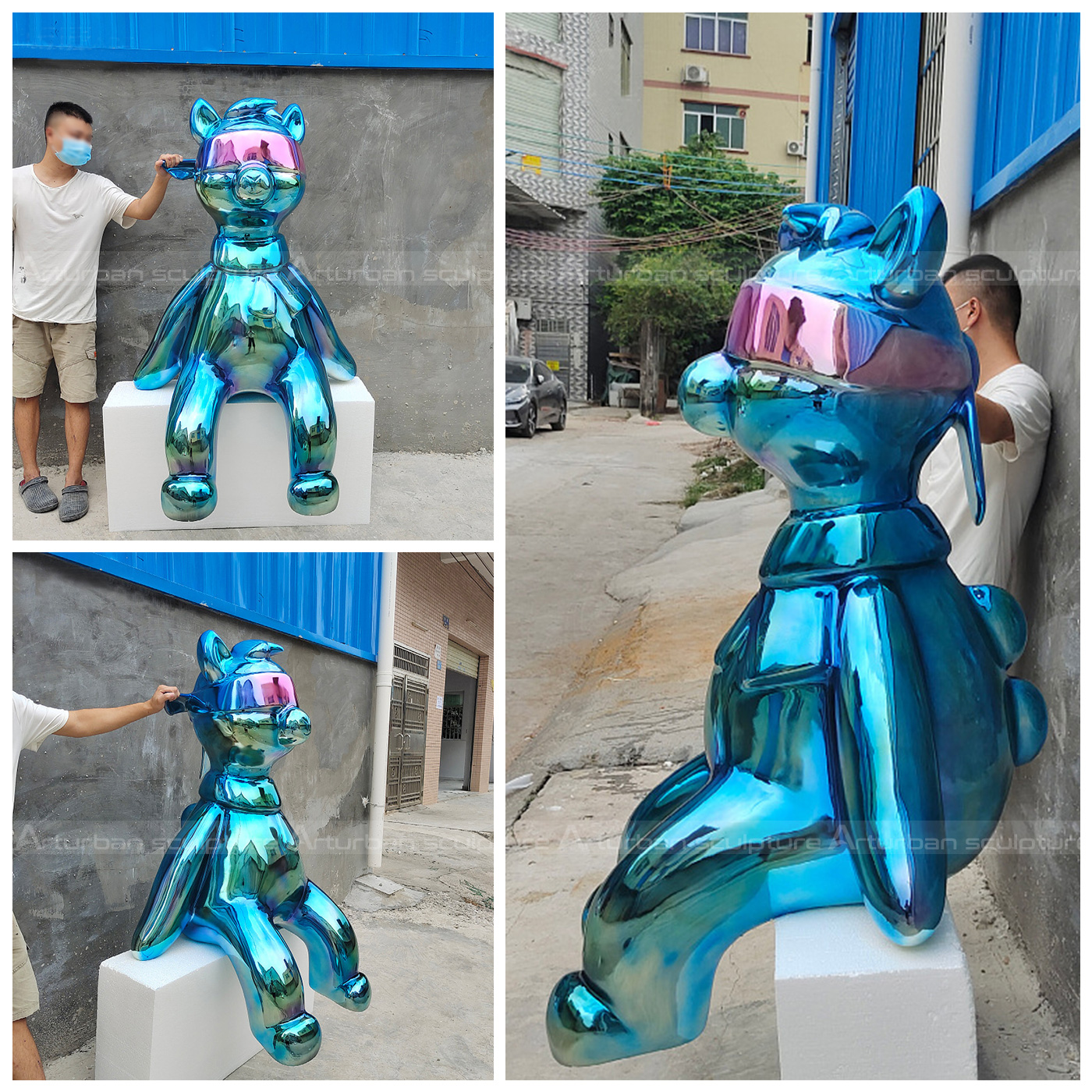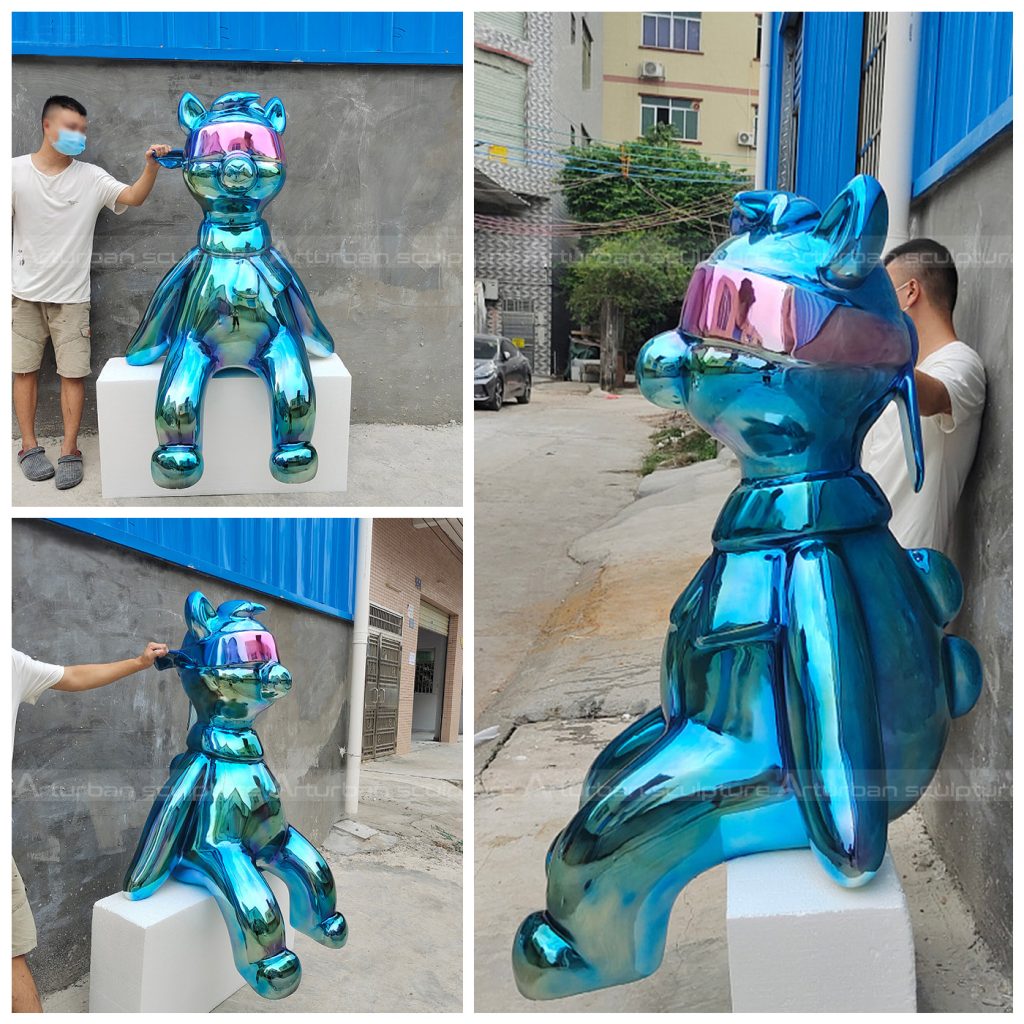 2. Production process of sitting bear sculpture
Step1 Design Communication:  You supply us with several photographs with dimensions.
Step 2 Project Consultation: Our team will make a production plan, according to your design, budget, delivery   time,  or any other service. Our final aim is to supply high quality and cost-saving   sculpture efficiently.
Step 3 Confirm Mold: We will make 1:1 clay or 3D mold,when finished clay mold,i will take photos for   your reference. The clay mold can modify any details till to your satisfaction.
Step 4 Carving and Polish: We will carving with natural marble according to clay mold. Then polished.
Step 5 Package: Strong wooden crate with waterproof and shockproof foam inside.
Send us your requirements now, we will reply to your email within 24 hours