1. Introduction of wyvern sculpture
This is wyvern sculpture. As an ancient biological sculpture, it brings us back to ancient times and allows us to imagine
the magnificent scene of pterosaurs soaring in the sky. The sculpture depicts the characteristics of giant flying reptiles.
They have slender bodies and a unique form of spreading their wings, as if they can rise from the sculpture at any time.
Sculpture plays an important role in decoration. They can be placed in public places, parks, or museums, becoming
eye-catching artworks. Their magnificent and realistic nature has aroused the curiosity and interest of the audience,
while also providing an opportunity for people to understand ancient biology and natural history.
In terms of production, pterosaur sculpture has many advantages. Firstly, producers can design sculptures based on scientific
research and fossil remains, striving to truly reproduce the appearance and posture of pterosaurs. Secondly, the use of modern
sculpture materials and techniques, such as fiberglass or copper, can make the sculpture more sturdy and durable, and can
withstand erosion under various weather conditions. In addition, the pterosaur sculpture also plays a role in education and
scientific dissemination. By showcasing these sculptures, people can understand the diversity and evolutionary history of ancient
organisms, promote exploration and conservation awareness of nature.
Overall, pterosaur sculpture is a work of charm and artistic value. They showcase the grandeur and diversity of ancient creatures
to the audience through their realistic appearance and exquisite craftsmanship. At the same time, they also play a role in education
and scientific dissemination, promoting research and protection of nature. The existence of pterosaur sculpture allows us to better
understand the wonderful world of ancient creatures, bringing us infinite imagination and inspiration.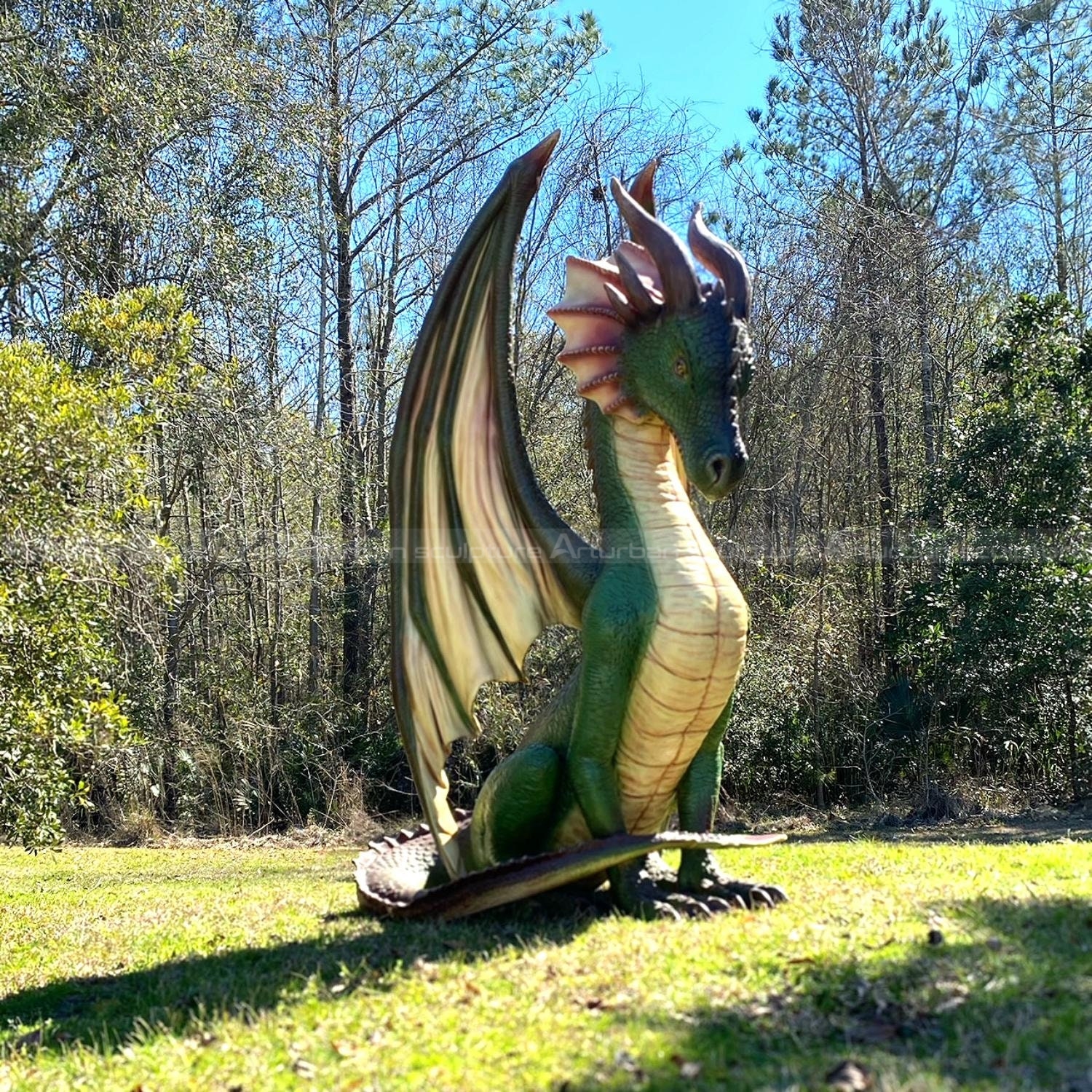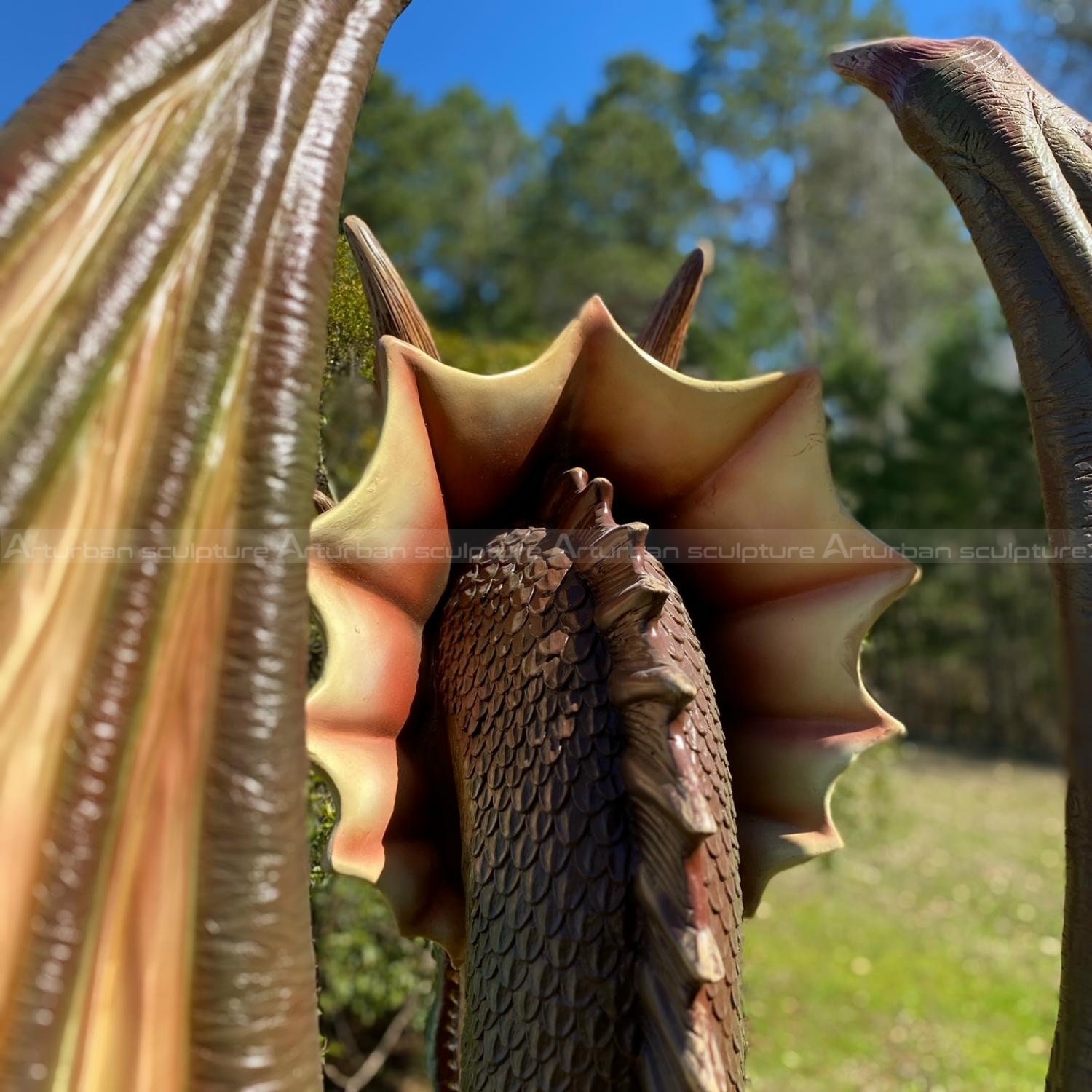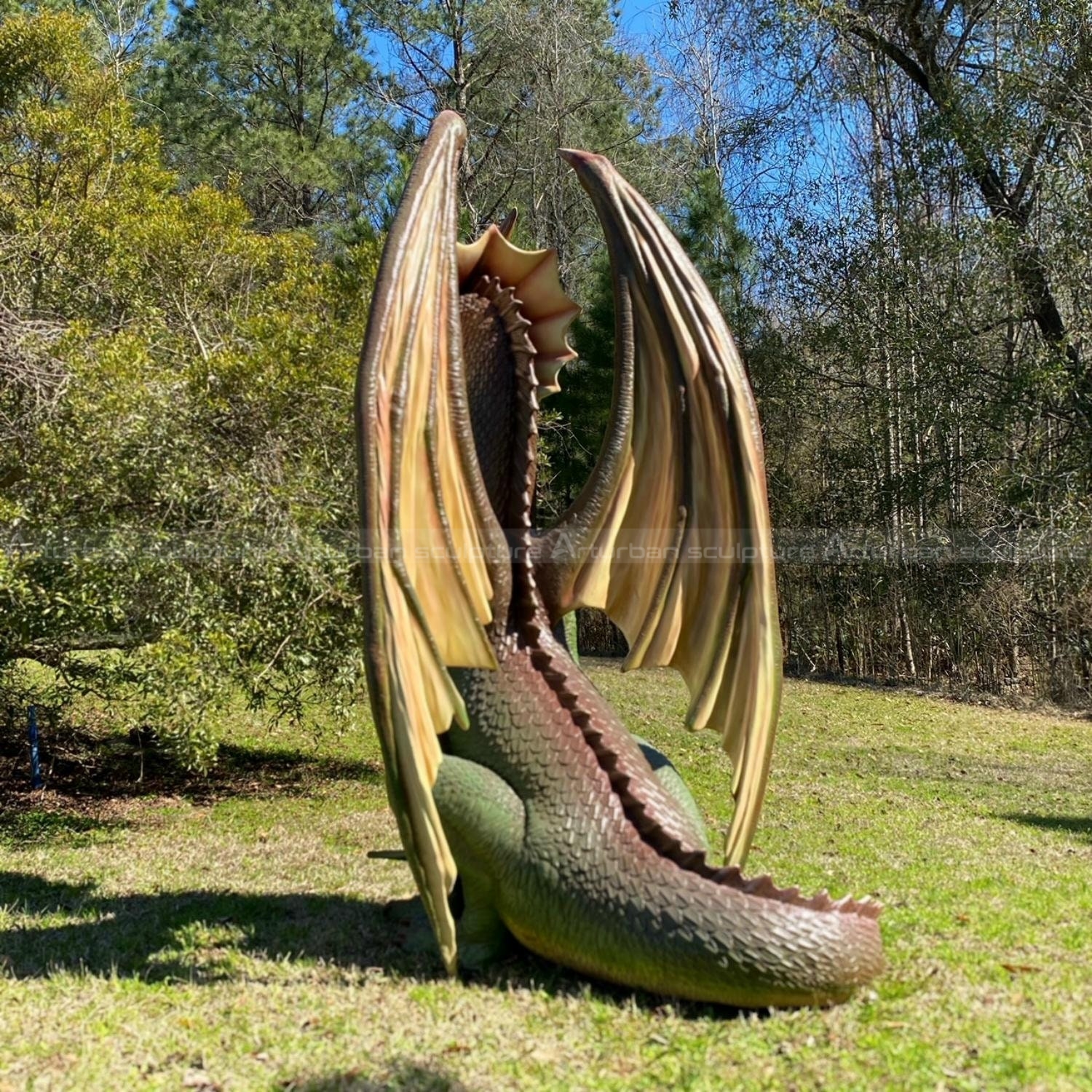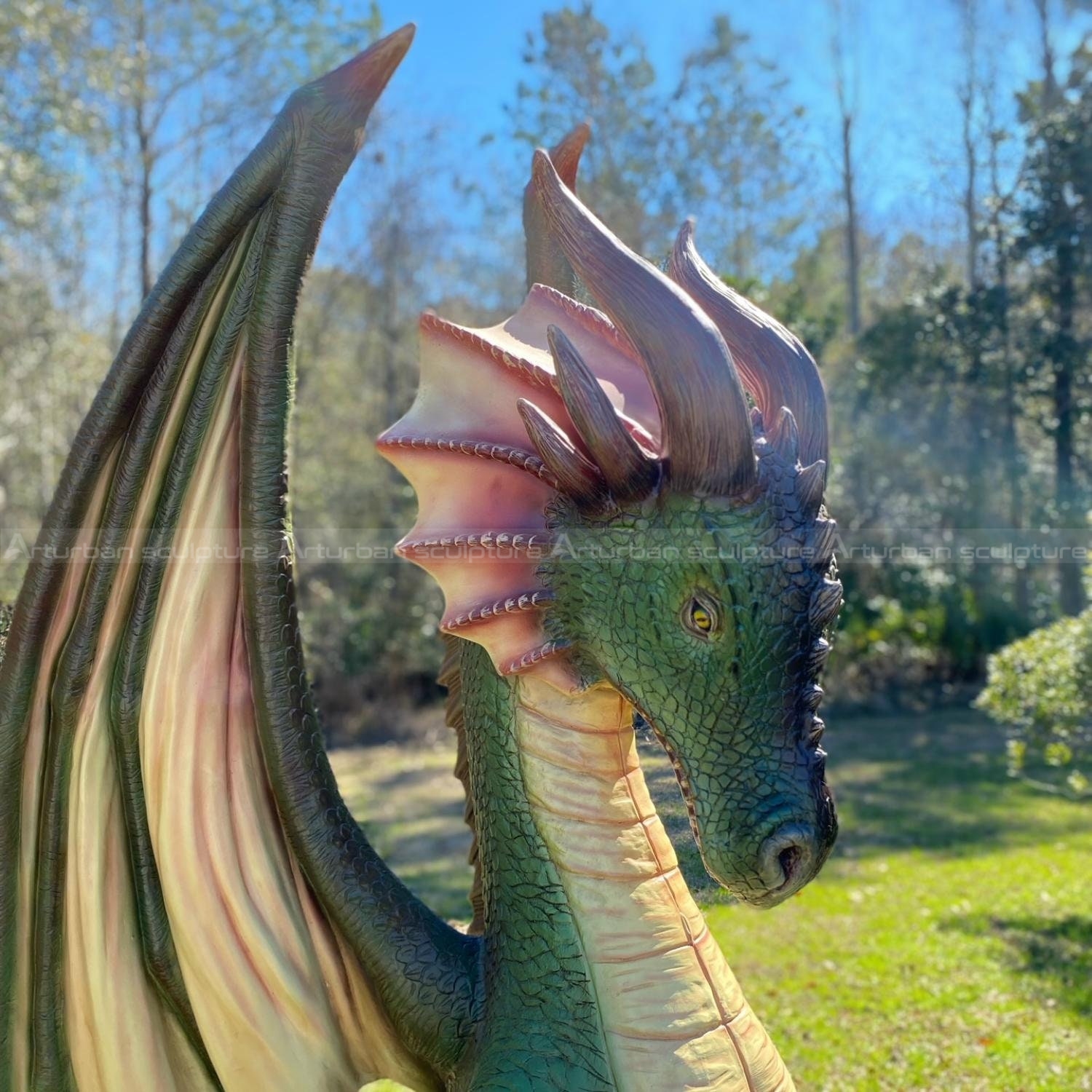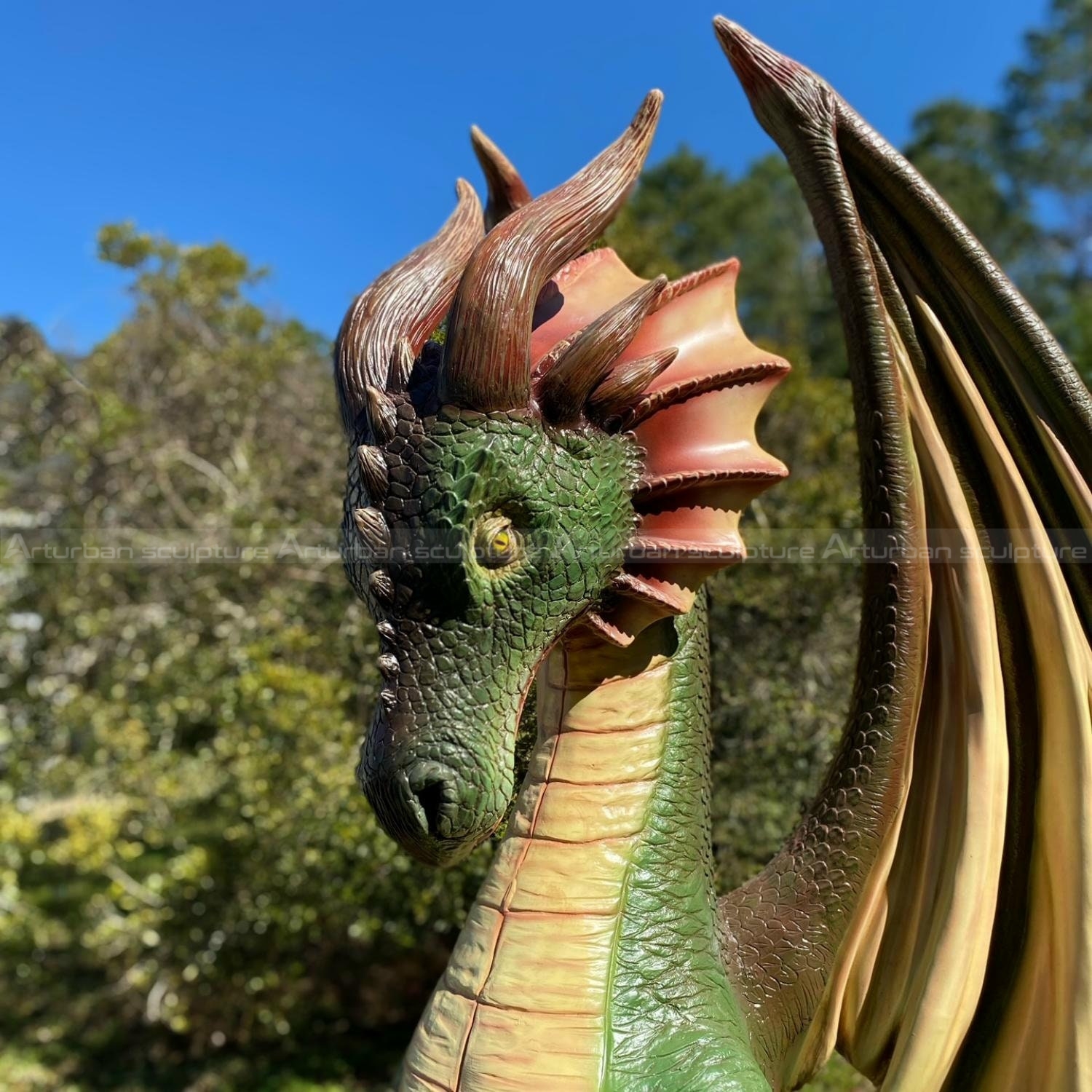 2. Production process
Step1 Design Communication:  You supply us with several photographs with dimensions.
Step 2 Project Consultation: Our team will make a production plan, according to your design, budget, delivery time,
or any other service. Our final aim is to supply high quality and cost-saving   sculpture efficiently.
Step 3 Confirm Mold: We will make 1:1 clay or 3D mold,when finished clay mold,i will take photos for   your reference.
The clay mold can modify any details till to your satisfaction.
Step 4 Carving and Polish: We will carving with natural marble according to clay mold. Then polished.
Step 5 Package: Strong wooden crate with waterproof and shockproof foam inside.
Send us your requirements now, we will reply to your email within 24 hours