1. Introduction of zebra statue life size
The zebra statue life size is very striking. Each zebra exhibits different postures and dynamics. Some zebras stand tall with
their front legs, looking up into the distance, revealing a sense of confidence and pride; Some zebras slowly bow their heads
to graze, demonstrating their natural and calm nature; Their body contours are smooth, their muscle lines highlight a sense
of strength, and their black and white stripes are clear and orderly, giving people a sharp contrast and visual impact. These
zebra sculptures, with their vivid images and diverse postures, have become highlights and decorations in indoor and outdoor
spaces, bringing viewers artistic enjoyment and the beauty of nature.
The sculpture is made of fiberglass material, which is lightweight and sturdy, making it highly resistant to wind, water, and
durability, making it suitable for indoor and outdoor placement. During the production process, customization can be made
according to needs, and the size, posture, and color can be flexibly adjusted to adapt to different occasions and needs. In
addition, fiberglass material is easy to process and shape, presenting smooth lines and delicate details, making zebra sculpture
more realistic and artistic. Finally, fiberglass materials can be painted in various colors and effects, giving zebra sculptures a rich
and colorful appearance, adding liveliness and vitality. These production advantages make fiberglass zebra sculptures an ideal
choice for indoor and outdoor environmental decoration.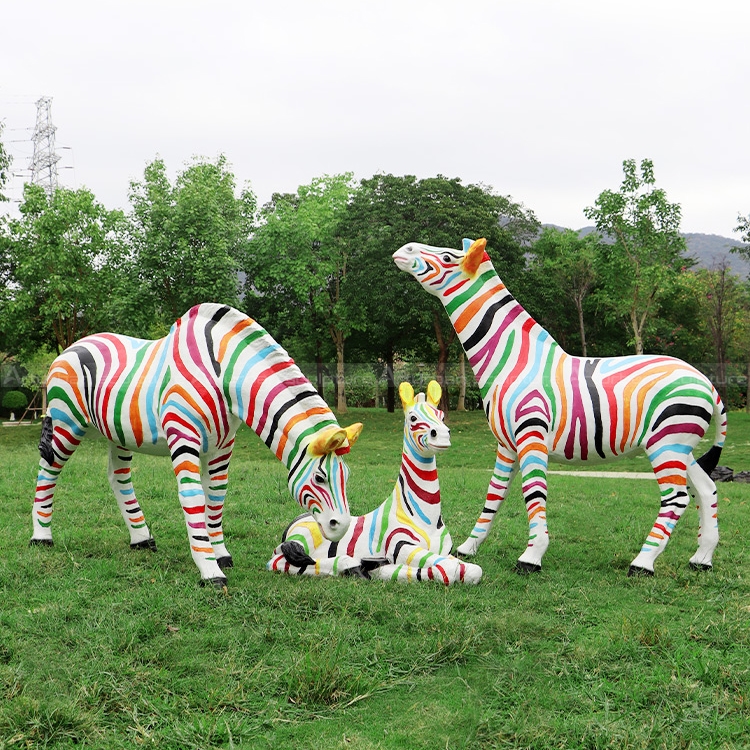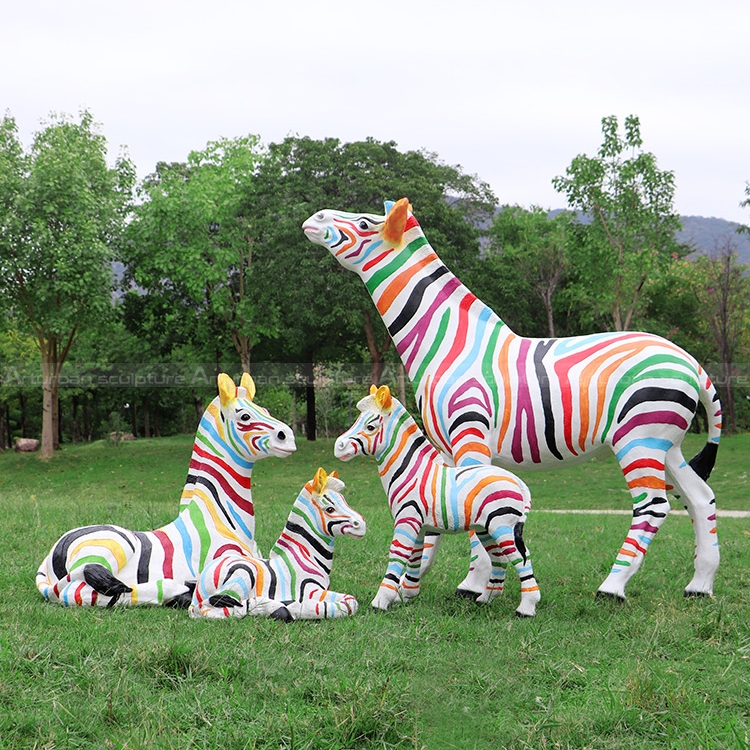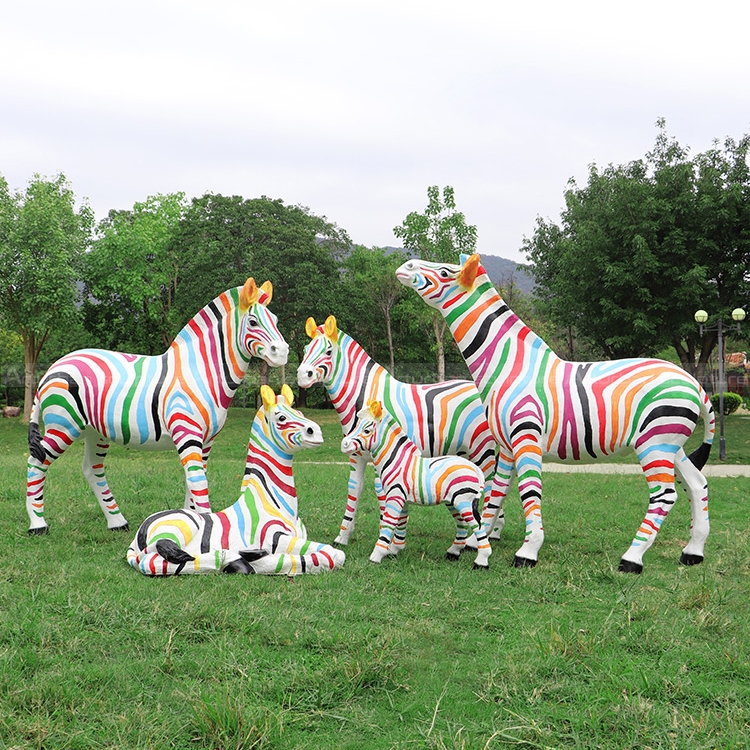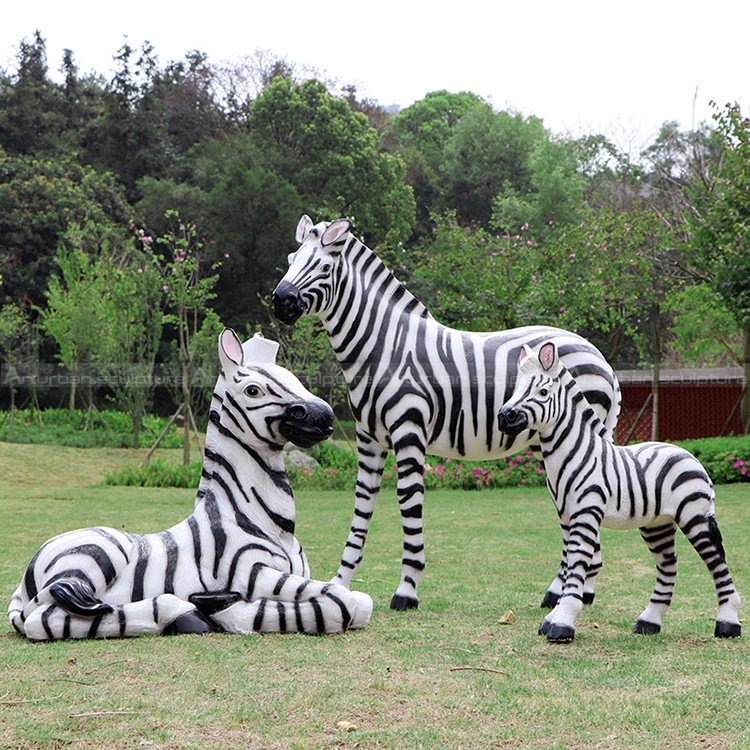 2. Production process
Step1 Design Communication:  You supply us with several photographs with dimensions.
Step 2 Project Consultation: Our team will make a production plan, according to your design, budget, delivery time,
or any other service. Our final aim is to supply high quality and cost-saving   sculpture efficiently.
Step 3 Confirm Mold: We will make 1:1 clay or 3D mold,when finished clay mold,i will take photos for   your reference.
The clay mold can modify any details till to your satisfaction.
Step 4 Carving and Polish: We will carving with natural marble according to clay mold. Then polished.
Step 5 Package: Strong wooden crate with waterproof and shockproof foam inside.
Send us your requirements now, we will reply to your email within 24 hours