1. Introduction of Buddha head statue outdoor
This is the Buddha head statue outdoor. In the eyes of the world, the Buddha is kind and solemn, showing the aesthetic sentiment of kindness, beauty and tranquility. However, as the most wonderful part of the Buddha statue, the Buddha head represents to protect people from being troubled. In the face of all worries and pressures, the Buddha head can bring people positive and upward power. Therefore, the Buddha head implies tolerance, compassion and open-minded optimism. Buddha's head is a symbol of mercy and kindness. Wearing Buddha's head is to remind yourself to be merciful, tolerant and kind all the time and not to do evil things. So Buddha sculpture is very popular in our life.
This bronze Buddha head statue outdoor has a round face and a slightly raised mouth, which is a smiling face image. With a solemn and compassionate manner, the hair on the head is decorated with jewels, and the eyelids are drooping, which is like the image of watching everything in the world. For the pious believers, the Buddha head not only has many beautiful implications, but also partly because the shape of the whole Buddha image is too large to be placed in small places, and the Buddha head can meet their needs, even if the Buddha head is expanded, are also conducive to placement.
For the bronze Large Buddha Head, we often use the traditional wax loss method to cast, which can retain all the exquisite details of the sculpture and make it lifelike. We support customizing various lifelike Buddha head sculptures. If you need to customize, you can contact us at any time for more details.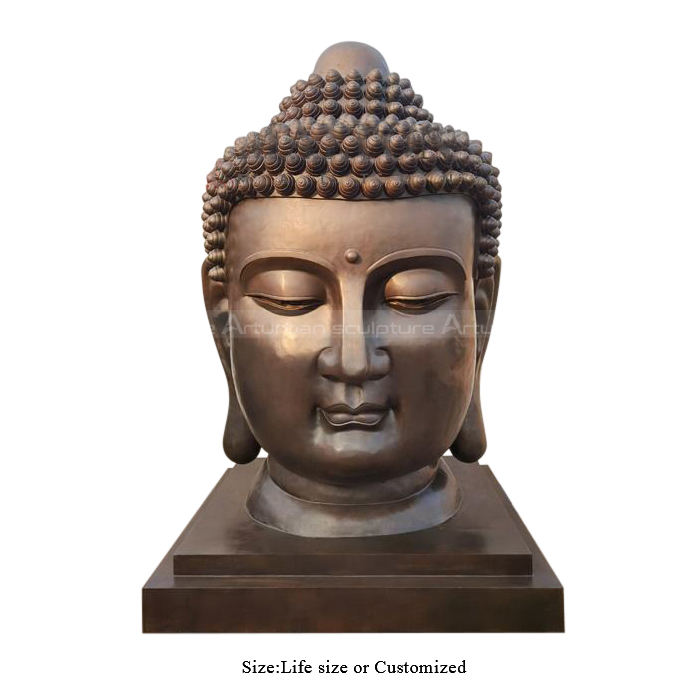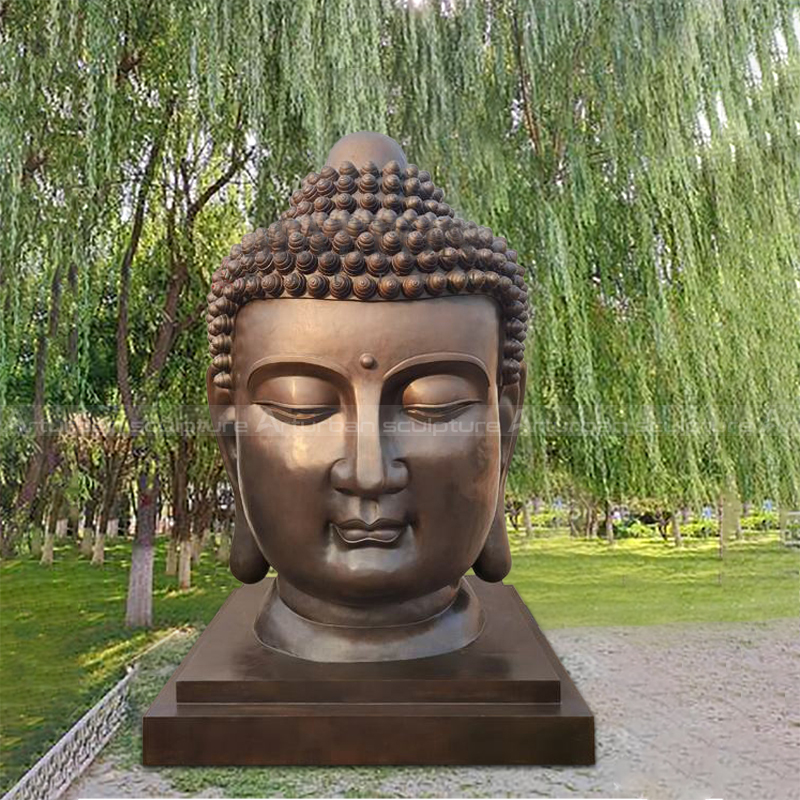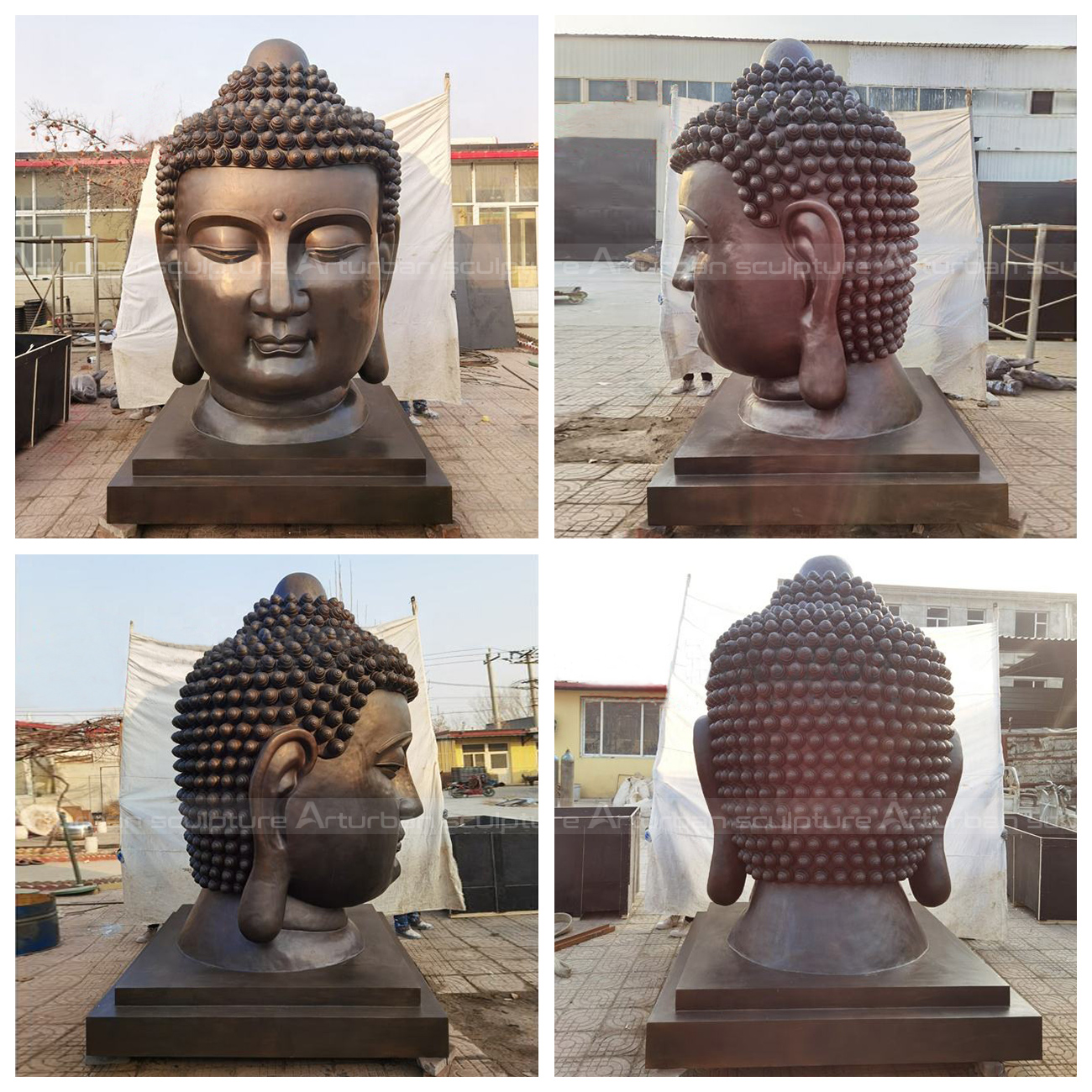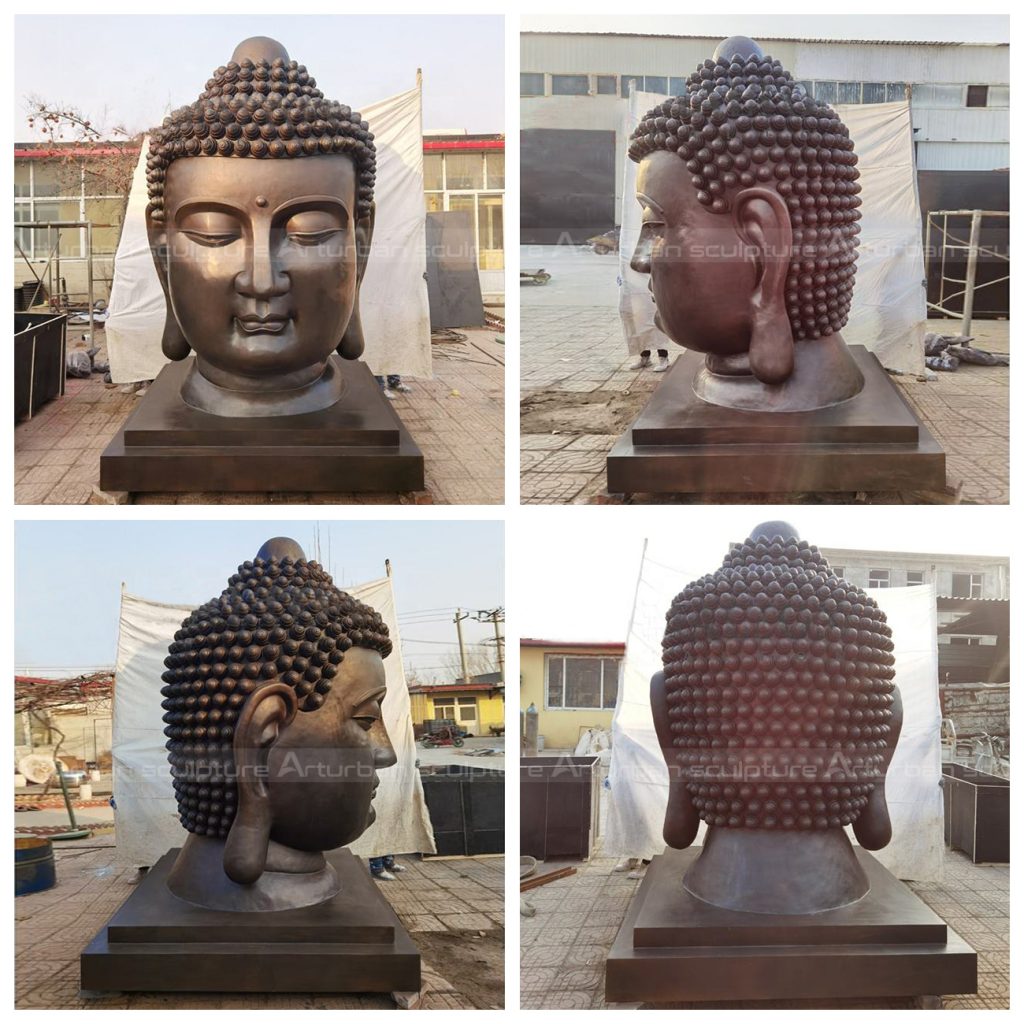 2. Production of process
My artist will make 1:1 clay mold, when finished clay mold,  we will take photos for your reference, the clay mold can modify any details till you're satisfied with it. Then we go ahead to make statue, when finished statue, also we will take photos for your reference. After you satisfied with all, I will arrange packing and shipment. Arturban sculpture can make Buddha statue in bronze, marble, fiberglass, stainless steel. Our team will make a production plan, according to your design, budget, delivery time, or any other service. Our final aim is to supply high quality and cost-saving sculpture efficiently.
Send us your requirements now, we will reply to your email within 24 hours