1. Introduction of gautam buddha golden statue
Gautam Buddha golden statue is made of bronze. According to Buddhist classics, Shakyamuni, formerly known as Gautam Siddhartha, was born in the state of Kapilavastu in the north of ancient India in 566 BC. In his youth, he saw the pain of life, age and death in the world. In order to find a way to relieve these pain, he became a monk, practiced and preached. Finally, he became a Buddha, founded Buddhism and respected Shakyamuni by future generations. Shakyamuni's sculptures often represent different doctrines with various gestures. Shakyamuni Buddha's face is full, his expression is solemn and compassionate, his head is covered with conch hair and jewels, and he is dressed in a cassock close to his skin. He sits on the Lotus platform with his hands in different Zen. After becoming a Buddha, Sakyamuni is honored as the Buddha.
Buddhism, together with Christianity and Islam, is one of the three major religions in the world. The culture of Buddhism spread very widely. Buddhism was very popular in ancient India, Korea, Japan, Vietnam and many other countries. We have very rich experience in Gautam Buddha golden statue and exquisite sculpture technology of various Buddhist figures, and can produce all kinds of exquisite Buddhist sculptures. If you need high-quality Buddhist sculptures made of bronze, brass and other materials, you can contact us. We will customize them according to your requirements, so that you can have the protection of the Buddha at any time.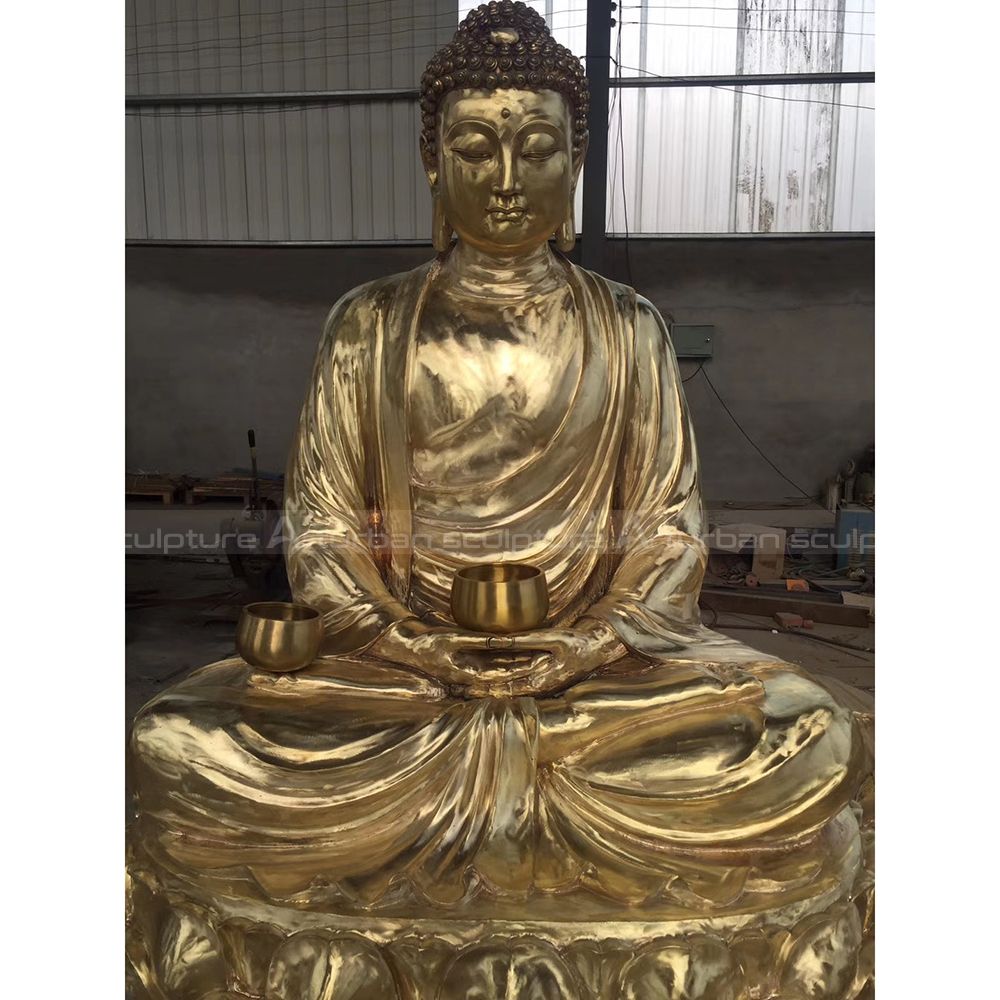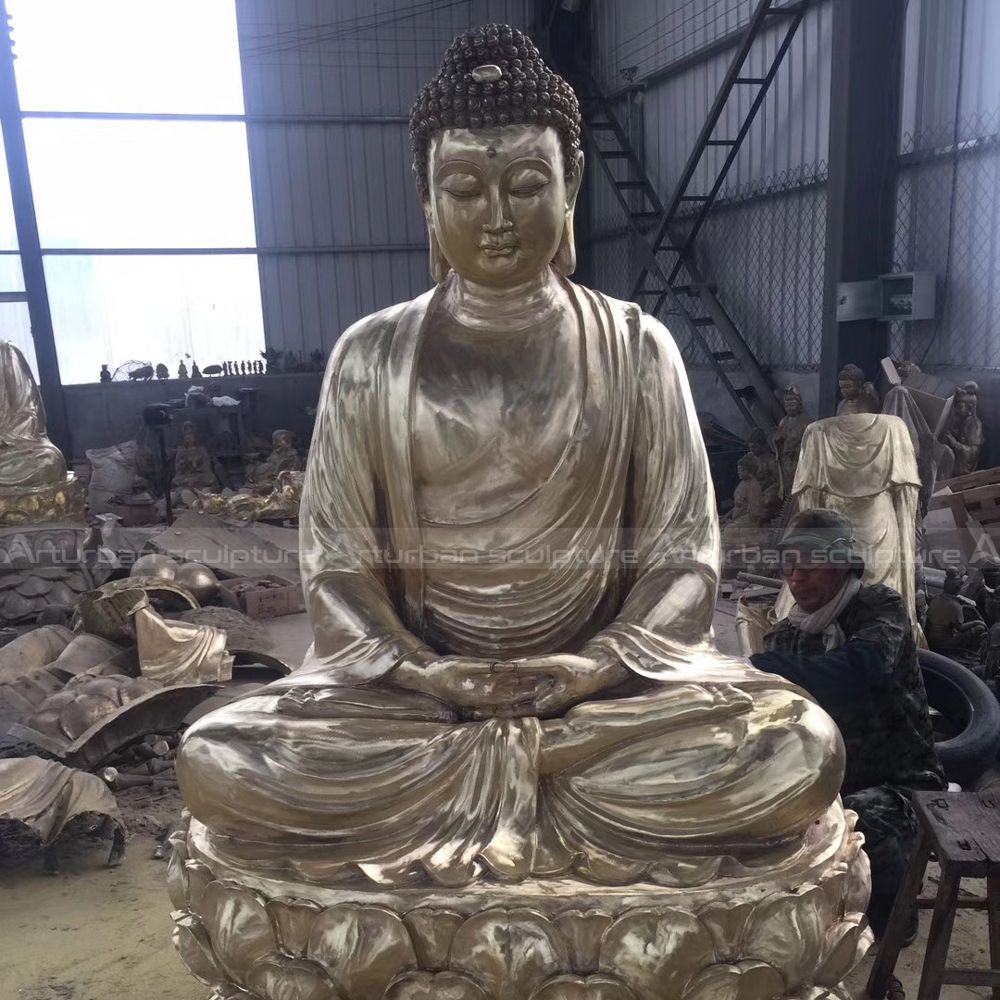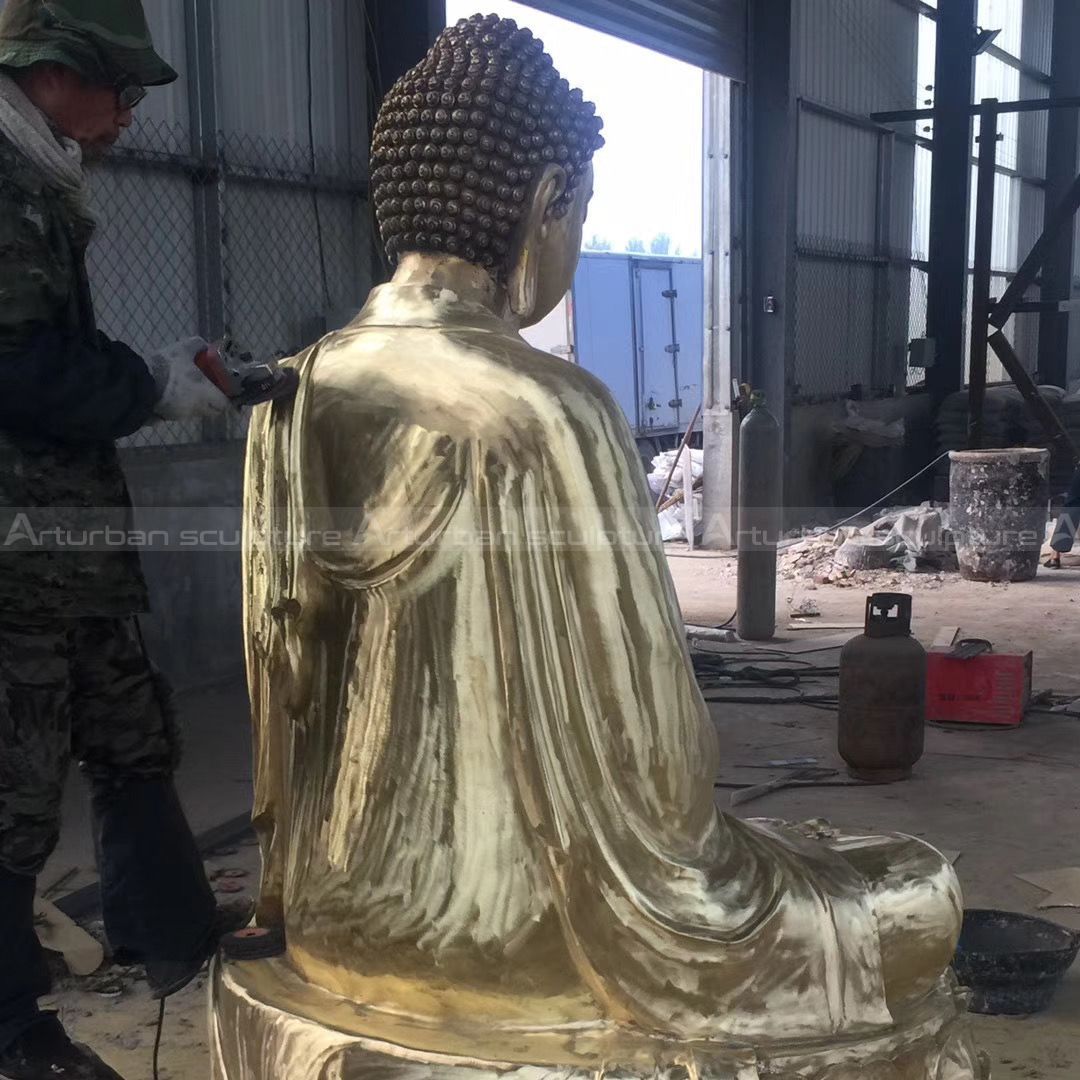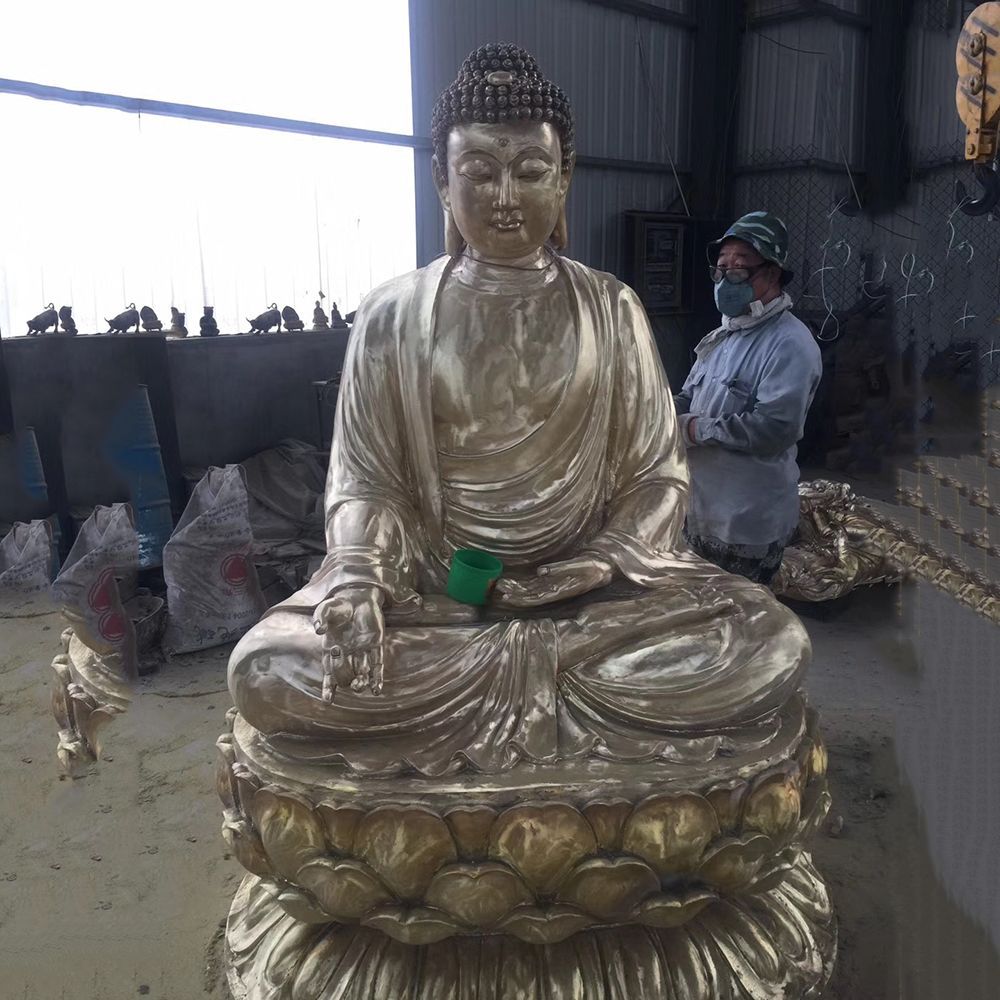 2. Production of process of gautam buddha golden statue
My artist will make 1:1 clay mold, when finished clay mold,  we will take photos for your reference, the clay mold can modify any details till you're satisfied with it, then we go ahead to make statue, when finished statue, also we will take photos for your reference, after you're satisfied with all, I will arrange packing and shipment. Arturban sculpture can make large buddha statue in bronze, marble, fiberglass, stainless steel. Our team will make a production plan, according to your design, budget, delivery time, or any other service. Our final aim is to supply high quality and cost-saving sculpture efficiently.
Send us your requirements now, we will reply to your email within 24 hours