1. Introduction of standing buddha statue for sale
This is a standing buddha statue for sale. It displays the solemn and compassionate image of the Buddha. The sculpture is tall
and majestic, with the Buddha standing on the lotus throne, dressed in a cassock, and holding meditation seals in both hands.
The Buddha has a kind face, a gentle and bright gaze, showcasing wisdom and compassion. Above the head, the Buddha's hair
rises like a spiral, reflecting endless wisdom.
The standing buddha garden statue are finely processed, the marble material gives the statue a texture and luster. The folds and
textures of the Buddha's robe are lifelike, showcasing elegance and solemnity. The decoration and patterns on the lotus throne
are complex and exquisite, adding a magnificent atmosphere to the sculpture. The overall sculpture presents a harmonious
proportion and balanced posture, giving people a sense of calm and tranquility. The appearance of the sculpture is breathtaking,
showcasing the wisdom, compassion, and solemnity of the Buddha. It can be placed in Buddhist temples, Buddhist temples or
Buddhist art museums to provide believers and tourists with peace of mind and inspiration.
The advantage of sculpture production lies in the characteristics of marble material. Marble is a hard and durable stone material
with high stability and weather resistance. It can withstand the test of time and natural environment without damage, and maintain
its beauty and quality for a long time.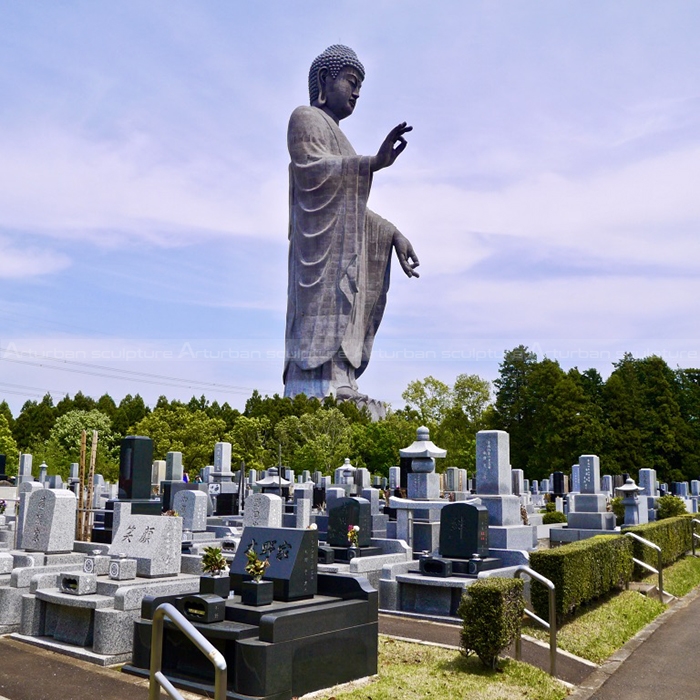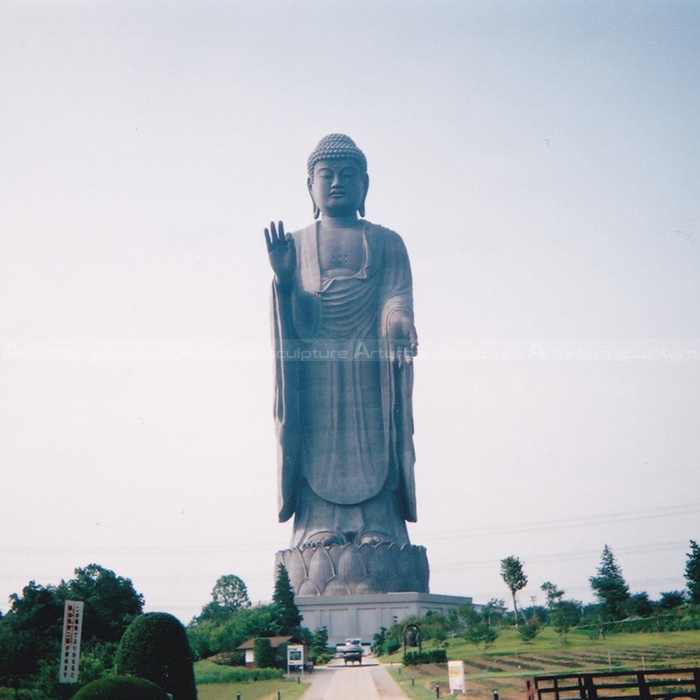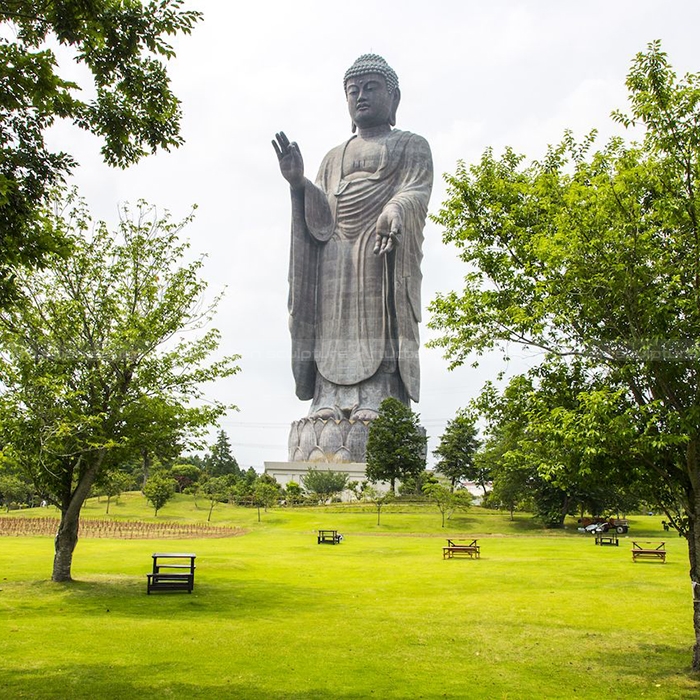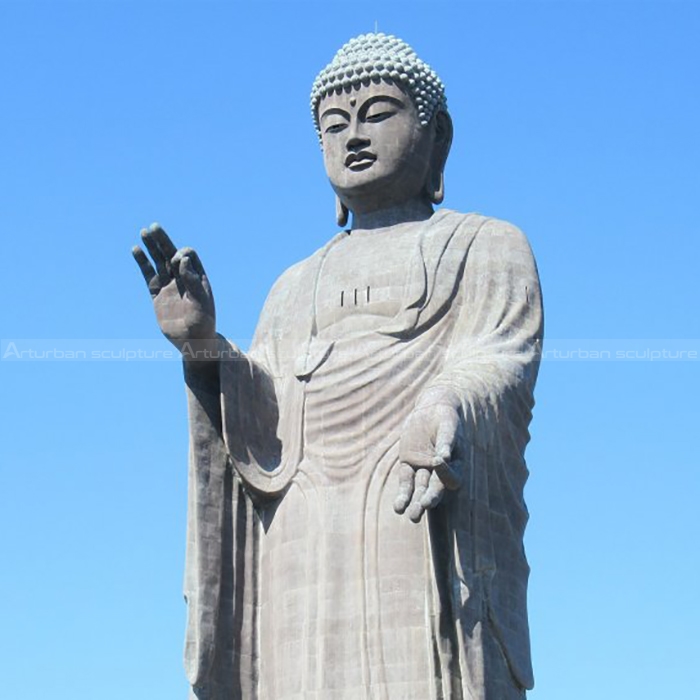 2. Production process of standing buddha statue for sale
Step1 Design Communication:  You supply us with several photographs with dimensions.
Step 2 Project Consultation: Our team will make a production plan, according to your design, budget, delivery  time, or any
other service. Our final aim is to supply high quality and cost-saving   sculpture efficiently.
Step 3 Confirm Mold: We will make 1:1 clay or 3D mold,when finished clay mold,i will take photos for   your reference. The clay
mold can modify any details till to your satisfaction.
Step 4 Carving and Polish: We will carving with natural marble according to clay mold. Then polished.
Step 5 Package: Strong wooden crate with waterproof and shockproof foam inside.
Send us your requirements now, we will reply to your email within 24 hours