1.Introduction of bronze cow sculpture
As a decorative art, bronze cow sculpture has a long history. In traditional agricultural culture, cow as an
important working animal in farming, transportation and other aspects, regarded as representatives
of hard work and endurance. The bronze cow sculpture shows its body leaning forward and two front
legs pushing backward to show its strong and powerful image.
The Charging Bull Figurine can not only highlight the hardworking and powerful image of the cow,
but also increase the stability and beauty of the sculpture. In squares, parks, streets and other public
places, various forms of cow sculptures can often be seen. They can be used not only as a kind of
landscape decoration, but also as a kind of cultural expression, so that people can better understand
the traditional farming culture.
In addition, cow sculpture also has certain artistic value and collection value. In modern art, cow
sculpture is often used by artists to express their thoughts and feelings. Some people with the spirit
of collectors will also use some exquisite cow sculptures as their collections to show their taste and
collection vision. Arturban pays attention to every detail in the process of sculpture production. We
have a professional production team, which can make fine products according to customers' needs
and requirements on the premise of ensuring quality. Both carving details and color expression can
meet the requirements of high level.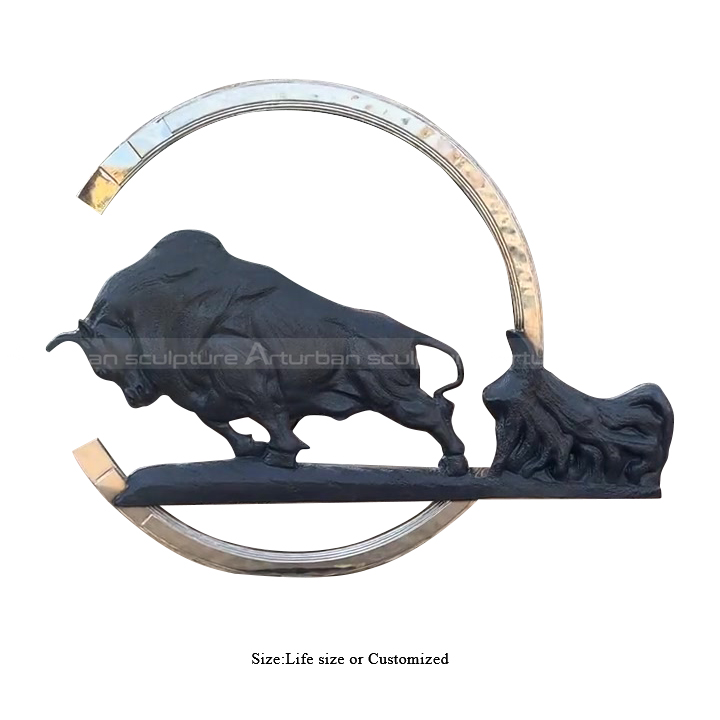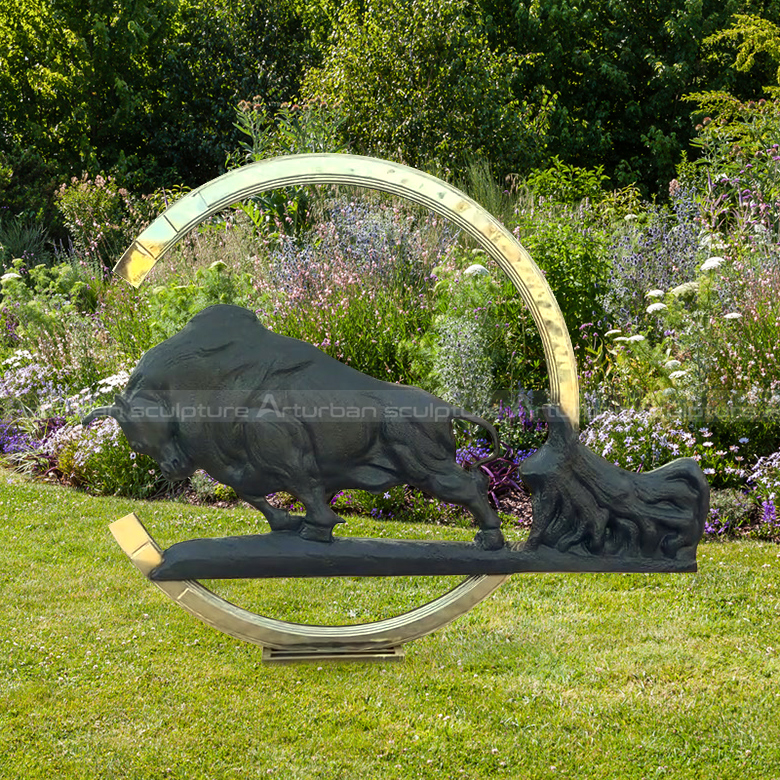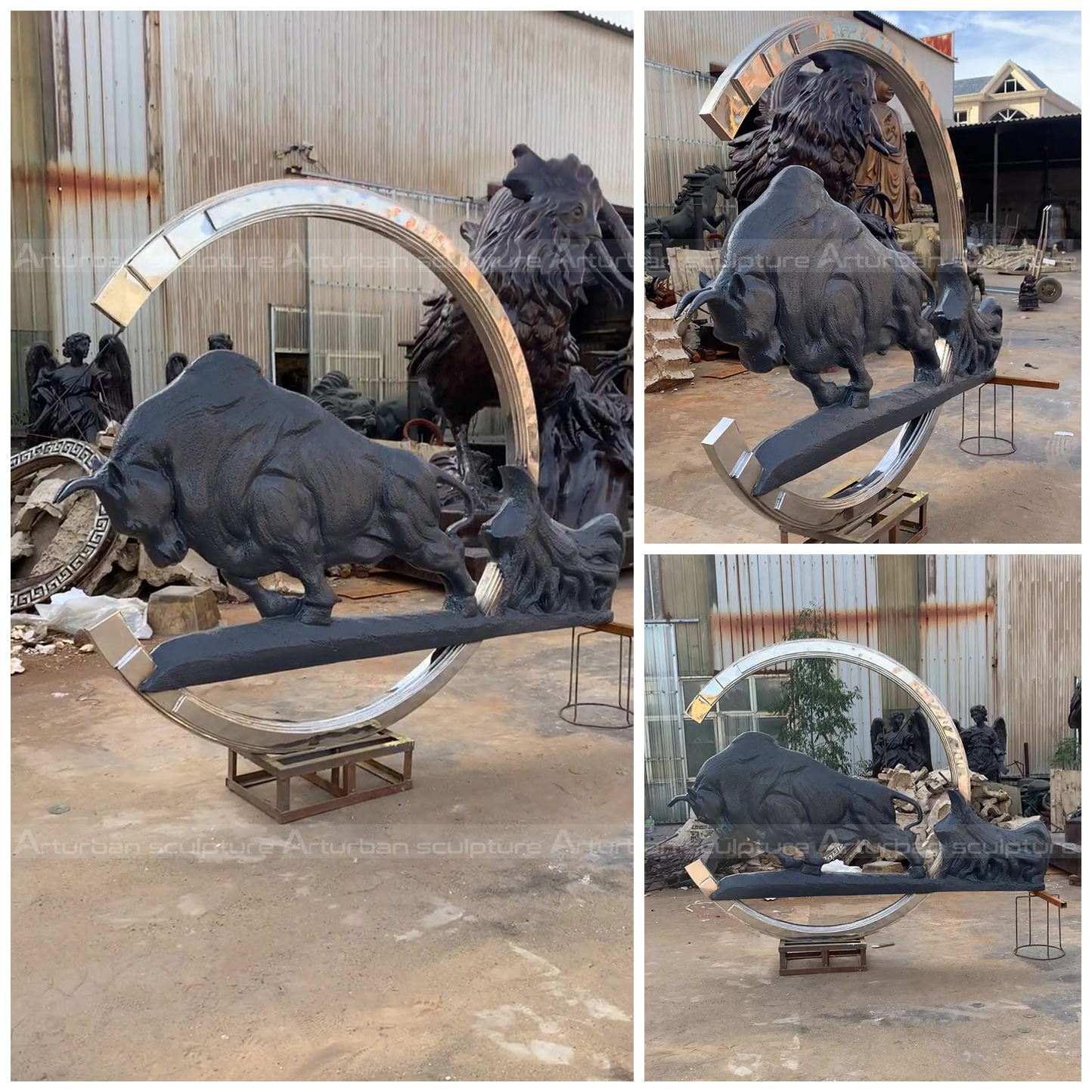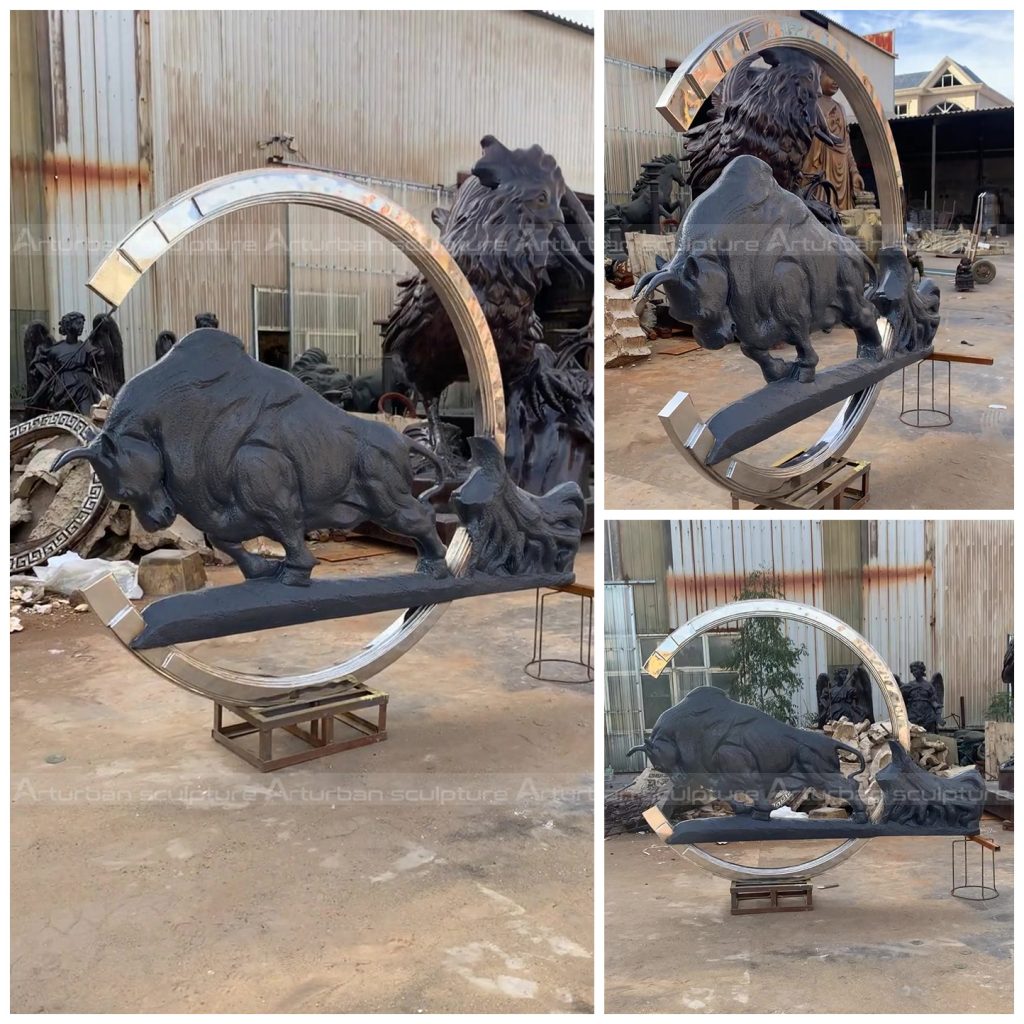 2. Production Process of bronze cow sculpture
My artist will make 1:1 clay mold. When finished clay mold,  we will take photos for your reference. The clay mold can modify any details till to your satisfactions with it. Then we go ahead to make statue. When finished statue, also we will take photos for your reference. After your satisfactions, I will arrange packing and shipment. Arturban sculpture can make large bull statue in bronze, marble, fiberglass, stainless steel. Our team will make a production plan, according to your design, budget, delivery time, or any other service. Our final aim is to supply high quality and cost-saving sculpture efficiently.
Send us your requirements now, we will reply to your email within 24 hours