1.Introduction of large bull sculpture
This is a large bull sculpture.  It showcases the grandeur and power of the cow. Its body is tall and powerful, its back is raised,
and its four legs are sturdy and powerful, appearing exceptionally sturdy. The head of a yak is conical, with two curved corners
extending upwards, sharp and smooth. The yak's eyes are deep and focused, as if gazing at the distant horizon. Its nostrils open,
breathing fresh plateau air, showcasing a majestic aura to people.
This bull sculpture is a very suitable decorative artwork for outdoor placement. The size of the sculpture is relatively large and can
be placed for decoration in outdoor places such as gardens, parks, squares, etc. Its appearance is lifelike and has a strong visual impact,
which can attract the attention of tourists and add an artistic atmosphere to the venue. In addition, this yak sculpture is also suitable
as a decoration for commercial venues, such as being placed at the entrance of shopping malls, hotel lobbies, scenic spots, etc. It can
attract customers and tourists, adding business and beauty to commercial venues.
The advantage of Bronze Cow Sculpture production lies in its material being waterproof, wear-resistant, and corrosion-resistant. During
the production process, it is possible to achieve a high degree of restoration of the true appearance of yaks. At the same time, due to
its waterproof and corrosion-resistant characteristics, sculptures can be placed outdoors and are not easily affected by natural
environments such as wind and rain.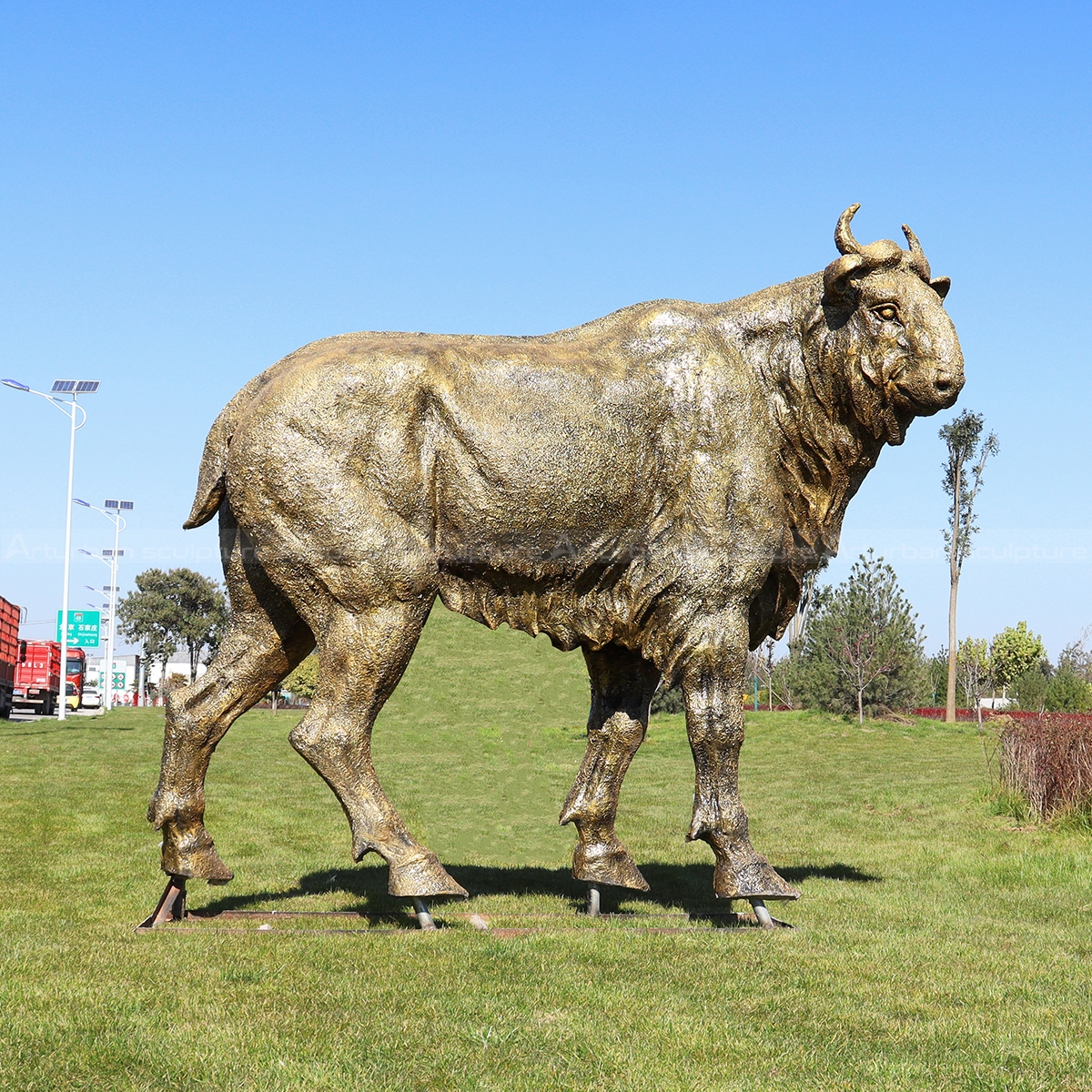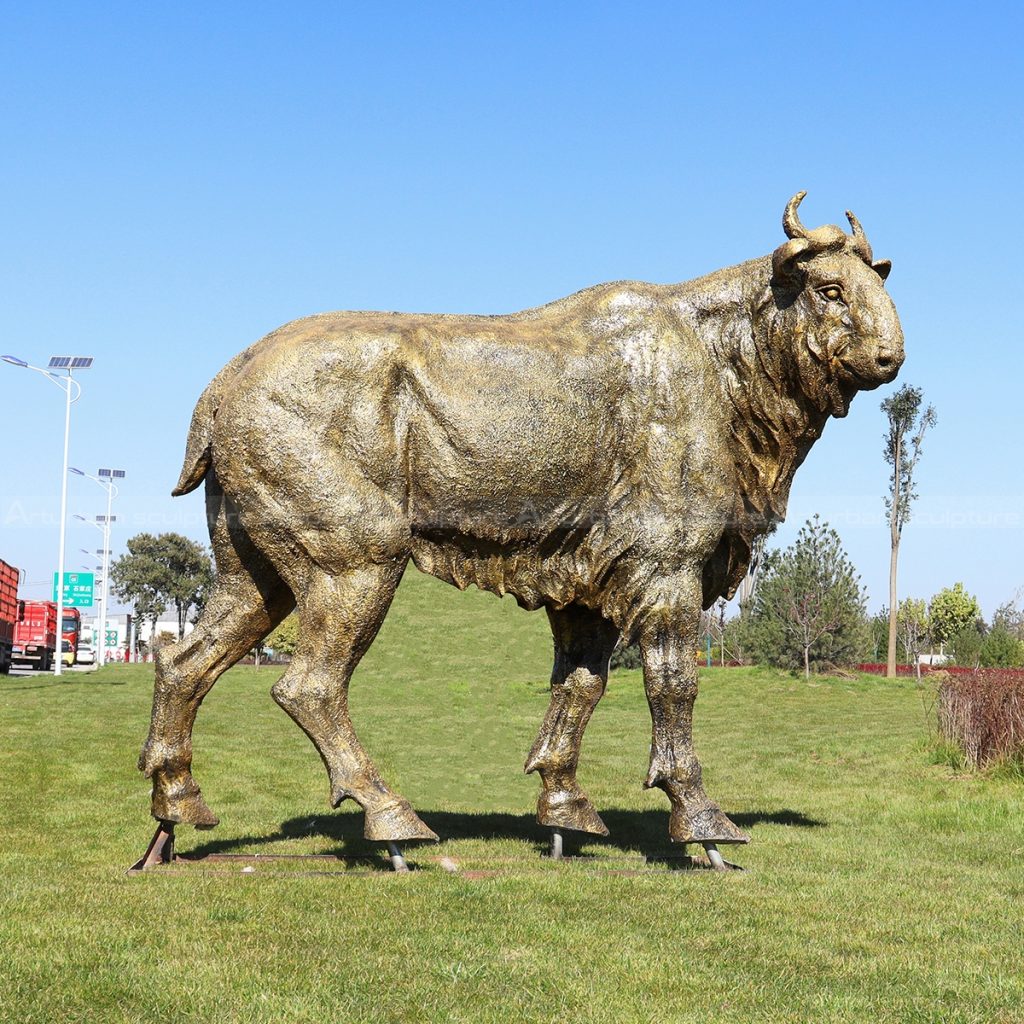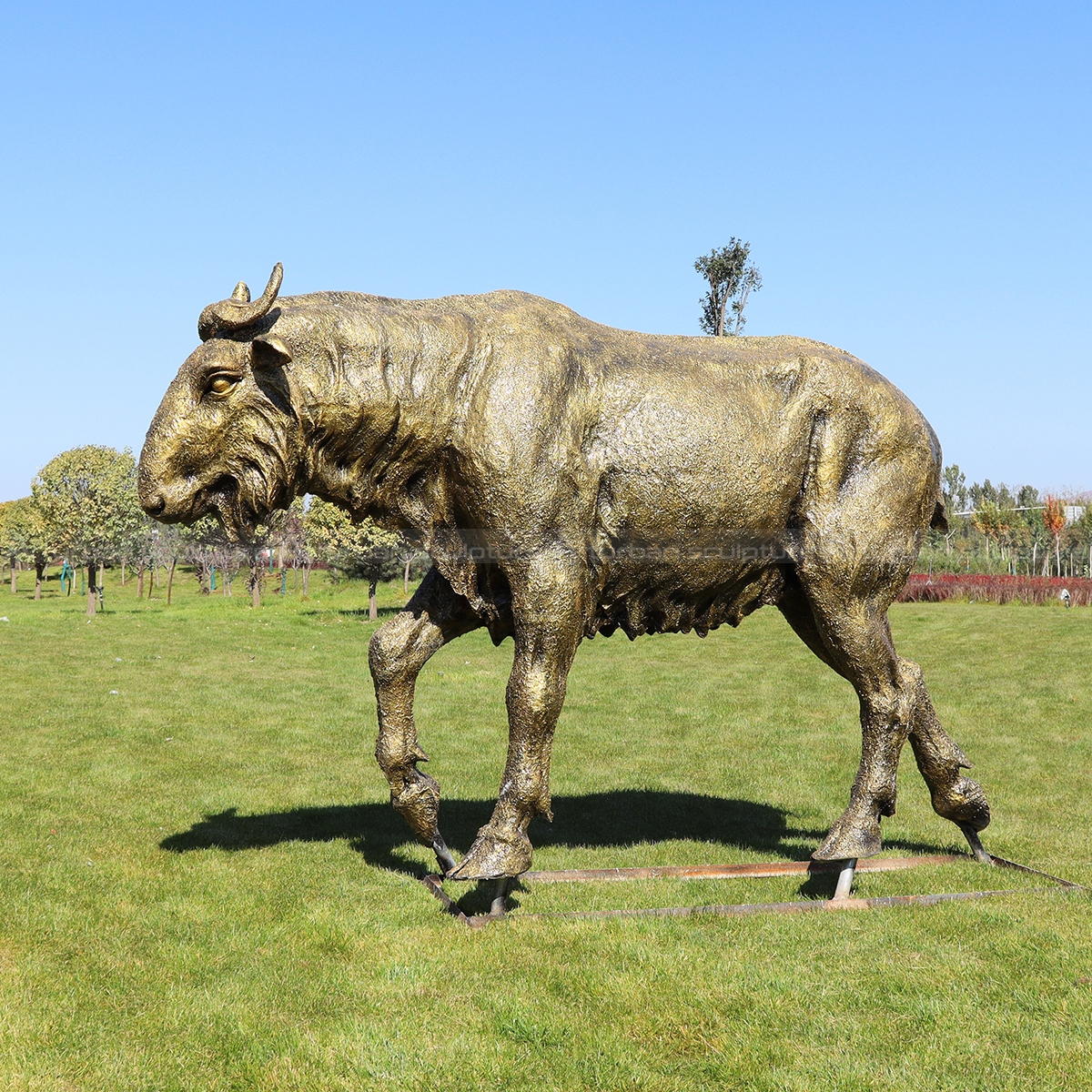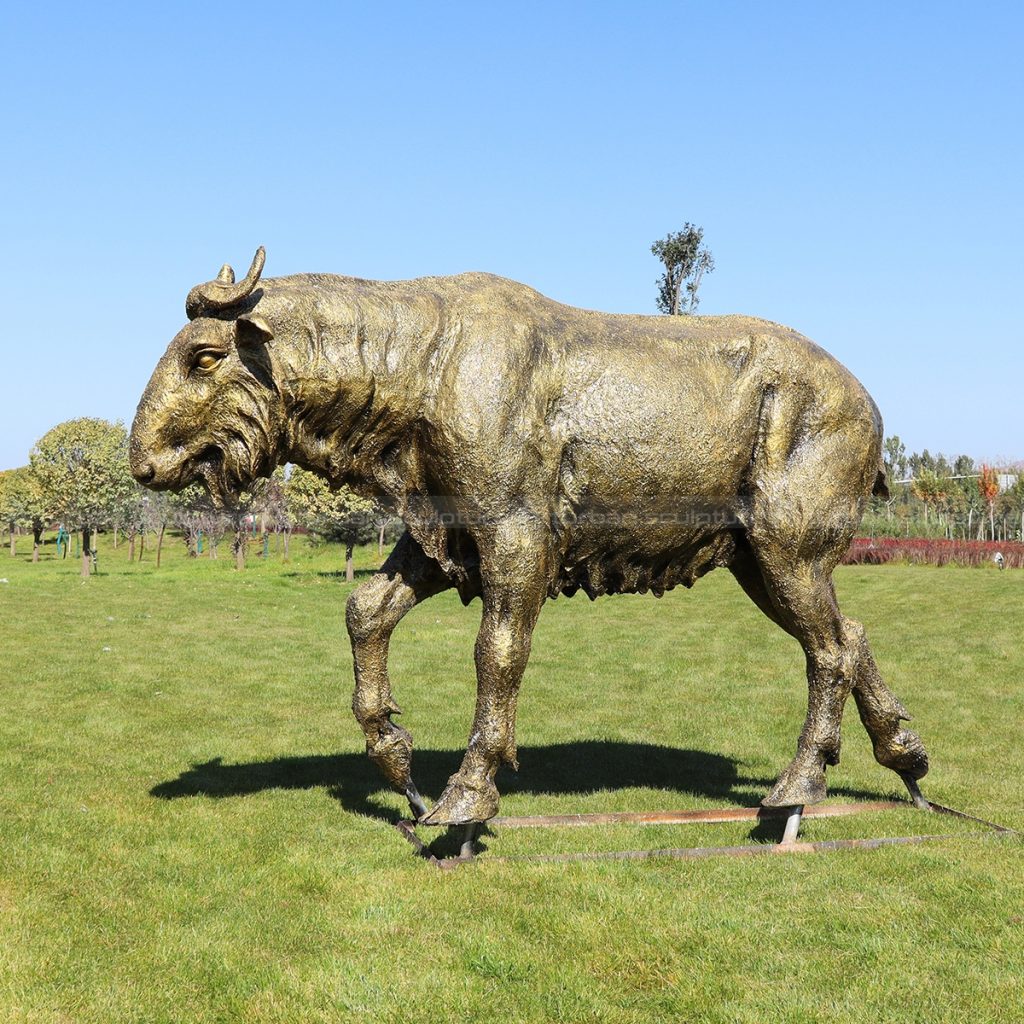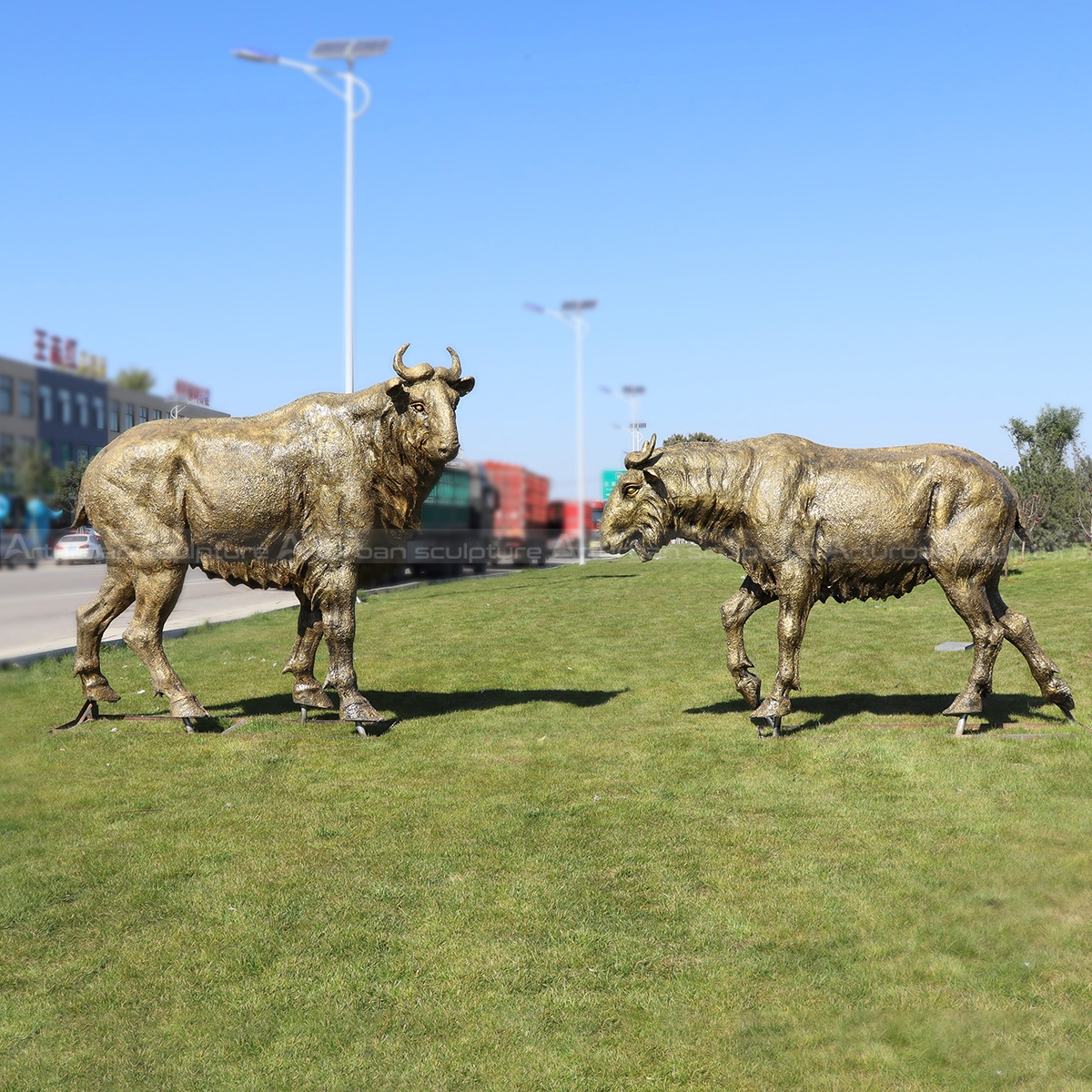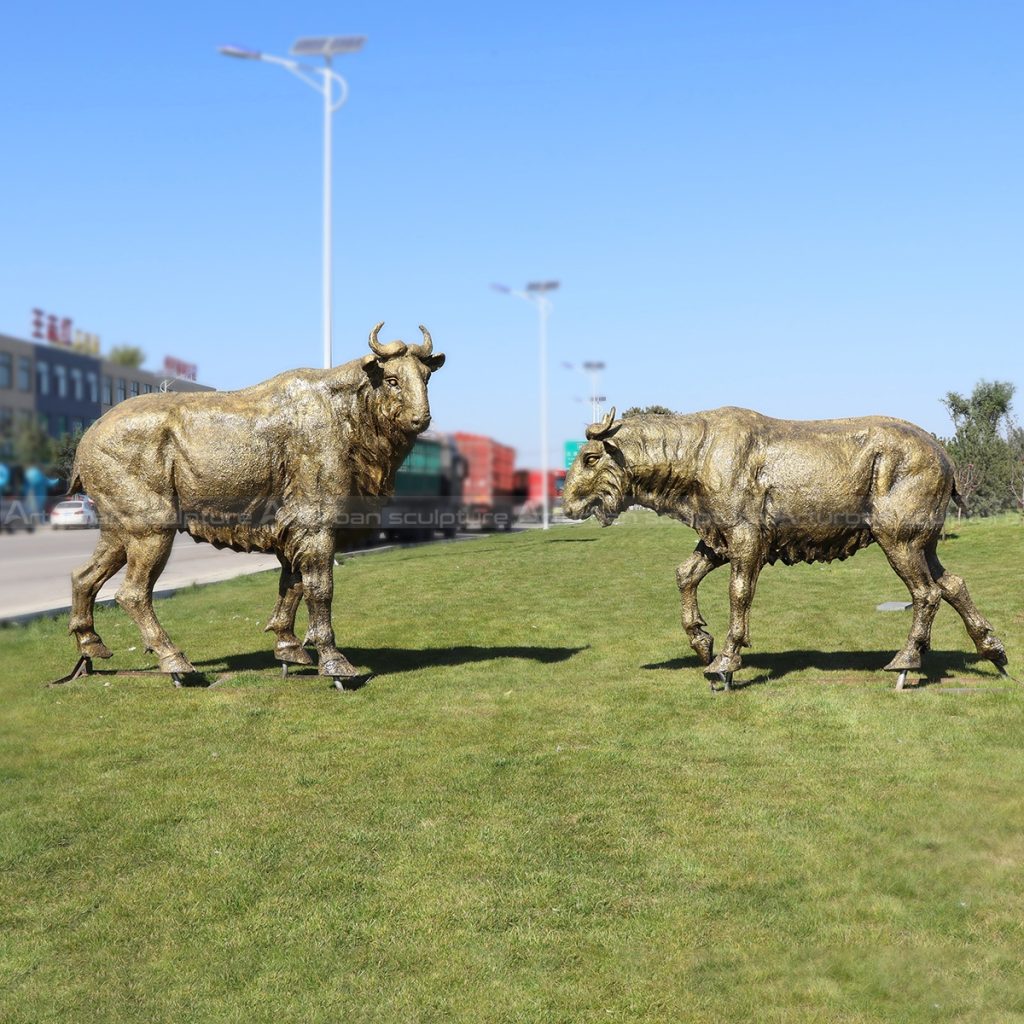 2. Production Process of large bull sculpture
My artist will make 1:1 clay mold. When finished clay mold,  we will take photos for your reference. The clay mold can modify any details till to your satisfactions with it. Then we go ahead to make statue. When finished statue, also we will take photos for your reference. After your satisfactions, I will arrange packing and shipment. Arturban sculpture can make large bull statue in bronze, marble, fiberglass, stainless steel. Our team will make a production plan, according to your design, budget, delivery time, or any other service. Our final aim is to supply high quality and cost-saving sculpture efficiently.
Send us your requirements now, we will reply to your email within 24 hours