1. Introduction of jesus the beggar statue
The Jesus the beggar statue outside a Catholic Church in Syracuse, New York, has attracted public
attention. It depicts Jesus as a man in a robe, stretching out his arms as if he were begging for alms.
This sculpture is a visual expression of charity. We should see Christ in the poor and the hungry. We
should regard our kindness to them as kindness to Jesu. Inspired by Matthew 25:40, Timothy
Schmalz of Ontario, Canada, made this statue. This sculpture is not only a very powerful gospel, but
also when you stand there, you will think about its meaning. He is a powerful symbol, representing
its unique meaning.
In this homeless Jesus sculpture, we use the traditional wax losing method to make the bronze statue,
which can not only retain the original image and details, but also make the surface texture more clear
and vivid, and the action more lifelike and vivid, so that we can clearly feel the image of Jesus' begging.
The nail penetrates the palm, which is shocking. It seems that we can feel his pain. The chemical coloring
method can not only make the deep bronze sculpture have the artistic charm of antiquity, but also make
the color lasting and corrosion resistant. Put it outdoors for a long time. If you are interested in religious
sculpture or you are a devout believer, you can always contact us for more details.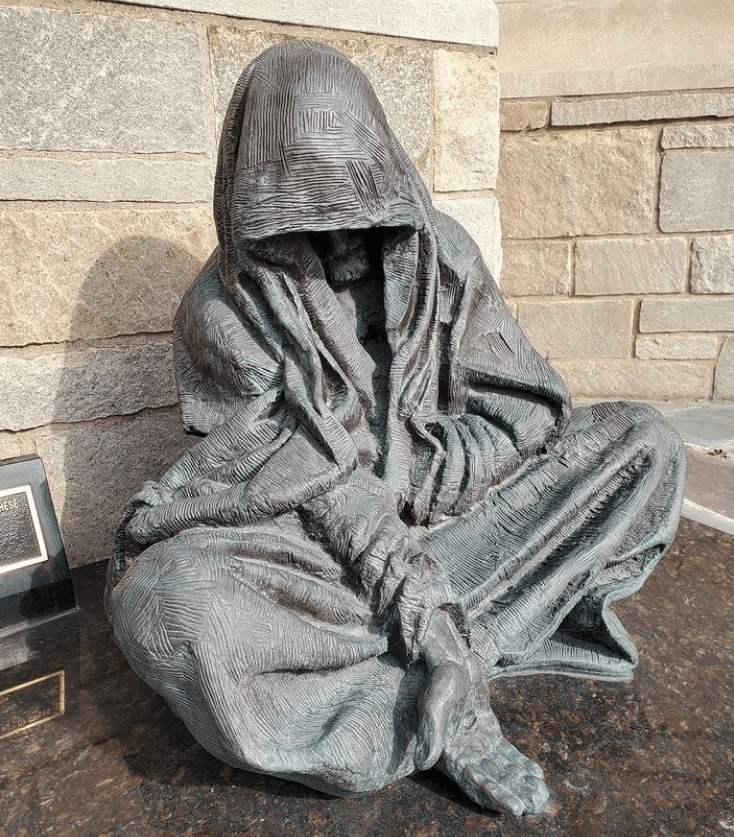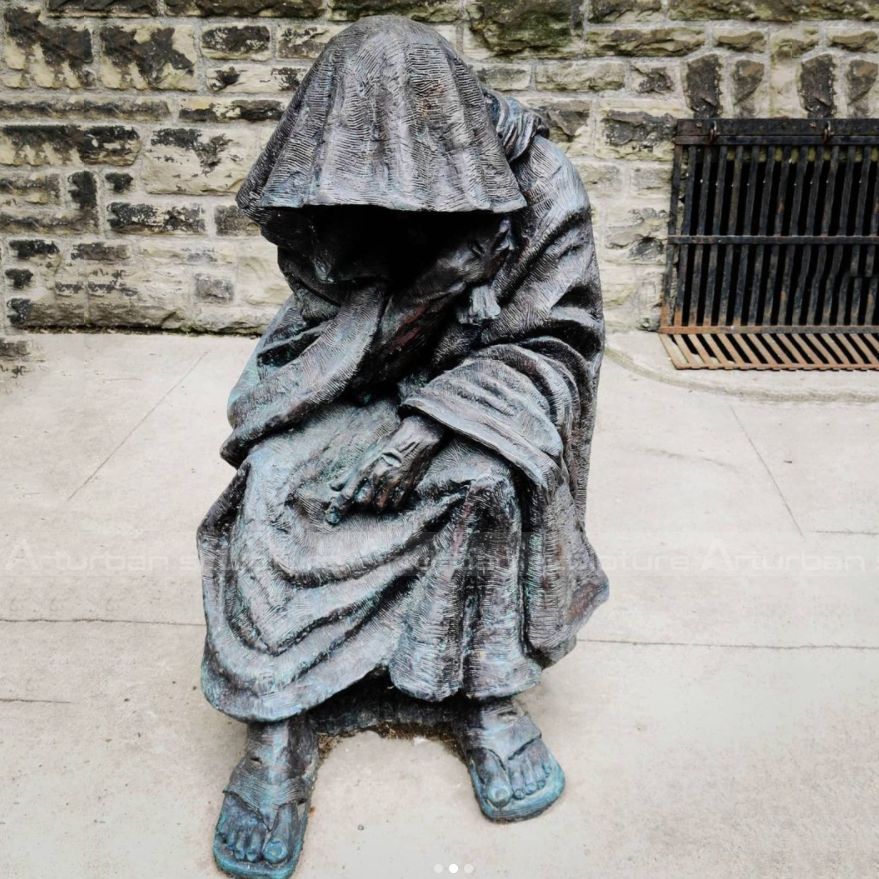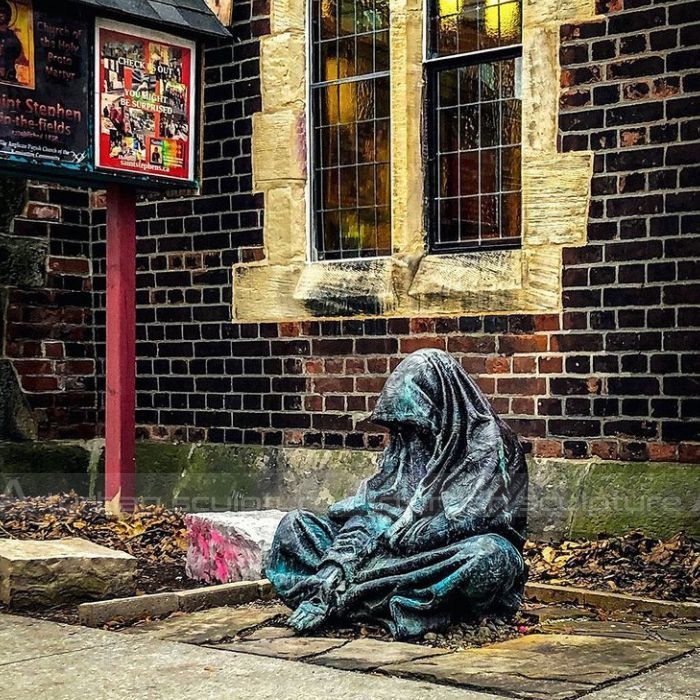 2. Production process of jesus the beggar statue
My artist will make 1:1 clay mold, when finished clay mold,  we will take photos for your reference.
The clay mold can modify any details till you're satisfying with it. Then we go ahead to make statue.
When finished statue, also we will take photos for your reference. After you are satisfying with all,
I will arrange packing and shipment. Arturban sculpture can make large christian statue in bronze,
marble, fiberglass, stainless steel. Our team will make a production plan, according to your design,
budget, delivery time, or any other service. Our final aim is to supply high quality and cost-saving
sculpture efficiently.
Send us your requirements now, we will reply to your email within 24 hours