1.Introduction of geometric deer sculpture
This is a geometric deer sculpture. The image of a geometric deer is one of the most prominent features of
this sculpture. It uses simple geometric shapes to construct the basic form of deer. This simple yet aesthetically
pleasing design makes geometric deer sculptures more artistic and modern. In addition, the geometric deer
sculpture also has excellent craftsmanship in terms of details, making the sculpture more perfect. For example,
the detail processing of the head and corners is very delicate, with smooth lines, presenting a strong sense of
three-dimensional and dynamic.
Geometric deer sculpture also has great advantages in terms of decorative effects. Due to its unique design and
form, geometric deer sculptures can be used to decorate various places, such as homes, public places, commercial
places, etc. For example, placing geometric deer sculptures in the living room can add an artistic touch to the
entire space; In public places, such as parks and squares, it can serve as a decoration and embellishment, while
also attracting the attention of tourists.
The production of geometric deer sculptures also has great advantages. Compared to traditional sculpture production
methods, geometric deer sculpture adopts modern tools and technologies such as CNC machine tools, greatly
improving the accuracy and efficiency of production. In addition, the production materials of geometric deer
sculptures are also very rich, and suitable materials can be selected for production, such as metal, stone, resin,
etc. At the same time, new technologies such as 3D printing can be used to produce them, greatly reducing
production costs and time costs.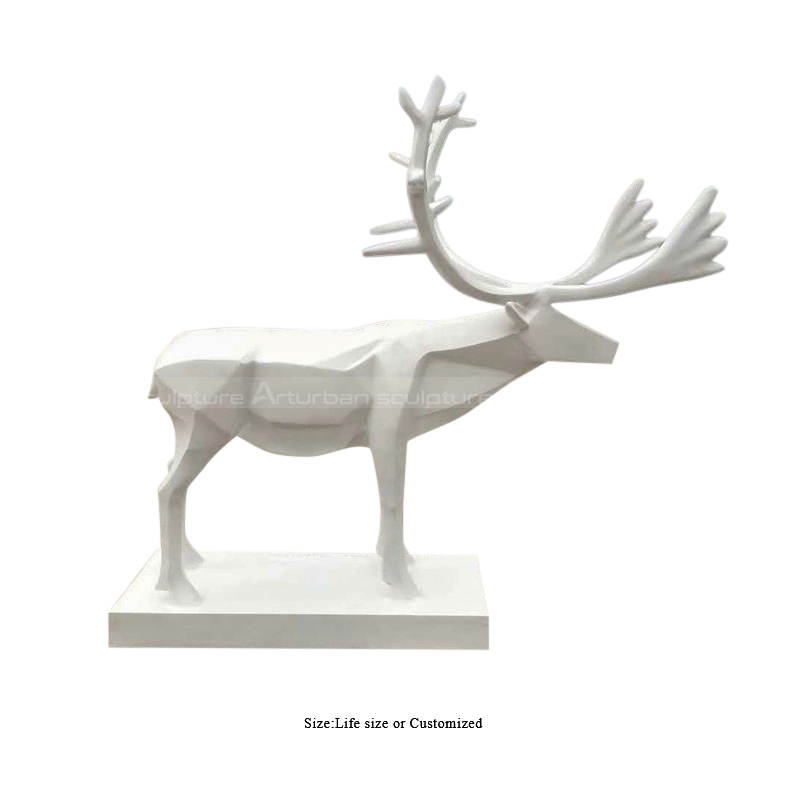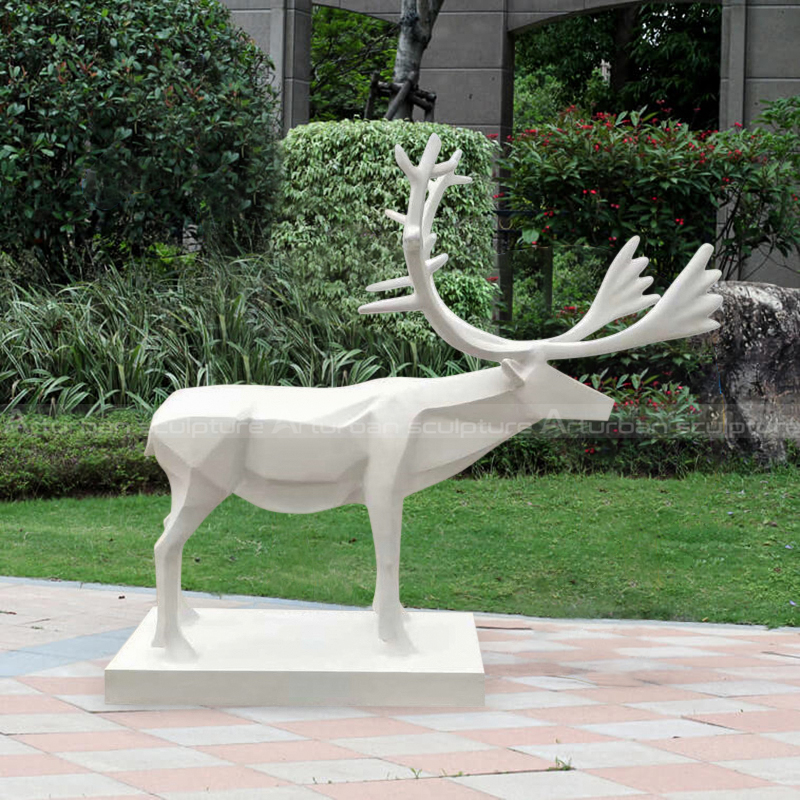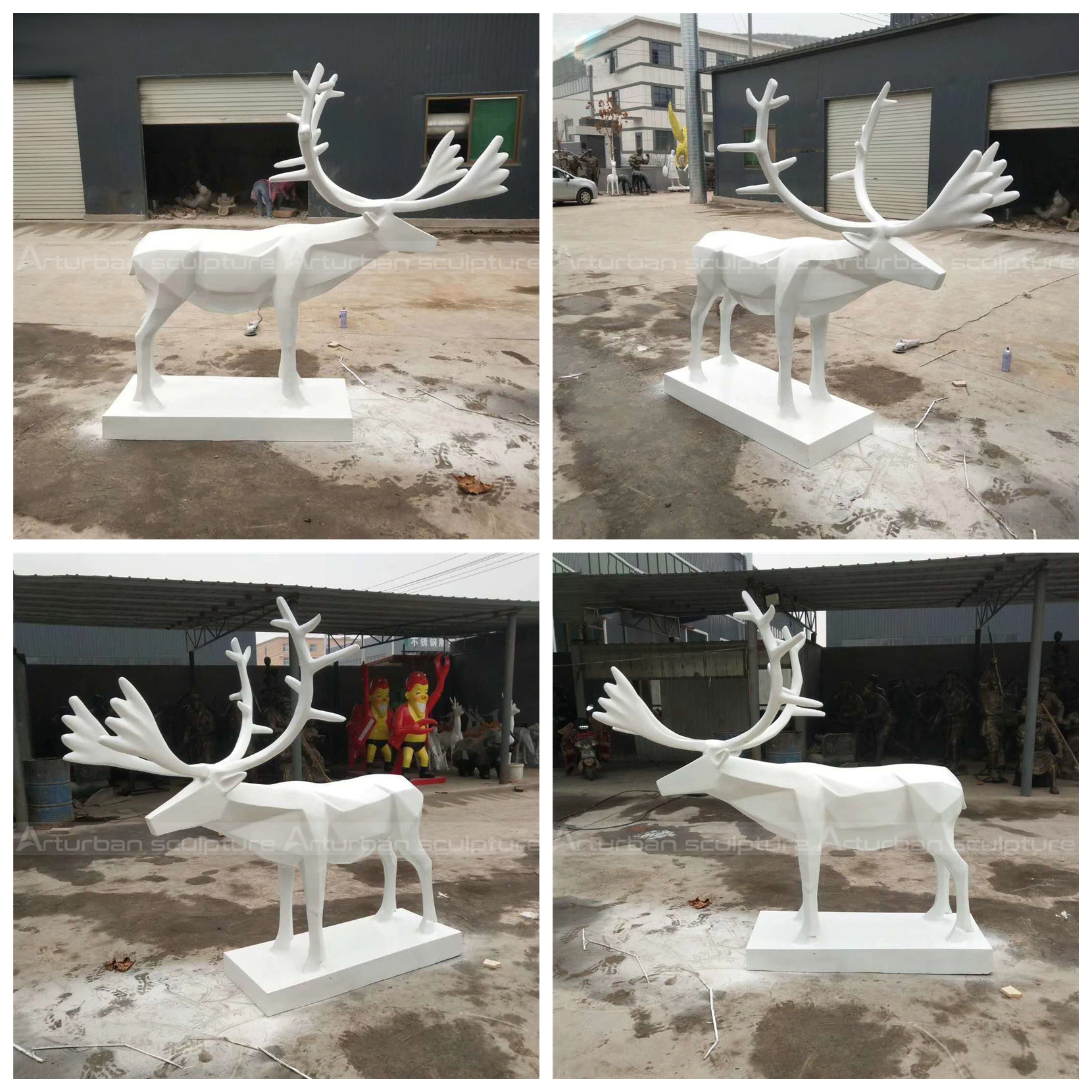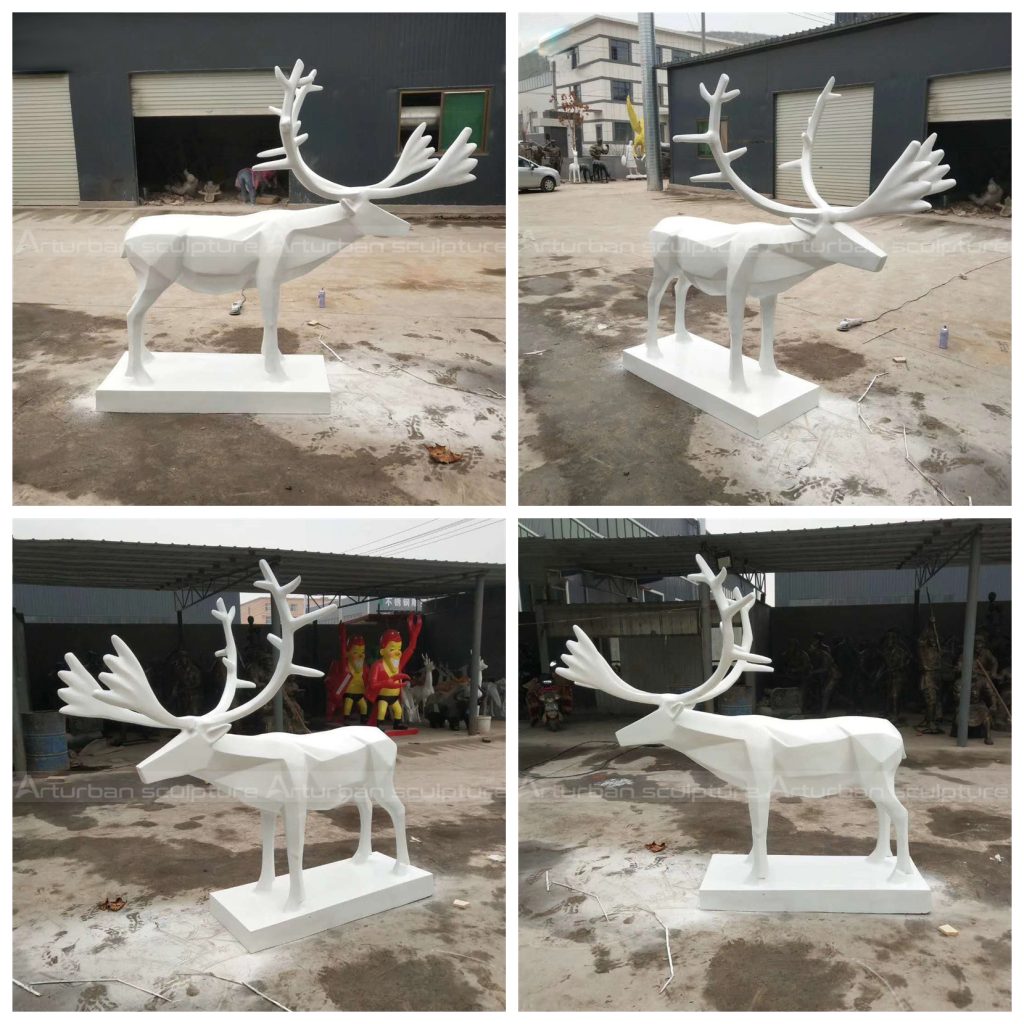 2. Production Process of geometric deer sculpture
Step1 Design Communication:  You supply us with several photographs with dimensions.
Step 2 Project Consultation: Our team will make a production plan, according to your design, budget, delivery   time,  or any other service. Our final aim is to supply high quality and cost-saving   sculpture efficiently.
Step 3 Confirm Mold: We will make 1:1 clay or 3D mold,when finished clay mold,i will take photos for   your reference. The clay mold can modify any details till to your satisfaction.
Step 4 Carving and Polish: We will carving with natural marble according to clay mold. Then polished.
Step 5 Package: Strong wooden crate with waterproof and shockproof foam inside.
Send us your requirements now, we will reply to your email within 24 hours