1.Introduction of wire deer sculpture
This is a wire deer sculpture. Stainless steel rod woven deer sculpture is an emerging modern art form with unique
shapes. These deer sculptures are woven from steel rods, presenting the shape of a deer. Each deer has a different
form, from the deer with its head down to the deer looking up, all with different postures. In addition, each deer is
adorned with steel rods of different shapes, creating an abstract artistic effect that is refreshing.
These Deer Statues Outdoor Decor not only have exquisite shapes, but also have good decorative effects. They can
serve as landscape decorations for urban parks, commercial squares, high-end residential areas, and other places,
adding to the artistic atmosphere and modernity of the city. In addition, these deer sculptures can also be displayed
as artworks for exhibitions and events, attracting more audience attention.
The stainless steel rod woven deer sculpture has received increasing attention in the field of modern art due to its
unique form and modernity. At the same time, their decorative function also makes them indispensable artworks in
public spaces such as cities and buildings.
The advantages of deer sculpture production are mainly reflected in the characteristics of stainless steel materials.
Stainless steel has the characteristics of corrosion resistance, strong durability, high strength, and smooth surface,
which can ensure the long-term aesthetics and service life of sculptures. At the same time, stainless steel materials
also have advantages such as strong plasticity, easy processing and shaping, and the ability to undergo various surface
treatments, making the sculptures produced diverse in form and able to meet the needs of different customers and
the creativity of designers. In addition, stainless steel materials also have advantages such as good environmental
friendliness and recyclability, which meet the requirements of sustainable development in modern society.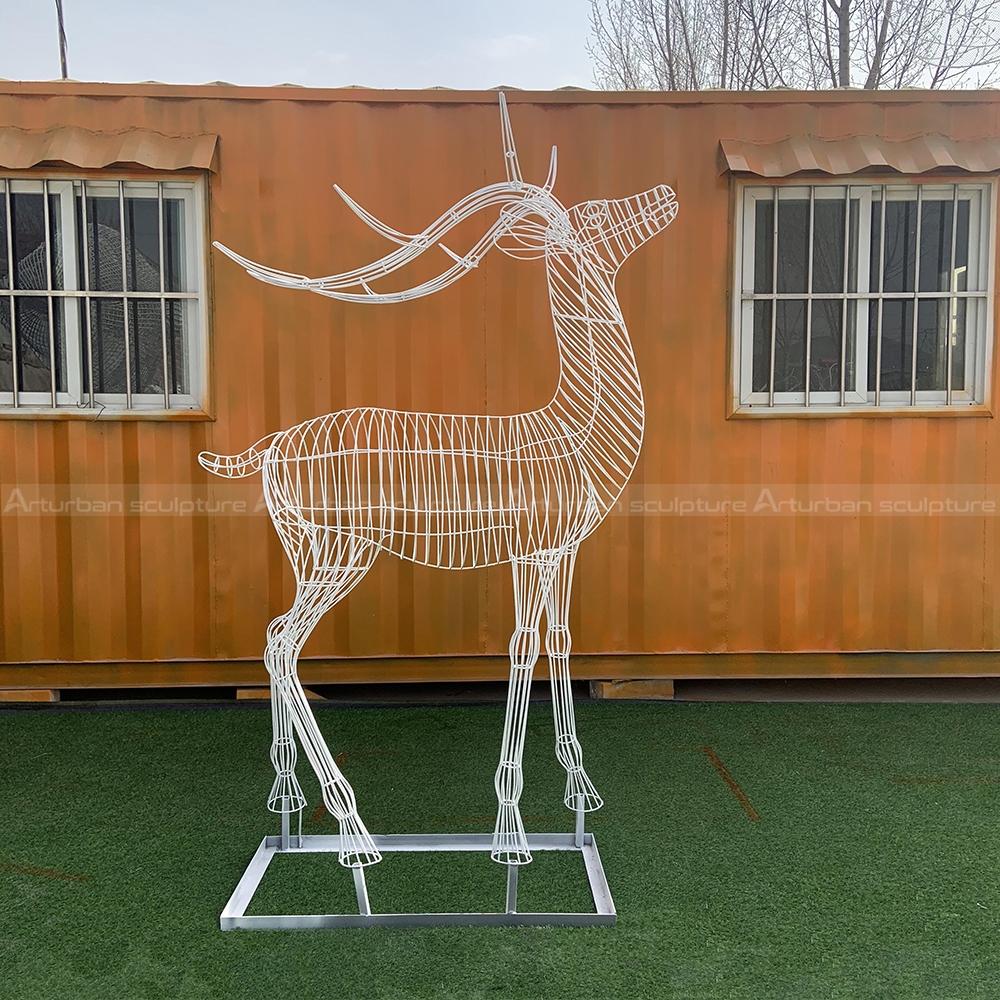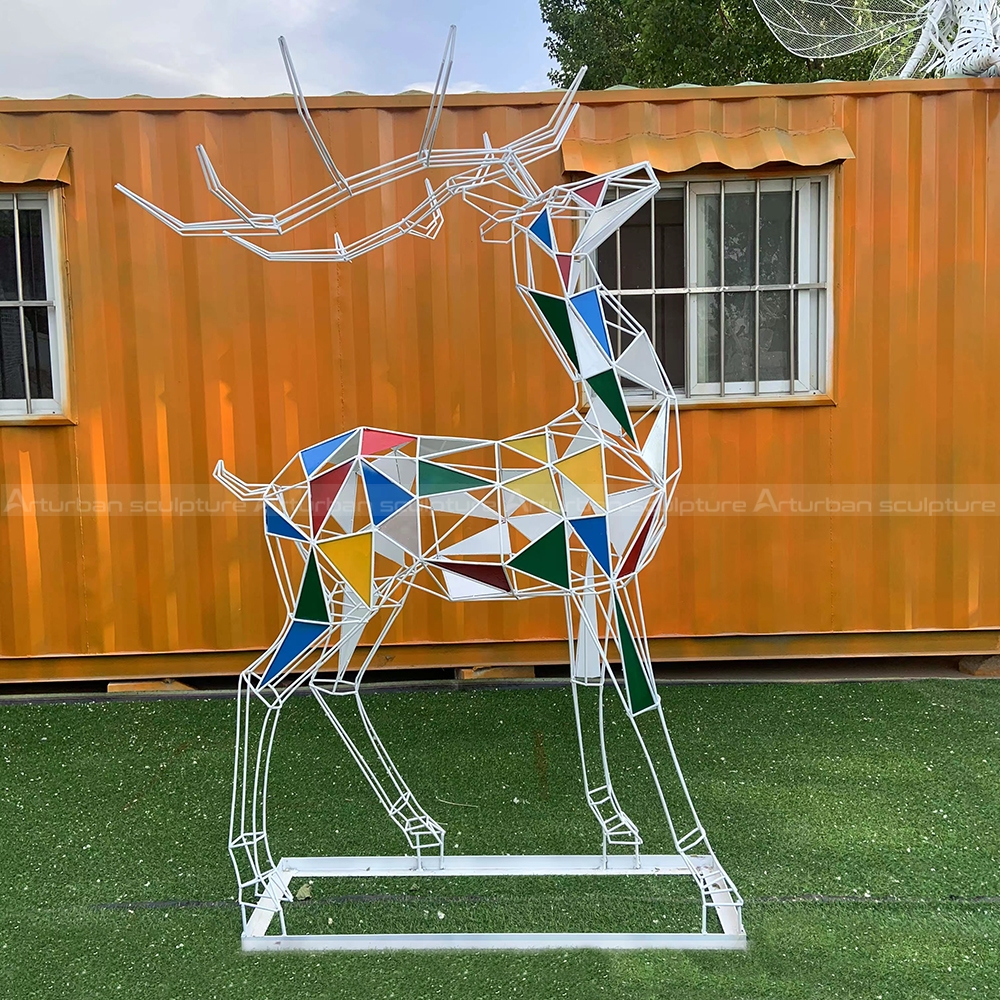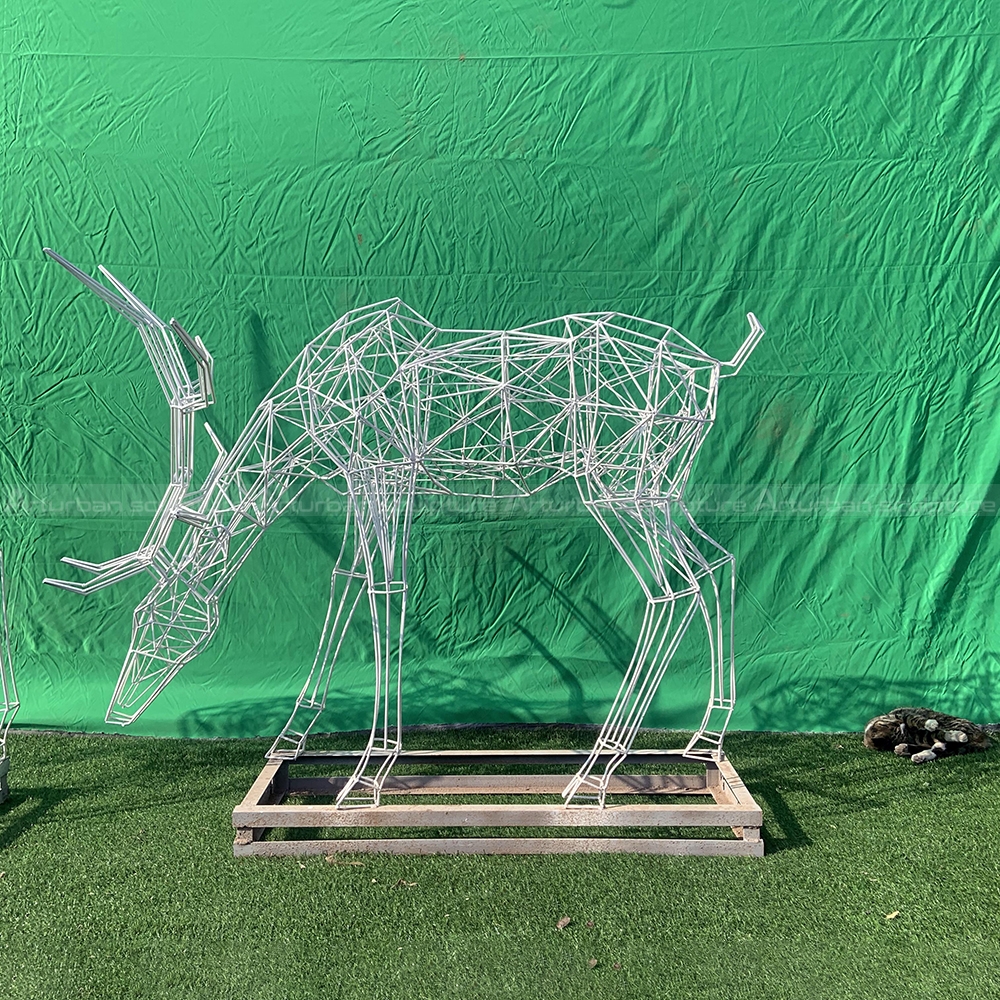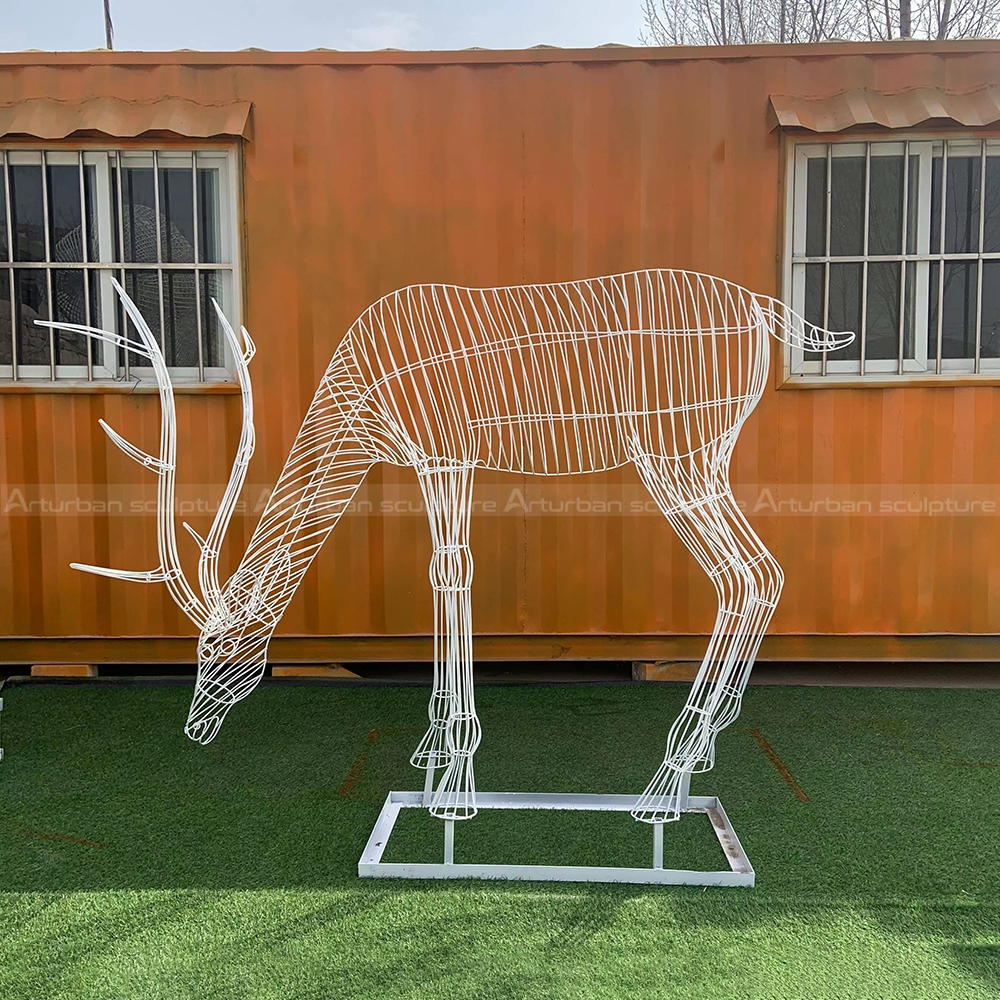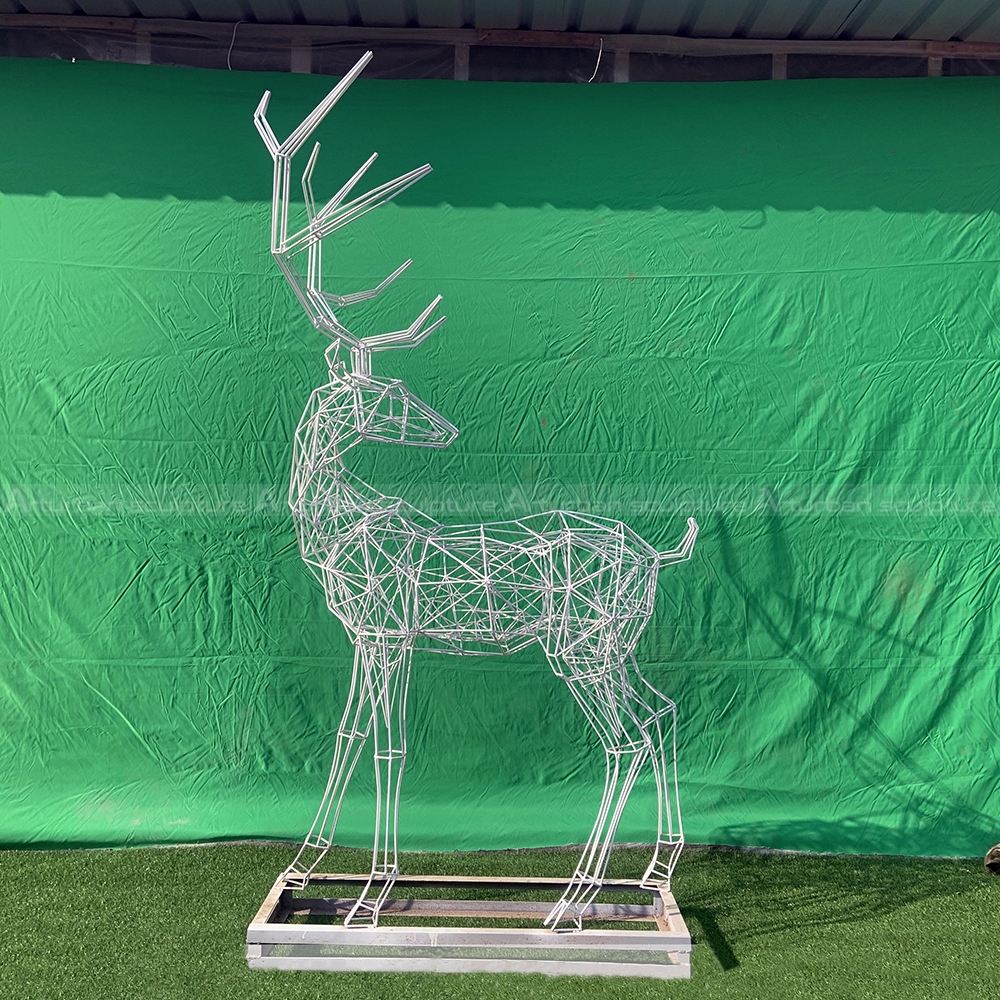 2. Production Process of geometric deer statue
Step1 Design Communication:  You supply us with several photographs with dimensions.
Step 2 Project Consultation: Our team will make a production plan, according to your design, budget, delivery   time,  or any other service. Our final aim is to supply high quality and cost-saving   sculpture efficiently.
Step 3 Confirm Mold: We will make 1:1 clay or 3D mold,when finished clay mold,i will take photos for   your reference. The clay mold can modify any details till to your satisfaction.
Step 4 Carving and Polish: We will carving with natural marble according to clay mold. Then polished.
Step 5 Package: Strong wooden crate with waterproof and shockproof foam inside.
Send us your requirements now, we will reply to your email within 24 hours