1.Introduction of abstract elephant sculpture
This is an abstract elephant sculpture. The bronze sofa monster sculpture is a unique and creative artwork. It is inspired by the image
of a famous circus elephant balancing on a ball, showcasing a bizarre and interesting scene. It is based on elephants and creates a fantastic
monster image. The elephant stands on the ball, demonstrating its immense strength and balance skills, adding a sense of comfort and
warmth. This unique design makes the sculpture unique and attracts the attention of viewers.
Elephant Garden Sculpture
has a unique and eye-catching decorative effect. It not only showcases the artistic value and creativity of
sculpture, but also adds a sense of fun and vitality to the space. Whether placed indoors or outdoors, this sculpture can become the
focal point of attention, injecting a unique charm into the environment.
The bronze material adds an ancient and timeless charm to this sculpture. Bronze has durability and corrosion resistance, and can
withstand the test of time, showcasing its exquisite craftsmanship and artistic value for a long time. In addition, the texture and luster
of bronze endow the sculpture with a noble and magnificent atmosphere, making people appreciate and cherish this work even more.
The bronze sculpture is themed around the image of a circus elephant maintaining balance on the ball, showcasing a magical and charming
artwork through unique design, entertaining elements, and the advantages of bronze materials. This sculpture has both visual appeal and
can stimulate the imagination and emotional resonance of the viewer. It has become the crystallization of artists' creativity and skills, and
also brings joy and artistic enjoyment to people.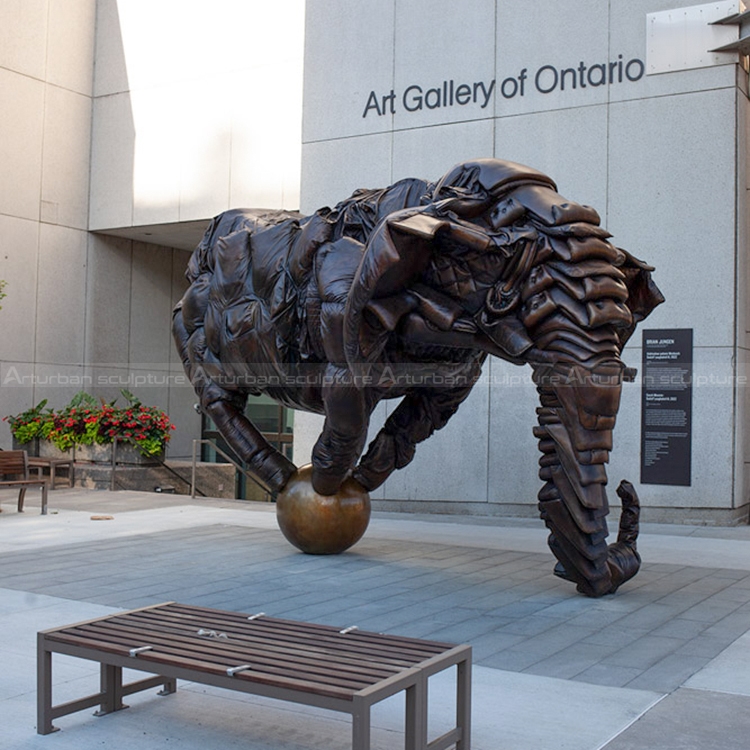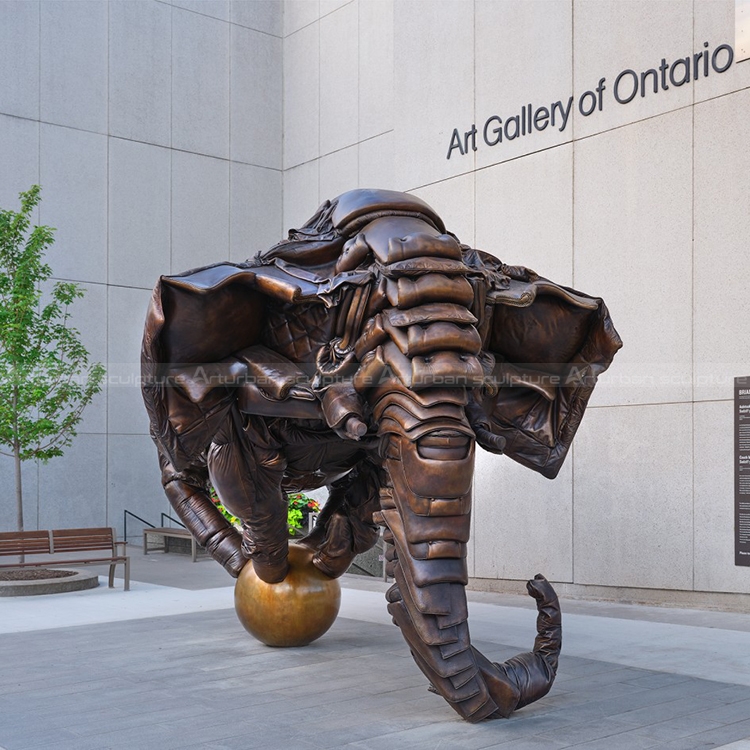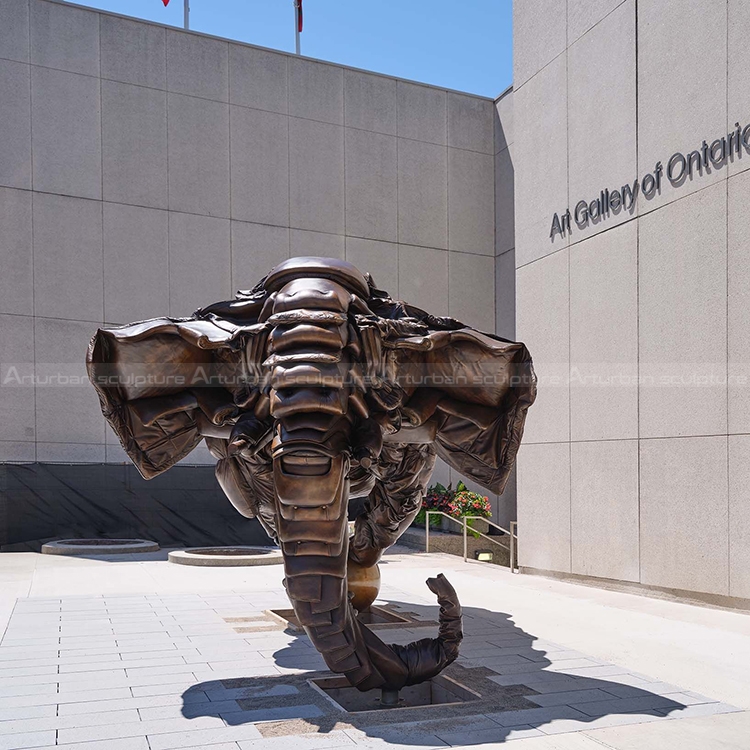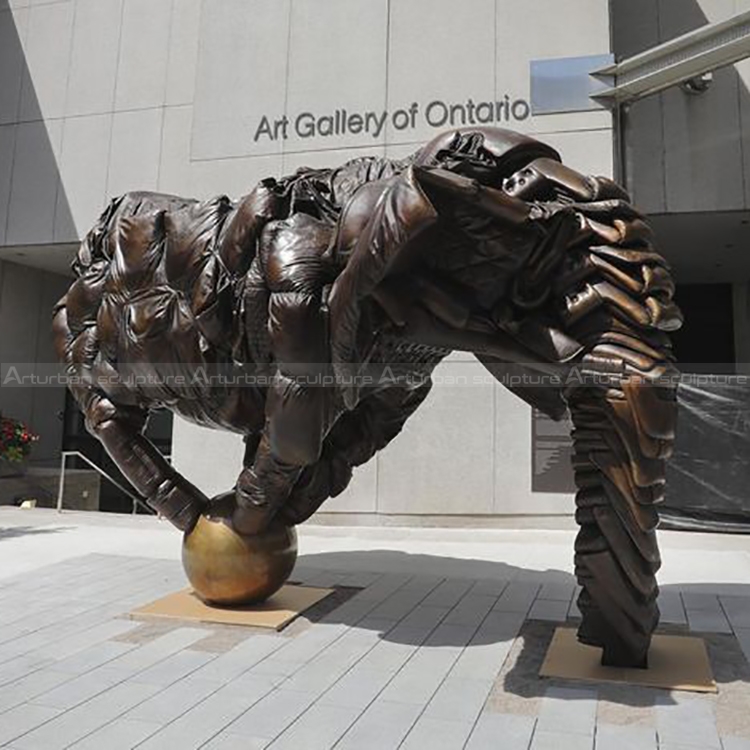 2. Production Process
My artist will make 1:1 clay mold, when finished clay mold,  we will take photos for your reference.
The clay mold can modify any details till you're satisfying with it. Then we go ahead to make statue.
When finished statue, also we will take photos for your reference. After you are satisfying with all, I
will arrange packing and shipment. Arturban sculpture can make large fountain in bronze, marble,
fiberglass, stainless steel. Our team will make a production plan, according to your design, budget,
delivery time, or any other service. Our final aim is to supply high quality and cost-saving sculpture
efficiently.
Send us your requirements now, we will reply to your email within 24 hours